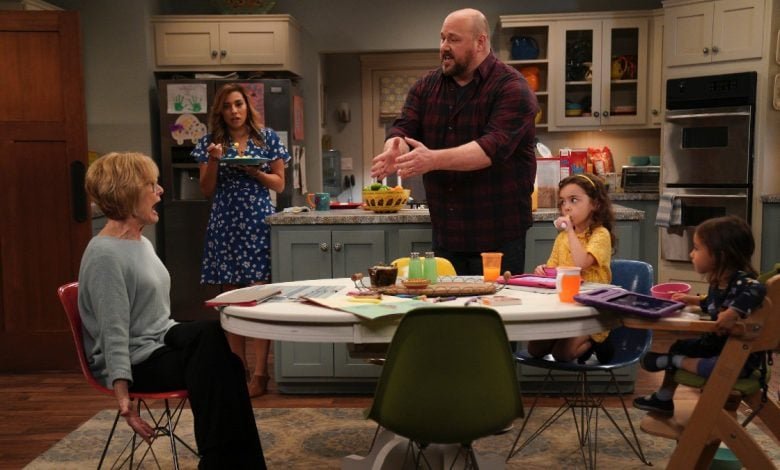 United We Fall is ABC's upcoming American family sitcom series, which follows Jo and Bill Ryan, parents of two young kids, as they try to make it day to day as a functioning family. The series created by Julius Sharpe (also the creator of Fox's Making History) is set to debut on Wednesday, July 15!
The sitcom is a comedic and raw look at two people who navigate their life together, having to juggle raising two children while facing hardships and dealing with judgment throughout the process.
It was announced on February 8, 2019, that ABC had given the production a pilot order. While on May 11, 2019, the production was given a series order.
And although at first it was announced that the series would premiere as a mid-season replacement in the spring of 2020, the premiere was then pushed to summer. While finally, on June 28, 2020, the first trailer for this upcoming comedy dropped along with news that it will be premiering this July!
Who's in charge?
The pilot was written and executive produced by Julius "Goldy" Sharpe (creator of Fox's Making History and writer on Family Guy and The Cleveland Show). Seth Gordon (executive producer of NBC's Marry Me, ABC's The Goldbergs) and Julia Gunn are also executive producers alongside Sharpe.
Mark Cendrowski (director of CBS' The Big Bang Theory) is credited as well as the director of the pilot.
Production companies involved with the pilot episode include Sony Pictures, Exhibit A Films, and ABC Studios, which is a part of Disney Television Studios and comprises 20th Century Fox Television, and Fox 21 Television Studios.
What's this show about?
United We Fall is a sitcom depicting the daily struggles of Jo (Christina Vidal) and Bill (Will Sasso) Ryan, an interracial couple and parents to two young daughters.
Bill and Jo are united in their efforts to raise their kids well and are trying to keep it together amidst challenges from seemingly everyone. Like Bill's very judgmental live-in mother. And Jo's large, Latinx Catholic family. Nevertheless, the couple takes on challenges together, a united front amidst all the chaos.
Who's playing who on United We Fall?
Will Sasso, most notably known for Mad TV and playing Curly in the 2012 reboot of The Three Stooges, stars as Bill Ryan in his comeback to series television. Meanwhile, Christina Vidal, known for films such as Brink!, Freaky Friday, See No Evil, and Nickelodeon sitcom Taina, co-stars on the show as Jo Ryan.
Also joining the main cast on the show are Jane Curtin (Saturday Night Live, Kate & Allie) who plays Sandy Ryan – Bill's aforementioned critical mother. And Ella Grace Helton (a Broadway child star) as Emily Ryan – one of the couple's adorable kids.
Former Scandal star Guillermo Diaz is joining the comedy series, as Chuy Rodriguez, the brother and business partner of Jo at their family's contracting business.
A pleasantly comedic mix of family and life situations, United We Fall premieres Wednesday, July 15 at 8/7 central only on ABC.