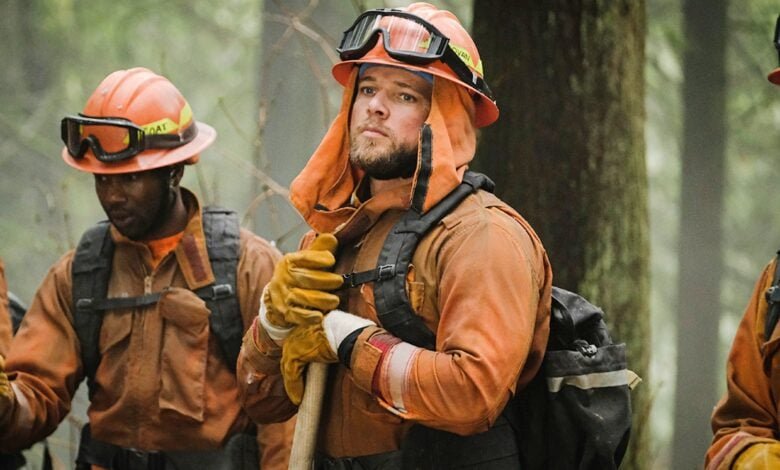 Here on TV Show Pilot, we've introduced many documentary and reality TV shows about firefighters, allowing viewers to get a look into the ins and outs – and the dangers – of their job.
With CBS' newest drama series Fire Country, viewers are given another different perspective of the firefighting business as despite the show being scripted and fictionalized, it's still heavily based on facts and real-life experiences (but more on that later).
Back in May 2022, the network had given the production its series order alongside fellow dramas East New York and So Help Me Todd.
Reportedly, CBS hails this round of drama pick-ups as the strongest in a while, and this came amid several series cancellations and a drought in series orders for the network's comedy slate.
Thankfully, Fire Country has fully picked up and is set to premiere on October 7, 2022.
Now, here's everything you need to know about CBS' Fire Country!
Who's in charge?
Fire Country is co-written by Tony Phelan and Joan Rater as well as by Max Thieriot (who also plays the show's protagonist).
Phelan, Rater, and Thieriot also act as executive producers alongside David Grae and James Strong, the latter of whom has also been slated as the director – at least for the pilot episode.
Jerry Bruckheimer, Jonathan Littman and KristieAnne Reed are executive producers from Jerry Bruckheimer Television, and CBS Studios backs the production as well.
Soon after the series order was announced, it was announced that Tina Napolitano (Cruel Summer) is joining the team as executive producer and showrunner. She was chosen by both Phelan and Rater and Jerry Bruckheimer Television, as she had worked with them before on Grey's Anatomy and Council of Dads.
What is Fire Country about?
It's fitting for Thieriot to be a co-writer for Fire Country as the idea for the project originated from the actor and is based on his life while growing up in the Northern California fire country.
In Fire Country, the Northern California prison system has an early release program that's unheard of: in exchange for a shorter sentence, inmates can join to be partnered with firefighters who battle the infernos across the region.
The series follows the story of Bode Donovan, who used to be his hometown's Golden Boy until he left five years ago harboring a big secret.
Now halfway through a five-year sentence in prison, he joins the prison-release program and is assigned where it all began – his hometown.
Who will we see?
Bode Donovan will of course be played by Thieriot himself, who had to juggle his duties for both Fire Country and his ongoing project commitment with Paramount+'s SEAL Team, which thankfully didn't run into any scheduling conflicts.
Billy Burke will be playing his father Vince and Kevin Alejandro will be playing Manny Robles, the fire captain responsible for the inmates in the program.
Rounding out the cast are Diane Farr as Cheryl, an executive on the Cal Fire board; Stephanie Arcila will play Arabella, Robles' daughter and sweet golden girl of the town; Jules Latimer will play Everly, a fearless firefighter; and Jordan Calloway plays Jake: a firefighter, Everly's childhood friend, and Arabella's love interest.
Make sure to catch Fire Country when it premieres on CBS this October 7, 2022!