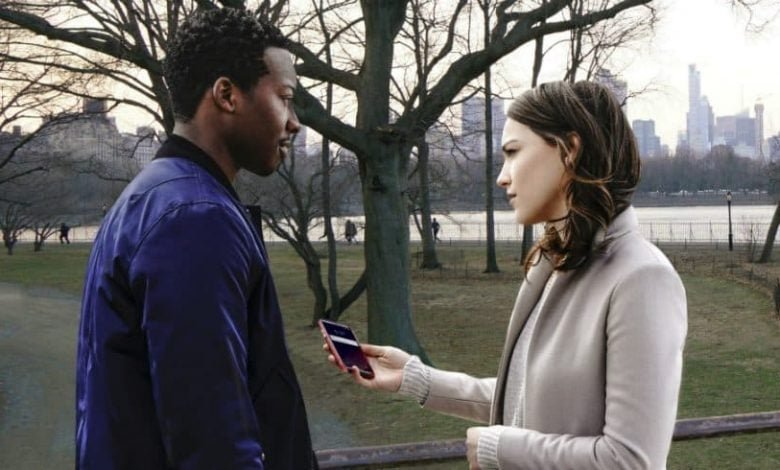 When it comes to new shows, each season there are both new comedies and more dramatic shows. And then these two genres split into hourlong of half-hour projects and various sub-categories. So it's time we talk about another potential hourlong pilot that hails from CBS, has received a pilot order and is well on its way of debuting as a new show in the fall TV season. Series order, first look clip, designated timeslot and all. And this project is called God Friended Me. Quite the intriguing title, if you ask me. So let's look a little closer at God Friended Me and find out what we can expect from this new pilot.
Who's in charge?
The behind-the-scenes team for God Friended Me consists of names like Bryan Wynbrandt and Steven Lilien, who are the show's co-creators, writers, and executive producers. As well as from Berlanti Productions and Warner Bros. TV. With Marcos Siega directing the pilot episode of this new CBS procedural and also executive producing this new TV show.
What's this show about?
This new project is said to be lighthearted, fun, uplifting, and closely related to themes like religion, faith, existence as well as science. Which will be explored through the character Miles Finer. An atheist who isn't afraid to voice his views on religion. But Miles life will be sent spinning after God starts sending him friend suggestions on Facebook, forcing him to engage with these peoples and subsequently changing their lives and his own.
Who's playing who?
When it comes to the front-of-the-camera talent, God Friended Me will be led by Brandon Micheal Hall, who will be playing the show's lead Miles. Also staring will be actors like Suraj Sharma, Javicia Leslie, Joe Morton, Violett Beane, Kyle Harris, Rachel Bay Jones, Flor De Liz Perez, Daniella Rabbani, Eric West, Andrew Kaempfer, Tara Pacheco and Francesca Ling among others.
Let's start it now!! New tag #GodFriendedMe

— Brandon M Hall (@hall_m_brandon) February 6, 2018
Sharma is set to play Rakesh Sehgal, Miles hacking enthusiast best friend, and co-worker. While Beane will portray Cara Weiss. A writer at an online magazine, who is one of the people God suggests Miles to friend. Rakesh and Cara will also be helping Miles to investigate God's Facebook account and uncover the truth behind it. Leslie will star as Miles supportive sister Ali. The younger of the two siblings, who is getting a Ph.D. in psychology.
With Morton playing Mils and Ali's dad Reverend Arthur Finer. Harris guest starring as Eli James, Miles' tech-billionaire former friend. Bay Jones landing the recurring role of Susan, who is somehow related to the mystery that is God's Facebook account. While Perez, Rabbani, West, Kaempfer, Pacheco, and Ling are set in the roles of Natalie, Rabbi Zoe Schwartz, CNN Reporter, the Driver, the Receptionist and Parker respectively.
Latest on God Friended Me
Good news for all you who were looking forward to God Friended Me because this series has gone from a potential new show to definitely airing this fall. Since early May CBS announced that they are officially picking up the show for series. Moreover, we even have the first look at the new show in the form of a hefty six-minute trailer (video below).
An outspoken atheist's life takes a surprising turn when he accepts a social media friend request from God! Watch what happens when this unwitting agent of change becomes part of the grand design when #GodFriendedMe joins the @CBS fall lineup Sundays 8/7c. pic.twitter.com/bGfkswjC5a

— God Friended Me (@GodFriendedMe) May 31, 2018
I have to say, as much as the series title suggests that it will be a show about religion and faith. Based on the first look trailer, it seems like God Friended Me is shaping up to be anything but. It looks heartfelt, funny and entertaining. And I am really curious about how this series will do once it launches on Sunday, September 30 at 8.30/7.30 central. And the resumes it's regular timeslot on Sundays at 8/7 central the following Sunday. But if you want to know any other updates regarding this new show, you will have to check back here. As this article will be updated as soon as we know more about God Friended Me.