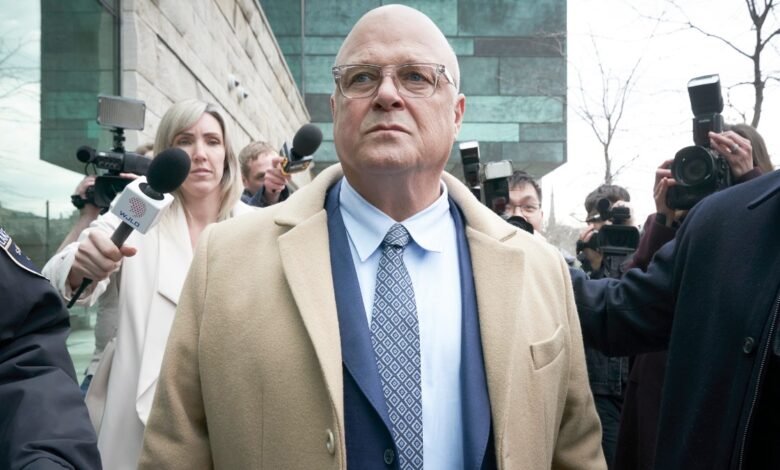 The latest crime drama anthology series has been on quite a journey, but Accused has finally found its home with Fox.
It journeyed through SonyTV and Paramount Network from 2018 through to 2019 before it was sold to Fox in late 2020.
It had such strong potential that in May 2021, Accused was given a straight-to-series order for the 2022-2023 season!
Accused is an American adaptation of the critically acclaimed, BAFTA and International Emmy-winning British series of the same name from BBC.
As an anthology series, there are a lot of things happening behind the scenes in terms of directors and cast!
With that being said, here is everything you need to know about Fox's upcoming series, Accused!
Who's in charge?
David Shore (The Good Doctor, House) was originally the lead on the project, with duo Howard Gordon and Alex Gansa (24, Homeland) joining later on as writers and showrunners as Fox welcomed them back to work with them in 2020.
Shore, Gordon, and Gansa also serve as executive producers alongside Glenn Geller, Erin Gunn, Frank Siracusa, and John Weber, with All3media America's Jacob Cohen-Holmes and All3Media International's Jimmy McGovern, Louise Pedersen, Roxy Spencer, and Sita Williams.
Accused is co-produced by Fox Entertainment and Sony Pictures Television.
Amongst those tapped to direct episodes are Michael Cuesta for the premiere, Billy Porter for an episode about a drag queen and a devastating affair, and Marlee Matlin for an episode about a deaf woman.
Other directors who have signed on include Tazbah Rose Chavez, Brad Turner, Jonathan Mostow, Lee Rose, Julie Hebert, Sameh Zoabi, and Michael Offer.
What's Accused about?
In the original BBC series, each episode is a story in and of itself where each one begins in the courtroom.
Told from the perspective of the defendant, viewers begin with no idea how they ended up on trial, or even what their crime is.
The Fox adaptation is following the same anthology format.
Through each episode, viewers witness how sometimes, "an ordinary person got caught up in an extraordinary situation, ultimately revealing how one wrong turn leads to another until it's too late to turn back."
With this, a mirror is held up to society and the world we live in – one that's full of discourse surrounding race, social media, inequality, gender, and so many more social issues.
Who will we see?
As mentioned, the anthology format means almost entirely new teams with each episode.
For the premiere episode, viewers will see Michael Chiklis star as Dr. Scott Corbett, a brilliant brain surgeon who faces an extreme moral crossroads when he discovers that his son may be planning a violent attack on his school.
Opposite him is Jill Hennessy as his wife Lynn, who has mostly ignored their son's red flags, and rounding out the cast are Oakes Fegley as their son Hunter; and Robert Wisdom as Scott's close friend.
Johnson's episode will star Malcolm-Jamal Warner and Karen LeBlanc as parents to a young girl, and Wendell Pierce as the detective assigned to investigate the incident she was involved in.
Matlin tapped three deaf actors for her episode: Stephanie Nogueras, Joshua Castille, and Lauren Ridloff, alongside Aaron Ashmore, Megan Boone, Jean-Michele Le Gal, and Daphne Rubin-Vega.
Accused has continued to add to its star-studded lineup with the likes of Abigail Breslin, Rachel Bilson, Keith Carradine, Aisha Dee, Whitney Cummings, Betsy Brandt, Jason Ritter, Mary Lynn Rajskub, Baron Vaughn, Sean Kleier, Rhea Pearlman, Wrenn Schmidt, Laila Robins, Bebe Wood, Josh Hamilton, Emma Nelson, Joanne Boland, Brad Austin, James Udom, Anne Bedian, Matthew James Thomas, Evan Gamble, Skywalker Hughes, Lyla Porter-Follows, Skylar Gaertner, Janet Porter, Damon Redfern, Meaghan Rath, and Christopher Gorham.
Stay tuned for more updates as the cast and crew for Accused will only keep growing! And don't forget to tune in on Sunday, January 22nd at 9/8 central, when the anthology series premieres on Fox.