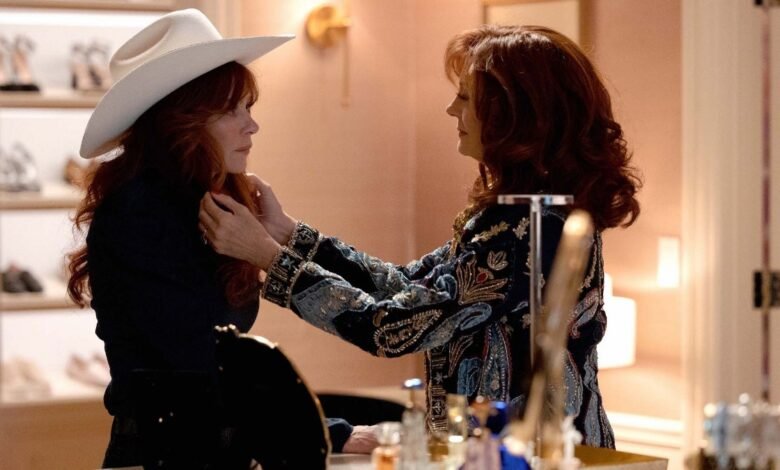 Fox already ended its run of the stellar musical drama Empire back in 2020; it makes sense that fans are overdue for a new one to take its place!
In early May of 2021, the network granted a straight-to-series order for Monarch.
And although the show was slated to premiere as a midseason entry during the 2021-2022 TV season, that changed in early 2022 when Fox decided to push the show's premiere to the fall to have more time to produce and market the musical drama.
The show not only comes from the network's script-to-series, writers room production model, but it's also the first to be fully owned by Fox after 20th Television was sold to Disney.
Described as an "epic, multi-generational musical drama", Monarch takes Fox and its viewers further into the country music scene (where Empire gave us every taste of the hip hop genre).
It isn't a show just for country music fans, though! With the promise of family intrigue, it's a series for all of us who are fans of music and drama.
Here's everything we know so far about Fox's Monarch!
Who's behind the show?
The series is created by Melissa London Hilfers (Blasphemy), who will also be writing and executive producing the series.
Alongside Hilfers as executive producer and showrunner is Jon Feldman (Designated Survivor). Adding to the list of EPs for the project are Hend Baghdady and Gail Berman.
Lastly, Jason Owen of Sandbox Entertainment, the Nashville-based artist management company, is also executive producing. Owen manages many leading names in the country music industry such as Kacey Musgraves, Faith Hill, Dan+Shay, and Little Big Town – leading many to expect guest appearances from these talents throughout Monarch's run.
As for Monarch's pilot episode, TV director and producer Jason Ensler has been attached to direct and executive produce.
What's Monarch about?
Monarch is a scripted look into the history and story of America's first family of country music, the Romans.
Here is the show's official logline from Fox:
"…the Romans are passionate and fiercely talented, but while their name is synonymous with honesty, the very foundation of this family's success is a lie. When dangerous truths bubble to the surface, the Romans' reign as country royalty is put in jeopardy. Nicky Roman, the brilliant and fierce heir to the crown, already battling an industry and world stacked against her, will stop at nothing to protect her family's legacy. It's finally her turn. But is it too late?"
Who will we see?
Sitting at the very head of the family is Dottie Cantrell Roman, the "Queen of Country Music", who will be played by Oscar winner Susan Sarandon alongside her husband Albie, portrayed by country music legend Trace Adkins.
They've built their country music empire and the next in line for the throne is Nicolette "Nicky" Roman, played by Anna Friel.
Other cast members include Beth Ditto (playing Gigi Taylor-Roman, the youngest of the Roman children), Josh Sasse (playing Luke Roman, the only son of the Roman family who's also CEO of the family's business), Meagan Holder (playing Gigi's music manager wife Kayla Taylor-Roman), Adam Croasdell (playing Nicky's actor husband Clive Grayson) and Faith Prince (playing Dottie's younger sister Nellie Cantrell).
Philippine-based actor and singer Iñigo Pascual will be making his American TV debut in the role of Ace Grayson, Nicky's adopted son.
Additionally, actors Emma Milani (playing TikTok sensation Ana Phoenix), Martha Higareda (playing Ana's unpredictable mother Catt Phoenix), Reshma Shetty (playing Nicky's best friend and publicist Carineh), Damon Dayoub (playing music manager Jamie Burke), D.W. Moffett (playing Austin commercial real estate mogul and Albie's childhood friend Tripp DeWitt), Callum Kerr (playing up-and-coming country singer Wade Stellings) and Kevin Cahoon (Dottie's hairdresser and confidant Earl Clark) will also be appearing on the country music dynasty TV series.
And, Sarandon's own daughter Eva Amurri joins the cast to play a younger version of her real-life mother's character.
After Fox canceled the show's January 30th premiere, Monarch is now set to premiere on Sunday, September 11th.