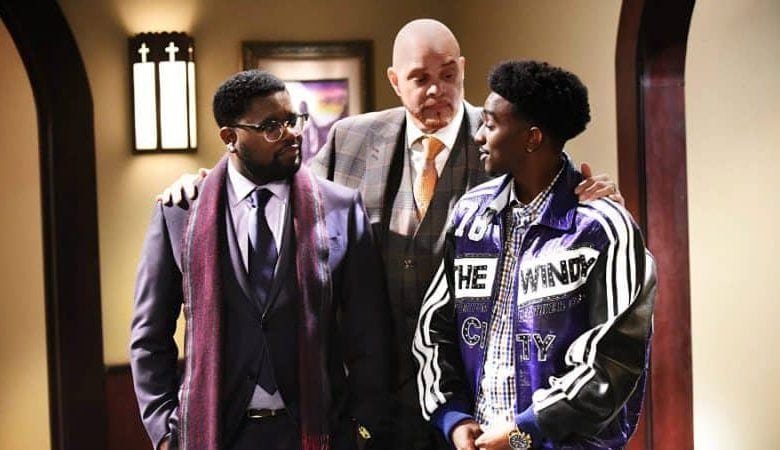 This year was tough for FOX's comedies, what with the network canceling The Mick, Brooklyn Nine-Nine and The Last Man on Earth all in one day. And later also their freshman comedy Ghosted. Luckily there is a silver lining to these cancelations. Because it means that we are getting new comedies to check out and enjoy. And one of them is FOX's Rel. So if you want to know more about Rel and what's this new comedy show all about then keep on reading!
Who's in charge?
The behind-the-scenes team for Rel will consist of Kevin Barnett and Josh Rabinowitz who wrote and executive produced this new comedy series alongside its star Lil Rel Howrey. Jerrod Carmichael and Mike Scully serve as executive producers for this project with the latter also being the series showrunner. Gerry Cohen directed the pilot episode of the series. And 20th Century Fox TV is the production studio for this new sitcom.
What's this show about?
Inspired by Lil Rel Howrey's life, Rel tells the story of Rel. A newly divorced resident of West Chicago who's trying to get his life back on track after he found out that his wife is cheating on him with his barber. Rel has always believed that as long as you believe in yourself great things will come your way. But his failed marriage and having to learn to be a long-distance single dad have really turned his life upside down. So now he's trying to rebuild his life, find love again and, most importantly, find a new barber.
Who's playing who?
When it comes to the on-screen talent for Rel, its main cast consists of four brilliant comedians. Lil Rel Howrey will play the show's titular character Rel. He prides himself on having achieved success all on his own but now, after recent events, he has to rebuild his life and his belief in himself anew. Rel's brother Nat will be portrayed by Jordan L. Jones. With Sinbad playing Nat and Rel's father, whose reputation is the most important thing in the world for him. And Jessica "Jess Hilarious" Moore will be taking on the role of Rel's supportive best friend Brittany. Replacing Angel Laketa who was previously cast in this role but was recast after the first table read.
The latest on Rel
Since Rel has officially been ordered to series by FOX, the series will be airing on our TV screens sometime later this year. The timeslot for this new show is Sundays at 9:30/8:30 central. And we also have the first trailer for Rel to share with you, so you can get a feel for this upcoming comedy series ahead of its special premiere on September 9 at 8/7 central. After which the show will start airing in it's regular Sunday night time slot on September 30.
Sometimes you gotta lose it all, to appreciate what you've got. Watch the official trailer for #Rel, coming to @FOXTV this fall. pic.twitter.com/SIHQ4GJJWo

— Rel (@RelOnFOX) May 14, 2018
And if you want to be in the loop about all the latest on Rel then check back here as we will be updating this post as soon as there is any news to share.