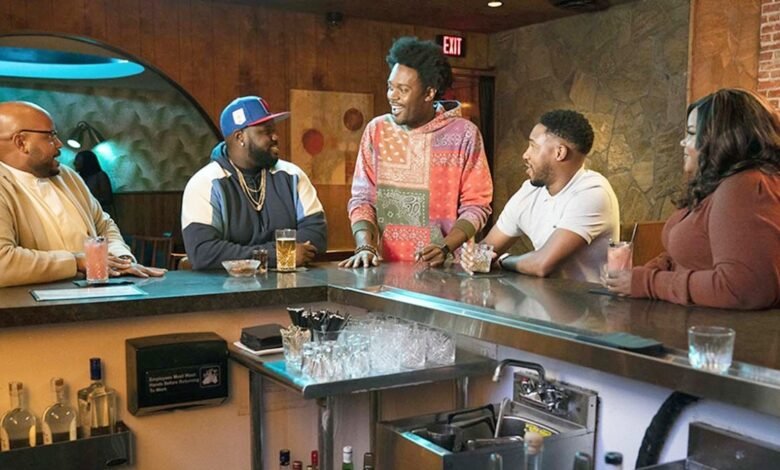 No matter what stage we are in our lives, we're always going to need that one group of friends that we know we can count on to have our backs.
As kids, they're our social circle we sit with at lunch; as college students – they're friends and friends-of-friends; and as adults, well, you really never know where you're going to run into your lifelong crew.
Heck, it could be your ride-or-die best friend from childhood or a group of like-minded people you met through support groups.
Whatever the case, we all need to find our crew at some point because during those days when things get a little rough, these are the people who will be your support system no matter what.
It's this relationship dynamic that's explored in NBC's upcoming comedy, Grand Crew.
Early in 2021, the single-camera series was ordered to series by the network, joining fellow comedy American Auto and drama series La Brea on their lineup of premieres for the 2021-2022 broadcast season.
These shows were all slated to be a part of the 2019-2020 season, but we all know how that story goes. The production was stalled and later on staggered throughout 2020, causing Grand Crew to be delayed.
Nevertheless, safety protocols have allowed the team to continue production, and now we can definitely look forward to this new show from NBC coming at midseason!
With that, here's everything we know so far about Grand Crew.
Who's behind the show?
Fan of Brooklyn Nine-Nine? Then you're in for a treat with Grand Crew!
The amazing B99 duo of writer-producer-director Phil Augusta Jackson and creator and executive producer Dan Goor have teamed up again for NBC's Grand Crew, so you just know that this show's going to be filled with whip-smart storylines and hilarious jokes.
For this new show, Jackson is once again writing and executive producing while Goor is an executive producer as well.
As Goor is under an overall deal with Universal Television, they are producing the series.
Mo Marable, director for both Brockmire and Woke, directed and co-executive produced the pilot episode.
What's Grand Crew about?
At its core, Grand Crew sets out to "prove that life is better with your crew".
The series will follow a group of young, black professionals in Los Angeles who meet up on the reg at their favorite wine bar to unwind, catch up, and find the humor in the ups and downs of their romances and professional lives.
There's Noah, the hopeless romantic; Nicky, a real go-getter; Sherm, the genius and dating guru of the group; Anthony, the career-driven finance guy, and Wyatt, the only one married and out of the dating game.
Who will we see in Grand Crew?
Starring as the crew in question are Echo Kellum, Carl Tart, Aaron Jennings, and Justin Cunningham, though details on their specific roles are still hazy at this point.
Additionally, Nicole Byer is starring as Nicky, the only female in the group of friends.
And most recently, Grasie Mercedes joined the cast in the series-regular role of Fay, a recent divorcee that moves to LA and quickly befriends the Eastside Cru.
Grand Crew will premiere its first two episodes back-to-back on Tuesday, December 14th as part of NBC's special previews week. After which the episodes will be available on digital platforms which will lead the comedy into its original timeslot premiere on Tuesday, January 4th.