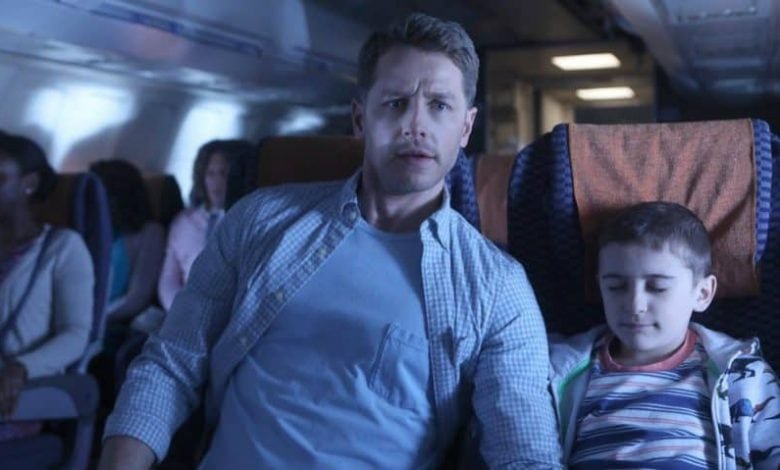 NBC's newest high-concept drama Manifest is a series that's being compared to shows like Lost. That combines elements of sci-fi, fantasy, and mystery. And that has already gained popularity among genre fans. So let's take a peek at what Manifest is all about.
Who's in charge?
Manifest was dreamed up by Jeff Rake. With Reke executive producing the new show with Jack Rapke, Robert Zemeckis, Jackie Levine and David Frankel. Frankel was also the director of the pilot episode of the series. And Warner Bros. Television and Compari Entertainment serve as producing companies for this freshman show.
What's this show about?
Upon deplaning Montego Air Flight 828, after experiencing severe turbulence during their journey, its passengers and crew discover something mysterious. Although for them only a few hours have passed since they boarded the aircraft. For the rest of the world, it's been 5 years. So now the families and colleagues of those onboard Flight 828 have to readjust their realities, after having moved on with their lives. While the crew and passengers have to wrap their heads around their new normal. And figure out what actually happened during their voyage and why they are suddenly hearing voices in their heads among other mysterious side-effects.
Who's playing who?
When it comes to the on-screen talent, Manifest will be headlined by Josh Dallas and Melissa Roxburgh. Dallas will portray Ben Stone, an analyst who struggles with not being able to control everything. Including the fact that his son Cal has cancer and that a strange voice has taken residence inside his head. With Roxburgh playing Michaela Stone, Ben's sister and a police officer. Who after returning from the plane disappearance discovers a new purpose in life.
Also, starring are Athena Karkanis, Jack Messina, Luna Blaise, J.R. Ramirez and Parveen Kaur. Karkanis will take on the role of Ben's wife Grace Stone, who embraces her mysteriously-returning husband and son with open arms. With Messina playing Cal, Ben and Grace's son who has a rare form of pediatric cancer. And Blaise playing Olive, Ben and Grace's daughter and Cal's twin sister. Who's quickly reconnects with her father and brother even though half a decade has passed since they disappeared.
Ramirez will portray Micheala's fiancée Detective Jared Williams, who despite still being in love with Michaela eventually moved on. And now faces a decision whether to stay with his current wife or go back to Michaela. While Kaur will play medical researcher Saanvi. Whose research, in the five years she has been missing, has led to huge medical breakthroughs.
The latest on Manifest
Since we know that NBC did, in fact, give a series order to Manifest, we can be sure that we will see this new show on our TV screens come fall. NBC has slated for this show to air on Mondays at 10/9 central. And the premiere of the show will happen on Monday, September 24 at 10/9 central. On top of that, we also have the first trailer of Manifest to share with you, to give you a glance at what this series will look like.
In 2013, Flight 828 disappeared into thin air. Today, it came home. #Manifest, coming soon to @NBC. pic.twitter.com/F43lTyHGN3

— Manifest (@NBCManifest) May 13, 2018
And if you want to be the first to know of any and all big news regarding Manifest, then keep checking back here and follow us on social media. Because all updates will show up in one of these places eventually.