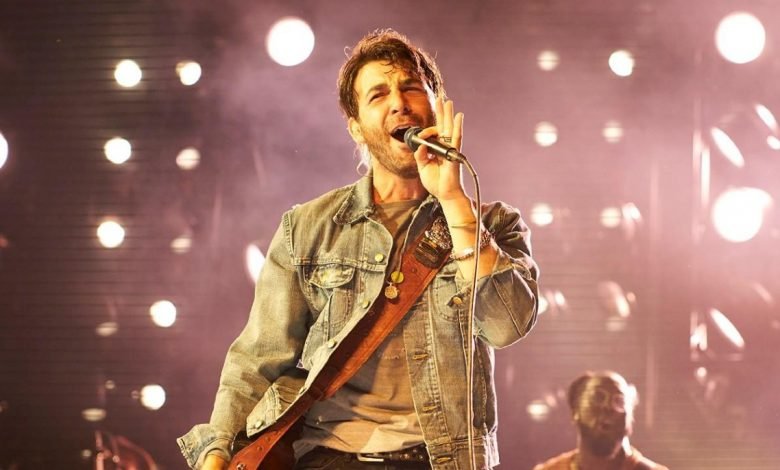 Have you ever wondered whether multiple dimensions really do exist? Like, what if there are really several parallel universes with versions of you living out the decisions you didn't make?
The idea of multiverses in on-screen media isn't a new one – we've seen it in movies like Interstellar and Marvel's Into the Spider-Verse, as well as TV shows like The Man in the High Castle and the Arrowverse crossover, Crisis on Infinite Earths.
It's an absolutely fascinating concept and I've always wondered if there are an endless number of me's out there, living parallel lives based on choices I didn't make in this life. This theme is one that plays a central role in NBC's newest drama, Ordinary Joe.
Ordinary Joe joins the other network's pilots that were rewarded straight-to-series pick-ups – comedies American Auto and Grand Crew and drama La Brea.
Here's what we know so far about the new drama, Ordinary Joe!
Who's in charge?
More than a decade ago, writer and director Matt Reeves (Felicity) set up a passion project that started with a pilot script based on this concept of parallel lives. Now, it's finally come to light.
Joining Reeves on the writing team are Russell Friend and Garrett Lerner, who have worked as a duo on several notable projects including House, Glee, Altered Carbon, and Rise, among others.
Friend and Lerner will also be executive producing with Reeves' 6th & Idaho banner, Adam Kassan and Rafi Crohn, and Howard Klein under the 3 Arts Entertainment production banner.
Friend, Lerner, and Reeves are all under an overall deal with 20th Television, making Ordinary Joe a co-production between 20th TV and Universal Television.
What's Ordinary Joe about?
In a statement from NBC's president of scripted content, entertainment, and streaming Lisa Katz, she says that Ordinary Joe "…lets us experience the universal question of 'what if' through an incredible cast of characters and engaging storylines."
When we first meet protagonist Joe Kimbrough, he's an aspiring musician about to graduate from Syracuse University. On the day of his graduation, certain events unfold that cause him to question the path he wants to take in life.
Suddenly, we're brought 10 years into the future where Ordinary Joe explores three separate timelines based on the choices that Joe could have made at that critical point in his life.
Is he musician Joe with a wife, nurse Joe married to his best friend, or bachelor cop Joe following in his father's and grandfather's footsteps?
Who's starring in Ordinary Joe?
James Wolk (Watchmen, Tell Me A Story) will be playing the titular Joe Kimbrough.
In early March, it was announced that Natalie Martinez (Kingdom, The Stand) would be playing Amy, a bright young woman that Joe immediately forms a connection with – and who becomes musician Joe's wife!
Charlie Barnett (Chicago Fire) is set to play Eric, Joe's close friend. Elizabeth Lail (You, Once Upon A Time) also joined the main cast as nurse Joe's wife!
And most recently Criminal Minds alum Adam Rodriguez joined the cast in a recurring role as a young Congressman Bobby Diaz.
Ordinary Joe premieres on NBC on Monday, September 20th at 10/9 central.