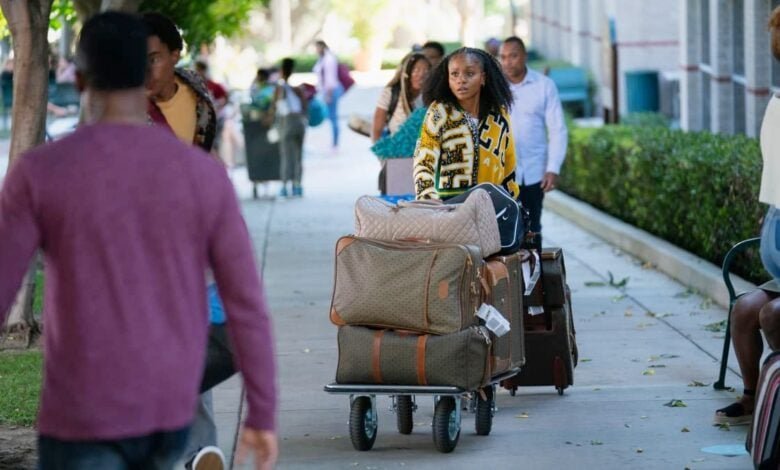 Sports drama fans are in for a treat with a brand new show in the genre coming very, very soon!
If you've been following The CW's football drama All American, which is currently on its fourth season and is a huge hit, then you might have caught wind of the news as soon as it was announced that the network was working on the production of a spin-off series in December 2020.
Soon after, it was given the title of All American: Homecoming and was subsequently picked up to series in May 2021.
Like many spin-offs, All American: Homecoming premiered as a backdoor pilot in its parent series; in this case, as the 17th episode of its third season in July 2021.
All American, the parent series, is inspired by the life of Spencer Paysinger, a former NFL linebacker whose career started with the New York Giants. Much of the plotline takes inspiration from real events in Paysinger's life, but creative license is taken with the details. Nevertheless, Paysinger himself is a consultant for the series.
When it comes to All American: Homecoming, however, we're moving away from American football and deep into the wider array of college sports.
With that, here's everything we know so far about The CW's upcoming spin-off, All American: Homecoming.
Who's in charge?
All American showrunner Nkechi Okoro Caroll is staying with the team in the series' spin-off as a writer and executive producer, and she certainly has amazing aspirations for what All American: Homecoming can do for the youth.
In an interview with EW, Caroll mentioned her hopes to bring the experience of HBCUs (Historically Black Colleges and Universities) to the forefront of our screens. Through the series, Caroll wants to "widen the horizon for our youth" because "these kids, especially kids who look like me, deserve to be inspired, celebrated, and motivated."
The backdoor pilot episode was directed by Michael Schultz, who had already worked on my episode of All American before the Homecoming pilot.
What's All American: Homecoming about?
The series is set in the prestigious – albeit fictional – Bringston University, a college within the HBCU, and follows the lives of two aspiring athletes as they first step foot into the world of college athletics – and college life in general.
We first met Simone Hicks in the second season of All American, and now we follow her into her freshman year of college as a tennis pro hopeful.
Her path crosses with that of elite baseball player Damon Sims and they, along with their friends, navigate the highs, lows, and sexiness of unsupervised early adulthood at a prestigious HBCU.
Who will we see?
Geffri Maya returns to reprise her role as Simone while Peyton Alex Smith has been cast opposite her in the role of Damon.
Joining them as series regulars are Kelly Jenrette, Simone's aunt who teaches journalism at Bringston, Cory Hardrict as baseball coach Marcus Turner, Netta Walker as fellow student Keisha McCalla, Camille Hyde as the tennis "queen bee", and two All American alums: Sylvester Powell, and Mitchell Edwards who is reprising his role as Cam Watkins.
All American: Homecoming is set to premiere this February 21, 2022, on The CW.