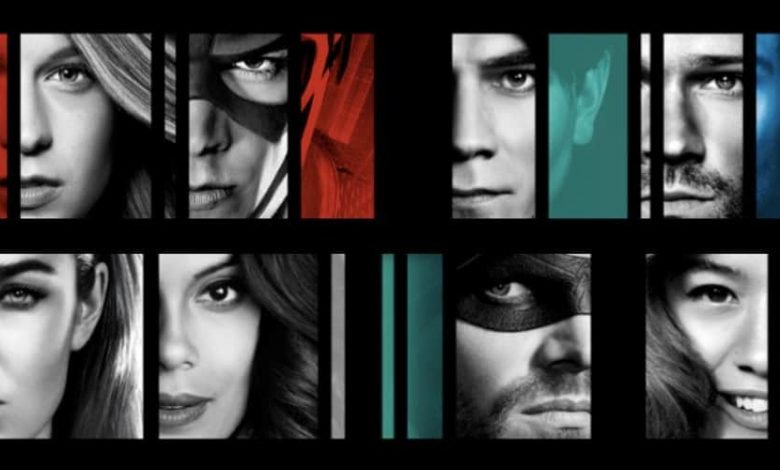 Although the renewal and cancellation game has already been going on for a while now, April and May are usually the months when it really heats up. And just to prove this point, The CW just renewed 10 of their series, showing other networks that it is time for them to step up their renewal game as well. So which shows were among the lucky ones to get renewed in this 10-show renewal spree from The CW? Keep on reading to find out!
Superheroes are here to stay
First and foremost all four Arrowverse shows got picked up for more seasons. So this fall TV season Arrow will air their seventh season. The Flash will be heading into their fifth. While Legends of Tomorrow and Supergirl will premiere their fourth seasons. And although this is very good news, the fact that all four shows got renewed wasn't really a surprise. These are some of the network's most popular shows. As well as the network's trademark. Because The CW has been known as the home of superheroes for a while now.
Additionally to the four Arrowverse shows, The CW's rookie show Black Lightning also nabbed a renewal. Which means that come fall Black Lightning will showcase their sophomore season. And similarly to its four network-mates, it was already expected that Black Lightning will indeed be renewed rather than canceled. Because the show has enjoyed good ratings and has quickly become a fan-favorite.
Critically acclaimed and staying (at least for one more season)
When it comes to The CW's non-superhero shows there were two series that also got renewed in this The CW mega-renewal. And those are Jane the Virgin and Crazy Ex-Girlfriend. Despite the fact that these shows weren't as successful in the ratings department as The CW's other series, they are praised by critics and enjoy quite dedicated fanbases. So these shows will be back this fall TV season. Jane the Virgin will air their fifth season. While Crazy Ex-Girlfriend will enjoy its fourth season.
However, although both of these shows did get renewed, all signs point to the fact that these new seasons will be the series' last ones. Since stars of both shows have made comments that allude to the fact that Crazy Ex-Girlfriend will conclude with season 4 and Jane the Virgin with season 5. So if you are a fan of either or both of the shows, you better enjoy every second of the new seasons, because they will be their last.
A Suprise renewal
Seven of ten shows down, three to go. So the eight show that was among the series renewed by The CW in this round of renewals was Dynasty. Yes, you read that right, Dynasty got picked up for a second season. Which was the biggest surprise to come of this renewal news. Because the ratings for this freshman series have been less than stellar. The only way how to explain The CW's decision to bring Dynasty back for season 2 is with the fact that, because The CW is expanding their programming to six nights next season, they are looking to have a roster of shows that is diverse and that can bring in money. And since Dynasty is quite different from the rest of The CW shows as well as has a pretty cushy Netflix deal, they are leaving Dynasty be.
Two less surprising renewals
And the last two shows that got their renewals are Supernatural and Riverdale. Two more shows whose new season pick-ups were expected. The renewal of these two series means that this fall Supernatural will be back for their fourteenth season. While Riverdale will return for their third.
Which shows did not get renewed in this 10-show renewal round?
This 10-show renewal is great and all. But there are four shows whose names were left out of the renewal announcement. And they were iZombie, The 100, Valor and Life Sentence.
When it comes to The 100, the omission is understandable, since this show has yet to even air their latest season. Which means that the faith of this series will most likely be decided by the ratings of the first few episodes once The 100 comes back with their fifth season on April 24. And in Valor's case, too, the lack of renewal was also expected. Especially, since the show didn't do that great in the ratings department and since most of the show's stars have already booked new gigs for the next TV season.
On top of that, Life Sentence will most likely succumb to a similar faith as Valor. The ratings for this new series have been almost nonexistent and the show was recently kicked to Fridays, which both aren't good signs when it comes to the show's chances of renewal. Yet the mystery here is iZombie. Granted the show is still airing their newest season with decent raitings. And the renewal for their current season came late as well. Which all points to a positive outcome. But right now we can only hope for a season five for iZombie. Because that announcement probably won't come until The CW Upfronts in May.
Now it's your turn! Let me know if you were as surprised as me to see Dynasty renewed. How about the other nine shows? And which of the four unrenewed shows you want to see come back the most? Drop a comment below or find me on social media!