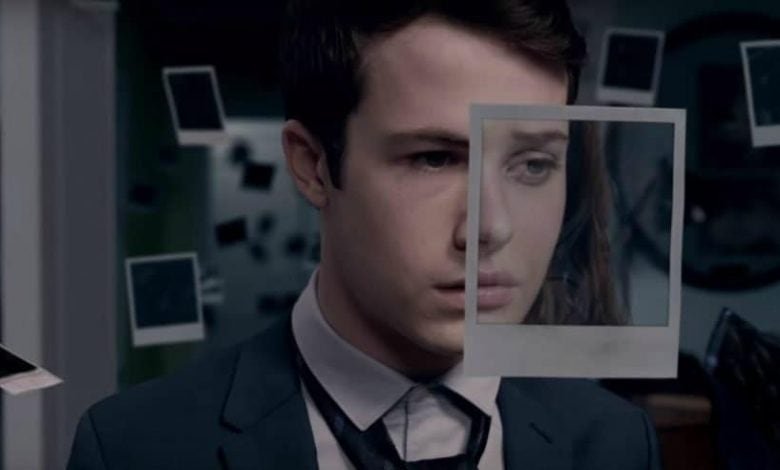 Another month has flown by. And boy was this month busy when it comes to TV show-related news. Because usually, April and May are the months when most networks announce which shows they are keeping, and which ones they are axing. As well as announcing their fall lineups and premiering their mid-season shows. So without further ado, let's see what the month of April has brought us and check out this TSP money April edition. Were we share not only which shows got renewed and which didn't, but also some 13 Reasons Why season 2 and Sense8 finale news among other goodies.
Renewals & Cancelations
First things first, we have to talk about the renewed and canceled shows. Because quite frankly there were a lot of those. Let's start with the bad news first aka the shows that got axed in April.
Firstly at the very beginning of April NBC revealed that the 3 season, premiering on June 17 will be the last one for their cop drama Shades of Blue. Netflix also put a stop to a few of their shows this month. Everything Sucks! won't be returning for a second season, same as their crime drama Seven Seconds. Amazon decided not to continue their Golden Globe-winning Mozart in the Jungle. Comedy Central canceled Broad City, with the show's fifth and last season set to air sometime next year. Starz is axing their comedy Ash vs Evil Dead. Showtime announced that season 8 will, indeed, be Homeland's last. And finally, HBO has decided to end Here and Now after just one season, while Hulu canceled their cult drama The Path.
As for renewed shows, there were even more of those! First and foremost, as we already reported, The CW dropped a huge 10-show renewal early in the month. In which they renewed Supergirl, Arrow, The Flash, Legends of Tomorrow, Black Lightning, Riverdale, Jane the Virgin, Crazy Ex-Girlfriend, Supernatural, and Dynasty. CBS used similar tactic by first renewing NCIS and Mom. And then bulk-renewing 11 other shows. Among them were the network's Friday lineup MacGyver, Hawaii Five-0 and Blue Bloods. As well as NCIS's spin-offs NCIS: Los Angeles and NCIS: New Orleans, Bull, Madam Secretary, 48 Hours, 60 Minutes, The Amazing Race and Survivor.
And that isn't even it when it comes to the shows that got green-lit for another season in April. Because Netflix gave a season 3 order for Jessica Jones and ordered a second season for Alexa & Katie. HBO decided to give another go-around for both Silicon Valley and Barry. ABC renewed fan-favorite Grey's Anatomy for the series' 15th season. Hulu ordered a second season for I Love You, America With Sarah Silverman. Amazon renewed Jack Ryan even before the show has aired it's first season, which speaks volumes in regards to the streamer's trust in this upcoming drama. Showtime decided to give Billions a fourth season. TBS gave another season for two of their comedies Search Party and The Last O.G., while BBC America made the decision to renew Killing Eve.
13 Reasons Why season 2 premiere date announced
Ever since the first season of the highly-popular series 13 Reasons Why wrapped, fans have been wondering when season 2 will premiere. And the wait is finally over because just a few days ago we found out the premiere date for 13 Reasons Why season 2. And it was announced via a video true to the style of the series itself.
The tapes were just the beginning. May 18. pic.twitter.com/MZczjM1fP3

— 13 Reasons Why (@13ReasonsWhy) April 30, 2018
As you can see in the short clip, Netflix's 13 Reasons Why season 2 will indeed launch on May 18. And it will feature all your favorite characters. As well as continue the story of Hannah and how those around her are coping with her death. So you are sure to be in for a thrilling second season.
CBC's Burden of Truth to air on The CW this summer
Burden of Truth, CBC's 10-episode stand-out series led by Kristin Kreuk, has found its US home. Because this month The CW announced that they have acquired the rights to air the Canadian show in the states. And the series will commence its 10-episode run this summer.
The series follows Joanna Hanley, a big city lawyer who goes home to Millwood, the town she grew up in, to represent a well-known pharmaceutical company against a group of sick girls. But it quickly turns out that there is more to this case than meets the eye. So Joanna ends up staying in her hometown to help the girls win the case against the pharmaceutical big-wigs. And sequentially unravels secrets about her own family's past.
Sense8 two-hour movie finale gets a new poster and a release date
Fans were devastated when they heard that Netflix is canceling their beloved series Sense8. But luckily four weeks later the streaming service did commit to a two-hour swan-song movie for the sci-fi drama. And we finally know when the two-hour event will premiere thanks to a brand new poster for the Sense8 finale movie.
That's right, the Sense8 finale is closer than you think. Because the series will wrap up on June 8. The movie-event Sense8 finale will feature the cluster banding together to take down Biologic Preservation Organization (BPO), so all future Sensates are safe and protected from them. Sense8 on June 8, ain't that a beautiful sight to see?
Lauren Cohan will be back for The Walking Dead season 9
Finally, after a long speculation about whether one of the show's stars Lauren Cohan will return for The Walking Dead season 9 and will reprise her role as Maggie, we can finally confirm, that Maggie will, indeed, be back for the upcoming season.
The controversy over Lauren Cohan's possible The Walking Dead exit started when the star signed up to play one of the leads on ABC's new pilot Whiskey Cavalier. And since Cohan's contract was up at the end of The Walking Dead season 8, nobody knew if we will see more of Maggie on the next season of the zombie drama. But just recently the star herself confirmed that there is more of Maggie's story to tell. So you can rest assured that The Walking Dead season 9 won't pass without many appearances by Cohan's Maggie.
So here you have it, April's TSP monthly. Are you excited about all the shows that got renewed? And which cancellation gutted you the most? What about those 13 Reasons Why season 2 and Sense8 finale air date announcements? Or maybe you're just glad that Lauren Cohan will be back for The Walking Dead season 9? Leave a comment below and let me know! That's it for this installment of TSP monthly. Until the next one at the end of May!