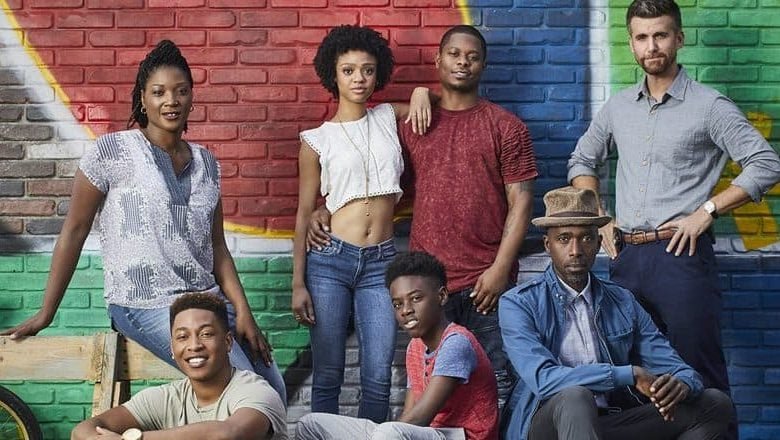 From show cancellations and premiere dates. To new promo clips and pictures for the upcoming Arrowverse crossover, new Showtime's The Chi trailer and The Gifted as my weekly TV highlight. This is Week in Retrospect: November 13 to 19.
TV news Items
Five shows ending
This past week brought the news that four shows are either canceled or set to end. Firstly, fan-favorite CMT show Nashville is indeed ending once the upcoming sixth season of the show finishes airing. But, even though Nashville is ending, we will have a whole season (which starts airing on Tuesday, January 4) to say goodbye to the show and its characters. Similarly, FXX has decided to give You're the Worst a one last season. Meaning, that after the fifth season of You're the Worst finishes next year, there won't be any new ones.
On top of that, TV Land is also axing two of their comedy series Lopez as well as Throwing Shade. While Hulu decided not to give another season to their comedy show Difficult People. So it was a sad week for comedy, but at least Nashville and You're the Worst fans will get to enjoy a bit more time with their favorite characters before the shows end.
New pictures and promo for Arrowverse crossover
There is only a week left until this year's Arrowverse crossover airs their two-day four-episode event. And, even though there isn't that much time left until November 27 and 28 when we will get to experience the crossover titled Crisis on Earth-X on our TV screens, it is still nice that The CW has decided to release a ton of promo pictures as well as a new promo clip (video below) for the Arrowverse crossover event.
DC's greatest heroes unite in the 2-night crossover event, #CrisisOnEarthX, starting next Monday at 8/7c on The CW. pic.twitter.com/OBrFCsTrR5

— Supergirl (@TheCWSupergirl) November 20, 2017
In the promo clip and pictures (which you can view here) you will not only get a glimpse at the crossover's big event aka Barry and Iris's wedding, cut also get a sneak peek at the villains of the event and some action. November 27, are you here yet?
The Chi trailer released
Showtime has a knack for telling vivid stories about people, who often don't get that much of a representation on TV. And they are doing it again with their upcoming show The Chi. This drama depicts what it's really like living on the South Side of Chicago. And The Chi trailer (video below) that was released by Showtime last week gives a visual look at what that will look like once showed on our TV screens.
In the brand new The Chi trailer we see both sadness and happiness, jokes and stress. It has it all. And if this The Chi trailer gives us any indications, the show itself should be extremely good. Will you be tuning in on Sunday, January 7, when The Chi premieres?
Premiere dates for various different shows announced
And lastly, this last week we also got to learn the premiere dates of multiple different shows across various different networks and streaming services. First up, the highly talked-about show The Path will unleash its third season on Wednesday, January 17, while Hulu's limited series The Looming Tower will premier on Wednesday, February 28.
As for The CW, this network will air its new superhero show Black Lightning on Tuesday, January 16. And finally, The X-Files will begin its 11th season on Wednesday, January 3 on Fox. With Fox's new show 9-1-1 premiering also on January 3. Looks like the start of the next year is shaping up to be quite an event when it comes to new and returning shows, don't you think?
Weekly TV highlight
I have to admit, that last week I didn't have that much time to watch new shows or even enjoy the current episodes of shows that are airing right now. But, nevertheless, I still have one TV highlight. And that is a show that has been one of my favorites ever since it premiered at the start of October. And that show is The Gifted.
I haven't had a show that I am so eager to watch week after week for a long time. But The Gifted has accomplished that and made me actually look forward to Mondays because that is the day when a new episode of The Gifted airs on Fox. So I would say, please, give this show a chance. Even if you are not a fan of X-Men or comic-book shows in general, everybody will find something for themselves on The Gifted. Whether it's the diversity of the character, the underlying topics that run through the message of the show, the fun visual effects used in the show or the fantasy world in which the show's characters live. I doubt you will regret giving The Gifted a shot.