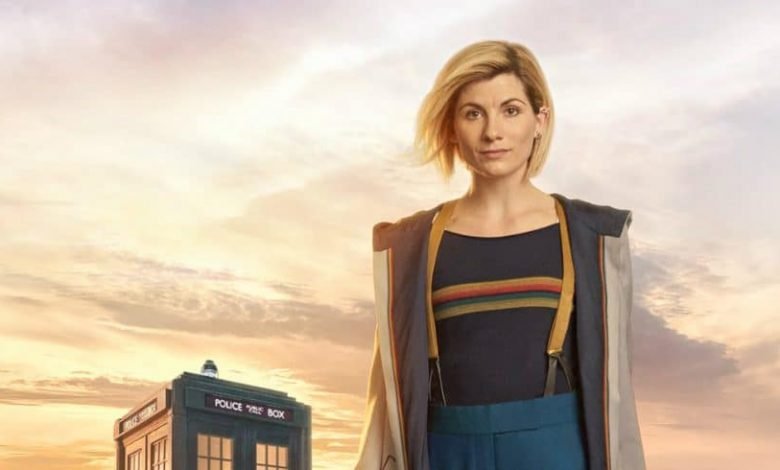 Shameless gets season 9 and two other shows get full-season orders. New Chicago Med season 3 trailer. Arrowverse crossover synopsis, the first look at the Thirteenth Doctor, and GLAAD's "Where We Are on TV" report as my weekly highlight. This is Week in Retrospect: November 6 to 12.
TV News items
Showtime renews Shameless for season 9
If you are Shameless fan, then this past week was a good one for you. Not only did you get a new episode of the show, since Shameless season 8 episode 2 aired yesterday. But there also was news that Showtime had decided to renew Shameless for another season. Which just proves how much Showtime believes in the show, since they renewed it after only one episode of the new season had aired. Looks like the like Gallaghers will continue to raise hell on the southside of Chicago for at least another season.
New Chicago Med season 3 teaser is out
We are only a little over a week away from the November 21 premiere of Chicago Med season 3. So it is only fair that past week we got a new promo clip for the show's junior season (video below).
INCOMING! Hope your scrubs are ironed! Your first look at Season 3 is here! 🚑#ChicagoMed pic.twitter.com/uVrozopLY9

— Chicago Med (@NBCChicagoMed) November 8, 2017
In this promo, we not only see scenes from the upcoming season. But we also get commentary from the cast of the show, teasing the events of Chicago Med season 3. From the faith of Doctor Charles to Mansted relationship status. We got it all. And it only made me that much more excited for the Chicago Med season 3 premiere next Tuesday.
The Mick and Dynasty get full season orders
Another good news this last week came from Fox and The CW because both of these networks decided to give full-season orders to one of their shows. So, starting with Fox, the network gave a full-season order of 20 episodes to their comedy series The Mick. Which means that the second season of the show will now consist of 20 episodes. Similarly, The CW opted to go ahead and order 22 full episodes of their freshman series Dynasty. However, the network's other freshman show Valor wasn't as lucky, because the series first season will end with the 13 episodes that The CW ordered when they picked up the show.
Arrowverse crossover synopsis released
If you are like me and you love all the Arrowverse shows, then you will like this piece of news. Because last week The CW finally released the official synopsis of their 4-way crossover event (picture below).
The description of the crossover once again confirms that the event will be focused on Barry and Iris's wedding. However, in addition to that, we now know that once again Kara, Oliver, Sara, and Barry, being the leads of each of their shows (Supergirl, Arrow, DC's Legends of Tomorrow and The Flash) will indeed be leading the charge against Earth-X's villains. And they will be accompanied by such characters as Alex Danvers, Felicity Smoak, Citizen Cold, Iris West and The Ray. Doesn't it sound exciting? November 27 can't come fast enough!
The first look at the Thirteenth Doctor is finally here
Quite some time has passed since the news broke that Doctor Who's Thirteenth Doctor will be a female. And that Jodie Whittaker will play the Thirteenth Doctor. And now we finally got the first look at the Thirteenth Doctor (photo below).
New series. New Doctor. New look! #DoctorWho pic.twitter.com/0zIew8QiuS

— Doctor Who Official (@bbcdoctorwho) November 9, 2017
I think Jodie's incarnation of the Doctor looks quirky yet somehow perfect for the role. What's your take on the Thirteenth Doctor's outfit and overall look?
Weekly TV highlight
Lastly, my this week's weekly TV highlight is slightly different from what I usually do. Usually, my highlight is a TV show that I either started watching during the week or that I just really enjoyed over the past week. However, this time around my highlight is GLAAD's "Where We Are on TV" report that came out last week. Mainly because it shows that this past TV season (2016-2017 TV season) marked an all-time high in the representation of the LGBTQ community.
This is amazing because we finally are seeing a diversity in TV characters, that more accurately portrays the diversity in the real world. And although there is still much to do when it comes to the variety of the LGBTQ characters that appear on our TV screens, I think the evergrowing number of LGBTQ TV show characters shows that we are at least taking steps in the right direction.