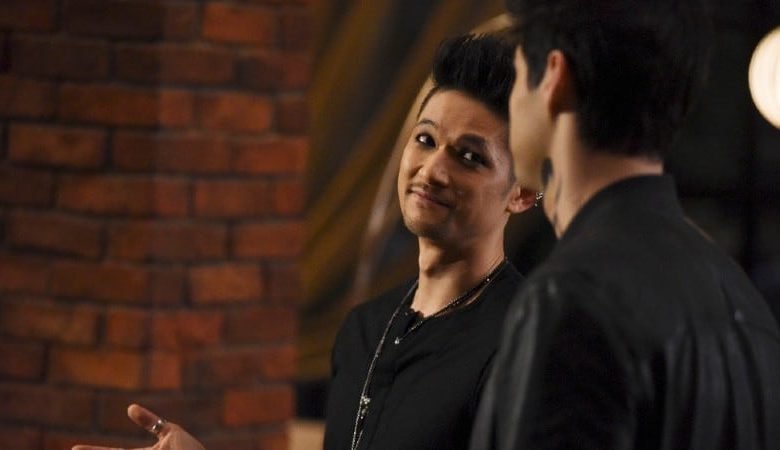 Although I stand by my opinion that we should stop making a big deal out of TV characters just because they are a part of the LGBTQ community, since we don't put an unnecessary emphasis of the sexuality of straight characters, in the light of the annual GLAAD "Where We Are on TV '16 – '17" diversity survey, that showed that right now the percentage of LGBTQ regular characters on television is the highest is has ever been, I wanted to highlight some of my favorite past and present LGBTQ TV characters. Not because they are LGBTQ, but because they are awesome characters with complex personalities, backgrounds and story lines, that only make us appreciate the story telling abilities of TV shows.
Leslie Shay from Chicago Fire
When I think about LGBTQ characters on TV, the first that comes to mind is Leslie Shay from "Chicago Fire". She still is a beloved character of the Dick Wolf's franchise, even though she was killed on the show's season 2 finale, and she also still is one of the best examples of what LGBTQ character on TV should be. At least in my opinion. Not only she was fun loving and didn't hide her sexuality, but she also was hard working and good friends with both male and female characters without those relationships having to turn sexual. Moreover, Leslie Shay's character also brought two great BFF pairs to TV with her and Gabby Dawson's character and her and Kelly Severide's character, that endured many hard times during the two seasons that Lauren German was on "Chicago Fire" as Leslie Shay, but still managed to be some serious BFF goals.
Maggie Sawyer from Supergirl
Even though we are just getting to know this character, since this week marks only the third episode in which we have seen her, Maggie Sawyer from the CW's superhero show Supergirl is quickly worming her way into my heart as one of my all-time favorite characters. Not only she is badass and a great cop, she, much like previously mentioned Leslie Shay, also has no problem showing off her sexuality and the fact that she is gay. On top of that I also love how the show itself isn't making a big deal out of the fact that Maggie is gay, setting a great example to other shows, of how to portray their LGBTQ characters, be it superhero or non-superhero shows.
Magnus Bane from Shadowhunters
Another character that comes to mind, when talking about LGBTQ TV characters is Warlock Magnus Bane from Shadowhunters. Since this show is a fantasy show, in it Magnus Bane is century's old Warlock that doesn't really care for the gender of the person who he is with. By today's standards he would be categorized as bisexual, but I love that the show doesn't really put emphasis or a label on that. And by portraying Magnus's character this way, Shadowhunters are able to show, that the gender of the people you like or love shouldn't be more important than the person itself, which is how it truly should be.
Crickett Watts from Hart of Dixie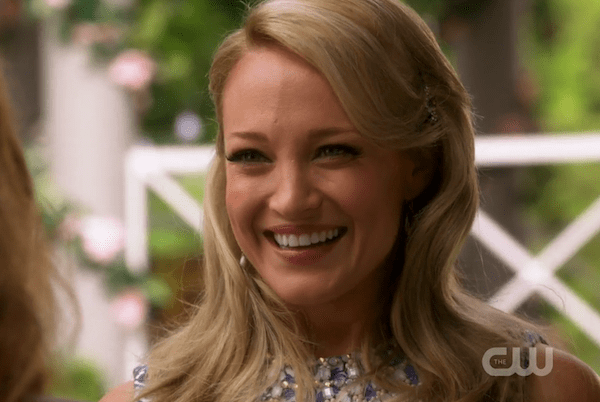 Probably a lesser known LGBTQ character, that I also am pretty found of, is Crickett Watts from Hart of Dixie. This show ended in March of 2015, after four exciting and drama filled seasons, and although there were plenty shocking moments during those seasons, one of the most memorable ones was when Crickett Watts, one of the Blubell Belles, came out as a lesbian during her vow renewal ceremony no less. Unfortunately, the screen time for Crickett's character didn't improve by much after this revelation, but it was still nice to see a LGBTQ character on a show, that is set in a town like Bluebell. And it was also nice to see, that this show decided to reveal this part of Crickett at all, hopefully giving encouragement to other people, who are living in similar small towns, to come out and be themselves.
Emily Fields from Pretty Little Liars
Then, of course, this list wouldn't be complete, without mentioning Emily Fields from Pretty Little Liars. The actress who portrays this character, Shay Mitchell, herself has said that she feels like she is a vessel for show's writers to encourage young LGBTQ people to be who they are, and I completely agree. Starting with the very first season Pretty Little Liars have been a groundbreaking show, because they have covered many issues that teens and young adults go through from different relationships to substance abuse to pressure and bullying. And Emily Field's character was another aspect of it all, allowing the show also to explore sexuality and everything that comes with it.
Ian Gallagher from Shameless
Last but not least, there is Ian Gallagher from Shameless. At the very beginning of the show Ian struggled to accept his sexuality, which I think many people from the LGBTQ community can relate to. And although later we saw him becoming quite comfortable with who he is, in this newest, 7 season of the show we again saw a change in that, which lead to Ian exploring his sexuality more. That is great, because I think that your sexuality is something that can change at any moment, and to see a character go through this change and to debate if who he thinks he was may not be who he is anymore, is definitely a side of LGTBQ that is very necessary to portray.
Save
Save