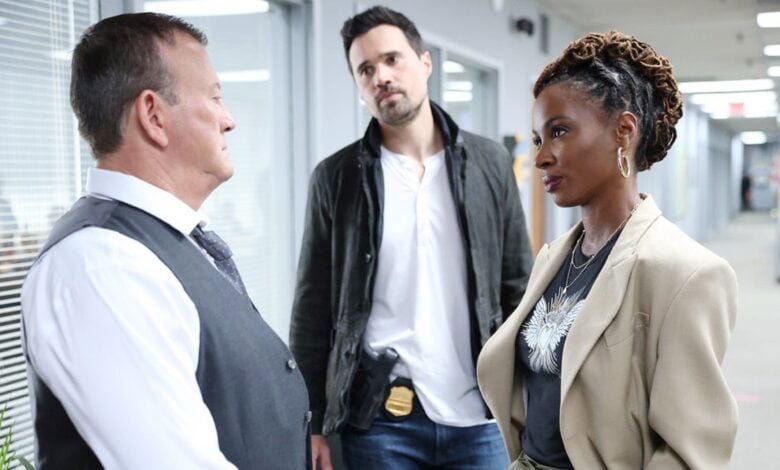 Four years in the making, the drama series Found had originally secured a spot on Sunday nights on NBC's midseason schedule, beginning in mid-February 2023!
However, about a month before the original premiere date, the network announced that it would be pushed to a fall 2023 launch date.
Their reasoning rested on their love for the series, with the network's Chairman of Entertainment Content, Susan Rovner, stating that the move would allow them to "better leverage our resources" and launch it to "the largest possible audience across all our platforms."
The beginnings of Found trace all the way back to 2019!
In August of that year, it was reported that the drama had received a put pilot commitment at ABC. Then, over two years later, in January 2022, it received a pilot order at NBC and was picked up to series in July!
Lisa Katz, NBCUniversal's President of Entertainment Scripted Content, described it as a "perfect fit" for NBC as they sought to diversify their lineup of procedurals.
In fact, while it was being pitched to the network, Deadline reports that Found was hailed as a "distinct, character-driven" procedural different from those already on the network.
With that, here's everything you need to know about NBC's upcoming missing persons drama, Found.
Who's in charge?
Found comes from Nkechi Okoro Carroll (All American, Rosewood), who has paired up once again with executive producers Greg Berlanti and Sarah Schechter, who she had worked with on All American.
Carroll is also an executive producer on the project alongside Lindsay Dunn under Carroll's Rock My Soul Productions.
Berlanti and Schechter produce under Berlanti Productions with David Madden. They produce in association with Warner Bros. TV, under which both Berlanti and Carroll have overall deals.
In August 2022, it was confirmed that Carroll had brought on co-showrunner Sonay Hoffman, a somewhat expected decision given that Found marks Carroll's third ongoing project with the network!
What's Found about?
According to Carroll, "The situation with missing people in this country is truly an epidemic in and of itself. I was inspired to create Found to not only entertain but to help be part of the solution."
As such, Found was created on the fact that roughly 600,000 people go missing in the United States every year, and people of color comprise more than half of that number – a statistic that the country seems to forget.
Gabi Moseley is a public relations specialist who has been one of those forgotten people before; along with her crisis management team, she fights to make sure that there is always someone looking for these missing people.
However, those around her don't know that Gabi is hiding a chilling secret of her own.
Who will we see?
In the lead role of Gabi Moseley is Shanola Hampton (Shameless), who was very quickly approached for the role after the production was greenlighted. Luckily, Hampton recently became available after her previous project, Dangerous Moms, did not move forward.
Soon after her casting, Mark-Paul Gosselaar joined the cast in the lead role opposite Hampton; he will be playing Sir, someone mysterious from Gabi's past.
Also joining the cast are Brett Dalton, Gabrielle Walsh, Arlen Escarpeta, Karan Oberoi, and Kelli Williams.
Found is set to premiere on Tuesday, October 3rd at 10 pm ET!