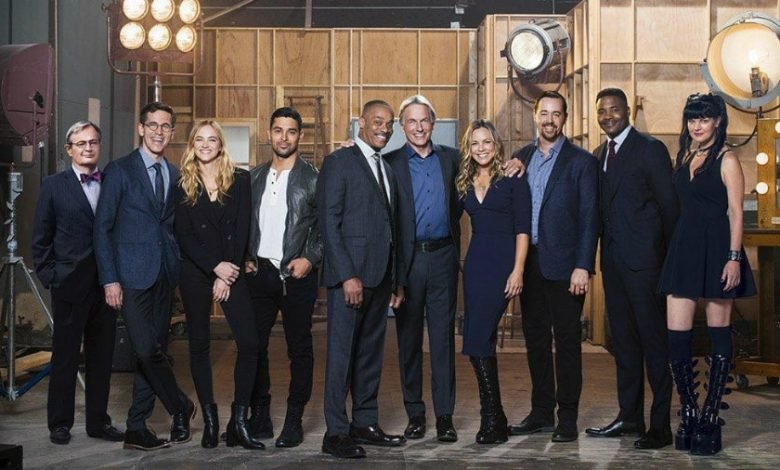 More renewal news is trickling in. Today CBS made the announcement. And what an announcement it was! Because the network revealed that they have renewed NCIS for a sixteenth season. That's right, NCIS season 16 is happening and the show is here to stay for at least another go-around!
The NCIS season 16 announcement
The announcement about NCIS season 16 was made today by CBS Entertainment President Kelly Kahl. In which Khal reaffirmed the network's dedication to this long-running show. As well as confirmed that NCIS's star and executive producer Mark Harmon will be back for the newly renewed season.
We've got good news! #NCIS has been renewed for season 16!!! 🎉🎉🎉https://t.co/7rqYORXeT4 pic.twitter.com/n8CHatBVJT

— CBS TV Studios (@CBSTVStudios) April 13, 2018
When you think about it, the renewal isn't actually that much of a surprise. Because still until this day NCIS is one of broadcast TV's most watched shows if you count the series total viewers. Which are whopping 17 million people per episode. Additionally, NCIS is also watched and loved all over the world. Not to mention the procedural is CBS's number one drama. And even with one of the few remaining original cast members Pauley Perrette, who plays Abby, exiting the series at the end of the current season, CBS is eager to bright NCIS back for a sixteenth season.
What does it mean for Mark Harmon and the rest of the cast? Well for CBS to be able to keep Harmon for NCIS season 16, they closed a new two-year deal with him, giving him a salary boost and keeping him on as an executive producer. While the rest of the cast have current deals with the network. With the newer cast members Wilmer Valderrama and Maria Bello enjoying ongoing three-year deals.
What can we expect (and want) to see happen on NCIS season 16?
Since the news of the renewal just broke, there isn't much information available as to what will the new season of NCIS entail. Add that to the fact that season 15 is still going on and there are 5 episodes left to air of the current season. And we can only guess what is going to happen in NCIS season 16. One thing I do know for sure though is that the new season will most likely be 24 episodes long, seeing that the last 9 seasons have been that length. But beyond that, we can only speculate about the events that will occur on NCIS season 16.
A few things that I would like to see in the new season are, firstly, the team going undercover more. Because I truly enjoyed episode 11 where Bishop and Torres were undercover as a couple. I also wouldn't mind seeing Jack and Reeves in action a bit more. On top of that, with Abby leaving the team this season, they will have to bring in a replacement. And since it will most likely be Ducky's research assistant Kasie, it will bring in new dynamics that will be extremely fun to watch. Finally, I really hope they do another crossover with one of their spin-offs if CBS ends up renewing NCIS: Los Angeles and NCIS: New Orleans.
And when it comes to the characters' personal lives, I would like for McGee to continue fawning over his twins. Because those moments are just the cutest. I wouldn't mind seeing more of Reeves, Jack and Torres's pasts and Bishop's brothers. But most of all I would like to see Gibbs maybe foster a kid or something. Because I think it is time we gave Gibbs something outside his work and evenings in the basement.
So what do you think about the fact that CBS renewed NCIS for a 16th season? Were you surprised at all? And what's the one thing you would like to see on NCIS season 16? Let me know! And I will see you in my next article!