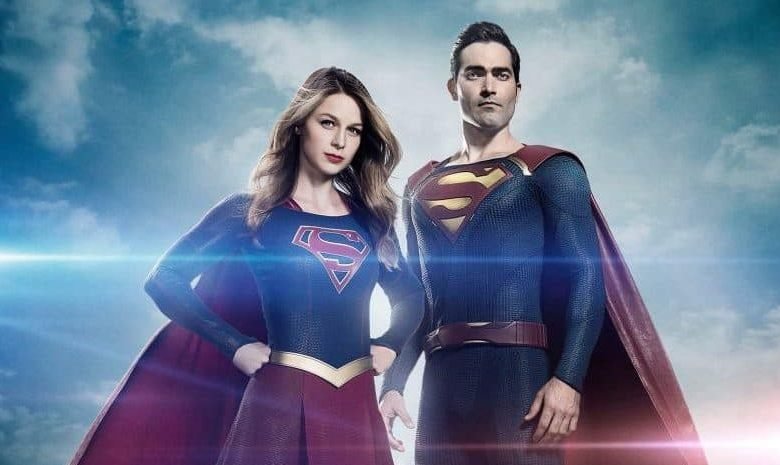 The "Supergirl" season 2 premiere is just a few days away, and we have heard a plethora of information, spoilers and news as to what the sophomore season of this TV show featuring our heroine has in store for us. So let's look at the most important points we know so far to get us excited to see the girl of steel again. Just be warned that this article obviously contains spoilers, so if you want to go into the new season of "Supergirl" not knowing anything that will happen, then stop reading here!
The TV show moves channels
If you follow any TV news outlets, then you probably know this, but if not, then I am here to tell you, that "Supergirl" is moving channels and in season 2 of the show you will be able to find her on The CW, flying and fighting alongside other CW heroes like Arrow and the Flash. Mondays on CW now are "Supergirl" days, so starting October 10, you can catch the show at 8/7 central on CW.
Superman is coming to National City and teaming up with his cousin
Yes, you read that right, we will finally see Kara's cousin Clark aka Superman on "Supergirl". In previous season we saw glimpses of him in the form of Kara chatting with him on the computer, him saving Kara from Reactron, flying to National City when Myriad struck, but being overtaken by it, too, or his legs at the season finale of the show. But now we will see him teaming up with Supergrl and dazzling all of Kara's friends both by being Clark Kent and Superman. Who is playing him? That would be Tyler Hoechlin, whose previous acting credits include shows like "CIS: Miami" and "Teen Wolf" and movies like the Richard Linklater's "Everybody Wants Some!!".
New characters and actors (besides Hoechlin's Superman)
"Supergirl" fans should get ready as we will be seeing multiple new faces around National City, besides already mentioned Superman. First off, Wonder Woman herself Lynda Carter will be guest starring on "Supergirl" as POTUS. Chris Wood will be joining the show as Mon-El or better known as the person who arrived in the Kriptonian pod at the very end of last season. Also there will be another Martian on the show, because Sharon Leal is set to play Miss Martian on the second season of our superhero drama. National City will be also getting a new police detective named Maggie Sawyer and she will be played by Floriana Lima. Then, according to TVLine, Kara will also have new supervisor called Snapper Carr who will be portrayed by Ian Gomez. As for show's villains, Katie McGrath will be playing Lena Luthor, Lex Luthor's sister, Metallo or John Corben will show up, too, brought to life by Frederick Schmidt, and lastly Dichen Lachman will be appearing on the show as Roulette. And I am sure that as the season progresses we will be seeing many new characters' cross paths with Supergirl and others in her circle.
Other character (and actor) related news
As for characters and actors from the first season of the show, despite the show's move to CW, we will still be seeing all of our old and beloved characters and the actors that played them. Melissa Benoist obviously is back as Supergirl, Chyler Leigh will still play Kara's sister and DEO agent Alex, David Harewood will reprise his role as Hank Henshaw aka J'onn J'onzz, Mehcad Brooks is back as James Olsen, Jeremy Jordan will still play Winn and Peter Facinelli continue on to being Supergirl's Maxwell Lord. The only slight change will be regarding Cat Grant herself Calista Flockhart, who as Deadline reports, will be staying on the show in the guest star capacity, as the filming of the show moves from Los Angeles to Vancouver where the rest of the CW superhero shows are being shot.
A Arrow, Flash, Legends of Tomorrow and Supergirl crossover is happening
Since "Supergirl" now is a CW show, that opens up the possibility for them to do a crossover event. Last season we did see Barry Allen aka the Flash coming to National City after accidentally jumping from his earth to Kara's, but this season we will see all the CW superhero shows crossing over. The four-episode event is set to air sometime in November. In addition to that, during the season there will also be another crossover between "Supergirl" and "Flash". This time it will be a two-episode event, so Supergirl will get to see Flash's world, too. And get this, this crossover will be a musical, which, as Variety reports, only makes sense, because so many of the "Supergirl" and "Flash" stars have backgrounds in singing, whether it be on "Glee" or Broadway.
A character from "Supergirl" or "Flash" will come out this season
Although we don't really know which character and from which show it will be, as this news of a new gay character in the CW's superhero world were announced on the Television Critics Association panel for the CW superhero shows and in the announcement all four superhero shows were named, TVLine learned from executive producer Greg Berlanti, that it will in fact be one of the current characters on "Supergirl" or "Flash". Could it be Supergirl's sister Alex, since in comic books her character is in fact gay? Okay, I know that in this day and age, this fact actually shouldn't be such a news, since we don't get a headline from announcing that this or that character is straight, but since the reports say that the character previously wasn't really portrayed or thought of as gay, then I thought I still include in this rundown of the things we know about "Supergirl" before the show's second season begins. Are you excited? I know I am and you will here about it right here on "Supergirl" episode reviews!