Beyond the ever-dramatic narratives, K-dramas have become an avenue for cultural exchange, introducing global audiences to the richness of Korean customs, traditions, and societal values.
Whether it's the fashion trends, mouth-watering cuisine, or social dynamics, K-dramas offer a window into Korean culture, fostering a sense of appreciation and curiosity among viewers worldwide.
A lot of topics are still a bit of a touchy subject in Korean culture, such as conversations around the LGBTQ+ community.
However, as the shows on this list of the best girl-love K-dramas, progress is coming to push these to the mainstream.
This article delves into the irresistible appeal of Korean girl love TV shows, exploring their captivating narratives and empowering female leads.
Schoolgirl Detectives, jTBC (2014 – 2015)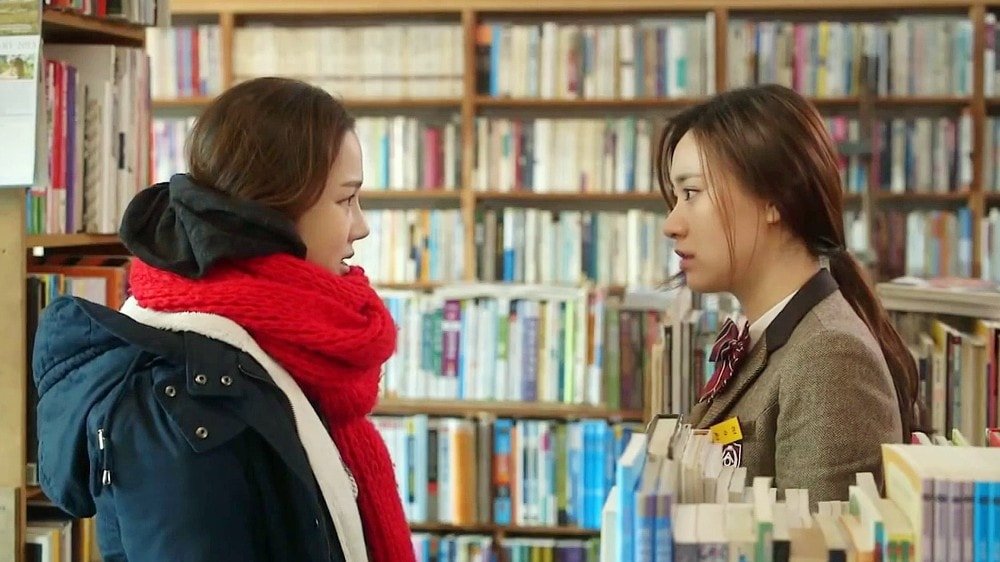 The first series on the list, Schoolgirl Detectives, is based on the novel of the same name by Park Haik and is notable for being the first South Korean series to air a kiss between two women!
The show follows the thrilling adventures of five high school students who form their own detective club: Chaeyool, Sungyoon, Hajae, Yehee, and their leader Mido.
Together, they solve mysteries in their school involving many sensitive topics like bullying and even abortion.
Balancing their studies and detective work, the girls learn valuable lessons about friendship, perseverance, and the power of teamwork.
Together, they strive to bring justice to their school and make it a safer place for all.
Lily Fever (2015)
Next up is a drama miniseries entitled Lily Fever, which has just nine episodes and can be accessed on YouTube with English subtitles.
The show explores the budding relationship between Jang Serang and Kim Kyungju, who meet by chance through a common friend.
When Kyungju goes to this friend's house in search of a lost item, she's made aware of their houseguest, Serang.
From there, their relationship takes a surprising turn, blurring the lines between friendship and something more.
Lily Fever explores the complexities of love and self-discovery, challenging societal norms and reminding viewers that unexpected connections can lead to beautiful transformations.
Boss in Love, Strongberry (2018)
If you're interested in watching a short, slice-of-life kind of story, then Boss in Love will be right up your alley.
It's really more a short film than a TV series as it's only about 16 minutes long, but it definitely still deserves its spot on this list if only for how cute it is.
The story revolves around Seyoung, a hardworking woman who often stays alone in the office and makes a habit of working overtime.
However, one day her partner Hyemi pays her a visit and they go on a date at the company. This is disrupted when the new employee, Jooah returns.
Am I The Only One With Butterflies?, Neez (2018)
We've got another miniseries on the list with Am I The Only One With Butterflies, a short and sweet web series that is free to watch on Neez' channel on YouTube.
It currently has just two seasons and a total of 7 episodes that are all under 10 minutes long, so it's definitely an easy binge!
Like Boss in Love, Am I The Only One With Butterflies is an office drama but this time, the employee harbors feelings for her manager.
The synopsis is told from the perspective of the employee, who talks about meeting her on the first day of work and wonders to herself if this will just be a case of unrequited love.
Romantic Witch's Starlight Sonata (2019)
The web miniseries format seems to be quite popular with this genre, as the 2019 show Romantic Witch's Starlight Sonata follows this format as well, with just two episodes totaling just roughly 10 minutes!
The series tells the story of Jeongyoon and Yejin — one of whom is a shy and timid witch who finds herself pining over her coworker who has quite the opposite personality.
With a mix of that "love spell" plotline, we all know and love, Romantic Witch's Starlight Sonata tells a short and sweet story that will surely leave viewers wanting for a full series!
Hello Dracula, JTBC (2020)
While Hello Dracula is also a miniseries in its own right, it's really two episodes that have been combined into a single program of about 70 minutes long — so something easy to watch in just one sitting!
It was part of JTBC's Drama Festa and aired in 2020.
Throughout the single installment, viewers meet 3 women and witness their personal stories unfold.
One of these women is An-na, an elementary school teacher nursing a broken heart after separating from her girlfriend of 8 years.
She suffers from depression but has been hiding her emotions from her mother after coming out to her as a lesbian.
My Dear Friend (2019)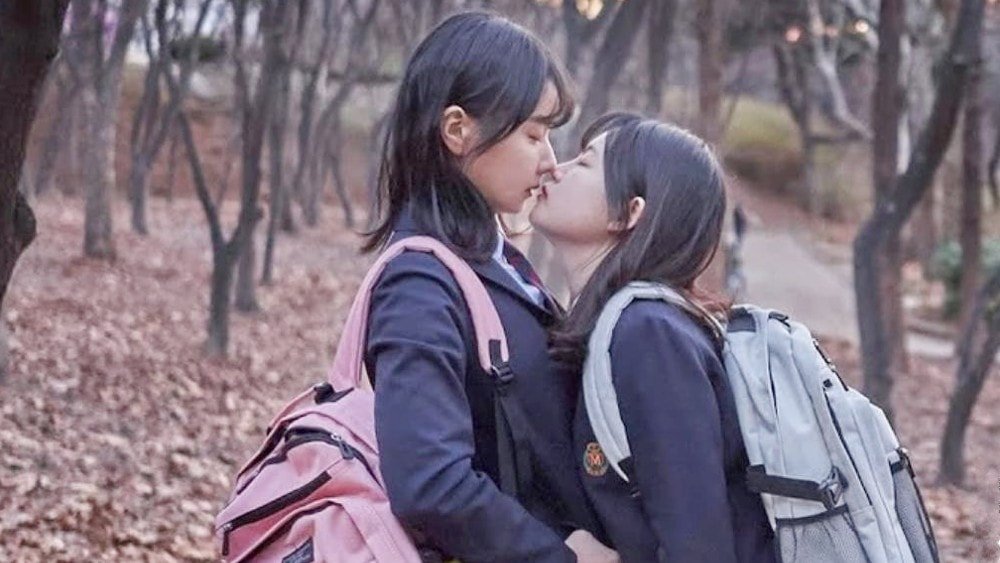 Unrequited love is always painful to experience and difficult to get over, and even more so when it's between friends.
My Dear Friend is another web miniseries that explores such a story throughout its four episodes, while also diving into themes like consent, the boundaries in friendship, and dependence.
Yoohyun and Heeju are best friends, but the lines are blurred when one of them begins to fall in love and Heeju confesses her feelings.
After initially rejecting her, Yoohyun eventually begins a romantic relationship with her despite her uncertainty, which only ends up hurting them in the end. Is there a happy ending for them?
Family Plan (2016)
Family Plan is probably better categorized as a short film or miniseries, seeing as it's just one installment of under 30 minutes (available to watch on YouTube)!
Ite follows the story of Jungmin and Yoonsung, two high school friends as it unfolds across two timelines.
The first is the past, where they fell in love as young high schoolers and came up with the whimsical idea to have a child together that resembles them both.
The second timeline is the present, where one of them is about to get married and is more determined than ever to carry out the "family plan" from their youth.
Out of Breath (2019)
The web miniseries Out of Breath, which premiered in 2019, is one of those well-told stories that really only needs a few episodes to truly bring a tale to life – and in this case, it only needed 3.
The lead character Haeun is nursing a broken heart after her girlfriend leaves her for being too afraid to reveal that she's gay.
After encouragement from her best friend prompts her to try online dating, she meets Minseo, a proud lesbian who has just returned from Australia.
Minseo slowly draws Haeun out of her timid shell and helps her learn how to love herself and be proud of who she is.
Afraid Of (2019)
Afraid Of continues in the same theme as Out of Breath, as (as the title may hint at) the central theme is accepting one's true self and both facing and overcoming the fear that comes with accepting your own sexuality.
Viewers will first meet Hyunah, a university student who has yet to come out as lesbian – both to those around her and even to herself.
One day, a cute girl from her class that Hyunah has been harboring a crush on gives her her phone number.
This event sets off Hyunah's journey of self-discovery into her feelings and sexuality.
Happy Ending (2016)
The next series on the list takes a bit of a different turn than most of the others!
Happy Ending follows an anthology format throughout its three episodes; while the stories are not connected to each other, they are connected in theme: the happy ending promised in the series title is evident in the characters' longing for it.
It's in the second episode of Happy Ending where viewers meet Heehyun and Eunjin, a pair of best friends where the latter struggles to come to terms with her feelings for the former.
≥75℃ (2019)
≥75℃ (read as More Than or Equal to 75 Celsius) is five episodes (totaling around just half an hour) of pure fluff in a really chill, ambient setting and pace.
Although it does sometimes read as a queer story wrapped in a smart advertisement for a tea company, it's still a cute and somewhat non-traditional take on the "enemies to lovers" trope.
Set in the Winter Course Competition of the Altdif company, renowned Tea Master Hong has taken home the grand prize.
However, her accolade is questioned by Songjoo, the head of marketing.
Watch ≥75℃ to witness how a small disagreement leads to casual flirting over the perfect tea.
Really Lily? (2019)
To close off the list of best Korean girl love dramas, Really Lily? is simply a six-minute installment of fluff and over-the-top ridiculousness, but it's also a witty and intelligent response to the conservative culture and stigma around sexuality in Korea.
The short clip features two women in a simple restaurant, just enjoying their meal and each other's company.
Their peace is disrupted by two men who make rude comments about their relationship – but soon come to regret it as the women fight back in the most hilarious way!