A lot of people think of summer vacation as a time to just coast and take a break from all the learning and strict discipline we experience within the confines of a school. It's a time to travel with family, hang out with friends almost every day, or maybe even just be a couch potato and watch all your favorite programs.
However, summer vacation doesn't have to mean that all the learning stops. This could be a chance to learn a new hobby, maybe, or just learn new things about a favorite topic or a hobby you already have.
For a lot of kids, that's what summer camp is for.
Summer camp is still a great learning opportunity for kids, but in an environment that's a lot more fun than what they're used to. I mean, even as adults, don't we still enjoy learning about things we enjoy in an entertaining way?
Summer camp also helps kids to develop life skills they wouldn't necessarily pick up in a classroom like social responsibility, independence, self-confidence, personal growth – not to mention all the friends and memories they'll be making along the way. Heck, even the teenage camp counselors could learn a thing or two along the way.
In this list, we're going over the best TV shows about summer camp!
These shows will get you to wax nostalgic about your own days at summer camp, or they might even convince you to bring your kids to camp (or, in some shows, keep them away from it). Enjoy!
Best Live-Action Summer Camp TV Shows
Dead of Summer, Freeform (2016)
We're starting off with Freeform's Dead of Summer, where the supernatural mixes with real life.
The series focuses on the camp counselors at Camp Stillwater, an idyllic Midwestern summer camp, as they embark on what was meant to be a fun adventure in the summer of 1989.
In a brand new, sun-drenched environment, it was supposed to be a summer of fun and first love, but things take a dark turn when the camp's mythological history is awakened and begins to terrorize the campers and counselors.
The A List, BBC iPlayer/Netflix (2018 – present)
When you leave a group of teens on a beautiful and scenic island, there's bound to be some drama – and some trouble.
In The A List, Peregrine Island is home to a camp where Mia is fully expecting to sit on top of the social chain. However, latecomer Amber walks onto camp like she owns the place – despite being the new girl. This sparks a rivalry between the two girls, with Mia suspecting that Amber is much more sinister than she lets on.
What secrets is Amber hiding?
Wet Hot American Summer: First Day of Camp, Netflix (2015)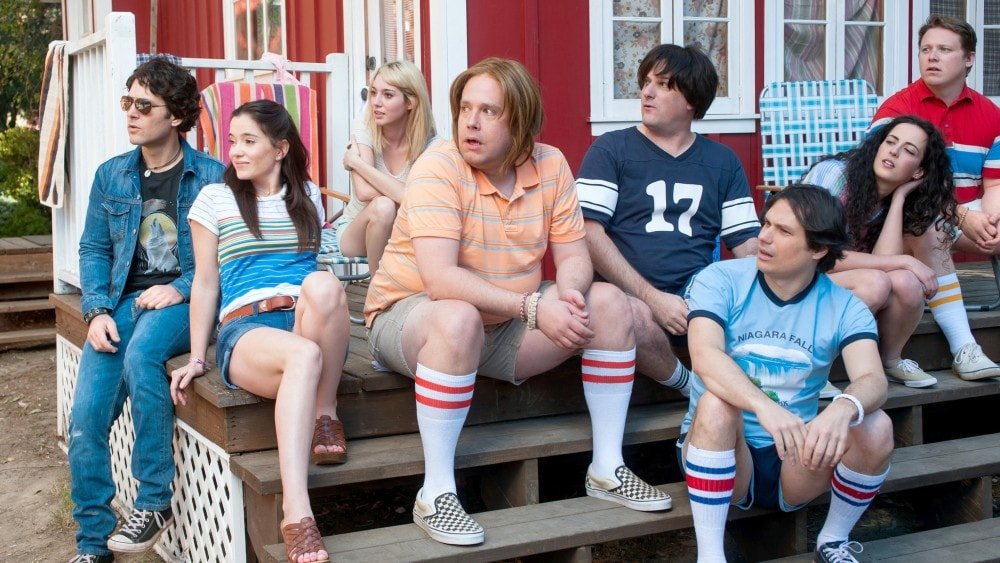 First Day of Camp is the second installment in the hilarious Wet Hot American Summer franchise, following the classic 2001 film.
Despite the 14-year gap in production, the cast of the original movie returned for this series that actually served as a prequel to the events in the movie – thus portraying even younger versions of their original characters!
Set in 1981, First Day of Camp tells the story of exactly that: how the counselors and the campers spent their very first day at Camp Firewood that summer.
Wet Hot American Summer: Ten Years Later, Netflix (2017)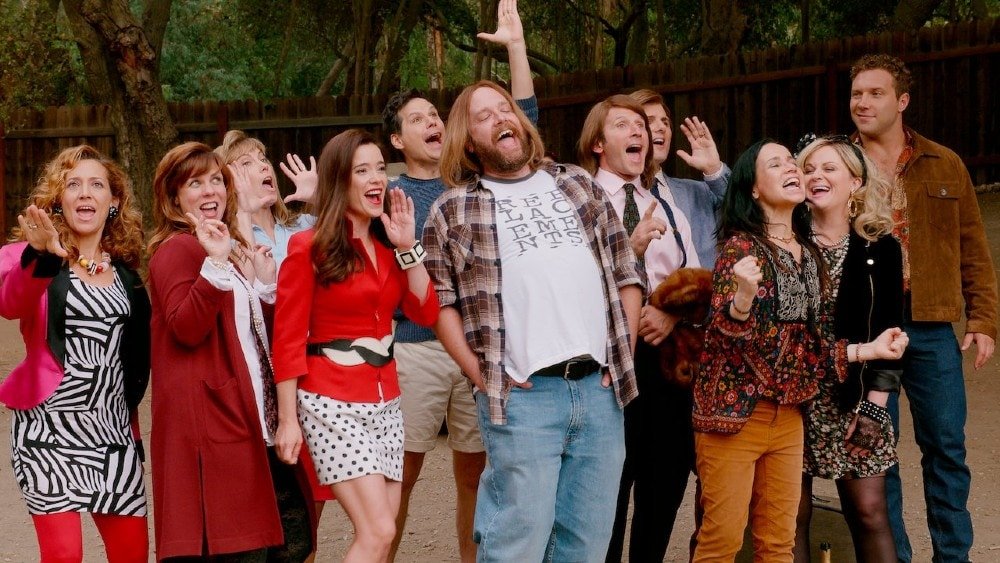 The satirical comedy continues with the abovementioned franchise's third installment: Ten Years Later.
It's now 1991 and the characters we've all come to know and love have returned yet again ten years after their last day at Camp Firewood. They're heading back to Maine for their reunion and once there, it's almost like nothing has changed (except they're now in peak 90s fashion, of course!).
Lovers' flames are relit and old rivalries resurface, but they all come together to save their precious camp in the end.
American Horror Story: 1984, FX (2019)
Horror fans all know and love Ryan Murphy's American Horror Story franchise, a horror anthology series that takes on a new supernatural theme with every season.
For its ninth season, AHS: 1984 takes its fans back to that titular year, to a summer camp in rural California called Camp Redwood.
The camp has just reopened after the brutal killings that occurred there more than a decade prior but soon, news breaks that a deranged killer is on the loose and heading for the camp.
Salute Your Shorts, Nickelodeon (1991 – 1992)
We're straying away from the dark and disturbing with a Nickelodeon sitcom that aired in the early 1990s: Salute Your Shorts.
The title, strange as it sounds, is based on a pretty common summer camp prank: a male camper's boxer shorts are stolen and strung up on the flagpole for the entire camp to see – and salute to, of course.
Salute Your Shorts is a lighthearted series about the teenage campers and their counselors at Camp Anawanna, centering on all the shenanigans that they get up to.
Camp, NBC (2013)
The ideal summer camp is one that's miles from civilization and Little Otter Family Camp, the main setting for NBC's dramedy Camp, is just that.
Although we see several storylines of campers and counselors (mostly on the relationships they form with each other), Camp tells the story from the perspective of the camp owner, Mack Granger.
Recently divorced and having to run things on her own, she seeks help from unexpected places in order to keep the camp afloat.
Beaver Falls, E4 (2011 – 2012)
A-Rab, Barry, and Flynn are best friends who just graduated from Oxford Brookes University, and they're ready for one last hurrah before entering the 'real world'.
With visions of a carefree summer with sun, booze, and women, they secure jobs at an elite American summer camp for the kids of California's rich and famous.
Their dreams are dashed, however, when they're assigned to look over the camp's group of misfits. Still, they manage to make the most of the relationships they form – despite Flynn hiding a sad secret from his buddies.
Camp Runamuck, NBC (1965 – 1966)
That's right, summer camps (and shows about them) go all the way back to the 1960s!
NBC's single-season show on the theme is set in the titular Camp Runamuck and with a name like that, you know that things on camp are destined to run amok.
Apart from the usual shenanigans of summer camp – small accidents, pranks, and the occasional bout of food poisoning – part of the stories in Camp Runamuck also centered on the rivalry that this boys' camp had with their female counterpart across the lake: Camp Divine.
Huge, ABC Family (2010)
Based on Sasha Paley's young adult novel of the same name, the title Huge probably already gives you an idea of what kind of camp we're talking about here. Camp Victory is focused on helping their teenage campers lose weight – but in a healthy and supportive way.
The series revolves primarily around Will Rader, a sardonic young woman who would rather embrace her extra weight than be at camp.
Along the way, however, she finds a support system in her fellow campers as they learn about each other and themselves.
Bunk'd, Disney Channel (2015 – present)
The series starts off with the Ross children Emma, Ravi, and Zuri (who fans of fellow Disney series Jessie may recognize) leaving New York City to head to Camp Kikiwaka in Maine, where their parents met for the first time.
They start as campers and counselors but aren't happy with the camp's reputation for violating health and safety regulations.
By the third season, they're in charge and determined to make the camp miles better than it was when they first got there.
Slasher Season 2: Guilty Party, Netflix (2017)
Slasher is a horror anthology series where each season centers on uncovering the identity and motive of a mysterious killer.
In season two, titled Guilty Party, a group of former summer camp counselors return to Camp Motega – now the home of an intentional community – in an attempt to cover up evidence of their dark history.
The story unfolds over two timelines: the present where they are being picked off one by one, and five years ago covering the events leading up to the murder of their fellow counselor, Talvinder.
High School Musical: The Musical: The Series Season 3, Disney+ (2022)
With a name like High School Musical: The Musical: The Series you'd expect that this show has something to do with the famous High School Musical movies. And you're right, it definitely does.
The show follows Miss Jenn, a former background cast member of the HSM movies, who starts working as the new drama teacher in East High School, the school where the HSM movies were filmed, and decides to stage a performance of High School Musical: The Musical.
And over the course of the seasons, we see the theater students learn to not only be better performers but also navigate relationships with other kids and the challenges any typical high school student faces during their time as high-schoolers.
How does this relate to summer camp you ask?
Well, season 3 of High School Musical: The Musical: The Series sees the students attending Camp Shallow Lake, a summer theater camp in California.
Best Animated TV Shows About Summer Camp
Jurassic World Camp Cretaceous, Netflix (2020)
The Jurassic Park saga continues three decades after its inception with this animated series from Netflix.
A different kind of summer camp, Camp Cretaceous is an adventure camp where dinosaur enthusiasts can learn more about them and even have first-hand experiences.
Darius Bowman is one of those lucky teenagers given the opportunity to travel to the camp on Isla Nublar, where he meets a few other dino fans. When the dinosaurs break out of their habitat, they must pool together their knowledge in order to survive.
Camp Lakebottom, Teletoon (2013 – 2017)
If you're going to mistakenly turn up at the wrong camp, Camp Lakebottom might just be the best place to do it.
In Teletoon's animated series Camp Lakebottom, 12-year olds McGee, Gretchen, and Squirt are all set for a summer of fun at Camp Sunny Smiles. However, they accidentally end up across the lake at the rundown Camp Lakebottom – the luckiest mistake of their lives!
Turns out Camp Lakebottom is run by the best group of monster counselors out there, and there's never a shortage of pranks and adventures.
Camp Lazlo, Cartoon Network (2005 – 2008)
Anthropomorphic animals as campmates? Yes, please! Cartoon Network's Camp Lazlo brings a sense of comfort in the impossible – mismatched color schemes and a trio of main characters featuring the eponymous Lazlo, a spider monkey, and his friends Raj the Indian elephant and Clam the albino pygmy rhinoceros!
At Camp Kidney, they're always up to trouble and are often joined by Edward the platypus, Samson the klutzy guinea pig, and dung beetles Chip and Skip.
Their main adversary? Scoutmaster (and moose) Lupus and his assistant, Slinkman the banana slug.
Summer Camp Island, Cartoon Network/HBO Max (2018 – present)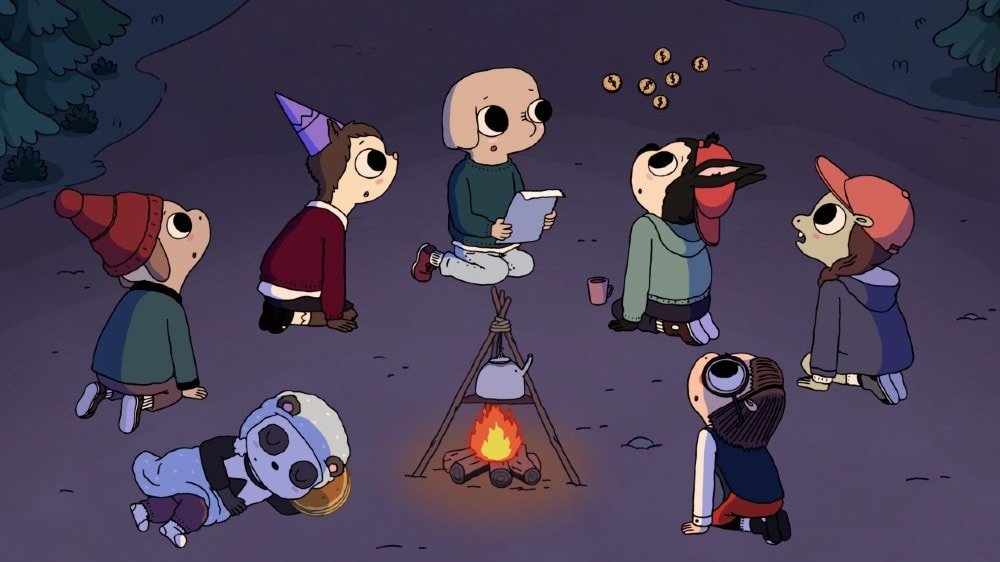 Summer Camp Island is yet another series set in a universe with anthropomorphic animals, and we love to see it.
Oscar Peltzer is an elephant and his best friend Hedgehog is, well, a hedgehog. The pair are dropped off at a magical summer camp where they explore a slew of supernatural elements such as unicorns, witches, yetis, monsters, and even other dimensions!
Despite having very different personalities, the two are inseparable and will do whatever it takes to weather the weird and mysterious camp together.
Camp Candy, NBC/syndication (1989 – 1992)
Nah, Camp Candy isn't a cartoon about a campy made entirely out of candy, as much fun as that sounds!
Instead, it's named after John Candy, the leader of the said summer camp for kids (and real-life comedian who voices the character!).
Navigating the numerous adversaries that sought to take down Camp Candy, John set out to teach his campers necessary outdoor skills in each episode, accompanied by a narrated story aimed at imparting wisdom and life skills along the way.
Camp WWE, WWE Network (2016 – present)
The last animated show on our list is catered towards an adult audience if you couldn't gauge that from the title alone. Hey, even wrestlers and wrestling fans like a little cartoon in their life sometimes, too!
Your favorite WWE superstars are reimagined as kids attending a WWE summer camp run by Vince McMahon himself. Some WWE alumni have even joined the team as camp counselors – voiced by their real-life counterparts!
Camp WWE certainly injects a little lighthearted fun into what is usually considered a tough industry.
Best Reality Shows About Summer Camp
Summer Camp, USA Network (2013)
The first entry among the summer camp-themed reality TV shows is USA Network's first-ever reality competition series aptly titled Summer Camp.
Sixteen vastly different contestants ages 23 to 41 from all over the US living in close quarters and competing in a slew of challenges inspired by classic camp games all to win the grand prize of 250 thousand dollars?
Could there be a better reality show than that?
Camp Getaway, BravoTV (2020)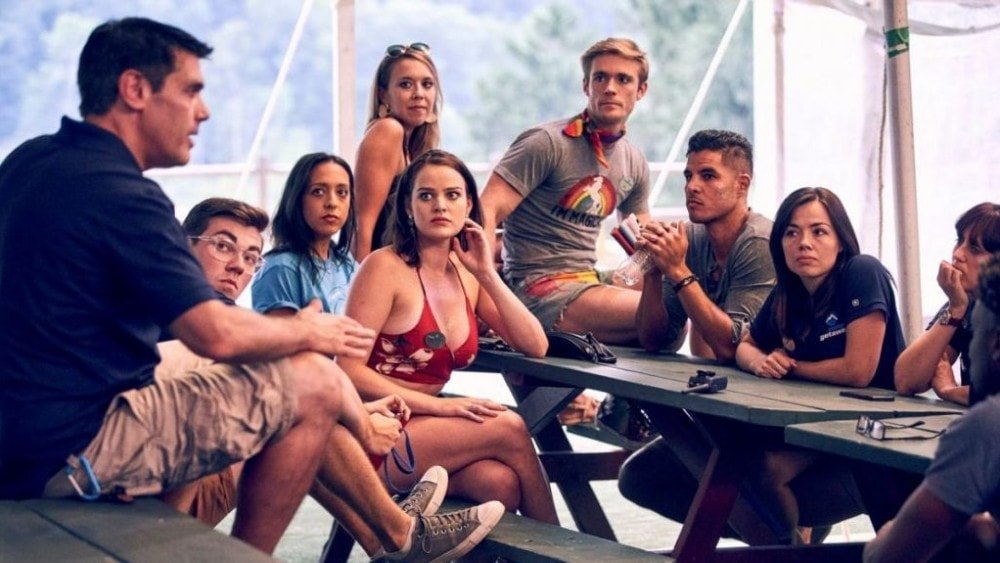 As an adult, if you could get away from your life for a bit to go back to summer camp, would you do it? Wrapping up this list is a reality show with this concept: a 300-acre camp for adults called Camp Getaway.
The show follows its campers and counselors as they navigate this playground, far away from the stress of their everyday life.
With events like Labor Day, LGBTQ Weekend, and Singles Weekend, the Camp Getaway counselors must just find that adults are more troublesome and dramatic than teenagers!