Australia, or "the land down under" as some people like to call it is a small but mighty continent that has proven itself to be an entertainment powerhouse.
Whether it is lending us their phenomenally talented actors like Hugh Jackman and Nicole Kidman, or directors such as Baz Luhrmann known for The Great Gatsby and Romeo + Juliet – the talent pool there is deep.
With so much going on, the TV shows being produced in Australia rank among some of the best, garnering international acclaim and cult status – who hasn't seen an episode or two of Neighbours?
Of course, the merit of a good storyteller is how well they can pull off a mystery, and again Australia does not disappoint.
With a wealth of history and true crime capers to pull from, it seems there is an endless amount of content being produced about it.
With that said, let's take a deep dive into the best Australian detective series, crime dramas, and police shows.
Miss Fisher's Murder Mysteries, ABC (2012 – 2015)
In the 1920s, a time of opulence and intrigue, we are introduced to tenacious private Detective Phyrne Fisher.
This lady sleuth expertly navigates the seedy underbelly of the Australian crime scene, armed with her pearl-handled pistol and razor-sharp intellect.
From the mind of author Kerry Greenwood, this Australian series is a glamorous look at the life of our protagonist.
Follow Phyrne as she solves weekly capers and crimes, while also searching for her sister's killer.
As children, they attended a circus show when her younger sister Janey was kidnapped and killed. Now she is haunted and motivated by her guilt to bring those criminals to justice.
Ms Fisher's Modern Murder Mysteries, Acorn TV (2019 – 2021)
Jumping a few decades into the future, we are introduced to Peregrine Fisher – niece of the famous private detective Phyrne Fisher herself.
Though she never met her – due to being the daughter of a long-lost half-sister (oh the intrigue!) – she inherits the fortune of her fabulously wealthy aunt after her mysterious disappearance.
Inspired by the life of her remarkable relative, Peregrine becomes determined to earn her own stripes as a private detective in the 1960s.
She joins The Adventuresses' Club, her aunt's alma mater, and proves that there is no mystery a Phyrne woman can't solve.
Slightly more reckless than her witty aunt, Peregrine is the modern detective with a spirited side that embodies the feminist rise of the 1960s.
My Life Is Murder, Network 10 (2019 – present)
Actress Lucy Lawless needs no introduction since her iconic run as Xena Warrior Princess cemented her television legacy in the 90s.
However, it is wonderful to see her back on the screen and this time she is a private detective, Alexa Crowe.
This comedy-drama takes a fearless, blunt, and witty look at the life of a private investigator.
After leaving the police force following a tragic loss, our protagonist withdraws from the life she once knew, but she can't withdraw from a good mystery!
She relents and returns as a consultant to Detective Inspector Kieran Hussey.
Alexa fearlessly faces down the most bizarre crimes, while trying to keep her side hustle as bread baker alive.
Harrow, ABC (2018 – 2021)
Meet Dr. Daniel Harrow, a brilliant forensic pathologist in Queensland, Australia, with a tenuous grasp on the rules of his job.
Not the biggest fan of authority, Daniel often skirts the rules to solve the crimes he comes across.
Driven by his deep empathy for the dead, he is determined to help these victims find justice in the afterlife.
His methods may be unorthodox but his heart is in the right place. Although, he isn't above hurting someone to get evidence – such as injuring a hand to get x-rays for proof.
However, when secrets from his past start surfacing, Daniel is faced with a threat to both his career and family.
How far will our rule-bending hero go to keep the peace and find the truth?
Top of the Lake: China Girl, Sundance TV (2013 – 2017)
Following the harrowing events she went through in New Zealand, Detective Robin Griffin moves to Sydney Australia where she is drawn into a fascinating murder case following the discovery of an Asian girl's body on Bondi Beach.
The intrigue ramps up as our detective soon discovers the victim did not die alone, and soon she is once again drawn into a dark and twisted tale.
The show does not shy away from uncomfortable topics, especially as our detective specializes in crimes against children.
Hard to watch, compelling, and cast with top-notch talents like Elisabeth Moss and Gwendoline Christie, the show is a must-see for crime fans.
It follows as a sequel to the original Top of The Lake, a detective series set in New Zealand, which is an equally compelling story.
Troppo, Amazon Freevee (2022)
In the tropical heat of Australia, police officer Ted Conkaffey finds his life and career interrupted when he is falsely accused of a horrific crime.
He heads to Far North Queensland to escape everything, but he can't escape the detective life when he meets an eccentric private investigator, Amanda Pharrell – who harbors dark secrets of her own.
Soon the two are on the trail of a missing woman, tech pioneer Park Jong Min.
As the case heats up, so does the climate and in a brutal Australian summer, our wide-brim hat-wearing hero and his sassy determined partner fall deep into the intrigue.
Expect Australian slang, crocodile sightings, and a set oozing with tropical tones and molasses-like humidity, as thick as the mystery presented.
Mystery Road, Australian Broadcasting Corporation (2018 – present)
As a spin-off to the films Mystery Road and Goldstone, the show follows Detective Jay Swan as he traverses the tough terrain of the outback on the trail of two missing farmhands, a football hero, and a backpacker.
In season 1, as he teams up with a local police sergeant, the investigation takes many unexpected turns that threaten to unravel the thin fabric keeping the facade of the small town community they are in together.
Mystery Road: Origin, Australian Broadcasting Corporation (2022 – present)
We once again join Detective Jay Swan on a quest to solve a crime.
Leaping into the past, this prequel series is set in 1999, as he takes up his station as a young new police officer.
However, he did not expect to find his estranged father Jack in his new town, nor did he expect to meet Mary, a woman destined to change his life.
What starts with a routine investigation into a series of robberies from a mysterious gang, quickly turns into a much more compelling mystery that tests the mettle of our young protagonist.
The prequel series garnered positive reviews including a coveted 5 stars from The Guardian.
The Doctor Blake Mysteries, ABC (2013 – 2017)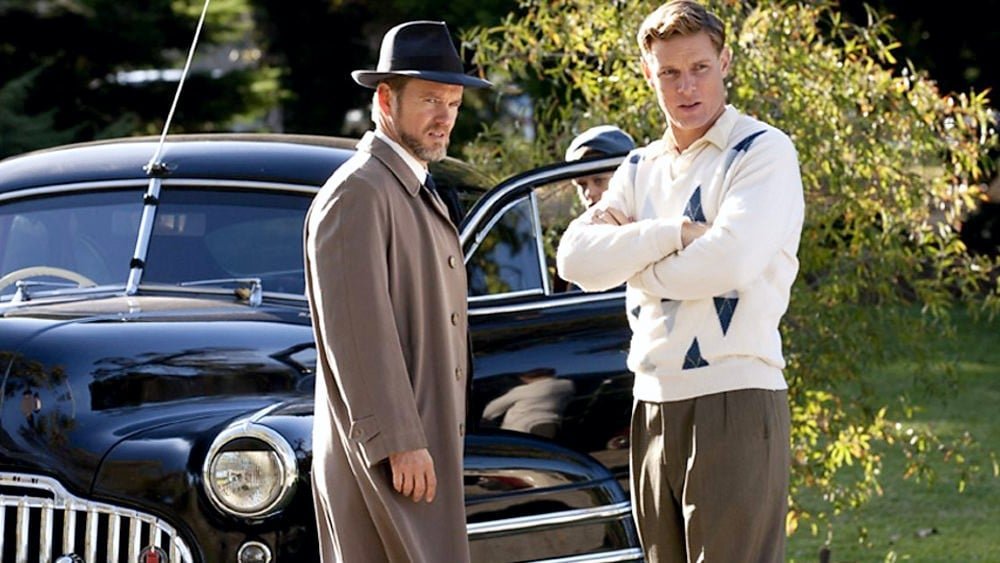 Dr. Lucian Blake returns home from World War II, to his beloved Australia.
After decades away to study abroad, he inherits his father's medical practice and decides to try and escape the haunting memories of war with a more peaceful life.
The man has many secrets of his own, and tragedies in his past, such as his beloved Chinese wife and child that he lost sight of during the fall of Singapore.
However, the quiet life is easier said than done when he is quickly recruited as the local police surgeon.
His telltale wry but personable nature makes him instantly popular, though he does step on a few toes with his unconventional manner of doing things – especially as he is very much ahead of the technology in forensics sciences in a smaller community like this.
The show has a wonderful pace with beloved characters such as Jean Beazley, Lucien's headstrong receptionist who is not afraid to call him on his nonsense when appropriate.
Blue Heelers, Seven Network (1994 – 2006)
With an incredible 12 years on screen, Blue Heelers is a beloved Australian police drama set in the fictional town of Mount Thomas in Victoria.
Not only does the show have an impressive catalog, it is also highly rated and is one of the most awarded Australian TV programs.
Fun side note, it also featured a young Hugh Jackman in his pre-Wolverine days in an episode! You will have to watch to see if you recognize him.
The show focuses on the day-to-day life of a group of police officers, with each episode telling a story from the perspective of the police officers aka" heelers".
The crimes covered in the show range from something as dramatic as a homicide to a mundane fence dispute between neighbors.
Although it is not just a crime of the week episode format, the show also delves into the personal lives of the Blue Heelers.
Janet King, ABC Television (2014 – 2017)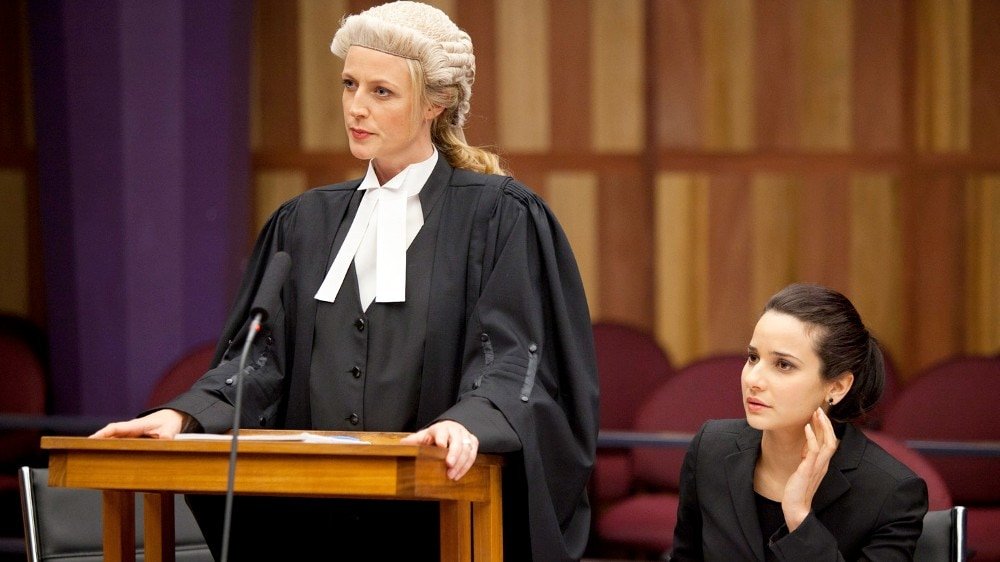 Following the success of Crownies – an Australian legal drama – Janet King follows our titular Senior Crown Prosecutor after she returns from maternity leave.
Soon she is tasked with confronting a high-profile murderer while being drawn into a series of events that could affect the judicial system forever.
As a fan favorite from the original show, Janet King was the obvious pick for a continuation of the universe that Crownies created.
As she navigates a Department of Public Prosecutions that has changed in her absence, her peers and authority figures are up to shady business that she does not condone.
The show is a worthy watch, with our heroine shining brightly and carrying the plot with grace.
Winter, Seven Network (2015)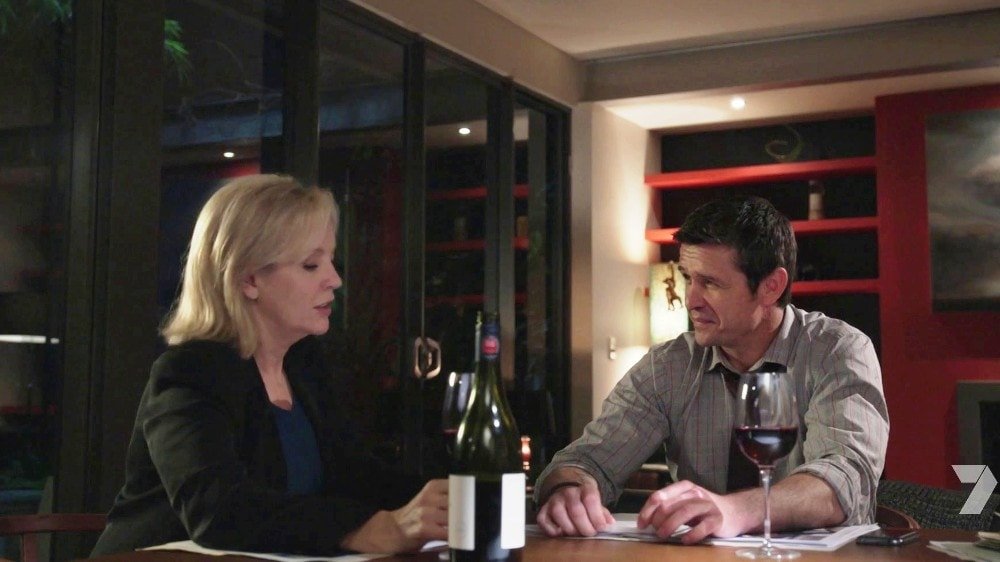 Following on from the successful telemovie The Killing Field, Winter once again brings back Sydney homicide detective Eve Winter to solve a high-profile case.
The six-part limited series focuses on the murder of a 23-year-old young mother.
As the plot of the show unfurls, Eve is slowly drawn into a series of twists that sees her torn between duty and loyalty.
As she navigates the politics within the department and tries to keep a key witness safe, she and her old partner Lachlan McKenzie are determined to bring the killer to justice.
Darby and Joan, Acorn TV (2022)
Is there anything better than a road trip?
Scenic vistas, long stretches with your favorite songs, and a murder to solve. At least if you are retired English nurse Joan Kirkhope who sets out to find out what happened to her late husband.
Along the way, she literally collides with Jack Darby and his beloved dog Diesel, who she ropes into her investigation – and luckily for her, he is a retired police officer.
Using her medical knowledge from her nursing career and his sharp sleuthing skills, the two traverse the outback of Northern Australia in search of a killer.
The show beautifully combines drama, comedy, and a little thriller to create a wholesome and undeniably addictive show that demands a binge-watch.
Jack Irish, ABC Television (2016 – 2021)
Based on the novels by author Peter Temple, the show follows criminal lawyer Jack Irish who pivots his career to a private investigator and debt collector in Melbourne, Australia.
Dealing with the emotional fallout of the murder of his wife at the hands of a former client, Jack falls deep into alcohol and depression but ultimately finds the will to rebuild his life.
But will the demons of his past stay down or will the haunting guilt drive him to rock bottom again?
Jack Irish is intricate with a fast pace that demands the attention of the audience. It's a blink and you'll miss it run of clues and events.
What makes Jack a likable character is the fact that he is willing to be human and ask for help from those who are smarter and stronger than him – a refreshing take on the "hero solves the crimes with his eerily accurate guesses" trope.
Deep Water, SBS (2016)
Detectives Tori Lustigman and Nick Manning are assigned an intriguing but disturbing case when a mutilated body of a young man is discovered in a Bondi Beach apartment.
The investigation takes a turn when they discover that the victim was gay and possibly linked to a litany of similar murders dating all the way back to the 1980s.
As the tension mounts and our two detectives uncover a seedy underbelly of homophobia that has gone largely unpunished, which prompts the two to open more cold cases in order to solve the riddle they've uncovered.
One body and two determined detectives ultimately bring peace and closure to the families of victims that were written off decades ago.
There are some true-crime elements to the show, as it is loosely based on a series of unsolved hate crimes against gay men in the Eastern suburbs of Sydney during the '80s and '90s.
Rush, Network 10 (2008 – 2011)
Crime shows aren't always gritty detectives in trench coats grumbling over a crime scene, and with Rush, we are shown the more action-packed side of law enforcement.
We follow the members of the Tactical Response Team or TRT (a fictionalized take on the Victoria Police Critical Incident Response Team), during their day-to-day lives responding to high-stakes crimes such as carjacking and armed robbery.
The team is specifically geared to have a tactical and technological advantage and members are selected for smarts and skills, making them an elite unit.
Each episode sees the team investigate a new crime, while we the audience learn more about their personal lives and the cost of being on the TRT.
City Homicide, Seven Network (2007 – 2011)
Step into the homicide division of the Melbourne police headquarters, as we follow a group of six detectives determined to bring killers to justice.
The core group of protagonists are all very different, with each bringing a unique skill set and point of view to the table.
For example, Jennifer brings intelligence, while Simon and Duncan bring bravery.
Whether the crimes are committed by career criminals, or a murder occurs in the heat of the moment, to these detectives a homicide is a homicide, and they stop at nothing to solve the case.
When the show ended, it proved so popular with viewers that a six-part mini-series entitled No Greater Honour was broadcast to bring closure to the story and any loose plot threads.
Young Lions, Nine Network (2002)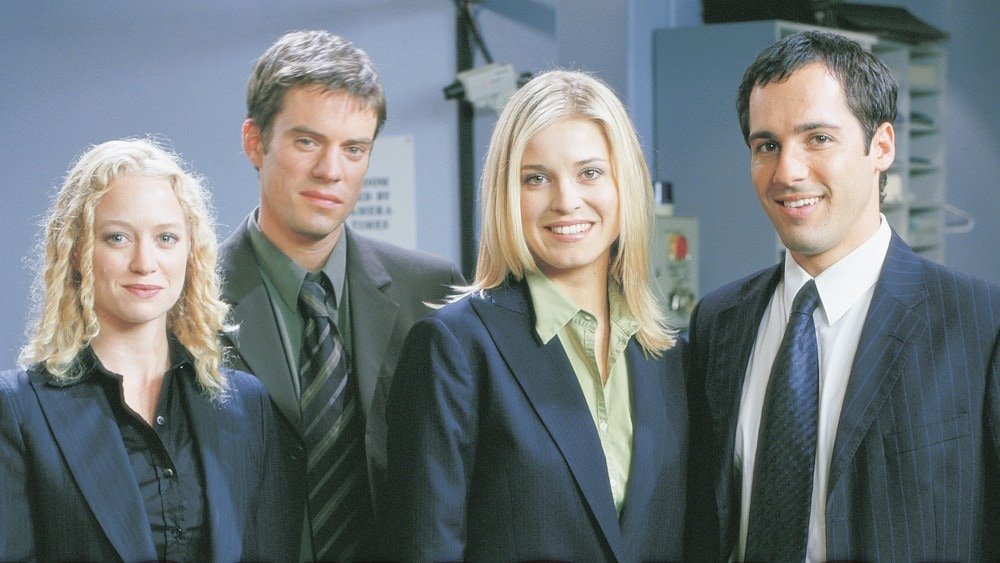 Set in the inner city of Sydney Australia, we join four new detectives, called the Young Lions, as they learn the ropes around the office and balance their personal lives.
As newcomers to the office, they are tested by the job and the challenge of coming of age amid such a demanding atmosphere.
Will they come out unscathed or will these experiences change them forever?
Though it only ran for one season, it is compelling viewing and presents us with the challenge of solving crimes far beyond your experience level.
There may not be hardened detectives with a sixth sense for shenanigans here, but Eddy, Donna, Guido, and Cameron have a lot of ambition and heart on their side.
Water Rats, Nine Network (1996 – 2001)
If your country is known for its pristine beaches and water life, it goes without saying that there would be a division that deals with crimes that occur off-shore.
Meet the Sydney Water Police, a group of seafaring crime fighters patrolling the Sydney harbor and the locales around it.
If someone decided to test the waters of criminal activity within Sydney's territorial limit, the Water Rats would find them.
Although it initially followed a weekly crime format, later seasons delve deeper into the lives of the men and women of the team.
The six-season show was a staple of Australian police procedural shows in the late 1990s, and won numerous awards, including a People's Choice Award!
Mr & Mrs Murder, Network 10 (2013)
Heading in a more comedic direction, Mr. and Mrs. Murder is a tongue-in-cheek look at the lives of Nicola and Charlie Buchanan – industrial crime scene cleaners by day and part-time sleuths wherever murder finds them.
Or rather, they find themselves embedded in crimes they simply needed to present evidence for, but got carried away with.
Charlie has a mind that retains knowledge like no other, whereas Nicola directs that knowledge through her sense of justice and empathy.
Whether discovering absurd murder weapons, convoluted revenge plots, or the entanglements of extra-marital activities, Nicola and Charlie are always a step ahead of the police.
The show is wonderfully funny and the couple brings a flirtatious warmth to the screen that endears them to the audience. A must-watch for a dose of laughter amid all the serious police dramas.
East West 101, SBS One (2007 – 2011)
Heading back to Sydney, we meet Detective Zane Malik, an ambitious and driven man with an uncanny knack for connecting with people.
However, he finds himself under pressure to prove himself as he is a Muslim man post 9/11, it is hard to be seen through an untainted lens.
As his Eastern values clash with those of his Western co-workers, and in particular his superior Ray Crowley, Zane is determined to set aside the tension and get the respect he deserves.
The show is a deep look at the bigoted ways the world still treats Muslim men and women, and how easy it is to assign a crime to someone based on their religion or ethnicity.
It is an eye-opening experience that is worth the watch if only to challenge our own biases.
Dead Lucky, SBS (2018)
In this four-part limited series, we meet Grace Gibbs, a woman on a mission to get justice for her slain fellow officer at the hands of an infamous cop killer, Corey Baxter.
Together with trainee officer Charlie Fung, she is determined to find the man that has eluded her cuffs for too long.
Although she and Charlie couldn't differ more, they are each invested for personal reasons that create an unlikely truce between them.
As the killer sows the seeds of chaos across the city of Sydney, our intrepid pair are on his trail.
The show has a mind-bending concept as we are introduced to a variety of characters such as the share-house full of international students, some not-so-savory shop owners, and a mysterious grieving widow.
True Colours, SBS (2022)
Detective Toni Alma comes back to her roots as she is assigned a case in the indigenous community she left years ago.
Following a suspicious car accident in Perdar Theendar, Toni begins to unravel clues that hit a little too close to home.
She finds herself walking a tenuous line between loyalty and legality, as the evidence brings her to her own family.
Although it seems predictable from the onset, it is anything but that – instead, as the show unfolds, the audience is drawn into a complex story about murder, culture, and community.
What happens when the laws of your culture clash with those of the system?
Murder Call, Nine Network (1997 – 2000)
Inspired by the Tessa Vance novels by Jennifer Row, Murder Call sees two unconventional detectives take on a variety of bizarre homicide cases.
The show is known for being a darker and gritty take on Sydney, not shying away from the reality of murder in such a big city.
The show feels a bit like a noir throwback with a technological update, as our protagonists use a mix of intuition and police work to solve their cases.
As opposites, Tessa and Steve combine their skill sets to form a formidable team, with just a touch of humor and mystery added.
Hyde & Seek, Nine Network (2016)
After losing his best friend in a bizarre attack, Detective Gary Hyde sets out on a mission for justice.
With the help of his new partner Claire Mckenzie, the two begin to unravel a network of fraud, murder, and identity theft that goes beyond the borders of their jurisdiction.
Soon they realize that the underbelly of crime before them is much larger than the two of them, and it could threaten national security.
How far will they go catch these criminals and what are the consequences of tracking down leads that would rather stay buried at all costs?
The Strange Calls, ABC 2 (2012)
Described as Hot Fuzz meets Haven, The Strange Calls started as a short film and grew into a phenomenally funny TV Show.
The six-part series introduces us to Toby Banks, a hapless police officer serving out his ineptitude in a small town after facing disgrace in the big city.
There he meets his companion Gregor, who just so happens to also be the receiver of the titular strange calls.
As he takes on his new role as an officer on night duty he can't help being drawn into the mystery of these calls and the wacky reality of the small town he now calls home.
Without giving too much away, we will only say what the show says – "it can get pretty weird around here when the sun goes down."
Wanted, Seven Network (2016 – 2018)
At a bus stop, in the middle of the night, two women are in the wrong place at the wrong time.
As witnesses to a car crash and subsequent murder, Lola and Chelsea find themselves embroiled in a massive criminal conspiracy.
As the two women intervene, Lola accidentally sets off the gun of one of the masked attackers, killing him!
The ladies are taken hostage but manage to escape; however, their lives are in danger and they set off on a journey across Australia with only each other to rely on.
The show keeps you on the edge of your seat, rooting for the two, while casting a suspicious side-eye at every other character.
Underbelly, Nine Network (2008 – 2022)
Underbelly is a true-crime anthology series that takes a look at different real-life events in each series.
For example, season 1 draws heavily from the book Leadbelly: Inside Australia's Underworld by John Silvester and Andrew Rule, whereas the fifth season investigates the criminal underworld of Anthony "Rooster" Perish and his associates.
With so many shows often relying on hyperbole and fantastical premises, it is refreshing to find out the truth and see what the criminal world in Australia has really been up to.
The show proved to be so successful, it even spawned a series of telemovies and a video game!
Mr Inbetween, Fox Showcase (2018 – 2021)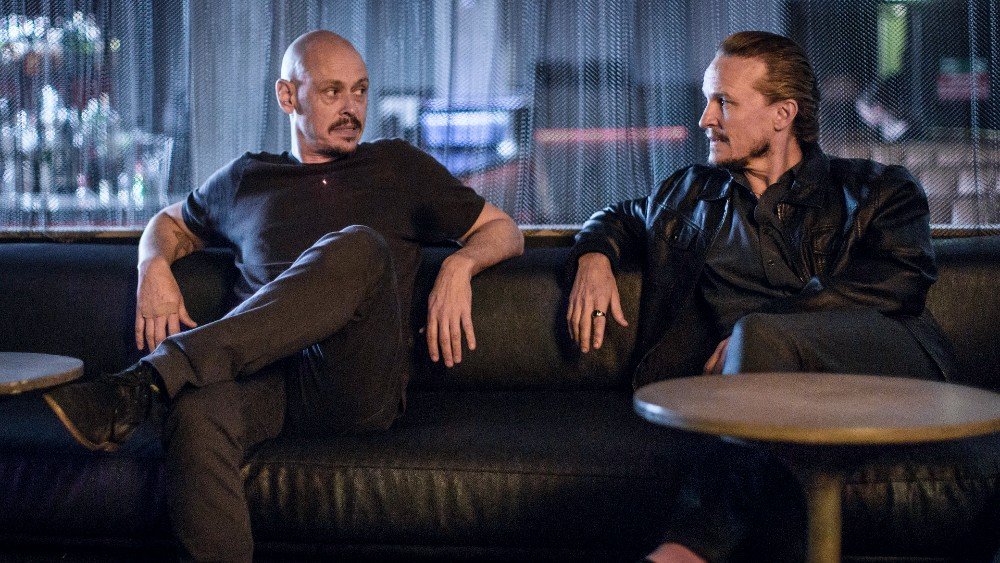 If you want a slightly more absurd take on detective shows, follow the charismatic hitman Raymond Shoesmith, as he tries to juggle being both a criminal and a supportive family man to his extended family by catching other criminals and solving crimes in a more violent fashion than traditional detectives.
All the episodes sound fun and engaging, with titles such as "Unicorns know everybody's Name" or "The Pee Pee Guy".
The show is a mixture of black comedy, crime, and drama all in one.
Despite the odd premise, Mr. Inbetween garnered wide critical acclaim throughout its entire run.