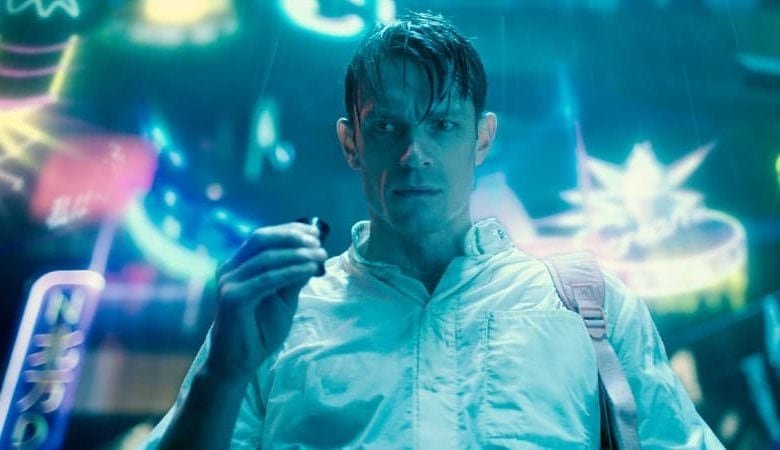 The science fiction and fantasy genres are well-loved in the TV world. Since each year more and more shows fitting this genre debut on various different networks and streaming services. And 2018 is no different. Because just in the first half of the year alone there will be multiple sci-fi TV series starting their freshman runs. So here are the new sci-fi TV shows to watch in early 2018.
Altered Carbon
We will kick things off with Altered Carbon, a new science fiction TV series from Netflix. When it comes to Netflix, they have had a pretty good track record with TV shows that include sci-fi, fantasy, supernatural or superhero elements. After all, they are the ones who brought us shows like Daredevil, Sense8 and Stranger Things. And this year Netflix is gearing up for another entry in that ever-growing list.
Altered Carbon, based on a novel by the same name, is set in the future. Where it is possible to survive the death of your physical body by downloading your consciousness and uploading it into other bodies called sleeves. And this sci-fi series follows Takeshi Kovacs. A soldier whose consciousness is uploaded into a disgraced cop's body by a millionaire, who wants to find out who killed him.
From the promo shots and the trailer that recently dropped, Altered Carbon looks like an exciting show, delving into a futuristic world where much is possible. The visuals look stunning. The story sounds interesting. And the stakes seem just high enough to keep the audience's interest in all 10 episodes. So, if you want to see if all this is true for yourself, get on Netflix on Friday, February 2, when the ten episodes of the show's first season drop.
Hard Sun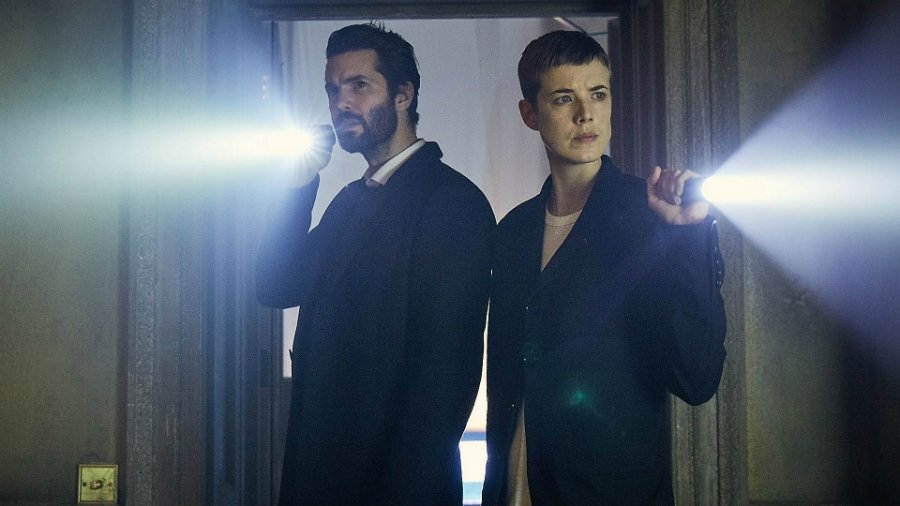 Next up, Hard Sun, a new sci-fi TV series from a collaboration between BBC One and Hulu. Although this fantasy crime drama already premiered in the UK at the start of January. To the US viewers the show will be available only in March. And since this six-episode series is an interesting take on both sci-fi and crime genres. It had to be mentioned in this list of new sci-fi TV shows to watch in the first six months of 2018.
Hard Sun introduces a pre-apocalyptic London. Where two detectives Elaine Renko and Charlie Hicks are forced to work together and investigate a death of a hacker. But this investigation turns out to be anything but routine. Because it leads to them uncovering proof that in five years Earth will be destroyed by an unknown cosmic event. And sets them off on a journey of running from those who want to keep the detective duo from revealing this secret. And the deceives trying to figure out how to live in a world that has only 5 years left to exist.
This fantasy TV series seems interesting because, despite it being a sci-fi show, it also is a crime drama, merging together these distinct types of shows seamlessly. On top of that, the male-female duo lead is a nice change from often-featured two male leads. And I always love a good British drama. Therefore, if you got as interested in this new sci-fi show as I, then tune your TV set to Hulu on Wednesday, March 7!
Krypton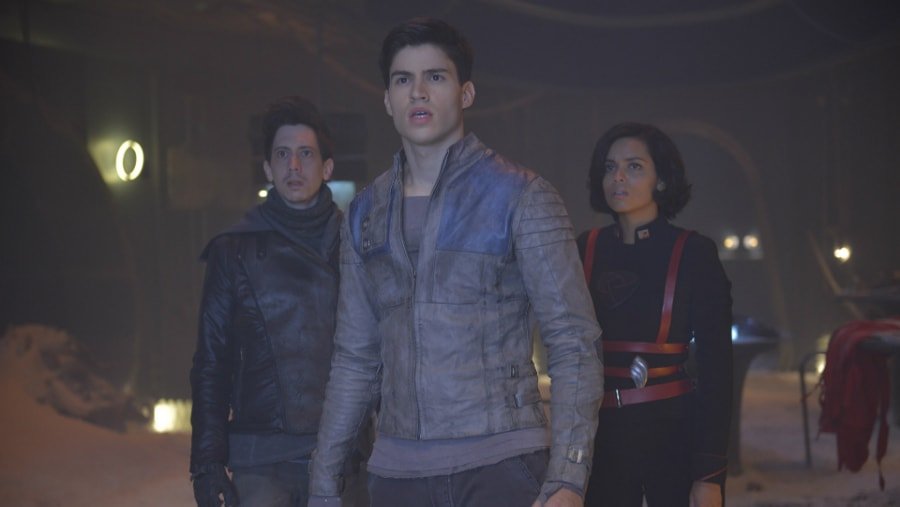 In a world where we have shows like Supergirl and movies like Man of Steel, many think that there doesn't need to be any more Superman-related properties on either the big screen or our TVs. However, SyFy proves that this notion is wrong with their upcoming sci-fi TV series Krypton.
Krypton, unlike the show's other Superman counterparts, isn't set on Earth. Rather it depicts life on the fallen planet of Krypton two generations before Superman was born and the planet went up in smoke. This new SyFy show follows Superman's grandfather Seyg-El who is in his twenties and tries to restore the House of El's good name and save Krypton from falling into chaos.
What excites me the most about Krypton is the chance to finally dive deeper into Superman and Supergirl's home planet and its culture. Because by now we know the caped heroes and their lives on Earth pretty well. But their past and planet of origin isn't something that has been played out on the screen a whole lot. So if I piqued your interest in seeing the planet that birthed the world's best-known superhero. And how life on it looked like about 200 years in the past, then watch the Krypton series premiere on Wednesday, March 21 on SyFy.
The Crossing
This spring the network that brought us fantasy TV shows like Once Upon a Time and Marvel's Agents of S.H.I.E.L.D. will unleash a brand new sci-fi TV show called The Crossing. And this one is very different from anything ABC has done, but nonetheless, have my interest peaked.
The Crossing is about Port Canaan. A small town in Washington that is suddenly flooded by refugees from 180 years in the future. With the technology available almost two centuries from now, 500 people fled the war-torn ruins of the future in search of a chance of survival. 47 made it to the past. At the forefront will be the town's sheriff Jude Miller. Emma Ren, a federal agent that is brought in to investigate this phenomenon. And Reece, a woman with enhanced abilities from the future searching for her daughter.
This series is one of the new sci-fi TV shows that not only has a very interesting, science-fiction-like concept. But it also will be an intriguing thriller that is very character, drama and conspiracy-driven. And if you liked Lost or The 4400. Then you definitely need to watch The Crossing when it airs its first episode on Monday, April 2 on ABC.
Cloak & Dagger
And last but definitely not least is Cloak and Dagger. Freeform's new fantasy TV series that they created in collaboration with Marvel. And despite the show opening in June, this show still deserves a spot among these top new sci-fi TV shows of the first half of this year. Because it, like all the rest of the contenders, looks like a unique yet thrilling addition to the sci-fi TV show lineup.
Cloak & Dagger or Marvel's Cloak and Dagger portrays a story about two teenagers of very different upbringings, Tandy Bowen and Tyrone Johnson, who discover that they have superpowers. And soon thereafter they realize that their abilities work much better in tandem than apart. While also trying to grasp the growing romantic attraction between the two of them.
When it comes to Marvel shows, they can be a hit or a miss. Of course, most of them turn out to be really good. However, then there are some that don't really resonate with audiences. Yet by the looks at the footage and pictures available of Cloak & Dagger, this show definitely seems like a hit. Especially, since it has found a home on the right network, what with having two teenagers as the leads. So if you are interested in the series that might become the next big Marvel TV show, tune into Freeform on Thursday, June 7th. When the first of the ten episodes of Cloak and Dagger airs.