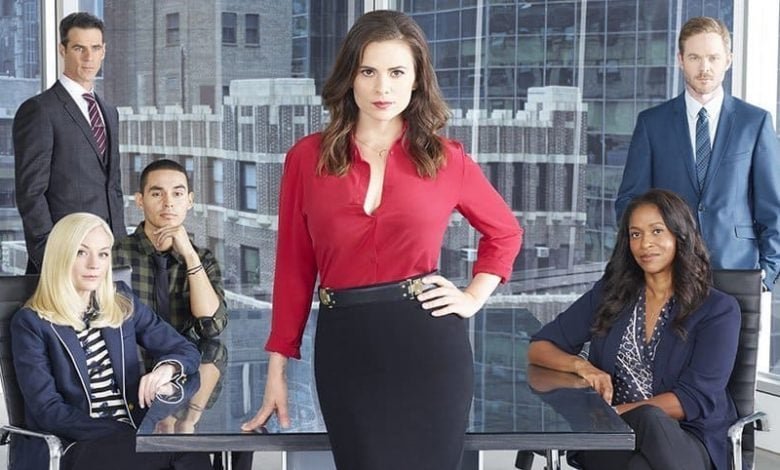 Every week I fallow along ABC's freshman show Conviction and even write reviews for it, because I love the cast and the stories that the writers of the television show are giving us, however, now it looks like we should enjoy it while it lasts, because Deadline reports, that ABC has decided against ordering more episodes for the Hayley Atwell led legal drama.
Even though we are not getting more than 13 episodes of this show, the silver lining is, that for the time being ABC hasn't made the official cancellation announcement. On top of that, ABC also didn't pull Conviction from their lineup and will allow all 13 episodes to air. And by the looks of it, the show could remain in its Monday night time slot until it ends it season 1 run after the 13th episode, although that might change down the road.
Moreover, in the initial report ABC also emphasized the fact that they are still keeping their options open with Conviction as well as the cast of the show and the lead actress. So season 2 isn't completely out of the question, yet. But, it is quite unlikely, that Hayes Morrison and the CIU will get more that 13 cases, since usually big television networks like ABC don't renew their shows, if they haven't ordered at least additional episodes to the initial thirteen. And the low ratings of the show also don't help much, since the decision weather to renew or cancel a television show is largely based on how much people watch it weekly.
Conviction fallows Hayes Morrison, a former First Daughter turned party girl, who gets a free pass out of jail by having to head the new District Attorney Office's Conviction Integrity Unit (CIU), a group that reviews convicted cases to determine if justice was really served. Every week the CIU tackles controversial and hard cases and tries to determine, if the person, that was put in prison, should be freed or should stay in prison. And, since the unit's job isn't to exonerate people, but rather to figure out if their convictions were by the book, or if somebody made a mistake along the way, the convicts, whose cases they review, don't always walk free.
The show stars Hayley Atwell as defense attorney and the head of CIU Hayes Morrison, Emily Kinney as CIU's paralegal Tess Larson, Merrin Dungey as former police detective Maxine Bohen, Bess Armstrong as Hayes's mom Harper Morrison, Eddie Cahill as District Attorney Conner Wallace, Shawn Ashmore as attorney Sam Spencer, Manny Montana as forensic technician Frankie Cruz and Daniel Franzese as Hayes's brother Jackson Morrison.