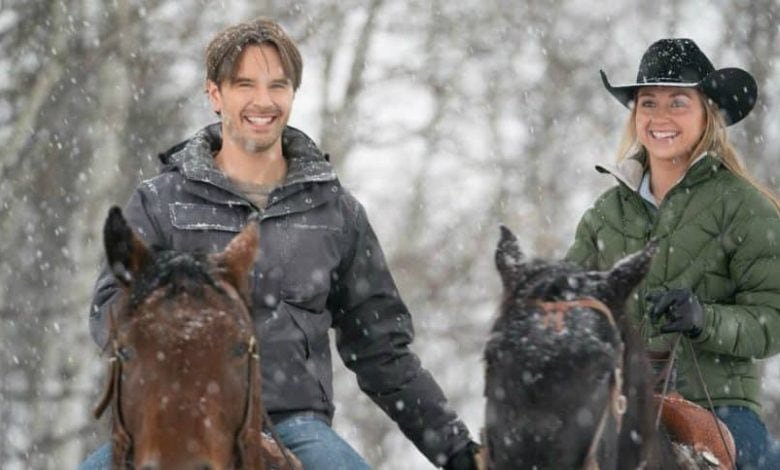 Ever since it was announced that there will, indeed, be a Heartland season 12 we have been patiently waiting for filming to begin to see pictures from the set and learn a little more about the upcoming Heartland season. And the wait is finally over because we can happily announce that Heartland season 12 filming has begun. As reported by Heartland's official Twitter account and blog:
Filming has started on Heartland season 12! Head to the blog for more details. #iloveheartland https://t.co/t4wj30C9Op pic.twitter.com/ue3rQJPcTZ

— Heartland (@HeartlandOnCBC) May 31, 2018
What does it mean for us, the show's fans? Well, since the filming of Heartland season 12 is underway, we are not only one step closer to actually seeing the new season on our TV screens. But we can also look forward to production tweets, pictures and new tidbits about the twelfth season of Heartland. Because every year the Blog Whisperer does an amazing job at both writing a Heartland-related blog post each and every Thursday. And tweeting images and news from the Heartland set. Which gives us more insight into what we are going to see once the new season premiers this fall.
What do we know about the Heartland season 12 filming process?
When it comes to the Heartland season 12 filming process, currently we can offer a bit of insight into the Heartland season 12 filming locations. To make filming more efficient, Heartland is filmed in blocks of two episodes over 15 days. Which is also why the episode directors in most cases direct two episodes at a time. And since Heartland is primarily filmed in four locations (a ranch in Meanwhile serves as the ranch set, the town of High River becomes Hudson and is used for scenes in and near Maggie's Diner, a dude ranch near the ranch becomes Lou's dude ranch and mostly all interior scenes are done in a studio in Calgary) the production is also split into parts to accommodate the multiple filming locales.
This season the filming of the first block of Heartland season 12 begun on the ranch set. With the show's producer Dean Bennett welcoming all the cast and crew members back. As you can see in the tweet below.
At call time (9:00am) producer Dean Bennett welcomed everyone back on this first day of season 12 production. Season 12 is going to be excellent! Chris Potter is now directing his first of 15 days. #HLinProd 🙂🎬🙂 pic.twitter.com/BtUKp86EDS

— Heartland (@HeartlandOnCBC) May 31, 2018
After all the necessary shots on and near that set will have been completed, the Heartland season 12 filming will move to the Calgary studio. Where the crew is hard at work building all the necessary sets.
What do we know about Heartland season 12?
And when it comes to Heartland season 12 as a whole, there also are a few things that we know thanks to Heartland's official social media accounts, cast's social media, and the official Heartland blog.
Firstly, we do know that the 12th season of Heartland will consist of 11 episodes. And that the season will premiere in the winter. January 6, 2019, to be more exact. And yes, as unfortunate as it is that there will be 7 fewer episodes of Heartland this season (all the previous seasons except the first one had 18 episodes), it also means that there will be fewer breaks between the episodes. Because if the majority of previous seasons aired their mid-season finales in early December and then came back at the beginning of January. Then it looks like this season we might get to skip that break and watch all the 11 episodes on near consecutive Sundays at 7 pm.
Secondly, we also know that the first and second episodes of Heartland season 12 are written by the series showrunner Heather Conkie. Directed by Heartland's own Chris Potter, who plays Tim on the show. And that the first episode is called "Dare to Dream", while the title of the second episode is "Hearts Run Free".
Are you curious about what the second episode of Heartland season 12 will be called? Written by Showrunner Heather Conkie (who also wrote ep 1201), episode 1202 is titled, "Hearts Run Free."#iloveheartland #HLinProd 🎬 pic.twitter.com/tn6RI5Aco6

— Heartland (@HeartlandOnCBC) May 22, 2018
And thirdly, it looks like this season we are getting a new character. Because just today a casting call went out for a six to nine-year-old Caucasian girl, Alberta native, with blue eyes and blond hair. The role is listed as recurring. And the character description mentions that the new character will be a nosey little girl who is opinionated and isn't afraid to speak her mind. Sounds a bit like Mallory don't you think? It will be interesting to see where this new character will fit in with the rest of the Heartland crew.

So there you have it, a few things about the new Heartland season as filming of it begins. Are you sad to learn that there will only be 11 episodes this season? Or maybe excited about the new character? Let me know below! As a fellow Heartland fan, I always love to hear your thoughts. So don't be shy! And until next Heartland-related article.