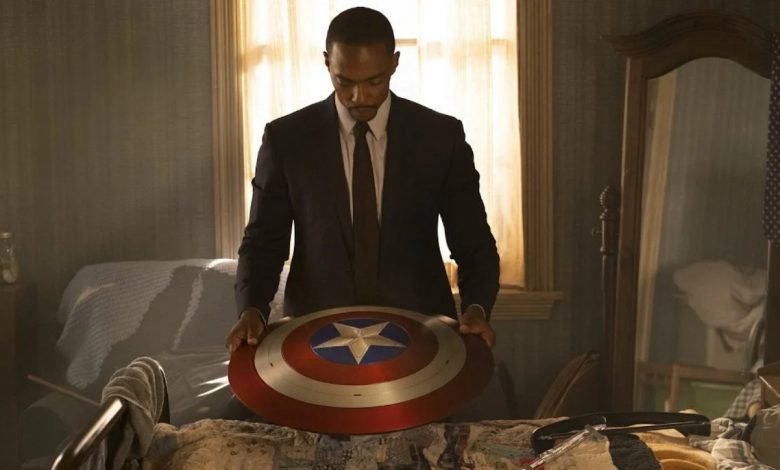 2019 was undoubtedly a rough year for us fans of the Marvel Cinematic Universe. We saw the end of an era, grieved over the loss of Vision, Iron Man, and Black Widow, and said good-bye to Steve Rogers as Captain America as he passed his shield onto Falcon.
As we enter into the MCU's fourth phase, there are so many questioned left unanswered.
What happened to Loki after he grabbed the Tesseract when the Avengers went back in time? Now that Thor is with the Guardians of the Galaxy, how's Valkyrie doing as the leader of the Asgardians? What happens with the remaining Avengers? There are so many things left up in the air but thankfully, it looks like we're actually going to get answers.
In the wake of Avengers: Infinity War in 2018, Marvel Studios started developing a few limited series' in partnership with Disney+, the streaming service of the studio's parent company, Disney.
Nothing had been finalized yet then, but there were talks that the new shows would feature the MCU characters that had not yet had their own movies. That opened up a multitude of speculation that only continued to build up the excitement.
All we knew was that the limited series' would be produced on a "hefty" budget, shares continuity with the overarching MCU, and that the actors would return to reprise their roles. Kevin Feige, President of Marvel Studios, was reported to be taking on a more hands-on role for each of the new series' to ensure that they would all come together seamlessly within the MCU.
Finally, the first official announcement came in November 2018, followed by two more in April of the following year. Read on to find out more about the three Marvel series' coming soon on Disney+!
Loki
Loki was the first of Marvel's Disney+ limited series' to get an official confirmation. This was especially exciting for Marvel fans because his grisly death in the early parts of Infinity War was a punch to the gut that absolutely no one enjoyed – love him or hate him.
In late 2018, it was confirmed that Tom Hiddleston would be reprising his role as the titular character. Cast alongside him are Sophia Di Martino (Casualty), who is reportedly set to play the female version of Loki himself. As well as Owen Wilson (Cars, The Internship) in a yet undisclosed role.
If you're familiar with the comic books – and its Norse mythology origins, then you'll know that Loki is a "trickster" who has been interfering with human history for thousands of years.
According to Feige and Michael Waldron, writer and executive producer, Loki would tell that story: how he has been "[popping] up…as an unlikely influencer on historical events". This will take him out of Thor's shadow as a supporting character and will give fans a chance to get to know him a little better.
On top of that, executive producer Stephen Broussard has stated that Loki will bring a "man-on-the-run quality" to the underlying time travel element.
Time travel, you ask?
Well, remember when Loki took the Tesseract during the Time Heist in Avengers: Endgame, and he kind of just *poofed* into thin air? Yeah, that created an alternate timeline in which Loki uses the Tesseract to time travel! How awesome does that sound?
Loki will also share continuity with the Doctor Strange sequel, Doctor Strange in the Multiverse of Madness.
UPDATE: Loki is set to premiere on Wednesday, June 9th, 2021.
WandaVision

The title pretty much speaks for itself in this case. WandaVision was officially announced in April 2019 and will focus on Wanda Maximoff aka Scarlet Witch and Vision – in particular, the relationship between them.
And let's be honest, guys: we were all left wanting to see more of that after what we witnessed between them in Infinity War! We'll also learn more about Vision and how Wanda earned the Scarlet Witch moniker.
While it has been reported that the series will also share continuity with the franchise and take place after the events of Endgame, Elizabeth Olsen (who plays Maximoff) herself also revealed that parts of the series would actually be set in the 1950s.
Paul Bettany, who will also reprise his role as Vision, has described the series as "super avant-garde and weird". If that's not intriguing enough, Feige said it would be a mix of "classic sitcom" and "Marvel epic".
If you saw the teaser for it (or if not, check it out below), you'll have noticed the quintessential black and white sitcom vibe of the 50s era. Somehow, it will also tie into the Doctor Strange sequel!
WandaVision was made even more exciting with the casting announcement of Randall Park (Agent Jimmy Woo from the Ant-Man movies), Kat Dennings (Darcy from the Thor movies), and Teyonah Parris (a now-grownup Monica Rambeau from Captain Marvel). Way to bring the supporting characters to the forefront!
UPDATE: WandaVision premiered on Friday, January 15, 2021.
The Falcon and the Winter Soldier
News about The Falcon and the Winter Soldier started drifting in October 2018, but the official announcement didn't come until April 2019. Luckily, alongside it came the confirmation that Anthony Mackie and Sebastian Stan would be reprising their roles as the titular characters, respectively.
As with the previous series extensions of the MCU, The Falcon and the Winter Soldier would continue after Endgame – particularly after Captain America passes his shield (and effectively, the responsibility that comes with it) over to Sam Wilson aka Falcon.
He then teams up with Bucky Barnes aka the Winter Soldier and together, they embark on a worldwide mission that has all the action we've come to know and love coupled with the character development we never knew we needed.
I mean, haven't you been wondering what the limits are on Bucky's super soldier enhancements, or what Sam's wing pack is really capable of? Hopefully, this series will show us just that and more.
Alongside Mackie and Stan will be Daniel Brühl who we'll recognize as Helmut Zemo, the man responsible for the Avengers' split in Civil War. As well as Emily VanCamp returning as S.H.I.E.L.D Agent Sharon Carter; and Wyatt Russell as John Walker, the even-more-soldier-y successor to Captain American who was – once again – created by the government.
UPDATE: The Falcon and the Winter Soldier premieres on Friday, March 19, 2021.
Though we've had to say goodbye to some of our most beloved Marvel superheroes, there's still so much left to unpack with the rest of the MCU, starting with these limited series. And even though these Disney+ Marvel shows will each have just six episodes released on the streaming platform weekly, each one is bound to be packed with action and a narrative that ties everything together.