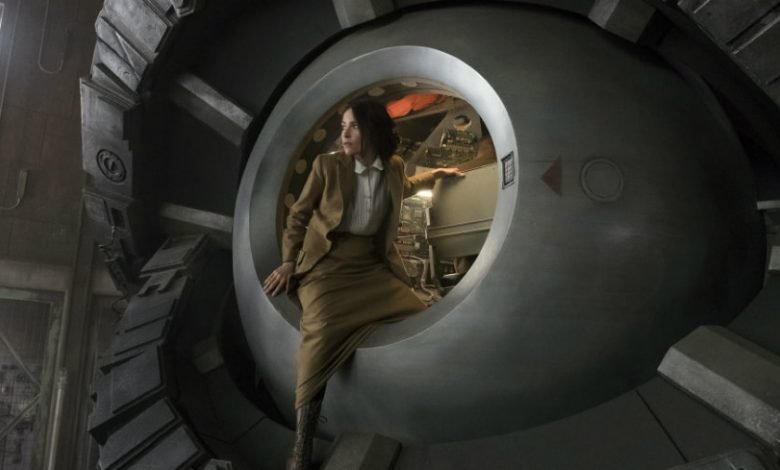 Time traveling is a popular topic when it comes to all types of entertainment from books to films. But in recent years time travel has also become a popular theme in TV.
So let's take a look at this list of the best time traveling TV shows and find out how each of them handles time travel and all the history that comes with it.
Doctor Who, BBC One (1963 – 1989, 2005 – present)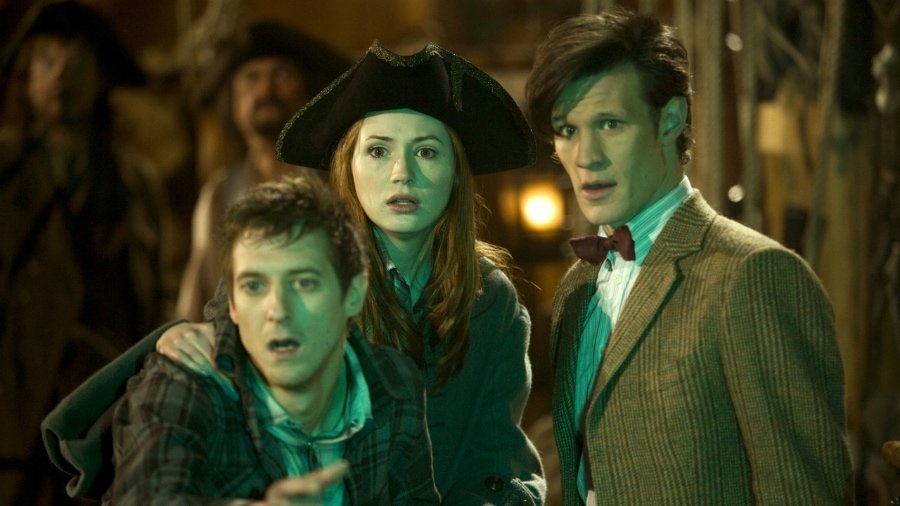 When it comes to time traveling and TV, probably the most notable name in this niche is Doctor Who because this time travel series has been around for 39 seasons and is still going strong.
Hailing from British television channel BBC One, Doctor Who tells the tale of the Time Lord aka The Doctor, and his companions as they travel to different times and try to prevent evil forces from changing history and hurting innocent lives.
Once the Time Lord gets hurt beyond healing, he can transform into a new body and continue saving the world. Hence why at this point 13 (soon to be 14) different actors have played The Doctor.
Doctor Who is not only a huge part of the fabric of British popular culture but by now this time travel show has found its way into the hearts of many people all over the world.
It has inspired many spin-offs in the form of TV shows, comic books, movies, novels, you name it. But more than that, by now it has become an industry standard both when it comes to science-fiction television series and shows about time travel.
No wonder that Doctor Who continues to be successful after countless actor changes and plot twists.
Where to watch Doctor Who:
Timeless, NBC (2016 – 2018)
Another time travel TV series that has already become a cult classic and is adored by fans all over the world is NBC's Timeless. And despite the turmoil that this show has gone through, it still is time traveling at its best.
Starring Malcolm Barrett, Matt Lanter, and Abigail Spencer as Rufus, Wyatt, and Lucy, Timeless details the trio traveling to different times in an effort to stop their adversaries from rewriting history.
But as it later turns out, the conspiracy goes deeper than them just changing history. Since the people who our trio is chasing are traveling through time to take down a dangerous and all-powerful organization. The same one that helped build the time machine that Rufus, Wyatt, and Lucy are using.
And although Timeless went on for just two seasons (and a two-hour wrap-up movie), you should still check out the show because it's not only entertaining but will make you think and want to know more about the events that each episode is exploring.
Where to watch Timeless:
DC's Legends of Tomorrow, The CW (2016 – present)
If you are a fan of superhero TV shows, then you will probably have heard about DC's Legends of Tomorrow. It is a show that is a huge part of The CW's Arrowverse. And has crossed over with shows like Arrow, The Flash, and Supergirl multiple times now.
And even if you don't like the rest of the superhero series but do enjoy a good old time travel TV show, then I suggest you still give Legends of Tomorrow a watch.
The plot of this show is based around a team of superheroes that are traveling through time in their time machine christened the Waverider to prevent different catastrophes from happening. Both ones made by others and those created by the team's previous adventures.
At the forefront, there are well-known DC heroes like Rip Hunter, Firestorm, The Atom, Kid Flash, Steel, and Vixen. Joined by some original characters like Caity Lotz's White Canary among others.
One of the defining characteristics of Legends of Tomorrow is how fun it is. Because adjectives like unapologetic, witty, and entertaining are frequently used to describe this time travel series.
However, more than that, it adds an interesting layer to the whole Arrowverse universe. And above all, it is just a hoot to watch.
Where to watch Legends of Tomorrow:
12 Monkeys, SyFy (2015 – 2018)
Then there also is SyFy's 12 Monkeys, which is a little darker take on time traveling. One that comes with mystery, drama, and apocalyptic stakes. But that doesn't lessen how good this time travel TV series is.
Split between two timelines, 12 Monkeys centers on Aaron Stanford's James Cole, who is tasked to travel back in time and stop the distribution of a virus that has the ability to end the human race as we know it.
In Cole's real timeline, the year is 2043 and people are struggling to survive because of the terrible mutations caused by the virus. So Cole travels back to 2015 to find virologist Cassie Railly, played by Amanda Schull, that can help him stop the release of the virus and the organization that is behind it called The Army of the 12 Monkeys.
If you think about it, the post-apocalyptic setting and time travel really do go hand in hand. Because if you can go back in time to stop history from being changed, why not go back to change it if it prevents something terrible from happening?
And that is what this show explores. Beautifully combining elements of mystery, drama, and science fiction, to form a great TV show.
Where to watch 12 Monkeys:
Outlander, Starz (2014 – present)
Want another show that mixes time travel with historical events and does it flawlessly? Then you should put Outlander on your must-watch TV show list!
The show starts in the 1940s when a combat nurse Claire Randall visits Inverness, Scotland as part of her second honeymoon with her husband Frank. Claire accidentally happens upon the standing stones at Craigh na Dun which transport her back in time to 1743.
To return to her own time she first has to survive 18th-century Scotland. And she does so by joining a group of rebel Highlanders from Clan MacKenzie and marrying one of the Highlanders, Jamie Fraser. But eventually, she falls in love with her new husband and aids the clan in evading British redcoats that are pursuing them.
Over the five seasons of Outlander that are currently out (with the sixth coming soon), we see Claire jump back and forth between the 20th and 18th centuries and her two families as she faces two pregnancies, wars, and much more. But eventually, Claire finds her way back to Jamie.
Where to watch Outlander:
Travelers, Showcase (2016 – 2018)
Then we have Travelers, a joint venture between Netflix and Canada's Showcase that will tick all of your time travel TV show boxes.
Set in a post-apocalyptic world, this show depicts the adventures of travelers – operatives who go back in time to prevent the collapse of society.
These travelers are transferred into the bodies of our current-day humans, who otherwise would die, to blend in with twenty-first-century people. And with the help of their artificial intelligence boss from the future, travelers carry out missions in order to stop many catastrophic events from happening.
Travelers is a great mix of sci-fi and drama, featuring a great cast and spine-tingling storylines. So if you love all that and love a good time-travel series, then look no further than Travelers.
Where to watch Travelers:
Dark, Netflix (2017 – 2020)
Netflix's first German original series was the science fiction series Dark, which mixes in some mystery drama with sci-fi: time travel, the apocalypse, wormholes, and parallel worlds.
Dark takes place in Winden, a fictional German town, and begins in 2019 after children begin to disappear from the town. As the show progresses, however, timelines jump drastically between as early as 1921 to as late as 2053.
As four families in Winden investigate the disappearances to reunite with their lost loved ones, they discover a wormhole beneath the local powerplant that allows them to travel between timelines, thus uncovering a generations-long conspiracy involving the town and their families.
Where to watch Dark:
The Umbrella Academy, Netflix (2019 – present)
Netflix brings another to the list with The Umbrella Academy.
On October 1, 1989, 43 infants were suddenly born from unsuspecting women despite them not even being pregnant the day before.
7 of them were raised together as the Hargreeve siblings and trained in their respective abilities until their relationship became strained as teenagers and they drifted apart.
Now, as adults, they're brought back together by the death of their adoptive father – and the threat of the end of the world, of course.
They're forced to travel back in time but end up in different times and places, and must find each other again to stop the nuclear apocalypse.
Where to watch The Umbrella Academy:
Seven Days, UPN (1998 – 2001)
We know that the National Security Agency has its share of secrets, but what if one of those secrets was a time-traveling machine?
In UPN's Seven Days, the plot centers on one such device made from alien technology found at Roswell.
The Chronosphere, as it's called, can only be used in times when national security is at risk – the limited capacity of the device allows for just one human to go back in time by seven days in order to avert disasters.
Thus, when the White House is attacked, the NSA employs former Navy SEAL and CIA operative Frank Parker to go back and prevent it from happening.
Where to watch Seven Days:
Loki, Disney+ (2021 – present)
Yes, the Marvel Cinematic Universe is one of the greatest gifts to the cinema of our time. Now, the MCU has expanded even further into the television medium and we've got a few series to accompany it!
One of those is Loki, which of course, centers on the God of Thunder's mischievous adopted brother.
After the events in Avengers: Endgame, particularly his stealing of the Tesseract, Loki inadvertently creates another timeline that began in 2012, making him a "time variant" version of himself.
When confronted by the authorities, Loki is given two choices: face punishment and cease to exist, or travel through time to fix his own mess and the threat that has emerged.
Where to watch Loki:
Making History, Fox (2017)
The thing about traveling back in time is, you have to be very careful that your actions in the past won't affect the future (which is essentially your actual present).
Most of the time, that's something you wouldn't know until you go back to your time. In Making History, however, Dan Chambers travels back in time to right before the American Revolution and sets off a series of events that seriously mess up the future.
Being able to constantly travel between time periods, Dan recruits the help of history professor Chis Parrish to travel with him and ensure that the American Revolution still takes place.
Where to watch Making History:
Quantum Leap, NBC (1989 – 1993)
The title of NBC's sci-fi comedy-drama Quantum Leap is also the name of the time travel machine that accidentally sends its creator, physicist Dr. Sam Beckett, back into the past.
Now, he's stuck – and not as himself, either!
Sam discovers that he jumped into the body of a stranger and because he's still himself, doesn't know all the details of his current identity.
With the help of his friend Al, who appears as a hologram only he can see, he must fix something that went wrong so he can jump in time again and eventually get back to his own body.
Where to watch Quantum Leap:
Quantum Leap, NBC (2022 – present)
Speaking of Quantum Leap, in 2022 NBC revived the 1989 series into a more modern take on the cult classic.
In this new Quantum Leap, thirty years have passed since Dr. Sam Beckett vanished into the Quantum Leap accelerator, and the Quantum Leap project was put to rest.
Now the project is restarted with a new team, who tries to puzzle together the mysteries behind Beckett and his time-traveling machine.
So, we follow Ben Song, the lead physicist of the Quantum Leap time travel project, who gets lost in the past after leaping back in time.
As he tries to return to the present he is helped by his fiancée Addison Augustine, who appears to him as a hologram during each leap, and the team back in the present time.
Where to watch Quantum Leap reboot:
The Way Home, Hallmark Channel (2023 – present)
Among the newest time travel shows on this list is Hallmark's The Way Home which has already been renewed for a second season.
The Way Home follows three generations of Landry women who learn that they can time travel after discovering a magic pond on their family's farm in Port Haven.
When Kat and her daughter Alice return to Port Haven and are forced to move in with Alice's estranged mother Del, the three women use time travel to uncover their family history, including what really happened to Kat's little brother Jacob and whether they can prevent his disappearance.
Where to watch The Way Home:
Russian Doll, Netflix (2019 – 2022)
Netflix's Russian Doll deviates from the traditional time travel theme of a willing traveler in one specific timeline because Russian Doll's protagonist Nadia Vulvokov not only has absolutely no choice or control over her so-called time traveling, but hers is also a time loop.
She wakes up every day having to relive the day of her 36th birthday party in New York City; every time, she dies and comes back to the exact same moment.
Every time, Nadia scrambles to figure out what happens to her and tries to prevent her death, leading her to find Alan, a man who is experiencing the same time loop.
Where to watch Russian Doll:
Undone, Prime Video (2019 – present)
Undone may be an animated series, but it certainly isn't geared toward younger audiences; though there is a touch of comedy, the series leans more towards the psychological drama genre and "explores the elastic nature of reality".
The series follows Alma Winograd-Diaz right after she gets into a near-fatal car accident.
Right before the crash, she has a strange vision of her dead father, and right after it, she finds that she now has the ability to manipulate and move through time.
Using this newfound power, she travels between time periods to get to the bottom of the mystery surrounding her father's death.
Where to watch Undone:
Voyagers!, NBC (1982 – 1983)
Premiering back in the early 1980s, NBC's Voyagers! Is set in a world where time travel already exists.
In fact, there's already a secret society in place that trains its members, called Voyagers, to go back in time and make sure that historical events happen exactly the way they're supposed to – otherwise it could affect the present in unexpected ways.
One such Voyager is Phineas Bogg, although he isn't exactly the best at the job.
During an accidental trip to 1982, he meets the young Jeffrey Jones and ends up bringing him along on one of his missions.
Having lost his Guidebook, Phineas now needs to rely on the extremely smart Jeffrey to get history right.
Where to watch Voyagers!:
Fringe, Fox (2008 – 2013)
Fox's Fringe is a series that was well into the science fiction genre, with parallel universes, supernatural abilities, biotechnology, doomsday predictions, and of course, time travel.
The title is taken from fringe science, which is a branch that deals with scientific theories riddled with skepticism or even having been disproven already.
In Fringe, Special Agent Olivia Dunham is assigned to oversee the FBI's Fringe Division, which is run by Peter Bishop and his father Walter.
Together, the team uses both fringe science and Olivia's knowledge in investigative techniques to explore the unexplained.
In the process, they discover a larger mystery involving parallel universes and alternate timelines.
Where to watch Fringe:
Time After Time, ABC (2017)
ABC's Time After Time is based on the novel of the same name written by Kevin Williamson in 1979.
In addition to that, each episode takes its title from a line in Cyndi Lauper's song, which was inspired by the film (and subsequently, the same book!).
In Time After Time, we are taken to H.G. Wells' home in 1893.
During a dinner party, he reveals his time machine – right before his guest John Stevenson is arrested for actually being Jack the Ripper.
John escapes through the time machine and Wells follows him straight into the present: 2017. Thus begins a cat-and-mouse game as John attempts to gain control of the machine.
Where to watch Time After Time:
11.22.63, Hulu (2016)
When you have anything with Stephen King involved, you know it's going to be great.
Hulu's eight-episode miniseries 11.22.63 is based on King's novel 11/22/63 and is a science fiction thriller like no other.
Starring James Franco in the lead role, 11.22.63 follows Jake Epping, an English teacher from Maine.
His best friend Al reveals a time travel machine and asks him to take over the mission he's been working on: to travel to the 60s and prevent the assassination of President John F. Kennedy.
Will Jake be successful in changing a past that simply refuses to be changed?
Where to watch 11.22.63:
The 4400, USA Network/Sky One (2004 – 2007)
The 4400 is yet another slightly different take on the idea of time travel, in that there has been just one (fairly significant) shift forward in time, to the present.
Beginning in 1946, individuals who were easily overlooked or marginalized by society slowly began disappearing through beams of green light.
Now, all 4400 of them (hence the title) have been returned to the present day – without having aged a day and in some cases, even manifesting supernatural abilities like telekinesis, healing, and telepathy.
Tom Baldwin and Diana Skouris are assigned to investigate the phenomenon and find out why the 4400 have returned.
NOTE: For a fresher take on the show, you can also check out the reboot of the original series which is currently airing on The CW.
Where to watch The 4400:
Somewhere Between, ABC (2017)
When tragedy strikes our lives, we always wish there was something we could've done to prevent it.
In ABC's Somewhere Between we meet Laura Price, a successful news producer with a great career, a loving husband who's a district attorney, and a beautiful daughter named Serena.
However, her life changes when the serial killer she is helping the cops to catch kills Serena.
Distraught with grief, Laura attempts to complete suicide but is unsuccessful, instead waking up having time-traveled to a week before Serena's death.
She teams up with Nico, a former SFPD detective who experienced the same reset and wants to find the real killer to change his brother's fate as well.
Where to watch Somewhere Between:
Terra Nova, Fox (2011)
Terra Nova takes its viewers to both extremes of the time-traveling timeline.
The present-day is 2149, where overpopulation has threatened to deplete the Earth's resources.
In an attempt to save Earth and mankind, scientists have found a way to travel back in time, sending groups of humans back to the Cretaceous Period to set up colonies.
Terra Nova focuses primarily on Elisabeth and Jim Shannon, and their three children, who have joined the 10th pilgrimage to Terra Nova.
They offer their expertise as a trauma surgeon and former narcotics detective and help those in charge with stopping those whose intentions go against the greater good.
Where to watch Terra Nova:
Frequency, The CW (2016 – 2017)
One concept in time travel is known as "the butterfly effect", wherein one small change in time may have great effects elsewhere.
Frequency demonstrates this concept perfectly.
Raimy Sullivan is an NYPD detective who, after a strange weather phenomenon, discovers that she can communicate with her dead father through his old ham radio.
Believing he was a corrupt cop, she learns the truth and warns him of his murder, thus saving his life.
However, this has profound effects on the future – Raimy's present.
Now, they must work together across time to save her father and preserve the present.
Where to watch Frequency:
Life on Mars, BBC One (2006)
In many of the shows on the list so far, the protagonists experience a time loop that's triggered at the point of their death.
It's no different for Sam Tyler, the main character in the British series Life on Mars.
Sam is a Detective Chief Inspector with the Greater Manchester Police, but one day he accidentally gets hit by a car.
When he awakens, he's in 1973 and working at one rank lower than he was: Detective Inspector.
The selling point of Life on Mars, however, is that we're left unsure if Sam's predicament is due to his actual death, a comatose, or time travel.
Where to watch Life on Mars:
Always a Witch, Netflix (2019 – 2020)
Always A Witch (or Siempre Bruja in its original Spanish title) is a Colombian series that is set in both present-day Colombia and the 17th century.
The series follows Carmen Eguiliuz, a young 19-year-old witch who, after committing the crime of falling in love with a white man in 1646 colonial Colombia, is scheduled to be burned at the stake.
She gets a chance to escape to a new life when the mysterious wizard Aldemar makes a deal with her: he will save the man she loves if she travels into the future to find the woman who can break his curse.
Where to watch Always a Witch:
Beforeigners, HBO (2019 – present)
HBO's Beforeigners is a Norwegian sci-fi crime drama series and the first Norwegian original from HBO Europe.
The title is a clever play on words centered on the general plot: a group of "foreigners" has suddenly shown up at a neighborhood in Oslo, and they are all from "before" times, or several different time periods in history.
Whether from the Viking period, the Stone Age, or the more recent 19th century, each of these 'Beforeigners' tries to integrate in modern-day Norwegian society.
One of them even partners with a detective to investigate first a murdered Stone Age woman, then a series of murderers tied to Jack the Ripper.
Where to watch Beforeigners:
Alice, SBS TV (2020)
Alice was a South Korean sci-fi series that aired in late 2020.
In the lead-up to the main plot, the show's background is explained to its viewers.
Set in 2050, time travel is monitored by an agency called Alice, which sends its clients to the past to help find closure with deceased loved ones.
Alice one day sends two agents to 1992 in order to find the Book of Prophecy, but one of them disappears with the book and her unborn child.
In 2020, the child becomes a detective and in his investigation into his mother's death in 2010, discovers the existence of Alice and time travel.
Where to watch Alice:
Live Up to Your Name, tvN (2017)
Yet another South Korean time travel series, Live Up to Your Name initially takes its viewers some 400 years into the past, right in the middle of the Joseon dynasty.
There we meet Heo Im, a doctor of traditional Korean medicine who also specializes in acupuncture.
On one of his treatments of the king's migraines, he made a mistake and was charged with treason.
Chased by the king's soldiers, he's shot with an arrow and presumed dead when he falls into the river – except he ends up waking up in present-day Seoul instead, where he meets cardiothoracic surgeon Choi Yeon-kyung.
Where to watch Live Up to Your Name:
My Only Love Song, Netflix (2017)
Our third South Korean series is Netflix's My Only Love Song, which aired in 2017.
We start off in modern-day Korea where we meet Soo-jung, a talented and top-level actress.
However, it seems that the fame may have gotten to her head as she's arrogant, and believes fame and money make the world go round.
When things don't go her way on her new show, she winds up in a time-traveling van that takes her to the 6th century.
There, she meets a man much like herself in terms of arrogance, but his hidden soft spot and generosity towards the poor changes her perspective on her own life and self.
Where to watch My Only Love Song:
Signal, tvN (2016)
Signal is based on the 2000 American film Frequency, but another thing that sets this South Korean series apart from others is that the cases investigated in the series are also based on real-life crimes in the country.
Signal follows a cold case profiler from 2015 and a detective from 1989 simultaneously; they discover they're able to communicate with each other through an old walkie-talkie.
Using this unique ability to provide much-needed foresight in investigations, they team up to both solve and in some cases, even prevent these horrific crimes.
Where to watch Signal:
Rooftop Prince, SBS (2012)
Last but not least, South Korea brings its last time-traveling series to the table with Rooftop Prince, a comedy-drama filled with intrigue, mixed identities, and possible reincarnations.
Crown Prince Lee Gak from the Joseon dynasty accidentally time travels to 2012 with three others from his entourage, and their lives are thrown into a whirlwind.
He crosses paths with Se-na, who looks exactly like his recently deceased wife.
In the hopes of getting answers about his wife's mysterious drowning, he assumes the identity of another man who he also looks exactly like and attempts to marry Se-na in this timeline as well.
Where to watch Rooftop Prince: