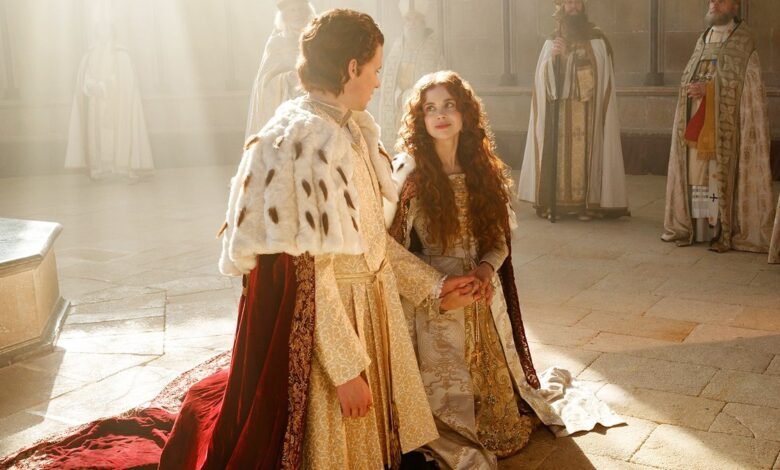 The 16th century was a powerful time in history in the Western hemisphere. Western civilization was on the rise, with the Renaissance period bringing in many of the famous art pieces we know today – not to mention several advancements in science.
In this list of the best TV shows set in the 16th century, we home in on the people and events across Europe (and a little in the East – Korea, to be specific!), a lot of which have to do with the royal families that sat on their respective thrones.
Not only do we learn a little about history, but we also get a glimpse of life and times during this notable century.
The Spanish Princess, Starz (2020)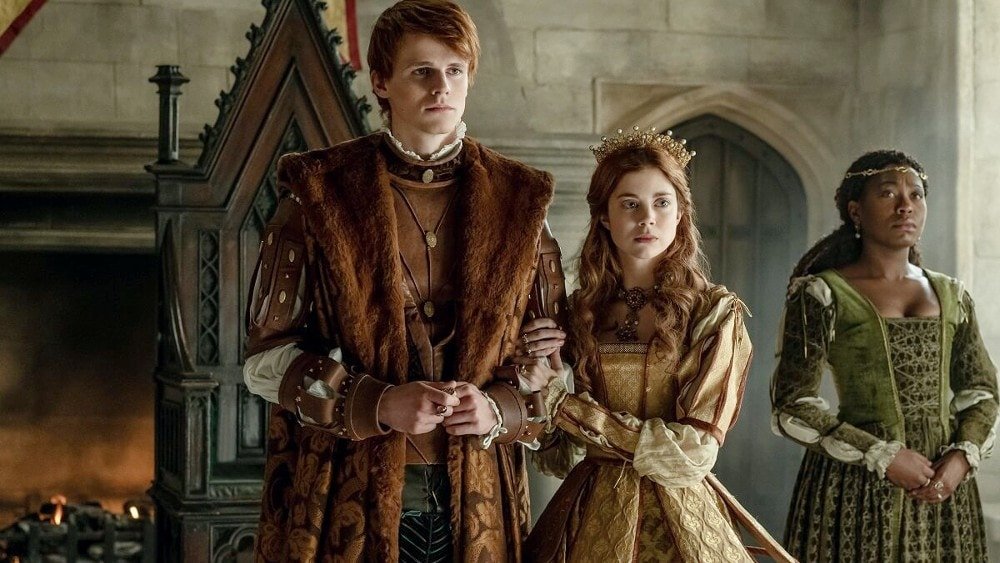 Following The White Queen and The White Princess, The Spanish Princess is the third installment of shows based on Philippa Gregory's historical novels.
The titular Spanish princess is Catherine of Aragon, the daughter of the Spanish ruling monarchs, who we meet as a teenager on her way to England to marry then-heir apparent, Prince Albert.
However, when Albert succumbs to illness soon after, Catherine must find a way to once again secure the alliance between England and Spain – a plan that then brings Prince Henry, Albert's younger brother, into the picture.
Wolf Hall, BBC Two (2015)
Whether in fiction or in real life, it's no secret that a monarch has a few trusted advisers they keep close – those who they seek advice from so they can rule with their version of "proper".
For King Henry VIII, one of those advisers was Thomas Cromwell.
Wolf Hall is set against the backdrop of Henry VIII's ambition to father a male heir through the annulment of one marriage and the start of another to Anne Boleyn.
Cromwell, on his rise through Henry's court of advisers, plays a central role but it comes at a steep cost.
A Discovery of Witches Season 2, Sky One/Sky Max (2018 – 2022)
A Discovery of Witches follows the story of Diana Bishop, a historian and witch working at Oxford.
When her discovery of a bewitched manuscript at the Bodleian Library forces her back into the world of witchcraft, she is helped along her journey to protect it by geneticist and vampire, Matthew Clairmont.
This includes the occasional time travel, what they call "time walking", and the second season takes them back to Matthew's old life in the 16th century.
Here, Diana learns to strengthen her powers and discovers her larger role amongst magical creatures.
The Tudors, Showtime (2007 – 2010)
Though Showtime's historical drama is named after the whole Tudor bloodline, The Tudors focuses primarily on the reign of King Henry VIII, which spanned almost 40 years and was full of drama – especially when it came to his wives.
After all, he had six of them and their fates were always, well, less than pleasant.
When the series starts, Henry is already married to Catherine of Aragon but has been plagued with a desperation to secure a male heir.
Each season covers how Henry moved from one wife to the next amidst handling international conflicts and national political intrigue.
Reign, The CW (2013 – 2017)
The reign of Mary, Queen of Scots, was undoubtedly a tumultuous one, not least because she was pitted against her very own cousin, Queen Elizabeth of England.
The CW's Reign puts Mary at the forefront and begins with her return to Scotland and lead-up to her marriage with Prince Francis of France.
The series proceeds to follow her rise to power as monarch of both Scotland and France, and her subsequent claim to the throne of England as well.
Though Reign is loosely based on real events in Mary's life, it also uses much creative freedom when it comes to historical accuracy.
Kingdom, Netflix (2019 – present)
We've got a mix of historical drama and horror with Netflix's South Korean zombie series Kingdom, a thriller set during the Joseon dynasty, a few years after the end of the Imjin War at the tailend of the 16th century.
Kingdom follows the young prince Lee Chan as he investigates the mysterious illness that has begun to spread and plague his to-be kingdom.
Amidst keeping his political rivals from seizing his throne, he must also get to the bottom of the illness and figure out a way to stop its spread before his citizens all turn into zombies.
The Plague (La peste), Movistar+ (2018 – 2019)
Coincidentally, the Spanish series La peste also took place during the same period of the aforementioned Kingdom – towards the end of the 16th century in 1597.
As the title suggests, it focuses on a plague that is spreading across Spain, particularly in the beautiful city of Seville.
Mateo Nuñez, a former printer wanted by the Inquisition for printing forbidden texts, returns to the city to fulfill a promise to a dying friend to save his son.
However, he is caught and offered a deal: an official pardon on his life if he can solve the horrendous crimes being committed against Seville's high society.
The Virgin Queen, PBS (2005)
PBS' The Virgin Queen takes its title from an actual nickname given to Queen Elizabeth I and is rooted in the fact that, despite rumors of lovers and no shortage of suitors, she made a vow of chastity and never married.
The series, therefore, explores Elizabeth's personal and political life starting from when she was still a Princess up until her death in 1603.
As mentioned, the nickname was often viewed with doubt and The Virgin Queen further peels back the layers of her relationship, particularly that with her friend, Robert Dudley.
Upstart Crow, BBC Two (2016 – present)
Finally, we're ending with a light note with a comedy series titled Upstart Crow – and it wouldn't be a list on the 16th century without mention of William Shakespeare!
Part of the charm of Upstart Crow are the many references to much more modern things – food, transportation, and yes, even other TV shows!
All of these allusions, as well as references to Shakespeare's own famous works, of course, lend to the overall storyline of following the early start of Shakespeare's career as one of the most prolific and well-known writers in history.