Maybe it's just me, but it seems like being part of search and rescue operations would put someone in just as much danger as the person they're trying to rescue.
Oftentimes, these rescue operations are needed in areas with rough conditions, and willingly entering into them as a rescuer puts one at risk of needing to be rescued themselves!
This is a testament to every rescuer's bravery, as they're all willing to put their own lives on the line in order to save the life of another.
This list will cover the best TV shows about search and rescue operations (both scripted and documentary series), from the process and execution to the people involved in all aspects.
Let's get to it!
The best scripted TV shows about search and rescue
Northern Rescue, CBC Gem (2019)
Canadian drama series Northern Rescue aired for one season of 10 episodes.
The series focuses primarily on John West, a recently widowed family man and search and rescue commander.
After the death of his wife, he relocates with his three children, Maddie, Scout, and Taylor, from their home in Boston to his hometown in Ontario.
The fictional Turtle Island Bay is where they stay with John's sister-in-law, deal with their loss and adjust to a new life professionally, in school, and amongst themselves.
Rescue: Special Ops, Nine Network (2009 – 2011)
Rescue: Special Ops is an Australian that ran over three seasons and follows a team of paramedics who specialize in complex search and rescue operations.
The episodes go through the ins and outs of their missions and what they must go through as they face these life-and-death situations on a daily basis.
While the series does center on the team, it also focuses on brothers Dean and Chase Gallagher, whose dominant personalities cause them to be very competitive with each other.
Search and Rescue: The Alpha Team, CTV/NBC (1977 – 1978)
Though the original Canadian broadcast of Search and Rescue: The Alpha Team aired 26 episodes, sadly the American broadcast was cut in half!
The family adventure series followed Dr. Bob Donell, who leads a very unique kind of search and rescue unit.
Working alongside his kids Akty and Jim, the team uses all sorts of specially trained zoo animals to help them in their rescue operations.
Depending on where they're going and what kind of rescue is needed, their special assistants range from dogs to birds and other zoo animals!
Extreme, ABC (1995)
ABC's adventure drama Extreme aired for one season of 13 episodes, although only 7 were aired on the network.
It centered on a search and rescue team named the Steep Mountain Rescue Unit, which operates mostly within the Rocky Mountains.
The team is led by Reese Wheeler, a former downhill racer who is both leader and father figure to them all as he guides them through all of their trials both in their personal lives and as they execute their rescue missions.
High Sierra Search and Rescue (1995)
Another series that premiered in the 1990s is High Sierra Search and Rescue.
The series is shot and set in the small mountain town of Bear Valley, where the local search and rescue team is made up of mostly locals, who are led by a former Marine named Griffin "Tooter" Campbell.
Despite being ordinary civilians like the owner of the local store, a teacher, a ski instructor, and gas station manager, the team does everything in their power to save those in need during their dangerous missions.
High Mountain Rangers, CBS (1988)
High Mountain Rangers is an action-adventure series that actually starred a showbiz family; actor Robert Conrad held the lead role while his two sons Christian and Shane held supporting roles, and his daughter Joan executive produced!
Jesse Hawkes (played by Conrad) was the founder of the titular High Mountain Rangers, a specially trained team of wilderness search and rescue officers.
His son Matt is now the director, but he is forced to bring his father out of retirement when Jesse's nemesis manages to break out of prison.
Medicopter 117, RTL/ORF (1998 – 2002)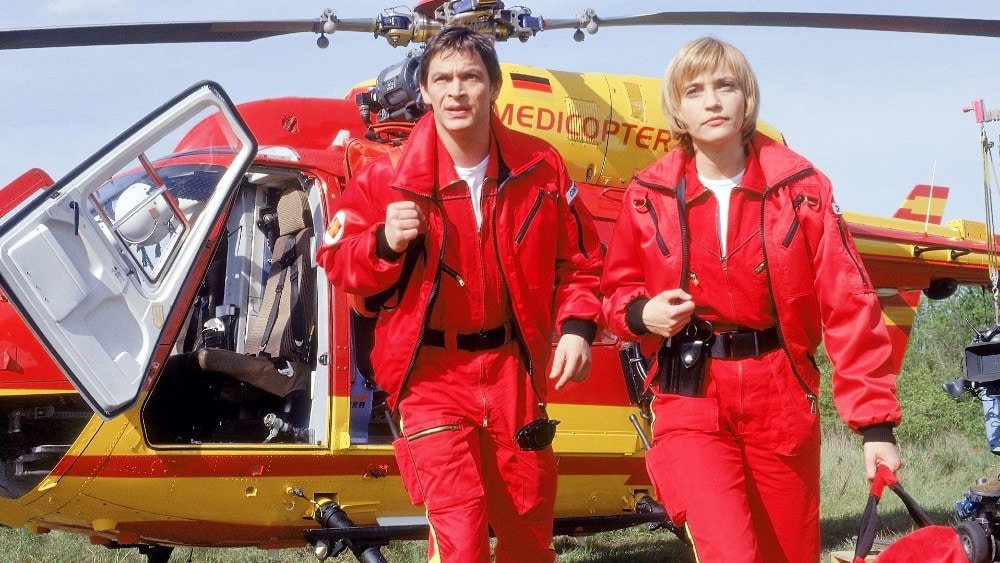 The first non-English series on or list hails from Germany, where it aired for seven seasons and even premiered its own movie.
The full title is Medicopter 117 – Every Life Counts or Medicopter 117 – Jedes Leben zählt in the original German, and it is a reference to the name of the helicopter that the search and rescue team operates: Medicopter 117.
The team operates within the German Alps, where the terrain always poses a risk to the rescuers, but these emergency doctors are willing to risk it all.
True Blue, NBC (1989 – 1990)
As hinted by the show's title, NBC's crime drama series True Blue focuses primarily on the New York City Police Department.
In particular, it hones in on the specialized Emergency Services Unit (ESU).
In search and rescue operations that went beyond the scope and capabilities of the regular police department, it was the ESU that swooped in to perform the rescue operations, some of which were so complex that even SWAT teams were called in to assist.
The best search and rescue documentary series
Search and Rescue: North Shore, Knowledge Network (2020)
Search and Rescue: North Shore may be just five episodes long, but each part of this series is a deep look into the reality of these dangerous operations.
The 'North Shore' in question here are the rugged terrains, canyons, and forests of North Vancouver, Canada, where the views are beautiful but also unexpectedly dangerous.
The team of brave and skilled volunteers at North Shore Rescue receives roughly 150 emergency calls a year, and we get to meet them through this Knowledge Network documentary.
Coast Guard Alaska, The Weather Channel (2011 – 2015)
Whereas most of the other shows feature mountainous terrains, Coast Guard Alaska instead focuses on search and rescue missions performed in water, where the team's headquarters are in Kodiak, Alaska.
The docuseries unfolds over four seasons and follows the Coast Guard swimmers and pilots as they balance life inside and outside of the base like handling family life and how they deal with the difficulties in dealing with ever-changing conditions in weather and the water.
Callout: Search and Rescue, AWE TV (2010 – 2012)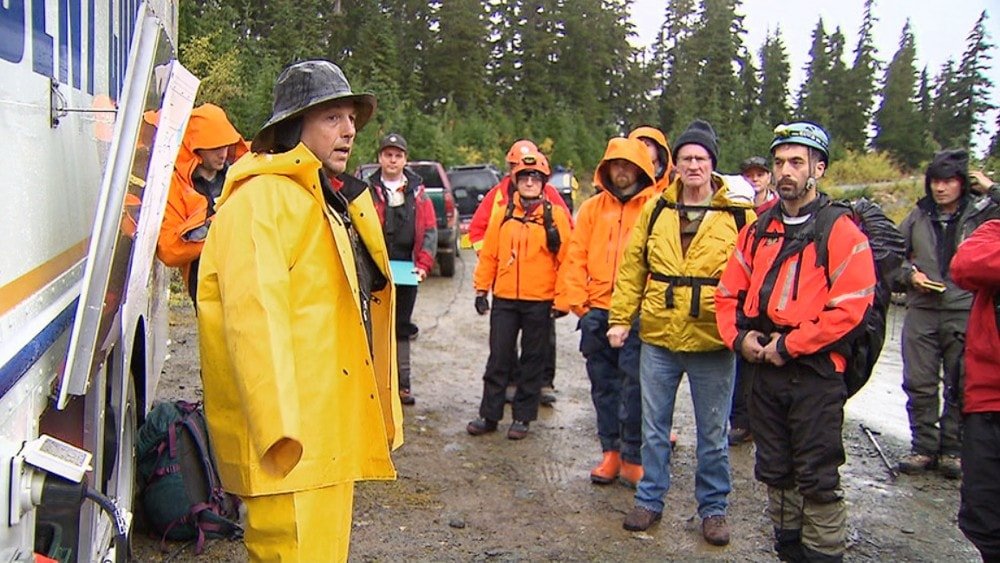 What sets Callout: Search and Rescue quite apart from other documentary series is the perspective from which viewers watch the narratives unfold.
The series tells of real-life stories filmed by the crew and volunteers of Search and Rescue teams as they're carrying out operations, so it's a really close-up look into what a rescue mission entails and the dangers they willingly battle to save the lives of others.
These include training sessions, searching for injured hikers, and saving those lost along the river.
Ultimate Rescue (Sauvetage ultime), (2019)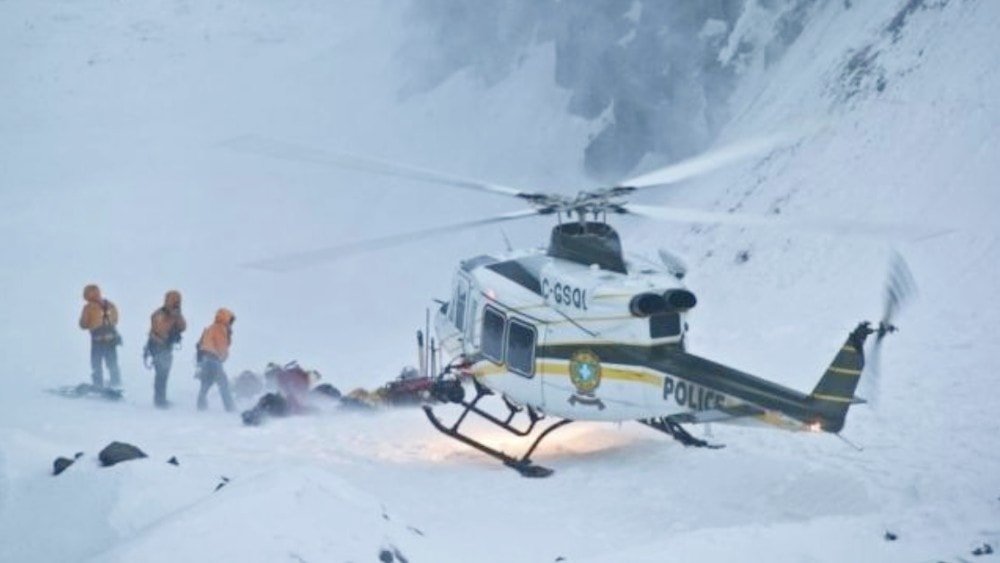 Ultimate Rescue is a Canadian documentary series, although it is geared more toward the French-speaking population as it is based out of Quebec, where it goes by the original French title Sauvetage ultime.
It follows the Quebecois team Sûreté de Québec rescue squad, who are on call at all hours of the day and are not afraid of doing whatever it takes.
Their missions, which viewers are made privy to, are primarily in the snowy mountains and forests, and much of the episodes also focus on their rigorous training procedures.
Channel Patrol, BBC One (2014 – 2017)
Like Coast Guard Alaska, Channel Patrol focuses mostly on missions in water and more specifically in one area: the English Channel.
The series is much broader in the sense that it documents all aspects of protecting the Channel such as monitoring the boats that pass through for both business and pleasure, profiling the passengers and workers aboard the vessels, overseeing the protection of fishing regulations, and of course, occasionally responding to emergency calls that come through (there's even a glimpse of the Royal Navy's bomb squad!).
Search and Rescue, Nine Network (2008)
Search and Rescue is an Australian documentary series that aired for just one season on Nine Network.
As an observational documentary, the series does away with interviews of real-life rescuers and the narrations of their stories and experiences.
Instead, it tells the story of their missions through real footage captured as if viewers are living them themselves.
Search and Rescue covers the missions of the different divisions of the Victoria Police, such as the Air Wing and the Diving Squad.
Extreme Rescues, NatGeo TV (2020)
You know you've got a good documentary when it comes out of National Geographic!
Like Callout: Search and Rescue, NatGeo's Extreme Rescues uses real footage captured by the professional rescuers themselves while they're out on their missions saving lives.
This is interspersed with interviews from others who were involved in the operations in order to give perspective to how these missions change the lives not just of those rescued, but the rescuers as well.
The Horn, Red Bull TV (2017)
In The Horn, the documentary's title is a reference to one of the highest summits not just in the Swiss Alps, but in all of Europe: the Matterhorn.
As such, the series follows Air Zermatt, the search and rescue team that patrols the mountains of the Swiss Alps and dedicates their own lives to save those who need rescuing on the Matterhorn.
Not only do viewers witness their daring rescues, but also catch a glimpse of the problems they might encounter in the harsh winter weather.