CBC's long-running family drama series Heartland wrapped up its thirteenth season in late November 2019. Considering the show's consistently positive reviews, high viewership, and ever-expanding group of dedicated fans, we can definitely hope that there will be a fourteenth season despite having no confirmation yet.
In the meantime, we've probably all started to feel a little of that familiar separation anxiety while we're waiting in-between seasons. And hey – there's no shame in that! Especially not when you've got such an amazing array of characters, both past, and present. After this many seasons, you can't help but fall in love and become attached.
So while we're all waiting for the next part of the story, wouldn't it be great to explore the actors' careers outside of Heartland?
Well, that's what we're here for!
We brought back some main and recurring characters who have appeared in Heartland and did a bit of a dive into their characters in Heartland, and then their other television projects. Hey, you could even go and binge these shows until the next season hopefully comes!
Amber Marshall (Amy Fleming)
Amy is the central protagonist in Heartland, and her storyline has progressed amazingly throughout the 14 seasons. She starts out as a teenager learning to deal with the loss of her mother and the return of both her estranged father and older sister. She progresses into a strong woman, now married to Ty and mother to Lyndy.
Amber Marshall, who plays Amy, has had Heartland at the center of her career. She has had a few one-episode appearances both before and during the show's run, as well as a few TV movies.
Most recently, Amber Marshall starred in another TV movie titled Love in Harmony Valley, where she must work together with a man who blames her for his sister's – her best friend's – accident.
If you want to know more about what else Marshall has been up to, check out her personal website!
Alisha Newton (Georgie Fleming Morris)
Ever since her arrival to Heartland in season 6, Georgie has become a crucial part of the show. We saw Georgie grow up and go from a scrappy foster kid to a confident woman who's going after her dreams of becoming an Olympic showjumper.
Even at her young age Alisha Newton, who plays Georgie, has already enjoyed a successful acting carrier starring in a string of TV movies like The Hollow and The Tree That Saved Christmas, and shorts like Roam and Lucky. On top of that, she's also had parts in several movies and TV shows. Among the most notable are her roles as Beatrice in the 2018 post-apocalyptic movie Scorched Earth and as Nellie Harper in When Calls the Heart season 2 episode 5 titled Heart of the Family.
Most recently, Alisha reprised her role as Georgie in the CBC web series Hudson that's set in the Heartland world. And appeared as Isla Vandeberg on NBC's newest sci-fi drama Debris that tells the story of CIA agent Bryan Beneventi and MI6 agent Finola Jones who investigate a series of strange anomalies after an alien spaceship crashes down to Earth.
Kevin McGarry (Mitch Cutty)
Kevin McGarry first appeared as Mitch Cutty in season 9 of Heartland back in 2016, and he has had a recurring role throughout the succeeding seasons since then. Mitch works as a ranch hand and eventually enters an on-again-off-again relationship with Lou (played by Michelle Morgan).
McGarry seems to have been typecast into the character mold of someone kind, endearing, and well, just well-suited in the countryside setting. In the most recent, sixth, seventh, and eighth seasons of Hallmark's When Calls the Heart, McGarry joins the cast as Nathan Grant, the new Mountie in Hope Valley, a small town on the Canadian frontier – and he looks great in that uniform, too! His Mountie character also appears in a few episodes of the first season of When Hope Calls, a spin-off of When Calls the Heart.
Prior to these and even Heartland, he was most well-known for his role as Dr. Timothy Hudson on Open Heart, an American-Canadian drama series that aired in 2015.
Greta Onieogou (Soraya Duval)
Though Greta Onieogou is credited in a recurring role in Heartland, she's actually appeared in roughly a quarter of all episodes! It may not seem like much but remember, her character Soraya Duval moves to London in season 5 to live with her boyfriend.
Since then, Onieogou has made several brief appearances in other television programs. She guest-starred as Aly in Heroes Reborn: Dark Matters, which was a web series spin-off of the original Heroes series from NBC. She also had single episode appearances in Schitt's Creek, Murdoch Mysteries, and Anne with an E.
Her most recent TV project is All American, a football drama series from The CW that's inspired by the life of Spencer Paysinger, a professional American football player. Here, Onieogou plays Layla Keating, a high school student and daughter of a rich record producer, and the girlfriend of the show's protagonist.
Kaitlyn Leeb (Cassandra Lee)
Kaitlyn Leeb's character Cassandra Lee (later O'Dell, after marrying Caleb in season 10) was probably not the most likable when she was first introduced as a classmate of Ty's in veterinarian school. Thankfully, this relationship changes in the later seasons and they eventually become good friends. Cassandra was last spotted around season 11, and the actress who plays her has been quite busy since then.
During her last seasons in Heartland in around 2016 and 2017, Leeb was also in a recurring role as the head vampire Camille Belcourt in Shadowhunters – yup, the very same evil vampire that turned Simon! In 2017, she played Susan Lam in the second season of Netflix's horror anthology series Slasher.
Her most recent role was just this 2020 with Netflix's ice-skating drama Spinning Out. Leeb plays Leah Starnes, a pairs skater. Sadly, the series was canceled after just one season.
Nathaniel Arcand (Scott Cardinal)
In a notable supporting role in Heartland, Nathaniel Arcand plays Scott Cardinal, Heartland's resident veterinarian and a good friend to the Bartlett/Fleming families. Eventually, he mentored Ty throughout his studies in veterinary school and offered him the position of partner at his vet clinic after Ty graduated.
Arcand's career in television blossomed all the way back in the early to mid-90s, with his role as the troubled teen William MacNeil in the Canadian drama series North of 60. Moving forward to more recent times, however, he appeared as Victor Merasty in the first season of Blackstone, a show following the lives of the indigenous people living on a fictional reserve in Alberta, Canada and addresses notable issues that the Canadian aboriginals face.
Currently, he plays FBI Special Agent Clinton Skye on CBS' new crime drama, FBI: Most Wanted. This is a spin-off from the original FBI series, where Arcand's character – along with his fellow co-stars – was first introduced.
Gabriel Hogan (Peter Morris)
Gabriel Hogan is another supporting character in Heartland, though he plays a significant part in the entire story as Lou's ex-husband, adoptive father to Georgie, and biological father to Katie. His marriage with Lou didn't turn out well, thanks in large part to his being away at work in Vancouver, and then the discovery of girlfriend there, but he still pops into Heartland every now and then to visit his daughters.
Now, outside of Heartland, Hogan's TV career covers quite a broad spectrum. He has previously played Joe Kennedy Jr. in The Kennedys miniseries and has had guest appearances in Teen Wolf, Warehouse 13, Murdoch Mysteries, and Agents of S.H.I.E.L.D.
His current project, however, is a comedy series from truTV titled Tacoma FD. As you might've guessed from the name, the series follows a group of firefighters in Tacoma, Washington and takes a comedic look at the less glamorous parts of the job. Here, Hogan plays Ike Crystal in the first and ongoing second season.
Jessica Amlee (Mallory Wells)
Mallory has a pretty complicated story arc throughout Heartland, and it has her popping in and out of the ranch for the first five seasons. We all thought she and her family would be gone completely after season five, but she did come back in the next season. She leaves yet again to go to Paris with the love of her life, Jake Anderson. They come back to Heartland after three seasons to finally tie the knot.
Jessica Amlee plays Mallory, which was her first major television role outside of a few TV movies and minor guest appearances in Smallville, The Twilight Zone, and Stargate: Atlantis, among others. Following her recurring appearances in the later seasons of Heartland, Amlee continued to land roles in various TV movies.
Her most recent project was a Netflix tween drama named Greenhouse Academy. The show ran for four seasons in total, and Amlee landed a main role as Jackie Sanders, the best friend of the show's protagonist.
Dempsey Bryk (Wyatt McMurty)
Wyatt is Clay McMurty's cousin who first appeared in the latter parts of season 10, when he and Clay bump into Georgie Morris and they later go out on a first date (despite already having a girlfriend, which is revealed later in the show). Their relationship burned brightly but quickly and eventually ended when Georgie developed feelings for someone else.
During his recurring appearances in Heartland, actor Dempsey Bryk also had a few guest roles in tv programs like Saving Hope and Black Mirror (in the "Arkangel" episode), along with his most memorable performance as Tristan Avery in Mary Kills People. Here's a fun fact: both his parents are actors as well and in Mary Kills People, he actually appeared alongside his father Greg Bryk!
Bryk's 2019 was also a busy year for him. He appeared in four episodes of the pilot season of Timeline and landed a main role as Thurston Polk in The Birch, a horror/thriller miniseries about an ancient demon birch tree (trust me, it's actually a very good series!) that premiered on Facebook Watch. He has also had a minor role so far in Netflix's V-Wars.
Roger LeBlanc (Bob Granger)
Robert "Bob" Granger may not have been one of the more well-liked characters when his storyline first started to unfold in season 8, but he had a darn good redemption arc later on. He was introduced as the owner of a wildlife rehabilitation center that catered to bears, buffalos, wolves, and many others. However, it was revealed that he was working with poachers. He turned them, and himself, in and from then on, he refused to work with them again.
Following his run in Heartland, actor Roger LeBlanc's next major television role began just this year with CBC's Fortunate Son. The show is a political drama about espionage and is based loosely on the experiences of Mary Cox, who helped Americans who were attempting to elude the government-imposed military draft during the Vietnam War cross the border into Canada.
Jessica Steen (Lisa Stillman)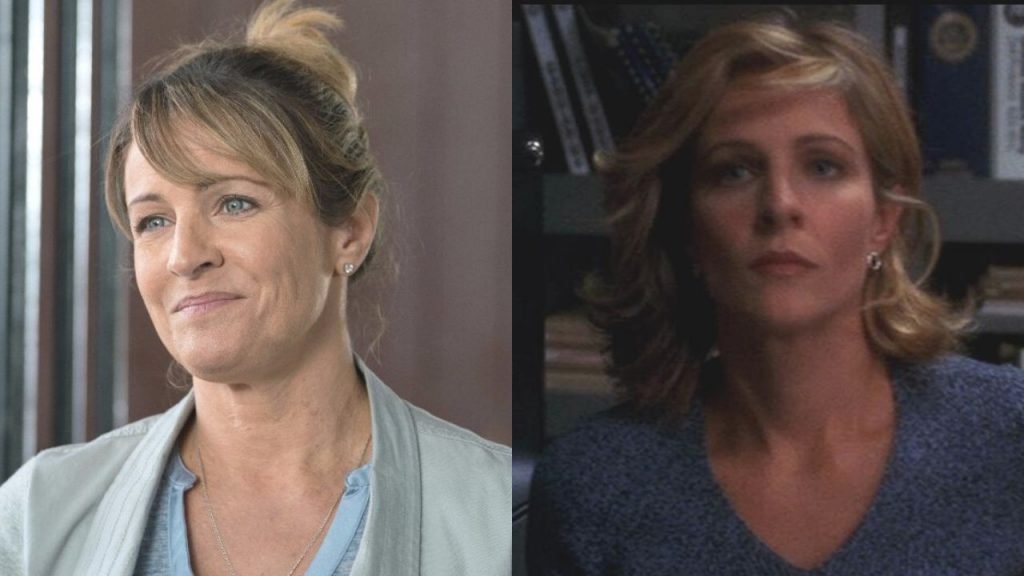 As the owner of Fairland Stables, Lisa Stillman was bound to cross paths with the Bartlett/Fleming families in Heartland. Eventually, a romantic relationship emerges between herself and Jack Bartlett and though they had their on-and-off moments throughout the first several seasons due to Lisa's constant travels for work, they did eventually elope at the end of season 7.
The actress who plays Lisa, Jessica Steen, probably has one of the most familiar faces in the cast of Heartland, and it's because she has quite an extensive career in television. One of her longer-running roles was back in the late 80s, as Corporal Jennifer "Pilot" Chase in Captain Power and the Soldiers of the Future.
Jumping forward about two decades, however, saw Steen in guest appearances in some of our favorite cult classics, like Charmed, Supernatural, NCIS (where she played Special Agent Paula Cassidy for six episodes), and even CSI: Crime Scene Investigation. She also appeared as Donna Sabine as a replacement in ten episodes of Flashpoint season 2.
Michelle Morgan (Lou Fleming)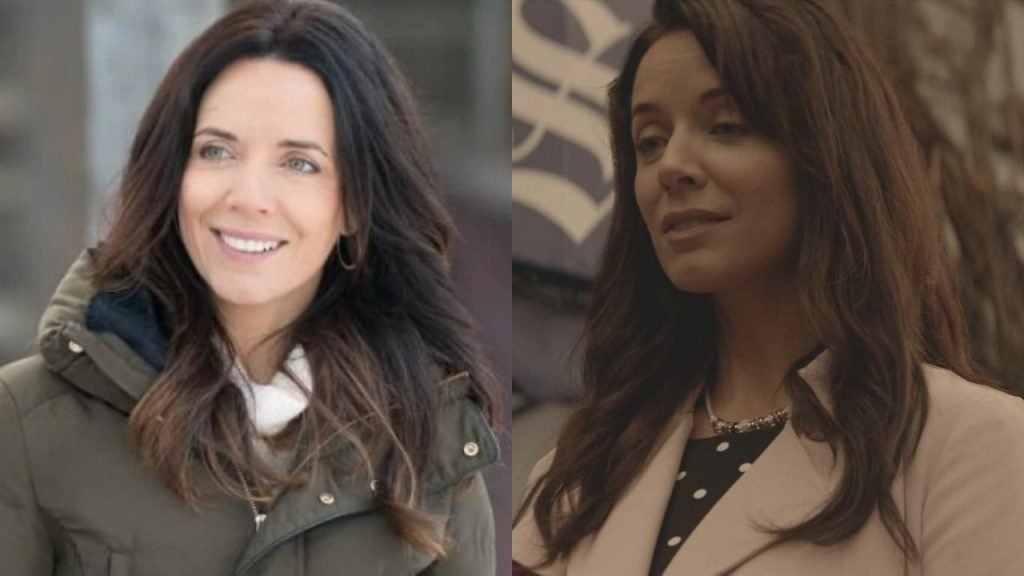 As one of the main characters who runs the business side of Heartland, we all know who Lou Morris is. She is a strong woman, mother, and businesswoman who balances her responsibilities with Heartland, the Maggie's branch in both Hudson and New York, and her two daughters Katie and Georgie.
Actress Michelle Morgan's main project throughout her television career has been Heartland, but she has had occasional guest appearances in shows like Stargate Atlantis, Supernatural and The Good Doctor.
Most recently, she has taken on the role of Gabi Kane in The CW's Batwoman, where she plays the mother of the eponymous Kate Kane (a.k.a. Batwoman herself). Though she has appeared only twice so far, there's no telling yet how big of a role she'll play in future seasons!
Shaun Johnston (Jack Bartlett), Greg Lawson (Clint Riley), Megan Follows (Lily Borden)
Jack Bartlett is the family patriarch, and his presence in Heartland is everywhere. He's old-fashioned and stubborn, which has often caused a lot of friction with those closest to him. However, he does finally gain a softer heart – repairing his hostile relationship with Ty, giving him and Amy his blessing for their marriage, and even finding love himself with Lisa.
Despite his undoubtedly full schedule with Heartland, actor Shaun Johnston still had time for a few guest appearances as Juan Carlos in the supernatural sci-fi series Wynonna Earp. Joining him on the show were fellow Heartland co-stars Greg Lawson and Megan Follows.
Lawson, who played probation officer and social worker Clint Riley, bagged a major role as Sheriff Nedley in Wynonna Earp, appearing in almost two dozen episodes so far. Follows, on the other hand, had a few guest appearances as Ty Borden's mother Lily on Heartland before portraying Michelle Gibson on Wynonna Earp, and Edith Mooreland in Netflix's October Faction.