It's pretty clear that The CW is a powerhouse in the TV broadcasting industry. Some of the most well-known titles in the last decade are theirs: Gossip Girl, iZombie, The Vampire Diaries, One Tree Hill, Jane the Virgin. The list really does go on and on.
They've done originals, reboots, and children's shows spanning a variety of genres. Not to mention wildly successful reality shows like America's Next Top Model and the Whose Line Is It Anyway? reboot. So, it comes as no surprise, then, that the geniuses working with the network have been able to create a plethora of spin-offs and series crossovers.
And The CW's TV show roster is about to get even bigger – and better – than it already is. Cue the spin-offs!
Green Arrow and the Canaries
Now that Arrow has wrapped its eighth and final season, it's definitely a relief to find out that the show that started the entire DC TV universe isn't quite saying goodbye to us yet.
This most recent Arrow spin-off, officially titled Green Arrow and the Canaries will feature three incredible, strong female leads: Mia Smoak/Green Arrow, alongside Laurel Lance and Dinah Drake. And many fans are hopeful that former female characters like Thea Queen and Sarah Lance (who is currently on another Arrowverse show DC's Legends of Tomorrow) will also be returning to the female-led spin-off.
The show premiered as a backdoor pilot during Arrow's final season. And seeing that these badass women have been pretty central to the show over the past few seasons, it was exciting to see how the last season set up the stage for the spin-off. Especially considering the time gap between adult Mia in the 2040s and present-day Dinah and Laurel that the backdoor pilot had to explain.
If, like me, you became a super fan of Kat McNamara overnight after watching her kick butt as Clary Fairchild in Shadowhunters, and then as Mia Smoak, you're going to absolutely love this first step into the next generation of the Arrowverse! Having Katie Cassidy and Juliana Harkavy reprise their roles as Laurel and Dinah is really just the cherry on top of an already awesome potential new series.
UPDATE: Sady, The CW is not moving forward with Green Arrow and the Canaries.
Superman & Lois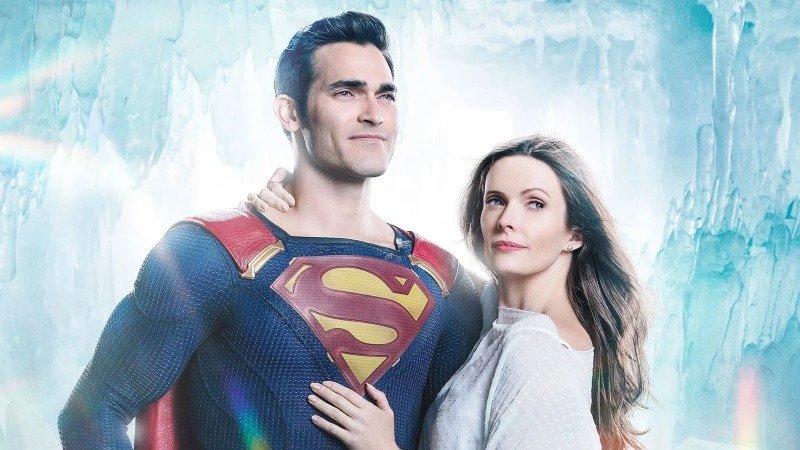 That's right, The CW is adding not one, but two new spin-offs to its DC Comics universe! Just this October, the network announced its plans to begin development on the spin-off branching off from Supergirl. This time focused on Kara Danvers' already-iconic cousin Clark Kent, aka Superman! And in January The CW confirmed that they have ordered Superman & Lois to series.
Superman was first introduced to the Arrowverse early in the second season of Supergirl, where he was played by the dashing Tyler Hoechlin. He reappeared in the Elseworlds crossover event as Black Suit Superman and this is also when we first met Lois Lane, played by Elizabeth Tulloch. As far as we can tell, Superman's origin story thus far is the one we all know and love: he was sent to Earth from Krypton and was raised by the Kents in Kansas, became a journalist for The Daily Planet, and met Lois Lane.
Now, a lot of people are probably feeling skeptical about yet another Superman story to join Tom Welling's Smallville on top of Brandon Routh in the movie franchise – both of whom appeared during the Crisis on Infinite Earths crossover event. However, what sets this spin-off apart is its shift in focus on Clark Kent's life outside of how we know him as Superman. Superman & Lois reportedly will pick up some time after Crisis and will show Clark and Lois dealing with the complex nature of being working parents (to twins no less) in modern society.
There are still a few things that are yet unclear about how The CW will handle the Superman & Lois spin-off. There's also the question of which villains Superman will be facing, especially considering most of the classics have already made an appearance in Supergirl.
But one thing we can agree on, watching Clark and Lois navigate an (almost) normal life as parents to their teenage sons Jordan and Jonathan (played by Alexander Garfin and Jordan Elsass) will definitely be a breath of fresh air!
UPDATE: Superman & Lois is premiering on The CW on February 23rd.
The 100 prequel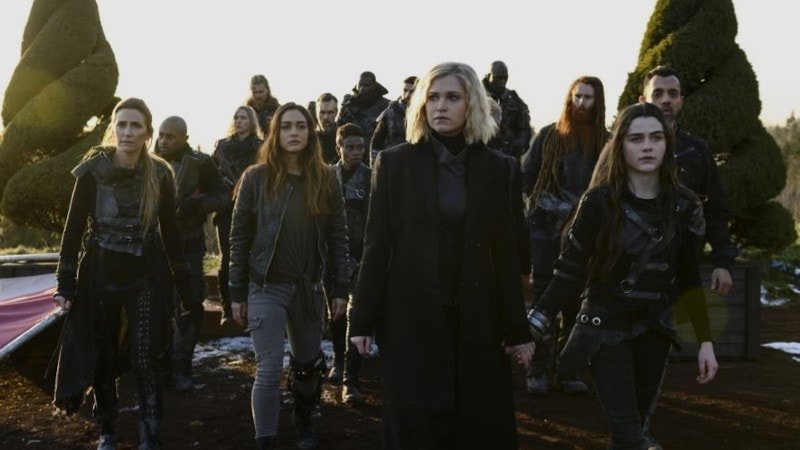 We've all seen our fair share of shows and movies depicting a post-apocalyptic future/dystopian alternate universe, where society has been split into various groups fighting for survival. There's the Divergent franchise, The Hunger Games trilogy, The Walking Dead and Fear the Walking Dead, the Mad Max franchise, the Maze Runner trilogy, and of course, The 100.
In October, the CW confirmed that The 100 showrunner Jason Rothenberg is working on a prequel series as the parent show nears its end. Set to premiere as a backdoor pilot during the seventh and final season of The 100, the prequel, which will not be titled Anaconda after all (only the season 7 episode will bare the name Anaconda), takes off 97 prior to current events, beginning with the nuclear apocalypse that started it all.
According to Deadline, the show will be about "a band of survivors on the ground as they learn to cope in a dangerous world while fighting to create a new and better society from the ashes of what came before."
This means that as opposed to The 100 where the main characters grew up on a habitable space station, the prequel will likely focus more on the Grounders. Those who survived the apocalypse and were forced to adapt to a world with no laws, no order, and no resources.
Of course, there's really no telling yet what direction the show will take for certain. After all, it's still awaiting a series order as of writing. But hopefully, we'll get a better idea of what to expect when the backdoor pilot airs. And who knows, maybe even a glimpse into who will be cast as main characters, too!
UPDATE: The 100's spinoff is rumored to be still under consideration at The CW.