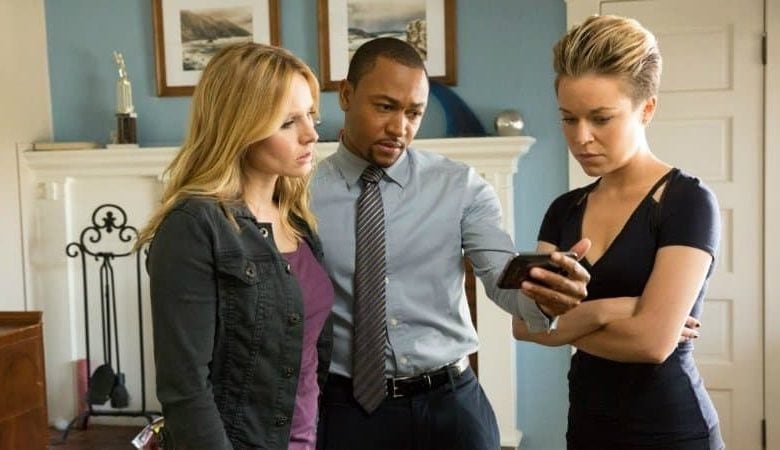 For a couple weeks now we have heard rumblings of a possible Veronica Mars revival. And now it's finally official, the Veronica Mars revival is a go! Because Hulu just handed an eight-episode order to the beloved TV series. So get your tasers ready, Marshmallows, Mars Investigations is back in business!
The announcement was made by the series star Kristen Bell, who plays the titular character, Veronica Mars. And in her announcement Bell not only told us that we will soon be able to stream all three seasons of Veronica Mars and the movie on Hulu. But also revealed that they are making another season of the P.I. drama, since Hulu has officially picked up Veronica Mars for an additional season. Which is amazing news, because ever since the Veronica Mars movie that came out back in 2014 we have been longing to see more of the private detective-turned-lawyer-turned-detective in action.
What do we know about the Veronica Mars revival?
Since the news of the Veronica Mars revival just broke, as of now not much is known about this next chapter of the beloved Veronica Mars TV series. But we can tell you a few things about it.
First of all, as we already mentioned, the Veronica Mars revival will consist of 8 hour-long episodes. And they will debut on Hulu sometime in 2019.
Secondly, we also know that Veronica Mars creator Rob Thomas will be back executive producing the revival. As well as will write the first of the eight new episodes of the show. Additionally, Kristen Bell will also be back not only as the star of the series but also as executive producer alongside Dan Etheridge and Diane Ruggiero-Wright. And Warner Bros. Television and Spondoolie Productions will produce the project.
And last but not least, we even have the synopsis for this upcoming Veronica Mars revival to share with you. It will follow Veronica Mars as her P.I. firm Mars Investigations is hired by parents of a kid who was murdered in Neptune during spring break. But as it later turns out, their son isn't the only spring breaker to turn up dead in the seedy beach town of Neptune, California. So Veronica starts her investigation and soon is knee-deep in a mystery that involves both Neptune's rich and famous, who would like nothing more for college kids to stop using their hometown as their spring break destination, and Neptune's working-class, who rely on the income provided by the town's tourist industry.
Are you as ecstatic as we are to hear that Hulu has revived Veronica Mars? And what are you looking forward to seeing during the eight episodes of the revival? Comment down below or message us on social media! Until next time, Marshmallows!