No doubt, TV show business is pretty cutthroat. Because for TV shows and everyone involved in making them a second season or even a full season is never guaranteed. Which is why every year there are several freshman shows that are canceled and don't go past their initial first seasons. And why every season my list of the best 1-season TV shows that ended a little too soon gets bigger and bigger.
So I thought that it is finally time to share my top TV show picks and best TV series that, although ran only for one season, were still very good and will make great binge watching shows. In this list, you will find everything from medical and legal dramas, to sci-fi shows and high school series. Which means that it will cater to every type of TV show fan. And hopefully, will also help you discover some new series to watch and to be a fan of.
Just a quick disclaimer. The opinions on all these shows that made this best 1-season TV shows list are my own. And often won't correspond with what critics are saying about these shows. But if you have been a part of the TV show world for a while now, like I have, then you probably know that if you are a fan of a show, critics opinions don't really matter. And you can also enjoy a show that is cheesy or not of the highest quality.
This is also the reason why I don't call these series my guilty pleasure TV shows. Because I don't feel guilty what so ever while watching these shows. They are fun and good entertainment. Which is one of the basic characteristics of a TV show, any TV show. Okay, now that this disclaimer is over, let's dive into this list of the best 1-season TV shows that ended way too soon!
Terra Nova
When it comes to TV projects with big names attached to it, Terra Nova probably would be one of the first shows on this list. Since Steven Spielberg, himself executive produced this sci-fi drama. Yet, unfortunately, even that didn't help Terra Nova move past its first season. Ending the show with 1 season and 13 episodes under the show's belt.
Why should you still give this show a chance, even if it ran for only 1 season? Well, besides Steven Spielberg's involvement this 2011 drama is the epitome of spectacle TV. Set more than 100 years in the future, the world as it is dying, so groups of people are selected to go back in time and create a new world there. And the Shannon family is one of the selected. However, before Elisabeth and her three children can go, they have to rescue the family's patriarch Jim Shannon from prison.
Really, Terra Nova has everything. There is beautiful world building, interesting conspiracies, a bit of family drama and teenage rebellion and dinosaurs. Yes, dinosaurs! Need I say more?
The Finder
If you were a fan of Bones, then you absolutely need to check out The Finder. Brought to life by Bone's creator Hart Hanson and first appearing on our radar as backdoors pilot on the sixth season of Bones, 2012's The Finder is a procedural drama with a lot of heart and a lot of comedy. Which deserved a lot more than the 1 season and 13 episodes that the show got.
The Finder tells the story of Walter Sherman aka The Locator, a U.S. Army veteran who after suffering a brain injury in Iraq acquires the power to find anything and everything. Accompanied by ex-lawyer Leo Knox, U.S. Marchal Isabel Zambada, and a few others. Each episode explores Walter going on a search for different things from missing fathers to magician's beautiful assistant.
This show is a hell of a lot of fun, while the procedural quality keeps it interesting from episode to episode. On top of that, Bones' Dr. Jack Hodgins is in one of the episodes, so you know that the show is amazing.
Star-Crossed
If you are a fan of sci-fi, aliens, romance, and conspiracy, then Star-Crossed is definitely a show that you need to check out! The 2014 show not only stars actors like Aimee Teegarden and Matt Lanter, but it also tells a story about integration, race and a few other hot-button topics that are oh-so-current.
Set in the year 2024, the show depicts a story about a human girl and an alien boy falling in love and overcoming many obstacles to be together. Ten years before the events of the show an alien race called the Atrians crash-landed on Earth, near a small town in Louisiana. The aliens were rounded up and secluded into a heavily guarded camp called the Sector. But now seven teenagers are piloting the Atrian integration program by going to a human high school. Meanwhile, humans and Atrians alike are fighting for the survival and well-being of their races.
If aliens, a Romeo and Juliet-like love story and a whole lot of action don't interest you. How about some high school drama and exploring a brand new alien race over the course of the 13 episodes of Star-Crossed? Because this show has it all!
The Nine Lives of Chloe King
Another show that in my opinion ended way too fast with just 10 aired episodes is 2011's The Nine Lives of Chloe King. And if you like Shadowhunters and shows similar to it, then The Nine Lives of Chloe King might be just up your alley.
This show is about a girl named Chloe King, who upon turning sixteen discovers that she isn't entirely human. Rather she is a descendant of a mythical race called the Mai, and therefore she possesses various cat-like superpowers like enhanced strength, speed, hearing, cat-like claws and of course nine lives. Soon she meets others like her who tell her that not only there are people hunting the Mai, but that she is the one to unite humans and Mai.
So if you are into ancient races, super-powered teens, and wars between humans and other races, then I'd suggest you take a peek at The Nine Lives of Chloe King. On top of that, the show also has some romance, a love triangle and plenty of teenage drama. Which makes it perfect for those who are into shows like that.
Reef Doctors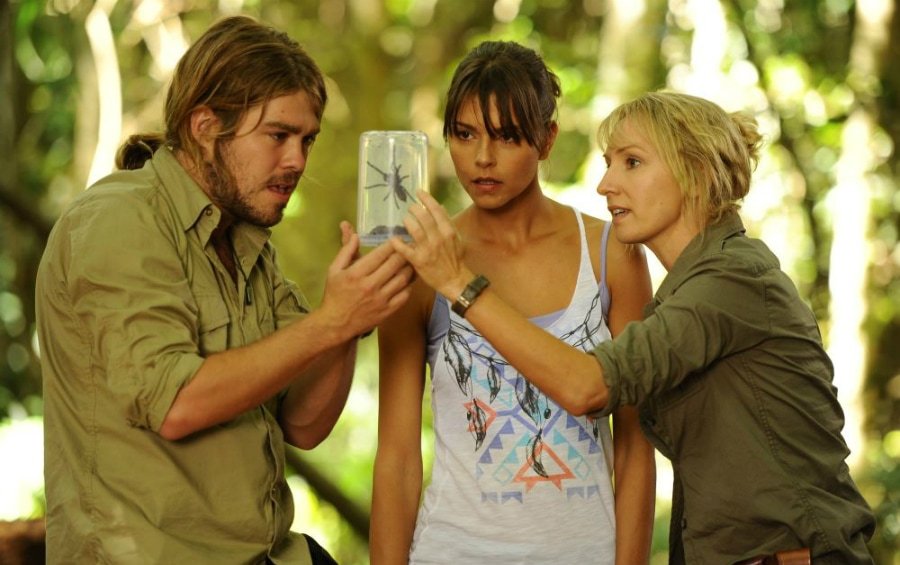 Moving away from teenager shows for a bit and also U.S. based ones for that matter. Another show that enjoyed only one season and 13 episodes but that is worth watching is Australian drama Reef Doctors.
This 2013 show is set on a small island in the Great Barrier Reef, where doctor Sam Steward and her staff are treating locals and tourists alike with limited resources and no close proximity to a large hospital. What I especially love about this show is how it not only explores life on a small, remote island but how it also highlights the Australian nature and everything it has to offer, including venom, that might just hold a cure to some of the most deadly diseases.
Love medical dramas? Or are interested in shows that are set in interesting locations? Then give Reef Doctors a chance, because this Aussie drama is a not-so-typical medical TV show with a lot of heart and beautiful visuals.
Heartbeat
Then there also is Heartbeat. A medical drama with a strong female lead that perfectly combines humor, medical emergencies and shows how the latest cutting-edge medical innovations can and do save lives.
The protagonist of 2016's Heartbeat is Alexandra Panttiere, a renegade heart-transplant surgeon and Chief Innovation Officer of a research hospital, who is pushing the envelope when it comes to innovation and doing everything she can to save her patients' lives. Meanwhile, she is also trying to navigate her personal life and proving that she deserves her role as CIO.
Although only 10 episodes of this show got made. All ten of them are exciting. And Melissa George shines as a strong, capable female lead in Heartbeat. So even if you don't quite fancy medical dramas, watch Heartbeat for her. You won't be disappointed.
Combat Hospital
Fans of Canadian television will tell you, Canada produces some amazing TV shows. And 2011's Combat Hospital is one of them. Because, despite there only being 13 episodes of this show, it lets you enjoy a medical drama set in a military environment that is unique, interesting and action-packed.
This show is set in a military hospital in Kandahar, Afghanistan where an international team of doctors is treating the injuries of soldiers and Afghanis alike. It touches on everything from the conditions and situation in Afghanistan to workplace romance and the hardships that one faces while being away from family for an extended period of time.
No matter if you are interested in medical dramas, military dramas or just fun shows to binge watch over a short period of time, Combat Hospital can be the show for you. And if you loved Michelle Borth on Hawaii Five-0 or like Elias Koteas on Chicago P.D. then Combat Hospital is a must watch!
Recovery Road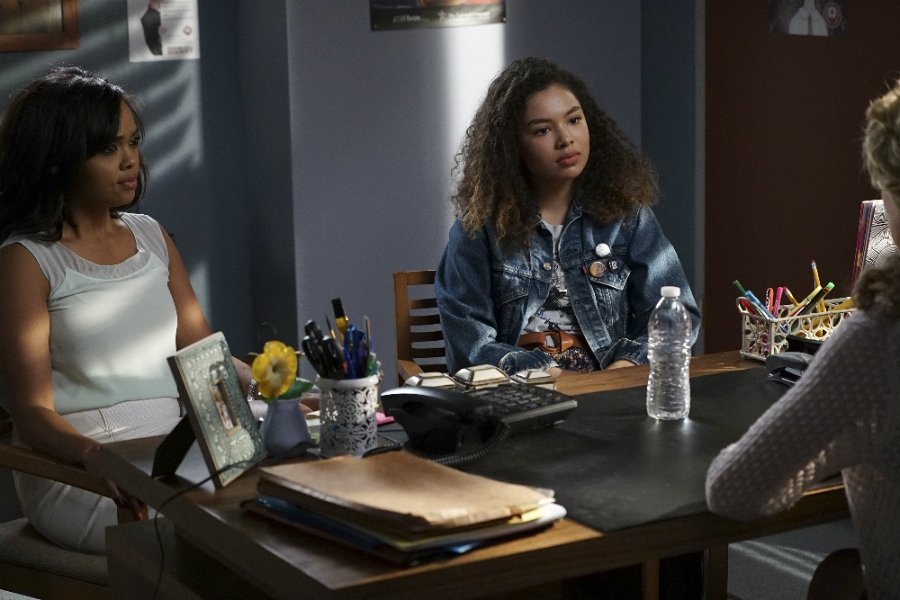 An interesting show that also ended its one-season run way too soon is Recovery Road. This 2011's drama from Freeform is unique in it's setting. And in the fact that it deals with a topic that not many shows do, so that is a reason enough to check out Recovery Road.
Set in a sober living facility, the series follows a teenager Maddie Graham. Who is forced to live there after the school catches her with alcohol in her locker. And over the course of the shows 10 episodes, we explore the dynamics between the sober living facility's residents. And what it is like to be an alcoholic in high school.
I think this show doesn't get enough credit for daring to show an alcoholic high school student who is forced to deal with her problem at such a young age. And in addition to that, it also nicely incorporated character-driven stories and some romance. So if you are interested in seeing all that, binge Recovery Road!
Charlie's Angels
One of the most famous TV show and film franchises is Charlie's Angels. So it was no surprise that 2011 came with the news that Alfred Gough and Miles Millar are rebooting this kick-ass property into a modern TV show. And, although short-lived, this reboot is still a fun action show to watch.
The story of the Charlie's Angels reboot follows Abby Sampson, Eve French, and Kate Prince. Who, with the help of John Bosley and intel from Charlie Townsend himself, are solving a variety of different cases. They take on everything from kidnappings to murders during the 7 episodes of Charlie's Angels that got filmed and looked good while doing it.
Even though this show doesn't have the quality of the original show or the movies, it is still a fun watch. And actors like Jessica Jones's Rachel Taylor, Iron Fist's Ramón Rodríguez and Titans' Minka Kelly only add interest to this project.
Incorporated
Jumping back to sci-fi genre for a bit, one more show that deserves your attention is Incorporated. And despite not being renewed for a second season, this 10-episode series is a sci-fi gem. One that will make you think and will leave you on the edge of your seat episode after episode.
Set in the year 2074, in a world where big corporations are ruling everything and everyone, this 2016 drama series follows Aaron Sloane aka Ben Larson. He infiltrates the biggest corporation in the world under a false name to find and rescue the love of his life, Elena Marquez.
Sci-fi fan or not, drama fan or not, Incorporated is a very interesting watch. And since it is executive-produced by names like Matt Damon and Ben Affleck you know that it will be well-thought-out and beautifully build TV show, which begs for your time and attention.
Notorious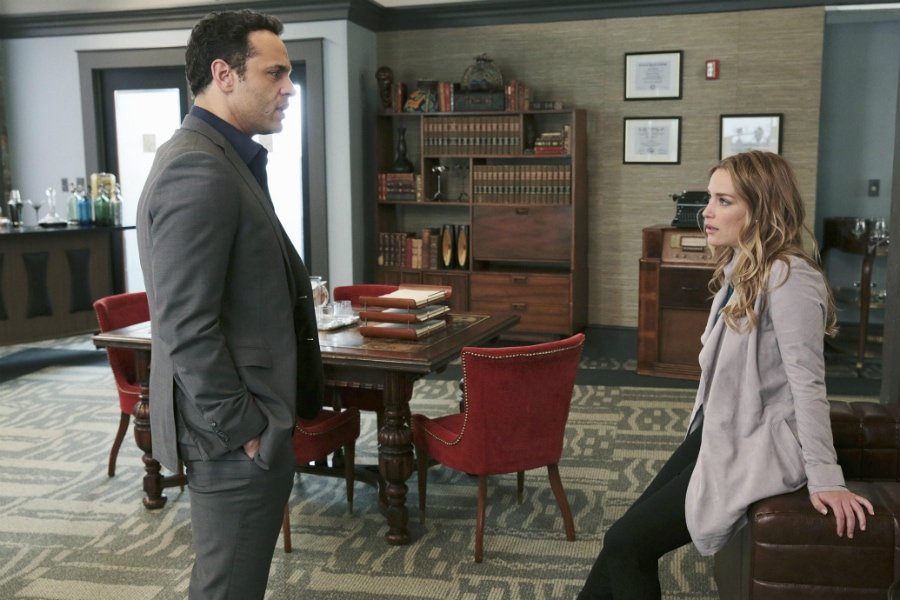 And I will end this list of my the best 1-season TV shows with three legal dramas. First on the list, 2016's Notorious. A mix of legal and media-related drama, with an interesting concept and good execution.
Notorious follows Julia George, a top talk show producer, and Jake Gregorian, a celebrity lawyer, who work together to spin high-profile incidents to their benefit. They are a powerhouse duo that dominates their individual fields and, when teamed up, the media as well.
Even though only 10 episodes aired, it is still a show worth checking out. Because it has drama, romance and beautiful people who, with their influence, dominate the world of news and crime. And the actors involved with this series will only make you enjoy it more.
Conviction
The second lawyer drama that also came out in 2016 but fell short on viewers' support is Conviction. While not many thought the 13 episodes of this show were good, I found the show entertaining and fun to watch, which is why it is on this list
This show follows Hayes Morrison. A lawyer and the Former First Daughter, who is handed the reins of Conviction Integrity Unit. The unit consists of people of various backgrounds, who examine convicted cases and try to determine if the conviction was wrongful.
Not going to lie. The thing that first sparked my interest in Conviction was the fact that Hayley Atwell was the lead of the show. But what made me stay and watch all the episodes was the interesting cast. The dynamic between the characters. And the cases that the CIU took on. So I'd say, if you like high-stakes law dramas, Conviction might be an interesting watch for you!
Chicago Justice
Finally, I can't forget to also mention Chicago Justice. The fourth show in Dock Wolf's One Chicago franchise, Chicago Justice didn't go past its initial 13-episode order. But it was great while it lasted. And gave us more screen time for Antonio Dawson, which is always great if you are a fan of any of the Chicago shows.
Chicago Justice tells a story about Chicago's State's Attorney team, who investigate a slew of different cases and try to bring to justice those who have committed crimes. On top of that, it shows the dynamics of the team, which is an interesting mix of lawyers and detectives.
So why should you check out Chicago Justice? Well, if you love legal dramas or any of the other three One Chicago shows, then this show should be a no-brainer for you. It has investigations courtroom action. But most importantly, it widens your understanding of the world these Chicago shows are set in.