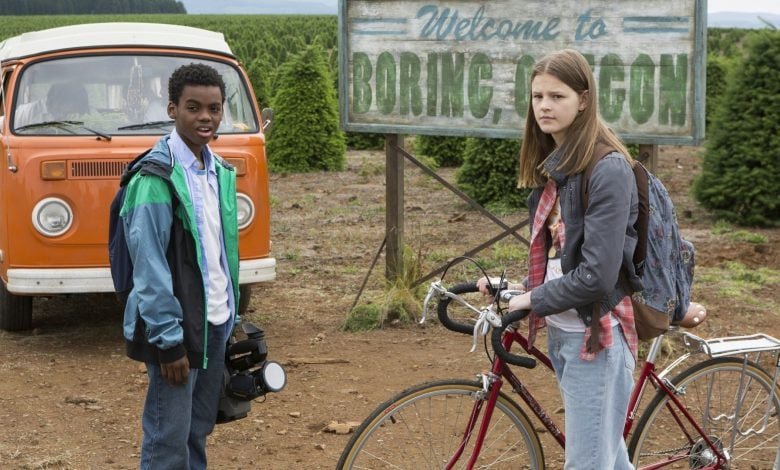 As a 90s kid myself, I can attest that this was, undoubtedly, the best decade to be born – and grow up – in.
We danced to the music of N*SYNC, Janet Jackson, Britney Spears, Nas, and Snoop Dogg. We played Street Fighter II at the arcade and Pokemon Red on our Game Boys. And we experienced the advancements in technology with the invention of the world wide web!
In terms of world history, the Nineties bore witness to the end of the Cold War and thus, the Soviet Union, the Rwandan genocide (which served as the basis for the beautiful 2004 movie, Hotel Rwanda), the LA riots, and the Oklahoma City bombings, the election of Nelson Mandela as the President of South Africa, the Columbine Massacre, and the deaths of Pablo Escobar, Princess Diana, Mother Teresa, Tupac, Selena, and Gianni Versace.
Indeed, it was an interesting time to be alive. A time of denim jackets, oversized sweaters, and sneakers.
To commemorate how truly awesome the nineties were, we've put together a list of modern TV shows set in the 1990s, so you can relive the good ol' days!
Schooled, ABC (2019 – 2020)
Set in the 1990s, ABC's Schooled is a direct spin-off of the network's period sitcom, The Goldbergs, with its backdoor pilot airing as a special of its parent series in 2018.
Departing from the Goldberg family, Schooled follows the exploits of former popular girl Lainey Lewis as she returns to her hometown of Jenkintown, Pennsylvania.
She had previously left the town – and her engagement – to pursue her musical aspirations in L.A. but after that didn't pan out, she accepted a job as the music teacher at her high school alma mater, William Penn Academy.
Though with wildly differing personalities, she eventually forms strong friendships with her fellow teachers as well as her old guidance counselor, John Glascott, who is now the principal.
Young Sheldon, CBS (2017 – present)
The Big Bang Theory is one of CBS's most successful sitcoms spanning 279 episodes and 12 seasons. And one of its lead characters Sheldon Cooper (played by Jim Parsons) is undeniably one of the best and quirkiest characters of the show.
So, it's no wonder that Sheldon got his own spin-off.
Set in the fictional town of Medford, Texas, Young Sheldon follows 9-year-old Sheldon Cooper (played by Iain Armitage) as he attends Medford High with his older brother George. Although Sheldon is a genius and academically gifted, he often has trouble understanding social cues. So Sheldon has to learn how to live in the world with other people who aren't as intellectually gifted. While his family has to figure out how to understand and relate to him.
Despite the show beginning in late 1989, we quickly move into the 1990s as Sheldon graduates high school and starts college at age 11.
Clarice, CBS (2021)
You might have heard about Jonathan Demme's Oscar-winning movie The Silence of the Lambs. Well, CBS' Clarice is the story of what happens after the events of the 1991 box office hit.
That's right, on Clarice we meet Clarice Starling (played by Rebecca Breeds) one year after her near-fatal encounter with Buffalo Bill. Now a rookie FBI agent Clarice returns to investigating crimes along with her fellow federal agents. However, it's 1993 and the FBI is very much a boys club. So now Clarice not only has to deal with past trauma but also find her voice in the male-dominated world of the FBI.
Don't count on seeing Hannibal on Clarice because the focus of this show is Clarice Starling and her professional and personal life.
Pam & Tommy, Hulu (2022)
In the 1990s Pamela Anderson and Tommy Lee were big names in the entertainment industry. Anderson was wearing the iconic red lifeguard bathing suit on Baywatch while Lee was busy with his heavy metal band Mötley Crüe. So, when the two met, fell in love, and married after only four days of knowing each other, it was all over the tabloids.
But an even bigger scandal than the marriage itself was the sex tape that the couple recorded privately during their honeymoon and that was later stolen and distributed by Internet Entertainment Group.
And that's what Hulu's 8-episode drama Pam & Tommy is about.
Starring Lily James and Sebastian Stan, the miniseries follows Anderson and Lee as they meet, get married, and later have to deal with the fallout from the theft and release of the infamous tape.
Cruel Summer, Freeform (2021 – present)
Among the newer shows on this list of best 90s TV shows is also Freeform's twisty thriller Cruel Summer which takes place on June 21st of three different years – 1993, 1994, and 1995.
Cruel Summer tells the story of Jeanette Turner, a nerdy wannabe turned the popular girl who's implicated in the sudden disappearance of her classmate Kate Wallis, the actual popular girl whose life Jeanette seemingly took over after Kate went missing.
So we watch as Jeanette's small town of Skylin, Texas turns on her as the evidence of her connection to Kate's disappearance grows stronger and stronger. And unravel the mystery of Kate's kidnapping as we alternate between the point of view of the two girls on that fateful date.
Moone Boy, Sky One (2012 – 2015)
Irish comedian Chris O'Dowd created a comedic gem with Moone Boy, a semi-autobiographical coming-of-age sitcom that follows a young boy as he grows up throughout the late 1980s and early 1990s.
12-year-old Martin Paul Kenny Dalglish Moone is the youngest child – and only boy – in the Moone family. As a way to help him navigate the growing pains of living with sisters in a generally scatterbrained family, along with living in a small town in rural West Ireland, Martin spends his time with his imaginary friend Seán Murphy (who's played by O'Dowd himself!).
Martin's unique perspective comes to life through animations and together, they embark on all sorts of adventurous schemes with the charm and wit that only O'Dowd could bring.
Pose (Season 2), FX (2018 – present)
From the brilliant minds of Ryan Murphy and Brad Flachuk, the award-winning creators of Glee, American Horror Story, and Scream Queens, along with Steven Canals, comes FX's drama series Pose.
The show begins in the late 1980s and brings to the forefront the several emerging "segments of life and society in New York", including the corporate yuppies, the downtown arts scene, and the emerging African-American and Latino ball culture.
The second season jumps to the beginning of the Nineties decade, where many of the characters are living with HIV/AIDS and are becoming activists both for themselves and for their loved ones who have had their lives changed completely by AIDS.
Fresh Off The Boat, ABC (2015 – 2020)
The story of the Huang's (inspired by the life of food personality Eddie Huang) that's told in ABC's Fresh Off the Boat is the quintessential story of an immigrant (and first-generation immigrant) family that has moved to America in the 1990s and is just trying to assimilate.
The family, composed of parents Louis and Jessica with their three sons Eddie, Emery, and Evan, have recently relocated from Chinatown, Washington D.C. to Orlando, Florida. Louis is the owner of a steakhouse and loves all things American while Jessica continues to push her sons to stay in touch with their Taiwanese heritage.
Fresh Off the Boat flawlessly injects humor into situations that all immigrant families know well and will always be able to relate to in their own ways.
Derry Girls, Channel 4 (2018 – 2022)
Though the Troubles in Northern Ireland (known internationally as the Northern Ireland conflict) is definitely one of the lesser-known conflicts of the 1990s, it sets the background for Derry Girls, a British sitcom on Channel 4 and now available to stream on Netflix, too!
Derry Girls tells the story of Erin, her cousin Orla, their friends Clare and Michelle, and Michelle's cousin James as they attempt to navigate their already stressful teenage years.
Amidst their Catholic all-girls school, the army checkpoints, and constant military presence, Erin and her friends just want to get through the rollercoaster that is being a teenager.
My Mad Fat Diary, E4 (2013 – 2015)
We've got yet another British sitcom on our list with E4's My Mad Fat Diary, which is based on Rae Earl's novel My Fat, Mad Teenage Diary. The show's protagonist, named Rae after the author, is a 16-year-old teenager growing up in Stamford, Lincolnshire in the mid-1990s.
When we meet her at the start of the series, she's just been released from a four-month stay at a psychiatric hospital for her mental health and body image problems, though unbeknownst to her best friend, Chloe.
All she wants now is to find love and friendship with Chloe's other buddies – all while trying to hide her secret.
This Is England '90, Channel 4 (2015)
Our next British series has its origins in a 2006 film titled This Is England, which traced the roots and growth of the skinhead subculture in England in the early 80s. It was succeeded by three miniseries' from the same writer and director, Shane Meadows, the last of which is This Is England '90.
As a sequel, the show unfolds in four episodes with each of them set against a different season, starting with Spring 1990. It continues the story of its main characters as they go about their personal lives amidst the rise of rave culture, the local drug scene, and the FIFA World Cup (featuring Margaret Thatcher's resignation from her post as Prime Minister!).
The Assassination of Gianni Versace: American Crime Story, FX (2018)
Gianni Versace's death was probably one of the most shocking events to hit the fashion industry in the Nineties – and even until this day. After all, Versace is one of the most recognized high fashion brands in the world today, known for its loud yet stylish prints.
In 1997, Gianni Versace was shot execution-style right outside Casa Casuarina, his home on Miami Beach, leaving his fashion empire to his siblings Donatella and Santo.
This second season of American Crime Story (yet another executive produced by Brad Flachuk and Ryan Murphy) entitled The Assassination of Gianni Versace explores his devastating murder at the hands of a serial killer, Andrew Cunanan, from when they first met up to the manhunt and Cunanan's suicide.
Everything Sucks!, Netflix (2018)
Just because you live in a town called Boring, doesn't mean that your life has to live up to the name. The Netflix original Everything Sucks! is a coming-of-age story set in rural Oregon in 1996 and follows the lives of the teenage "misfits" of Boring High School.
Luke, McQuaid, and Tyler are freshmen and best friends who decide to join their school's AV Club, where they meet Kate, a sophomore, and the principal's daughter.
After an accident leads to the AV Club and Drama Club coming together to create a movie, the teens must deal with drama, romance, and the ups and downs of teenage life. For Kate, that includes coming to terms with her sexuality in a society and time that wasn't as accepting of the LGBTQ+ community.
Surviving Jack, Fox (2014)
It's always interesting when the gender roles are reversed in parenting; when the mother works and the father stays home to man the house and raise the kids. Well, Fox's Surviving Jack injects comedy into a story that we're seeing more and more often in today's society!
Dr. Jack Dunlevy is a former military man turned doctor and his wife Joanne, a loving mother, has decided to go back to law school. That leaves Jack mostly carrying the parental responsibilities over his children: the awkward freshman Frankie and the popular senior Rachel.
His straightforward disciplinary ways of the military may not be as effective with the teens, though, and Surviving Jack is the story of all his unfortunate parenting mishaps.
City on a Hill, Showtime (2019 – present)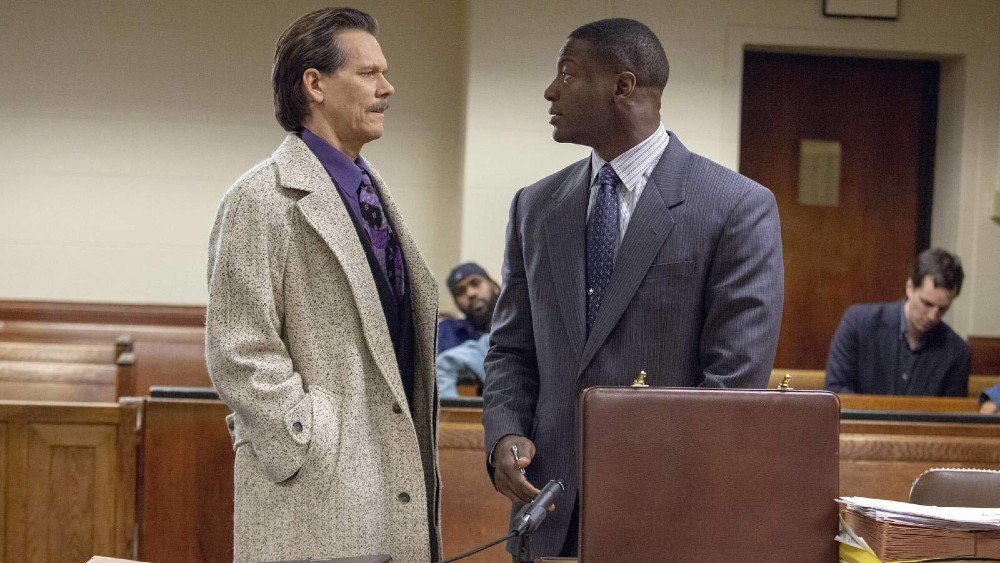 Our last series on the list departs from the light, comedic genre that most of the previous shows here have. Showtime's City on a Hill is an American crime drama set during the early 1990s in Boston that tells a fictionalized version of the "Boston Miracle", an initiative implemented in 1996 to address youth gun violence in the city.
Boston then was riddled with violent criminals and corrupt law enforcement, but that all changed when DA Decourcy Ward and former FBI agent Jackie Rohr form an unlikely partnership to take down a family of armored car robbers from Charlestown.