We all know at least one fairy tale whether from a Disney movie, a book our parents read to us before bed as kids, or – if you're a giant nerdy bookworm like me – from our own readings of the Grimm brothers' and Hans Christian Andersen's complete works as an adult. I mean, I firmly believe that whether a child or an adult, we all need a little of the fantasy and imagination of fairy tales in our lives.
Thankfully, it's not just cartoons that tell fairy tales these days. Some TV shows have exercised the limits of creativity in reimagining the classic fairy tales to suit modern realities and the more mature thinking of its target audience.
So if you're looking to inject some magic, fantasy, and even some supernatural into your TV entertainment routine, be sure to check out these shows!
Once Upon a Time (2011 – 2018)
"Once upon a time, …" is how almost every single fairy tale that we know starts, making it the best possible title for a TV show chock full of magical references! ABC's Once Upon a Time is an absolute classic when it comes to the creative use of fairy tales as a basis for its characters. Yes, the show is less about modern retellings of the stories we know and instead, features a GIANT pool of these stories' characters.
From Snow White to Captain Hook, Rumplestiltskin to Rapunzel, Wicked Witch to Evil Queen, and even more recent favorites like Elsa and Mother Gothel – Once Upon a Time has it all.
Set in the fictional town of Storybrooke in Maine, its residents are primarily ageless fairy tale characters who have had their memories erased by the Evil Queen. The protagonist, Emma Swan, is the only one who can break the curse and save them all.
Once Upon a Time in Wonderland (2013 – 2014)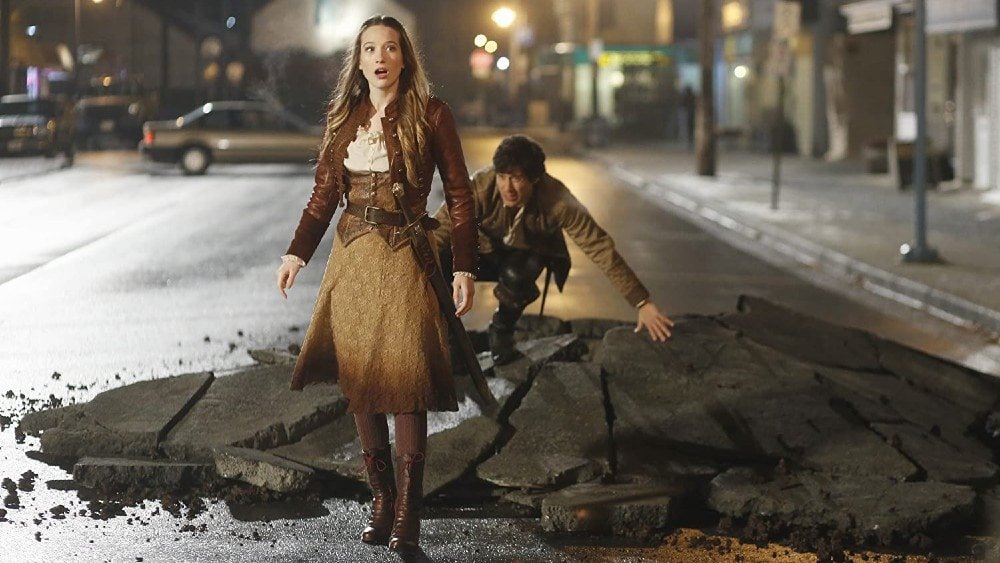 From the title itself, Once Upon a Time in Wonderland is a direct spin-off from the previously mentioned show on our list of the best fairy tale TV series. In the parent series, Wonderland served as one of the expanded settings and then became the primary realm for this spin-off.
ABC's Once Upon a Time in Wonderland ventures off on its own story featuring many beloved characters from Lewis Carroll's novels titled Alice's Adventures in Wonderland and Through the Looking-Glass: namely Alice, the White Rabbit, the Cheshire Cat, the twins Tweedledum and Tweedledee, the Queen of Hearts, and even the Caterpillar.
Alice experiences heartbreak with the supposed death of her true love and leaves Wonderland, only to be placed in an asylum. However, not all is as it seems as she's brought back to fight against the various dangers of Wonderland and find a way to save her love.
Emerald City (2017)
While L. Frank Baum's Oz book series is less of a fairy tale and more of an entire magical universe, like Westeros or Middle Earth for children, it's definitely extensive enough to build a whole new TV series around! That's exactly what NBC did with Emerald City, which as we know, is the capital city of the Land of Oz itself.
The show starts off similarly to the story we're all familiar with: Dorothy gets caught up in a tornado in Kansas and is mysteriously transported to the Land of Oz. When she arrives, she finds that she must make her way to Emerald City and find the wizard so she can go back home.
We don't get to see the lion, scarecrow, or the tin man, but the Wicked Witches of the West and North are still central to the story – despite magic being outlawed by the wizard! Sadly, Emerald City was canceled after just one season.
Tell Me a Story (2018 – 2020)
The Vampire Diaries creator Kevin Williamson and star Paul Wesley team up once again in this web TV anthology series for CBS All Access!
Tell Me a Story tells a different narrative with each season (of which there are sadly only two), and each narrative is a combination and modern retelling of three classic fairy tales – but with a dark, psychological thriller twist. As is pretty common with anthology series', some cast members return each season, and with Tell Me a Story, both Paul Wesley and Danielle Campbell are familiar faces.
Season 1 was set in present-day New York City and told a dark tale with plotlines from The Three Little Pigs, Little Red Riding Hood, and Hansel and Gretel.
Season 2, on the other hand, focused on the three princesses in Cinderella, Sleeping Beauty, and Beauty and the Beast. Unfortunately, it wasn't renewed for a third season. But otherwise, it would have woven a mixed tale of Snow White and the Seven Dwarves, Rapunzel, and Jack and the Beanstalk.
Grimm (2011 – 2017)
Fairy tales continue to take a darker turn with the last show on our list, although it hardly comes as a surprise considering the stories and characters are based on tales from the Grimm brothers – some of which are dark enough on their own. NBC's Grimm is set in modern-day Portland and tells its story from the lens of a supernatural police drama.
Detective Nick Burnhardt from the Portland Police Department discovers that he's a descendant from a long line of Grimms, supernatural guardians tasked with protecting the world against a group of dangerous mythological creatures called Wesen. He's the only one who can see them but luckily, he doesn't have to work alone.
There are a lot of Wesen species introduced throughout the six seasons, so make sure you pay close attention!
Fairy Tales (2008)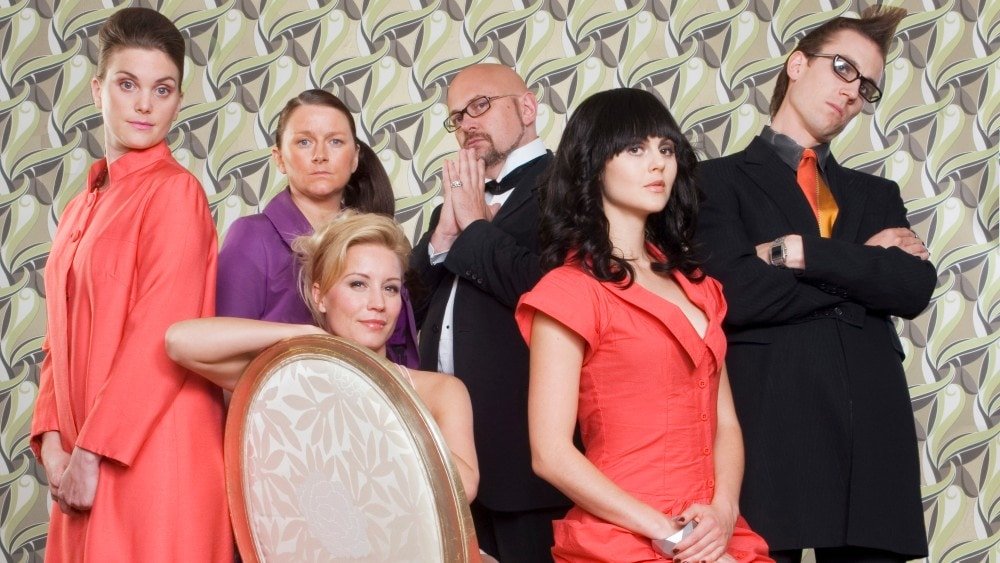 And just as a quick bonus, we're including a British four-episode anthology series titled Fairy Tales, broadcast in 2008 on BBC One, in this list of the best fairy tale TV shows as well.
The show reimagined Rapunzel, Cinderella, The Emperor's New Clothes (under "The Empress's New Clothes", turning the lead into a female character), and Billy Goat, placing each tale in a modern setting. The last episode, however, still features fantasy elements as it occurs in a world "where humans and trolls co-exist".