The Big Apple is the center of the hustle and bustle that is iconic city living.
With unique suburbs, a diverse population, an extremely fast-paced lifestyle, and a tourism industry, New York City is a melting pot of storylines and inspiration.
With a city that sprawls so far, it only makes sense that its police department is kept on its toes at all times, providing more than enough inspiration for TV writers and producers alike.
We decided to dig in and take a bite out of the police procedural scene in the Big Apple by looking for the best shows about the NYPD.
Whether it is a gritty crime scene with a hardened detective, a comedic office drama, or a look at the law and courts, the amount of shows available is nearly endless.
So sit back, grab your favorite snack, and take a journey down the mean streets of New York with the NYPD.
BEST NEWER NYPD TV SHOWS
NYPD Blue, ABC (1993 – 2005)
One of the longest-running police dramas, let alone TV Shows, NYPD Blue is as iconic as the city skyline it takes place in.
The ensemble cast TV show often follows multiple storylines in one episode as the audience is shown what life for a member of the 15th Precinct Detective Squad in Manhattan is like.
A standout among everyone was fan favorite, Detective Andy Sipowicz, who was as complex as he was accomplished.
The show has garnered heavy praise for its realism and gritty look at not only the daily life of police work but the toll it takes on the men and women of NYPD.
It also set the tone for police procedurals to come and won numerous awards during its run, leaving behind a legacy that is nearly impossible to topple.
Blue Bloods, CBS (2010 – present)
Meet the Reagan family, a Catholic, Irish-American family in New York City, who have the NYPD in their blood.
This multigenerational drama follows Police Commissioner Frank Reagan and his children, who also work in law enforcement.
Two of his sons work directly for the NYPD while his daughter is an Assistant District Attorney.
At the core of the show is a look at how being so enmeshed within the legal system as a family impacts everyone, while also being an incredibly riveting story about the legal system, using the family dynamic to show how all arms of the law work together.
Each Sunday the family gathers for dinner, a tradition that sits at the center of the show and keeps the family, and the audience grounded.
East New York, CBS (2022 – 2023)
Meet Deputy Inspector Regina Haywood of the NYPD's 74th Precinct in Brooklyn, East New York.
Following her recent promotion she is met with skepticism, but she quickly proves them wrong through her tenacious devotion to protecting her community in a fair and just way.
This police procedural show has been praised for its strong female lead, showcasing that women can lead with a decisive and fair insight into their job.
What makes Regina such an asset is her deep appreciation for her community and her commitment to treating everyone like an equal while also staving off the slow approach of gentrification and the negative impact that might have on her family and loved ones.
Castle, ABC (2009 – 2016)
Where else would a famous mystery novelist get his ideas from, if not directly from the source? Meet Richard Castle, a well-known writer who finds himself enmeshed in the NYPD when a serial killer starts emulating the murders from his books.
Here he meets detective Kate Becket, who inspires him for his next character, and he decides to team up with her to solve the serial killings.
Initially, his immaturity clashes with her serious demeanour, but she does warm to him in time. (She doesn't have a choice since he has the mayor in his pocket, making all this possible).
Of course, as a millionaire playboy creative, he brings a rather unique talent to the art of crime-solving, but he nonetheless provides deeply valuable assistance to the force.
With a touch of humour added to the grittiness of a police procedural, the show takes on murders among vampire enthusiasts, pretend time travelers and other out-there subcultures.
CSI: NY, CBS (2004 – 2013)
Following the success of CSI: Crime Scene Investigation, CSI:NY takes the same format to the streets of New York.
Using the best in forensic science, the team is led by Detective Mac Taylor as they take on the gritty reality of crime and deduction based on forensic clues.
Although the show is heavily focused on a crime of the week format, we also learn more about the characters and grow to love them for their growth and struggles throughout the show.
In a world where a strand of hair, a fibre or a time of death can make or break a case, the men and women of the CSI unit in New York are pivotal to the NYPD and its law enforcement efforts.
Law & Order, NBC (1990 – 2010)
With an impressive 20-year run, spanning 22 seasons, Law & Order is an American entertainment legend, spawning numerous spin-offs in its lifetime.
What makes the show so unique and intriguing, especially for fans of criminal procedural shows, is the format.
The first half of the show would show the investigation and subsequent arrest of a criminal, the law, whilst the second half took us all the way to the courtroom where we could see the prosecution and justice at work, i.e. the order.
The show never strayed away from making all of its characters fallible, allowing justice to fail at times and creating a more realistic portrayal of life in the NYPD and legal system.
Whether facing ethical dilemmas, corruption, and cases that go wrong, the cast of the show did an incredible job with deeply complex issues.
In fact, the show had such a cultural impact on New York, that it even had a road named after it in the Big Apple.
Fans can visit Law & Order Way in New York, where most of the show was created. Now let's take a quick look at some of the spin-offs from this institution!
Law & Order: Special Victims Unit, NBC (1999 – present)
Taking the show in a more specialised direction, Law & Order: Special Victims Unit focuses specifically on victims of sexual offences.
We get to meet a squad of highly trained detectives in the NYPD, who have the skills to investigate such terrible crimes with the sensitivity needed to help the victims find justice.
The show was an immediate hit and still holds the title for the longest-running primetime live-action series in the history of television and it is still running at 538 episodes, giving it more episodes than its parent show!
Given the dark subject matter, the show does not shy away from the topic, instead, it delves deeply into the types of crimes and politics surrounding them.
Law & Order: Criminal Intent, NBC (2001 – 2012)
This time the show turns its gaze to the investigation of major crimes, looking to figure out the psychological motivation behind the criminals and the detectives too.
As with all other iterations of the franchise, episodes follow a "ripped from the headlines" format, using real crimes in the media as inspiration for episodes.
Adding something new to the formula, viewers also see the crimes as they are committed instead of starting with the investigation.
It also parallels the investigation with insight into the lives of the perpetrators, giving the audience a vantage point the detectives do not have.
Law & Order: Organized Crime, NBC (2021 – present)
The latest edition to the franchise, Law & Order: Organized Crime reintroduces us to the iconic Detective Elliot Stabler, from SVU fame, as he returns to the NYPD to join a task force specifically targeted at bringing down organised crime in New York City.
A unique aspect of the show is that instead of the crime of the week formula, some stories follow multi-episode arcs.
This allows audiences to take a more invested approach to these stories and uncover deeper details about the crimes and how pervasive organised crime is in New York.
Shades of Blue, NBC (2016 – 2018)
Drawing inspiration from the novel Shades of Blue: 30 Years of (Un)ethical Policing by Michael Rudolph, we follow Harlee Santos played by Jennifer Lopez, a single mother in the NYPD who is forced to work with the FBI's Anti-Corruption Task Force.
The twist is that Harlee is corrupt because she framed her abusive ex and father of her 16-year-old daughter for murder.
To keep her frame job covered up, she becomes embroiled with the corrupt Wozniak crew. However, she finds herself in a moral quandary when she is forced to inform against him by the FBI.
Will she remain loyal to her morally dubious friends or will she save herself and betray them to avoid jail time?
New York Undercover, Fox (1994 – 1999)
In New York Undercover, we are introduced to Detectives Eddie Torres and J.C. Williams in the 4th precinct of NYC, who use their skills at infiltration and undercover mastery to bring down gang-related crimes and cases.
As the two tackle the gritty streets of the city, they encounter a number of criminals including drug dealers, organised crime bosses and gangs.
What made the show a success is the diversity of its cast and the complex topics they weren't afraid to tackle, including racism and urban life in the city.
Despite all the undercover action, we also get a look at the personal lives of these detectives and their coworkers, such as raising a son or dealing with an HIV-positive family member.
The Good Cop, Netflix (2018)
Moving things in a more light-hearted direction we catch up with Josh Groban, yes THE Josh Groban playing a by-the-book NYPD lieutenant, and his father who is a little less inclined to follow the rules.
After being paroled for corruption, disgraced police officer Anthony "Tony" Caruso Sr. moves in with his son, Anthony "TJ" Caruso Jr.
Though the two men couldn't be more different, they're still family and while the younger Caruso does his best to uphold the letter of the law down to the smallest infraction, the senior Caruso decides that he wants to resume his life as a crime-solving renegade.
He does so by being a backseat cop to his son's career, offering him advice on cases, tracking down suspects and just life in general.
It is a unique take on the buddy cop format as the unlikely duo set out to solve crimes as a family.
The Mysteries of Laura, NBC (2014 – 2016)
Meet Laura Diamond, a genius NYPD Homicide Detective and mother of two – twins no less!
As she solves crimes, she also tries to balance her personal life, and the impending divorce from her boss Captain Jake Broderick.
With so much on her plate, Laura does her best, and even has the bravery to enter the dating pool once again.
Of course, none of this deters her from being a brilliant crime-solver, as she employs her sharp intuition and unique methods to bust open a case in an often witty way.
The Mysteries of Laura is a wonderfully fun and family-oriented look at balancing life, quirky work politics and being a woman in the NYPD.
Prodigal Son, Fox (2019 – 2021)
In Prodigal Son, we follow Malcolm Bright, who works as a criminal profiler assisting the NYPD.
However, Malcolm has a dark advantage that follows him, his father is an infamous serial killer called The Surgeon, who is currently in jail.
In fact, Martin was instrumental in his father's arrest when he alerted the police to him as a child.
Martin now has to face his past when a copycat killer rises and he has to confront his father in order to gain more insight into the mind of this new killer.
While he tries to manage his inner demons, and his father's attempts at using this as a way into his life, Martin relies heavily on his mentor, Gil, the officer who helped him bring down his father as a child.
As the show progresses, we learn more about Martin and his complex psychological profile, mostly gleaned from his sessions with his therapist and the way he relates to the officers around him.
It is a dark and twisted story that offers more than a standard police procedural.
Unforgettable, CBS (2011 – 2019)
Carrie Wells returns to the NYPD and uses her unique ability to solve crimes.
She has a condition called hyperthymesia which allows her to recall events from the past in vivid visual detail.
Although she is reluctant at first, Carrie can't say no to her former boyfriend and partner, Lieutenant Al Burns, especially when presented with an opportunity to uncover the one thing she can't remember: the day her sister was murdered, and who did it.
With her ability, Carrie is able to put together clues in a very detailed way, allowing her to unravel threads that anyone else might have missed.
Her gift, life and pursuit of justice is a word, Unforgettable.
Taxi Brooklyn, NBC (2014)
When she gets her driver's licence suspended, NYPD Detective Caitlin "Cat" Sullivan teams up with a taxi driver Leo Romba.
As a bit of a rebel, Cat often breaks the rules in the pursuit of her cases, and she and Leo become an unconventional crime-solving duo.
As she begins to trust Leo, she lets him in on her unauthorised investigation of her father's death, who was also an NYPD officer.
The prevailing theory is that he was a victim of a prominent crime family, and her proximity to the case prevents her from officially solving it.
Instead, it is being handled by her ex-husband Gregg and her Captain.
As we learn more about Cat and Leo, their complex personalities come to the fore, such as Cat's complicated relationship with her faith and Leo's claustrophobia from his time in prison.
Golden Boy, CBS (2013)
What is the price of power? Walter William Clark Jr. is about to find out as we chart his meteoric rise from ambitious police officer to the youngest police commissioner in NYC history.
The premise of the show is set as an interview as a journalist sits down to talk to him about his career.
Through flashbacks, we see his life as a kid on the streets, his days as a detective and his various police partners across the years.
As he solves crimes, and finesses his way through the politics of power in the NYPD, Walter never falters in his ambition and determination.
However, that comes at a price and in contrast, we are also shown his personal failures as he doggedly pursues excellence at the cost of his interpersonal relationships.
The show is an epic journey through his career, showcasing exactly what it takes to rise to the top in the NYPD.
Beauty & the Beast, The CW (2012 – 2018)
After witnessing the murder of her mother, Catherine Chandler barely survived the attack, however, she was mysteriously saved by someone… or something.
Now, 9 years later, she is a detective in the NYPD and finds herself involved with a case that introduces her to Vincent Keller – a man with a very interesting story himself.
As the two get to know each other, Catherine realises that Vincent may have known more about her mother's murder than she thought.
As a soldier, he was experimented on, and transformed into a beast with terrifying abilities, forcing him to go into hiding from the government.
The fantasy show is a romance hidden in a police procedural with a nod to the classic fairy tale it draws inspiration from.
NYC 22, CBS (2012)
In NYC 22 we follow a diverse group of 6 rookies in the NYPD, as they take on the streets of Manhattan.
Led by Sergeant Terry Howard, who takes a no-nonsense attitude to his work, trains them in dealing with gang members, the public and their daily duties.
Each character has their own reasons for being on the team, and we get to see them grow and meet their goals as the newbies on the force.
Whether they're learning how to interrogate someone, tracking down a lead, or bonding with each other, the cast of NYC 22 make for a compelling group that effectively shows the humanity that comes with police work.
The Beat, UPN (2000)
Follow along with officers Mike Dorigan and Zane Marinelli from the NYPD's 21st precinct as they tackle the day-to-day reality of dealing with the criminals of New York.
The show also delves into their personal lives as we see their girlfriends Elizabeth and Beatrice and the impact they have on their work.
It also tackles a variety of complex issues including assault, firestarters and corruption – especially when a significant other faces charges and the officers are torn between loyalty to their jobs and loyalty to their loved ones.
Big Apple, CBS (2001)
Check in with the NYPD's Major Case Squad as we follow the lives of Detectives Mike Mooney and Vincent Trout.
In this crime drama, the two are forced to work with two FBI agents to take on the organised crime pandemic in the Big Apple.
Whether they face down Russian mobsters, investigate a drug deal gone wrong or deal with corrupt contract killers who play the parties against one another, these two detectives are on the top of their game.
Though it was short-lived, the show is widely regarded as a classic and is often lauded for its storylines and acting.
The Unusuals, ABC (2009)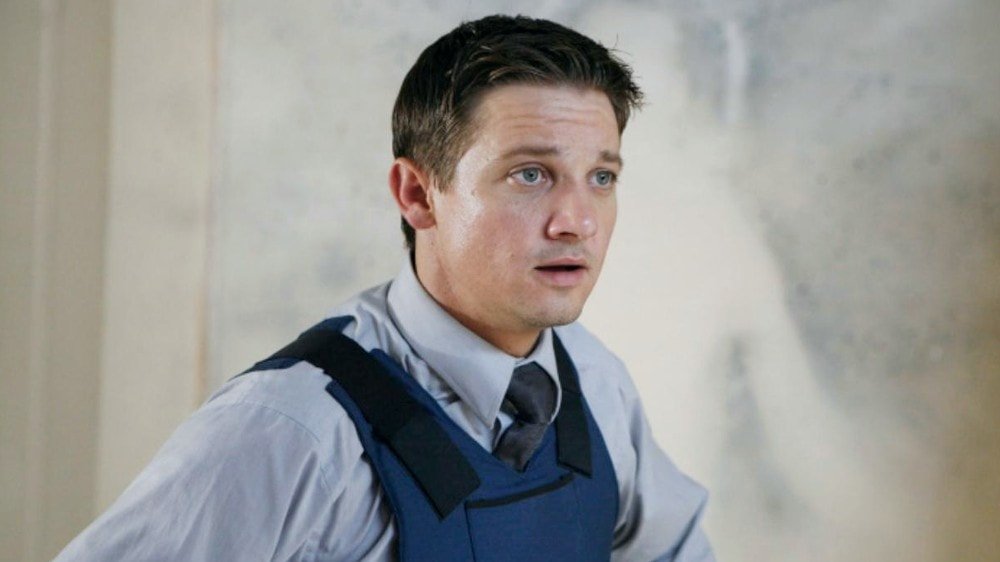 When faced with a job as gritty as police work, a little dark humour has its place and in The Unusuals we are met with a healthy dose of drama and off-beat humour.
Set in the fictional 2nd Precinct of the NYPD, we are introduced to an eccentric group of officers, who despite their dysfunction are always ready to wrap up their cases and lend a helping hand to their community.
Given their unique personalities, the characters are the focus of the show, whether it is the rookies with a dark past, the seasoned detective with a painful secret or even the officer who permanently wears a bulletproof vest for fear of being shot like all his family members, the show makes us love this ensemble cast of… unusual detectives.
Elementary, CBS (2001)
If ever there was a crime-solving duo that stood the test of time, it is the great Sherlock Holmes and his doctor friend, Watson.
In this modern retelling of the classic novels by Sir Arthur Conan Doyle, we meet consultant detective Sherlock Holmes and his sober companion Dr Joan Watson, who ultimately becomes essential to his job as a brilliant but antisocial detective.
While recovering from his drug addiction, Holmes spends his time assisting the NYPD with their more difficult homicide cases, however, his lack of concern for police procedure often leads to conflict with the very people he is trying to help, such as Captain Thomas Gregson.
As anyone familiar with this iconic duo would know, a Holmes and Watson case is never ordinary and his superior intellect always saves the day, and Elementary is no different.
Prepare to deduct along with the great detective himself.
Instinct, CBS (2018 – 2019)
Based on the James Patterson novel Murder Games, Instinct follows Dr Dylan Reinhart, a university professor and former CIA operative as he gets called back to crime-solving by NYPD Detective Elizabeth Needham to stop a serial killer who is copying Reinhart's published books.
As he is drawn deeper into the case, he has to rely on skills he thought he had put to bed in favour of his quiet academic life, showing that beneath the veneer of the lovable educator is a deadly intelligent operative determined to solve this case.
As he and Elizabeth clash throughout the show, they ultimately come to appreciate each other's instincts when it pertains to bringing killers to justice.
Third Watch, NBC (1999 – 2005)
Meet the brave men and women who assist the NYPD in the 55th Precinct as officers, firefighters and paramedics on the late shift known as Third Watch.
What makes the show unique is that it is not singularly focused on the NYPD alone, instead, it showcased how the three main emergency services in New York work together to assist the citizens of the city.
Not only do we get to know these characters, the show also often had storylines that went beyond the crime of the week format and even spanned seasons.
It also won an award for the way it dealt with the fallout of 9/11, a historic event that changed NYC forever.
Lincoln Rhyme: Hunt for the Bone Collector, NBC (2020)
Based on Jeffery Deaver novel The Bone Collector, we follow NYPD officer Amelia Sachs and the titular Lincoln Rhymes as they team up to track down the serial killer known as The Bone Collector.
Lincoln is a disabled forensic expert and relies on Amelia to be his eyes and ears in the field, while he works from a high-tech command centre in his bed.
With his intellect and Amelia's tenacity, the two make a formidable, albeit unusual team, and together they solve numerous crimes while also hunting down their main target.
Expect a hearty mix of suspense and drama with a few twists in between.
Forever, ABC (2014 – 2015)
How would you deal with suddenly discovering that you're immortal?
If you're Henry Morgan, you spend the last 200 years trying to find out why or how this is possible, and in Forever we meet him as he works as a medical examiner with the NYPD.
As the tagline touts, "Who says you only live once?", Henry keeps being resurrected every time he dies, appearing naked in a nearby body of water with only a scar to show for it.
After many a lifetime, he has become a keenly observant and intelligent man who is determined to solve the riddle of his unique situation.
In his pursuit, he draws the attention of New York Police Department Detective Jo Martinez who finds him fascinating and suspiciously impressive.
Henry only has one confidant, Abe, a man that he and his former wife found as a newborn and raised.
The show quickly introduces a nemesis in the form of Adam, another immortal claiming to be older than Henry who stalks him.
It is an incredibly unique idea to have an immortal medical examiner choose to work with the dead, and it is worth the watch for sure.
Witchblade, TNT (2001 – 2002)
In a more supernatural form, we meet NYPD Detective Sara Pezzini, who finds her life upturned when she is chosen as the wielder of the Witchblade, an incredibly powerful artefact in the form of a gauntlet.
Based on the comic book series of the same name, the show takes us on Sara's journey as she learns to use her new abilities and responsibility.
Suddenly she now comes face to face with a world of supernatural threats that far outweigh the criminals she is used to dealing with.
As she becomes further embroiled in her new role, she lets a select few in on the secret, who are also impacted by the ancient artefact's appearance.
The show is a wonderfully thrilling adventure that takes an action-packed but lighthearted look at a cop with superpowers.
Life on Mars, ABC (2008 – 2009)
Meet Detective Sam Tyler of the 125th precinct in the NYPD, who lives with his NYPD girlfriend and partner.
However, when Maya is kidnapped in the course of an investigation, Tyler finds himself so distracted that he is hit by a speeding vehicle.
However, in a bizarre twist, Sam awakens in the same spot in 1973, in the right clothes, with an ID and a car and a place in this time shift.
In fact, everyone at the precinct in the past has been expecting him, mistaking him for the transfer Hyde.
He decides to go with it, and earns himself the nickname Spaceman for his frequent references to future technology that definitely goes against the rotary-telephone and typewriter aesthetic of the time.
Is this real or is this a dream? And will Sam use his knowledge of the future to solve crimes in the past? What are the consequences of knowing what's coming?
New Amsterdam, Fox (2008)
Another immortal on the NYPD squad?
Yes, in New Amsterdam we meet John Amsterdam, a homicide detective who has been alive for more than 400 years. He gained this gift as a reward for saving the life of a Native American girl.
This gives him a wealth of knowledge and experience to draw from and he tries to blend into normal life despite carrying many generations of loss and an addiction to alcohol with him.
Though he is brilliant at solving crimes, the core of the show is John's quest to find true love, which is said to be able to end his time as an immortal and allow him to live his life normally.
Will he find her, or is he doomed to see another generation of friends and family fade away?
Copper, BBC America (2012 – 2013)
Taking a trip back in time, we meet Kevin Corcoran, an Irish-American detective in the Five Points neighborhood, in 1860s New York City.
At the same time, he is also on the hunt for information on his missing wife and dead daughter – a mystery that haunts him from his time fighting in the Union Army.
As the show continues, our titular Copper takes on various crimes, while also surviving the effects of the American Civil War and rising tension between New York's rich and the African American population.
It should be noted that Copper is highly regarded for its meticulous attention it paid to reconstruction the 19th century time period it is set in, and is a visual feast for that alone.
BEST NYPD COMEDY SERIES
Brooklyn Nine-Nine, Fox (2013 – 2021)
Moving away from the seriousness of some of the other shows, we have a more comedic approach to the NYPD.
In Brooklyn 99, we follow Detective Jake Peralta, and the rest of the 99th precinct as they solve crimes in a slightly more carefree spirit.
Jake has to try to be serious as well, as his stern no-nonsense Captain wants a more disciplined approach to police work.
The two opposite personalities initially clash, but as the show progresses, Jake and Captain Holt find common ground, with each character picking up and developing some of the other's eccentricities.
The show is very wholesome, focusing heavily on the friendships and relationships between the officers, and shows how working together is the best way to solve crimes.
In addition to it being a police procedural show, there are overarching plots that further develop the characters, and entertain the audiences.
The Job, ABC (2001 – 2002)
This unique comedy is a single-camera sitcom that follows officer Mike McNeil of the NYPD who has a penchant for adultery, drugs, cigarettes and alcohol, as well as his equally foolish detective friends on the force.
As a satire, the show pokes a healthy dose of fun at more serious TV peers like NYPD Blue.
However, at its core, The Job is a police procedural hidden in a comedy that takes a realistic look at the toll it takes on our protagonist's personal life – especially where it concerns his wife and girlfriend!
Barney Miller, ABC (1975 – 1982)
Set in the NYPD station at East 6th in Greenwich Village, Barney Miller is a comedy show that is seemingly contained within the walls of the detectives' squad room and the office of the titular Captain Barney Miller.
The concept of the show revolved around the detective bringing in victims or suspects for questioning and the shenanigans that followed from there.
As one of the only people in the building in mild control of his faculties, Barney Muller has to wrangle the foolishness he witnesses every week.
The show has achieved cult status for its writing and comedy, as well as its loveable characters that made an indelible mark on the sitcom landscape.
Joe Bash, ABC (1986)
In this dark comedy, we meet a rookie cop with idealistic goals and his veteran streetwise, and only a slightly corrupt partner, Joe Bash, who is waiting for his retirement so he can say goodbye to walking the beat.
We see the world through the cynicism of the elder cop, who slowly thaws as his new partner's upbeat demeanour gets under his skin.
Though it was short-lived, the show earned positive reviews for its unique premise, and surprisingly nuanced look at burnout and loneliness in a job as hard as being a police officer.
Car 54, Where Are You?, NBC (1961 – 1963)
Follow the adventures of officers Gunther Toody and Francis Muldoon of the NYPD who ride in patrol car 54 as partners.
The two men couldn't be any more different, with Muldoon bringing his college education to the table, and Toody his nosiness that often uncovers a clue or two.
The two men are often seen messing up their cases, coming across accidental crimes instead of the ones they were sent to, and somehow still saving the day despite their foolishness.
OLDER NEW YORK COP SHOWS
Cagney & Lacey, CBS (1982 – 1988)
If ever two ladies proved that women can do it all, it was Cagney & Lacey, two police detectives working for the NYPD.
Christine Cagney has her mind on her career while Mary Beth Lacey is married and a working mother.
The two ladies may be different as day and night but together they're a formidable force that takes down criminals better than any of their peers.
For its time the show was incredibly forward-thinking and never shied away from taking on difficult topics including homophobia and drug abuse.
Under all of this, we find two loveable characters who each have their own personal problems, and character development who develop a deep friendship.
The award-winning show has a lasting legacy that still resonates today and is a must-watch for any police procedural lover.
Brooklyn South, CBS (1997 – 1998)
Though most shows are focused on detectives on the squad, in Brooklyn South we are shown the lives of the uniformed officers that make up the 74th Precinct in Brooklyn.
The show features an ensemble cast of hard-working officers that patrol an incredibly crime-ridden neighborhood in Brooklyn.
Each morning the patrol sergeant would hand out assignments to the officers in his squad and that would set the tone for the episode.
The squad members all faced their own personal demons, such as David, who had to be an informant for the Internal Affairs Bureau in order to protect his cop father from a corruption charge.
Imagine NYPD Bblue with uniformed officers instead of detectives in suits.
N.Y.P.D., ABC (1967 – 1969)
In N.Y.P.D. we follow the lives of the officers of the 65th Precinct in Harlem, New York.
Here we are shown the challenges faced by the squad as they take on crime, corruption and the social issues of the Big Apple.
Throughout the two seasons of the show, we get to know a revolving cast of ensemble characters who take on new crimes every episode, which is often paralleled with their character development.
The show became known for its gritty portrayal of police work, not something viewers were used to seeing on television at the time, especially when tackling subjects like racism and drug abuse.
Naked City, ABC (1958 – 1963)
Based on the 1948 film of the same name, the show is a semi-documentary about the detectives of the NYPD's 65th precinct.
Each episode follows a new story, often focusing on the victim and perpetrator with the detectives working to solve the case in the background.
The format allowed viewers to glimpse what the seedy underbelly of New York was like while making them think about the morality of the characters and the impact it has on the detectives and people of the city alike.
Each episode always closed on the line "There are eight million stories in the naked city. This has been one of them" – perfectly summarising the anthology style of the show.
Kojak, CBS (1973 – 1978)
Meet Lieutenant Theodopolus ("Theo") Kojak, our titular protagonist, a tough and incorruptible man of the law who works in the NYPD's 11th Precinct.
With his fondness for tootsie pops and his catchphrase "Who loves ya baby?", audiences couldn't help but fall in love with the stubborn investigator that often bent the rules to get the job done.
As he heads numerous investigations, we see Kojak take on organized crime, murder, and drug trafficking to only name a few.
In the course of these investigations, we are often met with moral grey areas that Kojak navigates with a certain confidence that only this jazz music-loving Greek officer could exude.
True Blue, NBC (1989)
Instead of long-drawn-out investigations, in True Blue, we meet the ESU, or emergency service unit of the NYPD.
These brave individuals are often the first on the scene and deal with rescues, emergencies, and SWAT-related incidents across the Big Apple.
The show takes on a fast-paced tone to emphasize how hectic the job can be some days and how bizarre it can get when emergencies arise.
Brenner, CBS (1959 – 1964)
In this crime drama, we follow the careers of Roy Brennet and his son Ernie Brenner, who each take a different approach to police work.
Roy is a hardened lieutenant and 20-year veteran on the force, who works for NYPD's Internal Affairs Department, while Ernie is a rookie brimming with idealism for the job.
Though they are different, their familial bonds make them work together perfectly as they face off against police corruption, death, and the toll of police work.
Will Ernie follow in his father's footsteps or carve out a name for himself in the NYPD?
Serpico, NBC (1976 – 1977)
Meet Detective Frank Serpico, a man hardened by his work on the force, who has spent his career rooting out bad cops.
Based on the book by Peter Maas and 1973 film, the 14-episode show delves deeper into the legend of Serpico, the NYPD cop who wasn't afraid to take on the corruption he saw in the police department.
With his unconventionally unkempt look and long hair, he is often underestimated, allowing him to use many unorthodox techniques to wrap up his cases and see justice get served.
Eischied, NBC (1979 – 1980)
Meet Detective Earl Eischied, a tough and principled Chief of Detectives in the NYPD, who despite his belief in law and order, often prioritized results above the rules.
Though this often got him hot water with his Deputy commissioner, he would often skirt the rules to get the job done.
With his tell-tale catchphrase "Ya done good", he inspired the younger detectives in his squad to collar criminals in the neighborhood.
His Southern drawl and pet cat PC made him a loveable TV staple as did his empathy and compassion, showing viewers that not all detectives are hardened and burnt out.
McCloud, NBC (1970 – 1977)
This classic crime drama follows the adventures of Deputy Marshal Sam McCloud, a transplant from New Mexico who now works for the NYPD as a special investigator.
The proverbial fish-out-of-the-water story sees his Westen ways clash with the fast-paced culture of the city.
However he never buckles under pressure, and simply sets out to solve crimes with his telltale cowboy hat and easy nature in tow.
However, viewers shouldn't be fooled, as he is no bumbling detective, instead he had a keen sense of detail, a very sharp eye, and a gift for putting clues together, making him a formidable opponent to those who underestimated him.
Hawk, ABC (1966)
Starring the iconic Burt Reynolds as Lieutenant John Hawk, who works as a special detective for the District Attorney's office.
Along with his partner Dan Carter, the two take on many cases including arson, organized crime, and homicide.
As a man of Native American descent, Hawk is often subjected to discrimination and racism, making the show stand out for its open portrayal of how tough it is to be a minority in law enforcement at the time.
Though it has a short run, it has since gained a following for its open-minded premise as well as the charisma of the lead character.
Ellery Queen, NBC (1975 – 1976)
Based on the detective novels by Ellery Queen, the show follows the adventures of the titular character, a brilliant amateur detective and writer, as he solves complex murder mysteries.
Each episode shows a self-contained mystery often accompanied by complex puzzles and a mind-blowing twist.
As a classic detective show, it's a step-by-step whodunit, encouraging viewers to try and solve the crime before Ellery is able to put the final pieces together.
As it is set in the 1940s, it perfectly embodies the noir element of classic detective novels and is a nostalgic treat for viewers.