This article contains affiliate links. We may earn a small commission from qualifying purchases.
Jobs in the medical and forensic field have always held a certain level of fascination, especially with the rising interest in crime and fictional, procedural law enforcement shows like the CSI franchise and Criminal Minds, or true crime docuseries' like The Keepers or Exhibit A.
So, if talk of crime scenes, pathology, and forensics is something that piques your interest, and these kinds of TV shows are right up your alley, then this is the right place for you!
Saying one works as a medical examiner paints a clear picture already, but did you know that there are actually several specialties within the field? Therefore, in this article, we're going to talk about the different kinds of medical examiners and the TV shows that have these officials at the forefront.
TV SHOWS ABOUT CORONERS
Most of us probably already know what a coroner does, since we encounter them so often in movies and TV shows regardless of the genre we're watching.
Coroners are those who confirm the identity of people found dead, and they are also the ones with the power to investigate or inquire as to the person's cause of death.
Coroner, CBC (2019 – present)
Canadian television network CBC premiered Coroner in January 2019, to positive reviews and over 1 million views per episode.
Coroner is based on the series of novels written by M. R. Hall, the first of which is about a recently-widowed coroner based in Toronto.
Jenny Cooper – the novels' and show's protagonist – investigates suspicious deaths within her jurisdiction.
She works closely with a homicide detective, a pathologist and his assistant, and her own assistant Alison Trent.
She's great at her job but also needs to deal with her own clinical anxiety as well as her relationship with her teenage son and a potential new romance.
Where to watch Coroner:
The Coroner, BBC One (2015 – 2016)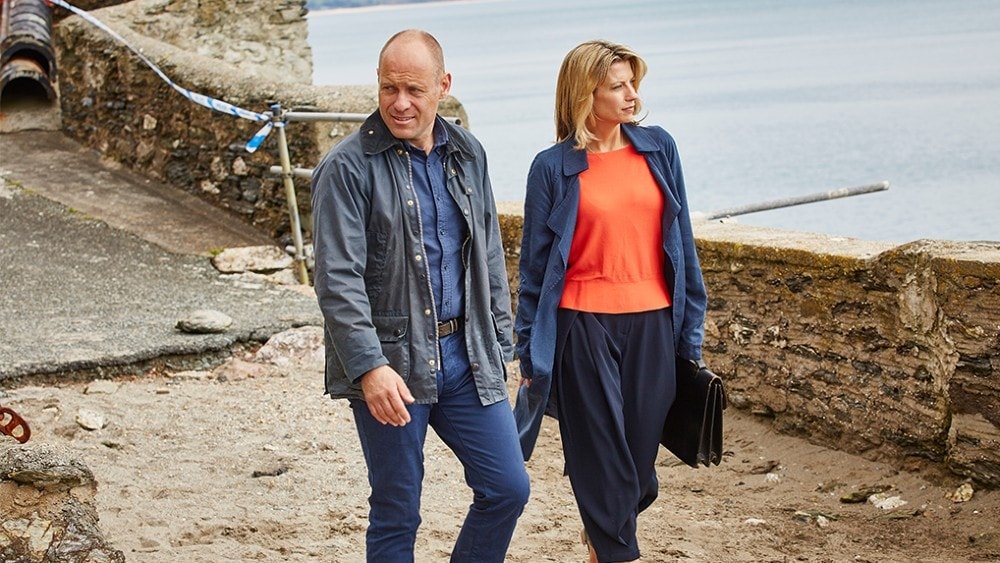 BBC One released a two-season series back in 2015 called The Coroner but announced in 2017 that it would not be returning for a third season.
Despite the matching title to the above-mentioned series of novels, the network insisted that all similarities – of which there are many that author Hall himself expressed unhappiness over – are "purely coincidental".
The Coroner follows the story of Jane Kennedy, a former solicitor who returns to her small seaside town to become the local coroner.
She has no choice but to work with Detective Sergeant Davey Higgins to investigate unnatural deaths in their area.
This shouldn't be a problem, except that they have unresolved issues from their previous romantic relationship that left her heartbroken. There's drama, there's humor, and there's the will-they-won't-they tension between Jane and Davey.
Where to watch The Coroner:
TV SHOWS ABOUT MEDICAL EXAMINERS
You're probably thinking, "Aren't coroners and medical examiners the same thing?" Well, yes and no – and there are slightly different requirements based on where you live.
In general, while both are tasked with investigating the cause of mysterious deaths, medical examiners are generally required to have a medical background while coroners are not.
In most cases, M.E.s need to be physicians, pathologists, or forensic pathologists as they perform autopsies (and coroners can't).
Rizzoli & Isles, TNT (2010 – 2016)
Rizzoli & Isles was based on a series of novels authored by Tess Gerritsen, who used her background in anthropology and medicine when penning the Rizzoli & Isles novels.
Rizzoli was a secondary character in the first novel while Dr. Isles was introduced only in the second, so this is where the TV show picks up from.
In this TNT series, we meet Boston police detective Jane Rizzoli and Massachusetts' chief medical examiner Dr. Maura Isles.
They begin their partnership investigating the copycat of a murderer that Rizzoli had previously encountered.
As they continue to investigate him and his victims, the two develop a deeply personal friendship despite their polar opposite personalities.
Where to watch Rizzoli & Isles:
Body of Proof, ABC (2011 – 2013)
ABC's Body of Proof aired for three seasons before the series was canceled after ratings and viewership dropped in the latter two seasons – though its first season was the network's second most-watched scripted drama.
In order to make sure the science was as factual and realistic as possible, the show's producers ensured the constant presence of technical advisers on set while filming.
Body of Proof features another strong female lead in Dr. Megan Hunt, a former neurosurgeon who accidentally killed a patient on her operating table.
This unfortunate incident led her to leave that profession entirely and become a medical examiner instead.
While delivering her medical duties, she must also attempt to rekindle a relationship with her estranged daughter.
Where to watch Body of Proof:
Forever, ABC (2014 – 2015)
Not to be confused with Amazon Video's 2018 comedy series of the same name, Forever was ABC's next attempt at a crime drama with a medical examiner in the lead role, albeit with a fascinating mix of the fantasy genre.
The main character, Dr. Henry Morgan, is a medical examiner in New York City who works closely with the NYPD to solve crimes, though he also has an ulterior motive.
His drive to keep studying dead bodies is also an attempt to solve the mystery of his own immortality.
That's right, Dr. Morgan is a 200-year-old immortal who immediately disappears upon "death" and then reappears in a nearby body of water.
His long life and experience enabled him to amass a broad range of knowledge and skills in the field, making him an exceptional professional in his field as well.
Where to watch Forever:
Quincy, M.E., NBC (1976 – 1983)
NBC's Quincy, M.E. may have been one of the first shows with a medical examiner as the protagonist, having first aired all the way back in 1976!
The show was inspired by a book written by a former FBI agent, while the main character of Quincy is loosely based on Dr. Thomas Noguchi, the "Coroner to the Stars" who investigated high-profile Hollywood cases in the 60s and 70s.
Dr. R. Quincy, or 'Quince", is the medical examiner for the Los Angeles County Coroner's Office.
With the help of his lab assistant Sam Fujiyama, and occasional cooperation from his boss Dr. Robert Asten, and LAPD Homicide Lieutenant Frank Monahan, Quince works to investigate suspicious deaths in the county.
While the first few seasons were primarily whodunit cases, the latter seasons began to feature more socially-involved themes like waste and pollution, mental health, drugs, and firearms.
Where to watch Quincy, M.E.:
iZombie, The CW (2015 – 2019)
Here's a show that definitely brings a new take to the oft-used zombie trope.
When The CW announced its cancellation in 2018, they allowed a fifth and final season to allow the showrunners to wrap it up nicely.
iZombie follows a Seattle medical resident named Liv Moore.
After attending a party one night, she, unfortunately, becomes a zombie who has developed an appetite for human brains. If she doesn't satisfy it, she turns into a regular mindless zombie.
Not wanting to kill innocent humans, she decides to work for the King County medical examiner's office so she has easy access to the brains.
When she consumes them, however, she's able to temporarily gain their personality and memories, so she uses this advantage to help the Seattle Police solve their murders.
Where to watch iZombie:
TV SHOWS ABOUT FORENSIC PATHOLOGISTS
Let's mix things up – and possibly confuse them a little bit more.
Forensic pathologists, strictly speaking, are a more specific type of medical examiner due to their inherent connection to the legal field.
Where medical examiners don't necessarily work within jurisprudence, forensic pathologists undergo further training to allow them to deduce not just the cause of death, but also circumstances surrounding the death (i.e. ballistics, toxicology, ligature marks, etc.) in order to assist the law.
Harrow, ABC (2018 – 2021)
Harrow is the first Australian crime drama series on our list and it premiered in 2018 on the country's national public television network, ABC.
Dr. Daniel Harrow is the show's lead character: a "brilliant, unorthodox, mysterious" forensic pathologist who works at the Queensland Institute of Forensic Medicine.
He and his fellow pathologists at the QIFM assist various branches of local law enforcement agencies, though he doesn't always get along with them due to his disregard for the rules and authority in general.
Where to watch Harrow:
Rosewood, Fox (2015 – 2017)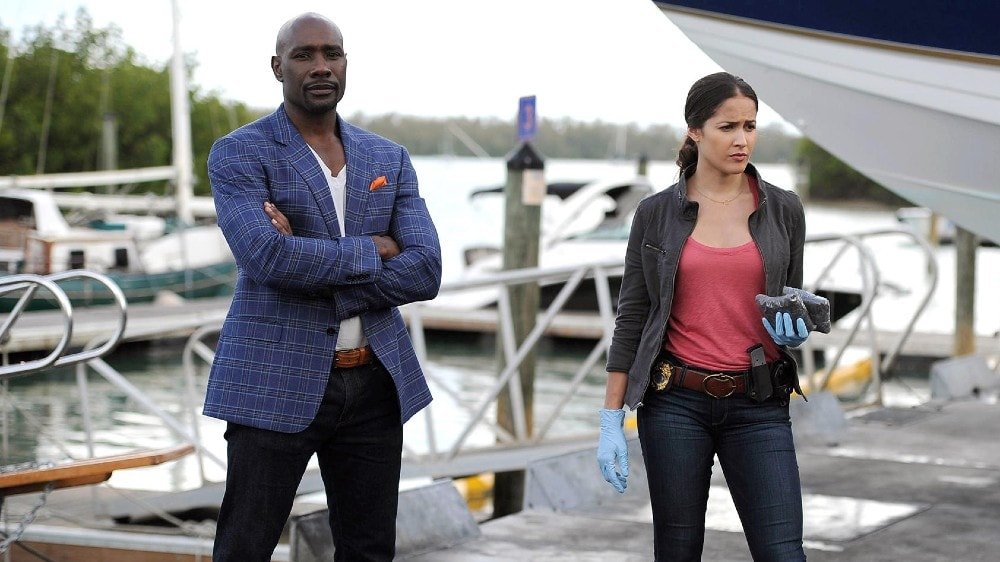 Like the previous show, Fox's Rosewood gets its title from the main character.
In this case, it's Dr. Beaumont Rosewood, the best private pathologist in Miami, Florida. The show premiered to high ratings but after its move to a different timeslot, ratings dipped, and Rosewood was subsequently dropped after two seasons.
It was interesting to watch the dynamic within Rosewood's private pathology practice, too.
Working alongside him are his sister Pippy (she works in toxicology), DNA specialist Tara Milly Izakoff aka TMI, and Rosewood's mother Donna.
Being Miami's best, they are in high demand and work closely with law enforcement as well.
Since Rosewood himself deals with a slew of personal medical conditions, he believes in looking at the littlest details in life in order to live the best life.
Because of this, he's able to spot the littlest details in their cases to solve them.
Where to watch Rosewood:
Crossing Jordan, NBC (2001 – 2007)
We go back to Massachusetts with Crossing Jordan, which aired on NBC between 2001 to 2007 and was canceled after six seasons.
Showrunners had actually marketed the season six finale as a cliffhanger, but the network suddenly announced that they had no plans to renew the show. As a result, they had to reboot the ending so that show could wrap up properly.
As another show that takes its title from the main character, Crossing Jordan follows Dr. Jordan Cavanaugh, a forensic pathologist working out of the Boston Medical Examiner's Office.
Her interest in the field and solving suspicious deaths started after the murder of her mother when she was a child.
Because of this, she developed trust issues and an irritable temperament that sometimes makes her difficult to work with, but it also gives her the drive to solve the crimes that end up on her table.
Where to watch Crossing Jordan:
TV SHOWS ABOUT FORENSIC ANTHROPOLOGISTS
And finally, forensic anthropology is a specialization that's very distinctly different from the previous three.
Those in this field do also study the human body but much, much later than pathologists and medical examiners do.
Forensic anthropologists analyze human remains (yes, bones) to determine age, sex, ancestry, and circumstances leading to death like possible trauma or previous medical procedures.
They use techniques connected to archaeology and skeletal analysis to help solve crimes.
Bones, Fox (2005 – 2017)
Fox's Bones is the longest-running show on our list, having an incredible twelve seasons and 246 episodes when it ended in March 2017.
The show's inspiration was from Kathy Reichs' fictional crime novels as well as her personal experiences as a forensic anthropologist – thus she was a producer on Bones as well. At least we know that with her on board, the science and procedures on the show were accurate!
The novels' titular character is Dr. Temperance "Bones" Brennan, who is also the lead character in the series.
Funnily enough, she also writes crime novels based on her own experiences where the main character's name is – you guessed it – Kathy Reichs.
Brennan is a brilliant forensic anthropologist with a high IQ, but her one-track focus on facts and evidence, without emotions, sometimes makes her seem almost too aloof.
She's highly dedicated to her career and works closely with FBI Special Agent Seeley Booth and as their professional relationship progresses, we find that she's not completely immune to her own emotions.
Where to watch Bones: