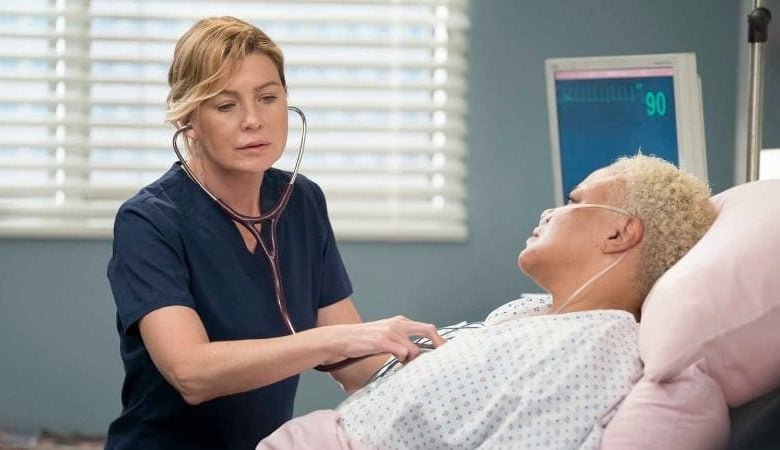 The world of medicine is so vast that even with an abundance of current medical shows on TV at any given time, there are no two that are the same.
Sometimes, the difference lies in the genre it's mixed with. For example, Grey's Anatomy and ER are more personal or family medical dramas. While Scrubs is better for comic relief. Other times, the main character is what sets the show apart, think The Good Doctor or House. There are also some doctor shows that focus specifically on individual departments within the hospital – surgery, pediatrics, emergency rooms, and even rare diseases.
Whatever it is, we could probably binge-watch several medical series without getting bored. And we'd possibly even learn a thing or two in the process! Given that, let's take a look at some of the best medical shows that we can currently catch on TV.
Grey's Anatomy
Widely considered as one of the greatest television shows of recent times, ABC's Grey's Anatomy has continuously delivered phenomenal television that is simultaneously heartbreaking and heartwarming throughout its 15 seasons. So it's no wonder that this series has not only been dubbed as one of the best doctor shows of all time. But also holds the longest-running medical drama title.
When it first aired in 2005, its titular character Dr. Meredith Grey was just a surgical intern. While at the start of the show's 16th season, she continues in her role as the Chief of General Surgery at the now-renamed Grey Sloan Memorial.
Grey's Anatomy follows Meredith, who's both the main character and the show's narrator, and her colleagues (and friends) as they face the daily life and death situations that come with working in the medical profession. Throughout the course of the show, you'll fall in love, cry your eyes out, and form love-hate relationships with the characters that come and go. But one thing's for sure: you'll definitely stay rooted in your seat.
We will always be grateful to Shonda Rhimes for bringing us this absolute gem of a show.
Chicago Med
From Emmy Award-winning producer Dick Wolf comes Chicago Med, the third installment in Wolf's One Chicago franchise. This medical TV series joined the previous shows revolving around the fire and police departments. And was succeeded by the fourth show on the Chicago legal scene. Though the latter has since ended. Yes, that means that if you start watching Chicago Med, you'll sometimes encounter plotline and character crossovers between the three on-going shows.
If you've ever wondered what it's like to face the chaos of a hospital emergency room, then Chicago Med is the best medical drama series to watch to see it first-hand. It showcases how the doctors, nurses, and staff work seamlessly together to save patients' lives at the fictional Gaffney Chicago Medical Center.
Like the previous entry, Chicago Med has just launched into its newest season. Unlike Grey's Anatomy, however, it's just starting on its fifth season. So there are only four seasons to catch up on if you want to jump into watching this NBC hospital drama.
The Good Doctor
As previously mentioned, The Good Doctor is a medical drama that is set apart because of something unique about its main character. Based on a South Korean show of the same name, The Good Doctor follows Dr. Shaun Murphy, a young, autistic surgeon with savant syndrome.
Even with the shift towards inclusivity in modern television, a show starring a main character with a mental disability is rare. Even more so when he is in the medical profession. Yet with actor Freddie Highmore (Bates Motel, Finding Neverland) delivering a gripping performance in the lead role, this medical drama series is a must-watch.
As expected, it can't be easy being an autistic savant in such a high-intensity, fast-paced working environment. Apart from the internal difficulties that come with a developmental disorder like autism, Dr. Murphy has to deal with external challenges as well. Particularly the skepticism from colleagues and patients alike.
Watch Dr. Murphy use his remarkable gifts to overcome these difficulties and save lives every Monday at 10/9 central on ABC.
The Resident
One of the newer shows on our list, The Resident, which is just entering its third season, is a raw and honest look into the behind-the-scenes of hospitals. Even Fox itself describes it as a "provocative medical drama." What exactly does this mean? Well, the show not only focuses on the professional and personal affairs of the main characters. But it also provides a look into the bureaucracy of running a hospital.
Indeed, The Resident's characters slowly come to realize that despite the lifesaving nature of their work, the medical practice is still, at its core, a business. And as it turns out, that doesn't always work out for the best, least of all for the doctors who just want to help their patients.
There are critics of this medical TV show who claim that this take on the practice of medicine is too negative and unrealistic. While others still claim it's a refreshing break from the medical drama shows already out there. But hey, give its first two seasons a try and judge it for yourself if this Fox medical drama is your cut of tea or not.
New Amsterdam
NBC makes another appearance on our best current medical TV shows list with New Amsterdam. A unique medical drama based on Dr. Eric Manheimer's memoir entitled, "Twelve Patients: Life and Death at Bellevue Hospital." You guessed it, New Amsterdam is loosely inspired by a real-life hospital. But not just any hospital, the oldest public hospital in America.
This new medical drama stars Dr. Max Goodwin, a brilliant doctor with a "never say never" attitude who's now the hospital's medical director. Determined to restore the hospital to its former glory, Dr. Goodwin sets forward to "tear up the bureaucracy" to provide the exceptional care that their patients need and deserve.
Carol's Second Act
And lastly, there is Carol's Second Act. Among current medical shows, Carol's Second Act is the newest show on our list. And the only one with a comedic twist to it! It's pilot episode just premiered last September as a new fall season entry from CBS.
Taking from the title, during this medical comedy show we follow Carol as she embarks on the second act of her life story. She's now 50 years old and retired from teaching, her kids are all grown up, and to top it all off, she's getting divorced. This seems as a good a time as any to pursue her lifelong dream – becoming a doctor.
So, Carol's Second Act chronicles her journey as she battles with the difficulties of being a medical intern amongst peers who are half her age. She's definitely got us rooting for the underdog! And if you want to do that too, then you can catch this new medical show on Thursdays at 9:30/8:30 central on CBS.