This article contains affiliate links. We may earn a small commission from qualifying purchases.
I don't know what it is, but there's always something oddly fascinating and wildly addictive about watching movies that involve some kind of scam or secret plan.
Maybe it's the out-of-this-world action, the sudden strokes of genius, the unparalleled expertise of the characters – be it in technology or good old-fashioned thievery, or just the immensely satisfying way that everything is revealed and tied together. Whatever it is, this kind of thriller genre is bound to have everyone always sitting right at the edge of their seats.
Thankfully, there are plenty of TV shows out there that are in the same vein!
The best thing about that is it's not just 90 or so minutes of adrenaline-pumping action like it is in a movie. No, when we're watching TV shows about con artists and grifters, we either get to watch the con unfold over several episodes (or a whole season, in some cases!), or we're treated to a brand new con each time. Either way, we're here for it!
With that being said, we've put together a list of the best TV shows about con artists and grifters when you're in the sneaking mood!
Leverage, TNT (2008 – 2012)
TNT's Leverage was easily a favorite when it aired between 2008 and 2012 and is probably still one of the more popular con artist TV shows until today!
Every con group has a leader and in Leverage, it's former insurance investigator Nate Ford. After Nate's fall from grace into alcoholism, a wealthy executive hires him to lead a team tasked to take down his competitor in the aerospace industry – and that's where it all begins.
Nate's team – composed of grifter and art thief Sophie, hacker Alec, retrieval specialist, and weapons expert Eliot, and expert safe-cracker and thief Parker – begin their operations as "Leverage Consulting & Associates".
However, they don't just pull cons against anybody; their victims are the rich and powerful who have wronged ordinary citizens.
Where to watch Leverage:
Leverage: Redemption, Freevee (2021 – present)
Leverage continues to be a fan-favorite show to this day. So much so that it's already got a reboot on Freevee (formally known as IMDb TV!
The premise of Leverage: Redemption is still the same – a team of grifters and thieves come together to rob corrupt billionaires and rich criminals to help ordinary people when they have no other options left.
Only this time around Nate Ford's character has passed away and the one-year anniversary of his death is what brings the team back together.
And after relocating the Leverage headquarters to New Orleans and welcoming two new members to their squad – a corporate fixer Harry Wilson and Hardison's brilliant foster sister Breanna Casey – they decide to keep doing what they're best at – helping regular people fight back against injustices.
Where to watch Leverage: Redemption:
Hustle, BBC One (2004 – 2012)
Another show that follows a group of con artists is BBC One's Hustle, a British crime drama that ran for eight seasons between 2004 and 2012.
The leader is 'inside man' Mickey Stone, who is the brain who makes sure all aspects of the con are covered, and his team is made up of grifters with a variety of specialties: procuring items and people to help with the con, roping in their target, impersonations, and just straight-up grifting.
Like in Leverage, this group's targets are often those who have done some sort of injustice or illegal act. While they themselves are criminals and cheats by trade, they still live by a moral code when pulling their long cons – a code that involves returning things they've "borrowed" to pull their cons and sometimes even providing financial aid to the victims of their target. Each episode of Hustle features a new target and con, so the excitement never ends!
Where to watch Hustle:
Snatch, Crackle (2017 – 2018)
For a little change from the seriousness of the previous two shows, check out Crackle's comedy-crime drama Snatch, which aired for two seasons.
In Snatch, we follow a group of young hustlers in the UK who discover a truck full of stolen gold completely by accident. Unable to resist the temptation (because who could?), they take the gold for themselves but soon find themselves tangled up in the unfamiliar territory of organized crime.
Snatch features a cast of familiar faces that you'll be happy to see grace your screens again such as Rupert Grint (Harry Potter movies), Luke Pasqualino (Our Girl), Dougray Scott (Hemlock Grove), and even Ed Westwick (Gossip Girl). From a rich kid-turned-hustler to a Cuban crime lord and a dirty Detective Inspector, Snatch has all the makings of a comedic crime series!
Where to watch Snatch:
Burn Notice, USA Network (2007 – 2013)
With over 100 episodes and a tie-in movie to its name, Burn Notice is a great series to binge if you've got lots of time on your hands (or, you know, you're stuck in quarantine!).
The title is a reference to a real-life statement that intelligence agencies release to disassociate themselves from an agent who they believe has become unreliable. In Burn Notice, Michael Westen is a former US Army Ranger and CIA contractor who is "burned" in the middle of an operation. With no access to cash or assets, he struggles to rebuild his life in any way possible. Using the technical and critical thinking skills he's picked up on the job, he becomes a private investigator for regular citizens with the help of former contacts in the spy business.
Throughout the seasons, Michael helps in a variety of cases while also digging into his own investigation of why he was even burned in the first place.
Where to watch Burn Notice:
White Collar, USA Network (2009 – 2014)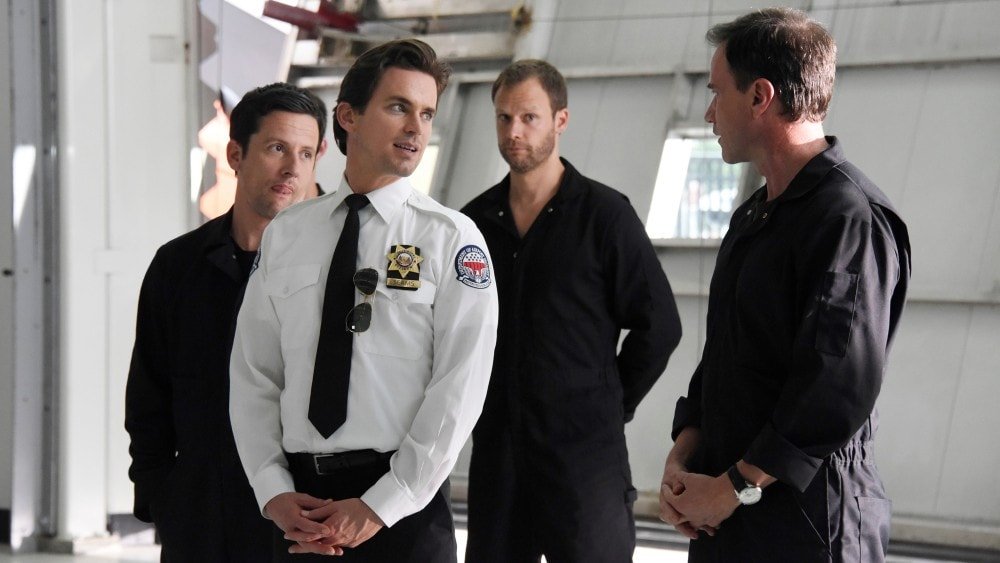 When I think of the protagonist Neal Caffrey in USA Network's White Collar, I immediately think of SSA Penelope Garcia from Criminal Minds too, because they had more or less the same backstory of how they came to work with the FBI.
Penelope was an underground hacker, but Neal was a con artist, forger, and thief who was pretty high on Special Agent Peter Burke's most wanted list. After years of successfully evading the FBI, Neal was finally caught. After escaping prison and getting caught again, Neal negotiates a tit-for-tat deal with Burke: in exchange for an early release, he would help the FBI in capturing white-collar criminals.
The two eventually build a strong and trusting relationship as they apprehend the criminals with the help of contacts on both sides of the law.
Where to watch White Collar:
Imposters, Bravo (2017 – 2018)
The lead con artist in Bravo's Imposters is a beautiful woman named Maddie Jonson, and she truly is an imposter of the most devastating kind.
She's not the kind of impersonator who pretends to be someone else, like in the cases of identity theft. Instead, she'll pretend to be your idea of a perfect person – so much so that whether you're a man or a woman, you'll fall deeply in love with and marry her. Once she's got those hooks in, her accomplices Max and Sally will swoop in and steal your most valuable possessions before they all move on to their next target.
Imposters tells the story of three of Maddie's previously jilted lovers – Ezra, Richard, and Jules – who have come together to warn her next victim and get their money back.
Where to watch Imposters:
The Catch, ABC (2016 – 2017)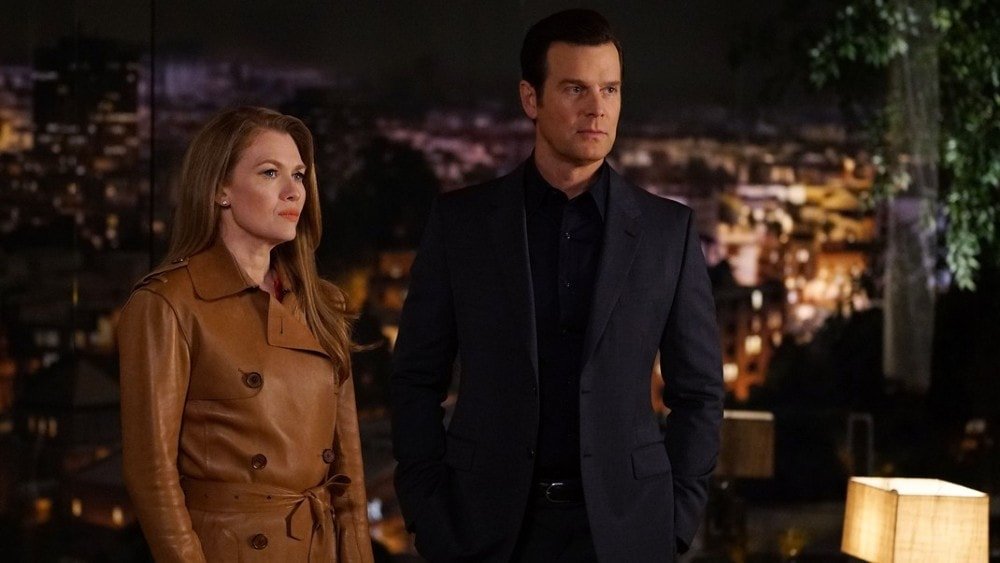 Even the best private investigator can make mistakes when the con hits a little too close to home. That's exactly what happened in The Catch, ABC's two-season crime drama.
Alice Vaughan runs her own private investigation firm in LA and is known to be the best in town – the woman criminals should hope never to cross paths with. One expert con artist, working for a "high-stakes international crime operation", managed to slip past her sharp wits, however, and even managed to play the con long enough to become her fiance.
He eventually steals millions from Alice and disappears, but she's determined to go after him and remain hot on his tail no matter what it takes, all while maintaining her career and working on her other cases at the firm.
Where to watch The Catch:
Good Behavior, TNT (2016 – 2017)
TNT's drama series Good Behavior was based on the book series of the same name written by Blake Crouch and ran for two seasons before being canceled.
Letty Raines is the con artist and thief in question here, and the show's title may be a reference to two sides of her life: her release from prison on the grounds of good behavior, and her subsequent lack thereof once she's back in society, no matter how hard she tries.
Though she's trying to regain custody of her young son from her mother, Letty accidentally overhears a conversation about a contract killing of a man's wife while robbing a hotel room. What starts as an attempt to stop the killing ends with a dangerous relationship with the hitman himself as Letty finds herself more and more involved with his job.
Where to watch Good Behavior:
The Riches, FX (2007 – 2008)
The Riches is a somewhat lighter take on identity theft and what happens when con artists decide to leave the criminal life behind.
Wayne and Dahlia Malloy are con artists and thieves, and they're also Irish Travellers (a nomadic ethnic group and community). At the onset of The Riches, Dahlia has been recently released from prison and rejoins her husband Wayne and their three children – all of whom have also been trained in cons and thievery. After they get into a kerfuffle with another Traveller family while fleeing their community to avoid an arranged marriage for their daughter, the Malloys get into a car accident with the eponymous "Riches".
Wayne, who was disillusioned with the lifestyle of Travellers, convinces his family to steal the Riches' identities and settle down to have a normal life in an affluent neighborhood in Baton Rouge, Louisiana.
Where to watch The Riches:
Better Call Saul, AMC (2015 – present)
Fans of Breaking Bad and the character of Saul Goodman should definitely check out AMC's Better Call Saul, which is a spin-off and is set in the six or so years before the events in Breaking Bad.
The show further explores the "origin story" of Saul Goodman, beginning back when he was still known by his original name: Jimmy McGill. Back in Chicago, Jimmy was even better known as "Slippin' Jimmy" because of his specialty in staging "slip and fall accident" scams. However, his older brother convinced him to leave that life behind and become a respectable lawyer at his firm in Albuquerque.
As Jimmy begins to get his life together through completing his law degree, gaining acceptance into the bar, and becoming a public defender, he also becomes increasingly involved in the criminal world that eventually turns him into the morally gray Saul Goodman.
Where to watch Better Call Saul:
Sneaky Pete, Amazon Prime Video (2015 – 2019)
In yet another case of identity theft, Sneaky Pete tells the story of con man Marius Josipovic after his release from prison.
Knowing that the man he robbed – who was a vicious and violent gangster – would come after him as soon as he was out, a desperate Marius turns to a con as an attempt to survive and leave his past behind. He assumes the identity of his former cellmate Pete Murphy and reunites with Pete's estranged family, who unsuspectingly accept him as the real Pete.
However, Pete's family isn't exactly a regular one either, and Marius soon discovers that he may be in even more danger now than he was in his own life.
Where to watch Sneaky Pete:
Reef Break, ABC (2019)
Then there is ABC's short-lived series Reef Break. Set on the beautiful pacific island paradise of Reef Island, it's a high-octane show filled with sunny beaches and island intrigue.
In Reef Break, we follow Cat Chambers and ex-thief and con artist turned fixer for the island's governor. Thanks to the skillset acquired while working for the Shorepound criminal syndicate, Cat is uniquely qualified to help the island's governor handle cases in the most discreet manner possible.
During the series we see Cat handle everything from kidnap victims to plane hijackings and doing it in a very Cat-like way – impulsively, recklessly, and head-on. Luckily, her ex-husband and FBI agent Jake, new flame Detective Cole and other acquaintances are there to help her along the way.
Where to watch Reef Break:
Money Heist, Netflix (2017 – 2021)
And last, but definitely not least, is the Spanish-language worldwide sensation, Netflix's Money Heist.
In Money Heist, a ragtag group of criminals under the leadership of "The Professor" pull off an insane plan to infiltrate the Royal Mint of Spain and steal 2.4 billion Euros.
The first two seasons unfold through a series of present-day events and flashbacks to their preparations and are, quite frankly, nothing short of brilliant. Seasons 3 and 4 take them to the Bank of Spain, where their heist has political undertones and is a symbol of rebellion against an unjust system.
Throughout the show, you'll constantly be asking yourself: "Who are the real bad guys here?" because I guarantee you'll be rooting for the criminals from start to finish.
Where to watch Money Heist: