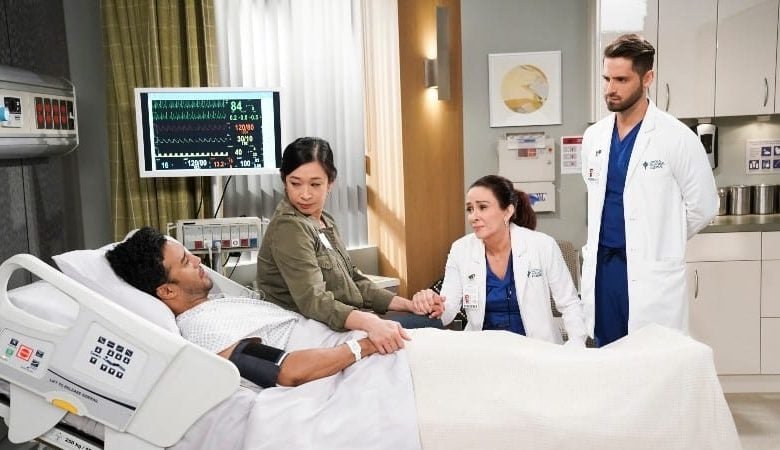 Not everyone gets the chance to pursue their dreams when they're young. And once people hit a certain age they often feel like that's the end of their timeline and they just remain satisfied with where they're currently at in their lives. Well, Carol's Second Act could be just the show to inspire us to believe otherwise.
Carol's Second Act is an upcoming CBS sitcom television series created by Emily Halpern and Sarah Haskins.
Carol Kenney, despite being a 50-year-old mother of two, decides to embark on a unique second act: pursuing her dream of becoming a doctor and beginning an internship at the Loyola Memorial Hospital.
The CBS Television Studios original comedy series premieres Thursday, September 26 at 9:30 pm. And it looks to be hilarious! Get a preview of the show by watching the trailer below!
Who's in charge?
The pilot was written by creators Halpern and Haskins. Who also executive produce alongside the show's lead, Patricia Heaton. As well as David Hunt, Adam Griffin and Rebecca Stay from Four Boys Entertainment. And Dana Honor and Aaron Kaplan from Kapital Entertainment.
While Pamela Fryman directed the pilot.
What's this show about?
After raising her children, getting divorced, and retiring from teaching, Carol Kenney at age 50 is a medical intern pursuing her dream of becoming a doctor.
She must sink or swim with peers who are half her age, but it's her enthusiasm, perspective, and yes, even her age, that may be exactly what will make her second act a great success.
Who's playing who?
Emmy Award winner Patricia Heaton stars at the shows lead Carol Kenney, in her return to CBS for the first time since 2005. Back then, she was Debra on the series Everybody Loves Raymond. And at 61, Heaton hopes to continue her success playing a TV mother in her third possible long-running comedy series. Everybody Loves Raymond ran for nine seasons. And her subsequent series The Middle on ABC ran for nine seasons, too. Maybe we should take that as a good omen that Carol's Second Act will see the same success.
Kyle MacLachlan is slated to play Dr. Frost, the Senior Attending Physician on the ward and Department Chair. Meanwhile, Ito Aghayere stars as Dr. Maya Jacobs, the stern and authoritarian Chief Resident in charge of Carol and the other three interns.
Jean-Luc Bilodeau will play Daniel Kutcher, a Harvard graduate, and an overachiever. And Sabrina Jalees plays Lexie Gilani. Both fellow members of Carol's group of interns.
And Ashley Tisdale will also star in the series as Carol's daughter Jenny, a pretty and charming sales rep. She replaced Bonnie Dennison, who played the part in the pilot episode.
The 9:30 pm time slot for this CBS's sitcom will put it head to head with NBC's new sitcom Sunnyside, dramas A Million Little Things on ABC and Legacies on The CW. As well as Thursday Night Football on Fox.
However, Carol's Second Act hosts a strong cast and creative team, both of which are good indicators that Heaton might, indeed, end up having another successful long-running television series on her hands. But will it actually be so once the new series airs on CBS? Time will only tell! So check out Carol's Second Act on CBS when it premieres on September 26 and see for yourself.