The 80s were fabulous, what with all the dyed hair, neon clothing, flashy prints, shiny makeup, and lots of hairspray!
Cult classics on the big screen came from the '80s too, like The Breakfast Club, E.T., Rain Man, Back to the Future, Footloose, the Friday the 13th, and Poltergeist franchises, and a couple of movies from Indiana Jones.
World history and politics, on the other hand, saw the end of a 38-year Martial law in Taiwan, the end of a 20-year dictatorship in the Philippines, the Reagan administration in America, the fall of the Berlin Wall, the Iran-Iraq War, and the devastating Chernobyl nuclear disaster.
With so many iconic moments in pop culture and history taking place in the 1980s, it only makes sense that there are so many modern movies and TV shows that take place in this decade – if not completely, at least in part.
So without further ado, here are the best modern TV shows set in the 1980s!
Stranger Things, Netflix (2016 – present)
In the fictional town of Hawkins, Indiana in the early 1980s, Will Byers mysteriously disappears and at the same time, an unnamed girl with psychokinetic abilities suddenly turns up. Later dubbed Eleven by the group of boys that befriend her – Will's best friends.
As events in Netflix's Stranger Things unfold, it's soon revealed that a scientific research lab in their town is conducting secret paranormal investigations and as an unwitting result, they've opened up a portal to an alternate universe they call "the Upside Down".
Eleven, along with Will's friends, family, and the Hawkins sheriff scramble to find Will and prevent the creatures from the Upside Down from wreaking havoc on their town.
Where to watch Stranger Things:
Halt and Catch Fire, AMC (2014 – 2017)
Unless you're a computer engineer or programmer, it's not likely that you're familiar with the titular coding reference in AMC's Halt and Catch Fire. To introduce the idiomatic phrase in layman's terms, Halt and Catch Fire or HCF is basically a coding instruction given to a computer to stop operating and require a restart.
Considering this was first used in IBM computers, AMC's Halt and Catch Fire series pays homage to that as the main character Joe MacMillan is at the helm of a project to build an IBM PC clone.
The series takes place over ten years and portrays a fictionalized version of the growth of personal computers and the World Wide Web.
Where to watch Halt and Catch Fire:
The Americans, FX (2013 – 2018)
Following the inaugurations of Prime Minister Margaret Thatcher in 1979 and President Ronald Reagan in 1981, the Cold War between the Soviet Union and the West rose to alarming heights and tensions continued to increase.
It's these several years, from 1981 to 1987, that serve as the backdrop for FX's spy thriller, The Americans.
Allowing for perspectives from both sides of the war, The Americans follows the story of two KGB intelligence officers posing as an American married couple with two children in Washington, D.C., as well as their neighbor who is an FBI counterintelligence agent. The Americans also further explores the relationship and conflicts between the FBI and the KGB base of operations.
Where to watch The Americans:
The Goldbergs, ABC (2013 – present)
Told primarily through the eyes (and video camera lens) of the youngest Goldberg, ABC's The Goldbergs is a semi-autobiographical account of showrunner Adam Goldberg's preadolescent and teenage years throughout the 1980s.
It tells the story of everyday life with the Goldbergs – their overprotective mother Beverly, apathetic but caring father Murray, musically gifted oldest sister Erica, goofy and confident older brother Barry, and of course, youngest child Adam, a pop culture obsessed kid who records his family's life with his VHS camcorder.
So many references are made to pop culture and real-life businesses in Jenkintown, Pennsylvania, where the series is set.
Where to watch The Goldbergs:
Son of a Critch, CBC (2022 – present)
If you want to enjoy a TV series set in the 1980s with a Canadian flair then look no further than CBC Television's Son of a Critch.
Based on Canadian comedian Mark Critch's memoir of the same name, Son of a Critch follows an 11-year-old Mark as he grows up in Canada's easternmost province of Newfoundland and Labrador in the 80s.
The coming of age story sees Mark navigating junior high, finding new friends, and making new connections with people in his small, limited circle. All done via a healthy dose of self-deprecation and comedy.
Where to watch Son of a Critch:
Freaks and Geeks, NBC (1999 – 2000)
Freaks and Geeks is one of those gems that was canceled too early but still gained a loyal following, even two decades after it aired.
Lindsay Weir is a gifted high school student attending William McKinley High School in Chippewa, Michigan, in 1980, with her younger brother Sam.
In an attempt to turn her reputation from mathlete to rebel, she befriends the school's "freaks" a.k.a the slackers. At the same time, Sam's friends are the school's "geeks" who just want to find a place to fit in. These two different social groups and their various misadventures form the main narrative of Freaks and Geeks.
Where to watch Freaks and Geeks:
Red Oaks, Amazon Prime Video (2014 – 2017)
We all remember what it was like trying to plan our futures as college students: checking our options, looking for part-time jobs or internships, and the general anxiousness about the unknown. Well, Red Oaks brings that to life for a young Jewish college student named David Myers.
It's 1985 and David takes a job at the Red Oaks Country Club in New Jersey while on summer break from NYU. From his colleagues and the country club clientele to his parents, David is getting all kinds of unsolicited advice on how he should be planning his future.
Red Oaks is a coming-of-age story of a young man just trying to make the best choices for himself before summer ends.
Where to watch Red Oaks:
This Is England '86 (2010) and This Is England '88 (2011), Channel 4
This is England '86 and This is England '88 are the first two miniseries sequels, respectively, of the 2006 film of the same name.
'86 takes place three years after the original movie and is set against the backdrop of the 1986 FIFA World Cup. Moving on from the skinhead subculture that was central to the movie, '86 varies in its references between the mod revival subculture, new wave and psychobilly music genres, and both "chav" and mohican influences.
Two and a half years later, '88 takes place during the Christmas seasons and continues the narrative surrounding the main characters as they all struggle through their professional lives and romantic relationships.
Where to watch This Is England '86:
Love, Nina, BBC One (2016)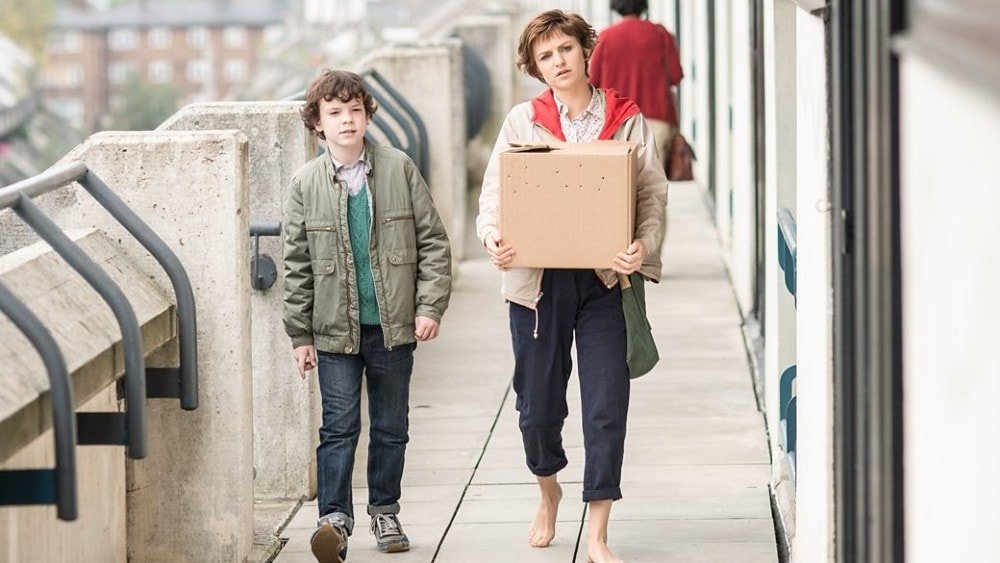 Helena Bonham Carter is such a phenomenal character actress that it always takes some getting used to when she plays someone who's, well, normal.
In BBC One's five-episode series Love, Nina, she plays George Bulut, a single mother whose character is based on the acclaimed editor of the London Review of Books, Mary-Kay Wilmers.
Set in 1982, Love, Nina is told from the perspective of Nina Stibbe, a 20-year-old Leicester native who moves to Primrose Hill, London when she is employed as a nanny for George's two young boys. The show is based on (the real-life) Nina's experience working for Wilmers and taking care of her sons, Sam, and Will.
Where to watch Love, Nina:
Deutschland 83 (2015), Deutschland 86 (2018) and Deutschland 89 (2020), Sundance TV/Amazon Prime Video
Similar to the This is England franchise, Deutschland's seasons are identified by the years they were set in, starting with Deutschland 83 which began, of course, in 1983.
Protagonist Martin Rauch is a 24-year old from East Germany who's sent to the West as a spy for the German Democratic Republic's intelligence agency. Though his mission was a success, he was forced to go into hiding, which is further chronicled in the Deutschland 86 sequel.
In September 2020, the third sequel Deutschland 89 premiered and still follows Rauch in the aftermath of the fall of the Berlin Wall.
Where to watch Deutschland 83:
Wicked City, ABC (2015)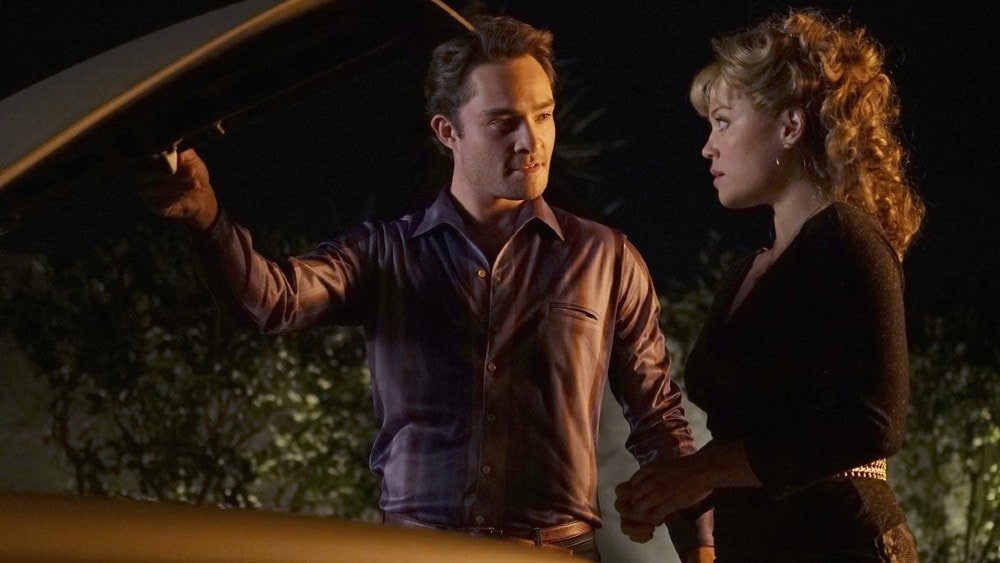 Along the Sunset Strip in Los Angeles during the early 1980s, the glitz and glamor of West Hollywood is dimmed by Kent Grainger, a serial killer whose main goal – the most dangerous motive of all – is to gain notoriety through any means necessary.
Detectives Jack Roth and Paco Contreras are put on the case and despite their personal history, they use whatever contacts and resources they have at their disposal to try and get this dangerous man off the streets of LA.
The stakes are upped when Kent finds his literal partner in crime, and the Detectives form unlikely partnerships with "reporters, drug dealers, and club-goers" in order to solve what's likely the toughest case of their careers.
Where to watch Wicked City:
Everybody Hates Chris, UPN/The CW (2005 – 2009)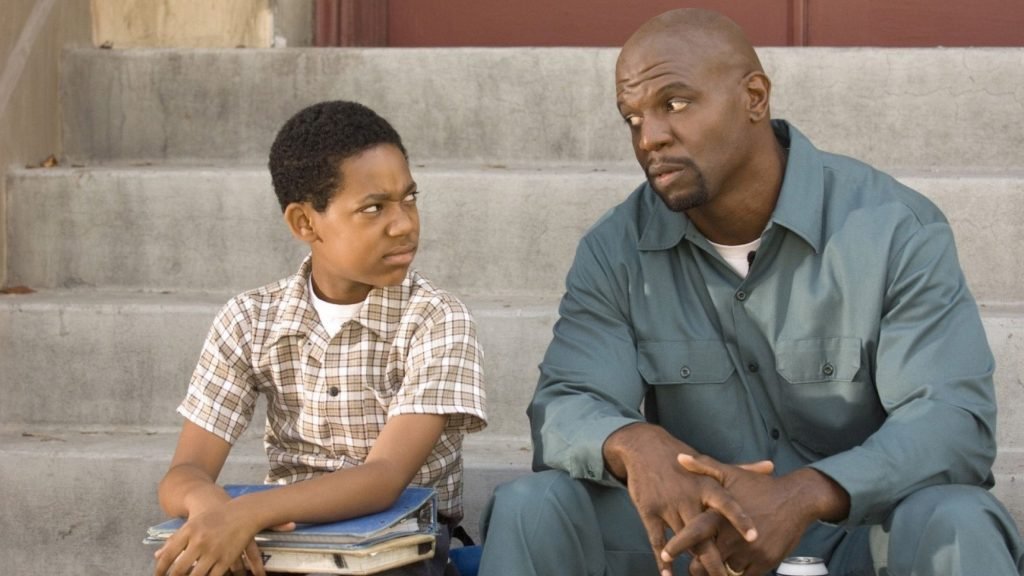 Everybody knows who Chris Rock is, right? Actor, comedian, controversial but hilarious Academy Awards host? Well, it would only make sense then for a show loosely based on his life would be just as funny as his standup comedy acts are.
Everybody Hates Chris is just that, and narrates the Rock's life as a teenager, particularly when taking care of his younger siblings.
Though the timeline in the show (1982 to 1987) is a little off from the reality, the events match up to his past and show the reality of growing up with the racial issues prevalent during that time.
Where to watch Everybody Hates Chris:
The Carrie Diaries, The CW (2013 – 2014)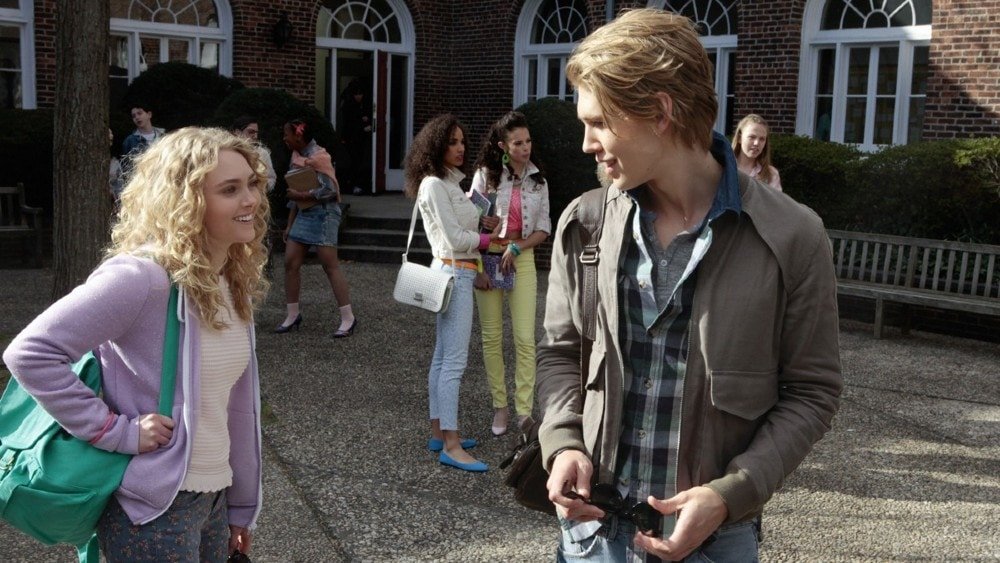 The Sex and the City franchise is an absolute classic of this generation, and Carrie Bradshaw is arguably the most recognizable character. After all, she is the narrator of the series and it's even named after her weekly column!
Carrie's origin story is the main focus of the CW's sequel, The Carrie Diaries.
A young Carrie Bradshaw is in her junior year of high school in 1984 and just wants to get out of her small town in Connecticut. From an internship at a law firm to choosing a full-time job at a magazine company over college at NYU, The Carrie Diaries shows how she explores the passions that will eventually set the path for her career as a columnist in New York City.
Where to watch The Carrie Diaries:
Snowfall, FX (2017 – present)
Los Angeles, 1983: a city wracked with crime and right on the cusp of the country's first crack epidemic. Amidst the vast changes in the city culture as the drug scene continues to grow out of control, one crime family decides to capitalize on the lucrative trade of drug dealing.
FX's Snowfall is told through the perspective of various characters involved in LA's drug scene, all of whose lives will eventually cross down the line.
This primarily includes the crime boss's niece Lucia, the Mexican wrestler "El Oso", a young drug dealer named Franklin, and Teddy McDonald, a CIA operative.
Where to watch Snowfall:
Mixed-ish, ABC (2019 – 2021)
Fans of the original Black-ish and its first spin-off Grown-ish have probably already fallen in love with the Johnson family at the center of both shows.
Where Grown-ish follows the Johnson's eldest daughter, the second spin-off Mixed-ish takes us back in time, to when matriarch Rainbow Johnson was growing up in the 1980s.
Narrated by Tracee Ellis Ross, who plays the adult Rainbow, she describes what it was like to grow up not only in a mixed-race family but also one that has just moved into the suburbs from a hippie commune.
As they adjust to life in mainstream society, should they assimilate or stay true to their individualities?
Where to watch Mixed-ish:
GLOW, Netflix (2017 – 2019)
In the mid to late 1980s, the Gorgeous Ladies of Wrestling (or GLOW) series was born. It was a women's professional wrestling promotion that, though initially dismissed as just a novelty that wouldn't bring in any profit, has since inspired a documentary and now, a scripted original from Netflix.
GLOW features a fictionalized version of the real-life show and tells the story of several women in 1985 Los Angeles who were all struggling to make it as actresses.
Their lives come together as the audition for GLOW, but soon find that conventional methods of acting won't necessarily cut it in the world of wrestling promotions – especially when personal histories could make or break the show.
Where to watch GLOW:
This Is Us, NBC (2016 – 2022)
Sure, NBC's This Is Us is primarily set in the present time, but it's too great of a show to be left off of this list. After all, several of the show's flashbacks – a major plot element that really fleshes out the narrative – begin in 1980.
The Pearson family, with parents Jack and Rebecca, is at the center of the show, starting with the birth of Kevin and Kate – the two surviving children of a triplet pregnancy – and the sudden and unexpected adoption of a third son, Randall, born on the same day and brought to the same hospital after being abandoned at a fire station.
This Is Us chronicles the childhood of the "Big Three" throughout the 80s to show what turns their lives took to become the people they are today.
Where to watch This Is Us:
That '80s Show, Fox (2002)
Despite many of the same members of the creative team from the classic That '70s Show, as well as many other similar elements within the show, Fox's That '80s Show is in no way a spin-off or sequel to its predecessor, as their characters or storylines don't cross.
So, That '80s Show starts off in 1984 and centers around struggling musician, Corey Howard, and his budding relationship with colleague and pink-rocker, June Tuesday as they and their 20-something-year-old friends go through life in San Diego, California.
The show references many pop culture elements of the decade, including the popularity of vinyl records, fashion, music, and even famous celebrities of the '80s.
American Horror Story: 1984, FX (2019)
Fans of the genre will immediately know what horror cult classics this ninth season of FX's horror anthology series American Horror Story was inspired by. 1984 is set in Camp Redwood, where most of the events occur in – you guessed it – 1984.
Teenage camp counselors have volunteered at Camp Redwood for the summer where they learn about a massacre that occurred years ago by the groundskeeper Mr. Jingles.
They find out he's escaped from the mental institution and soon, the counselors and camp staff start getting killed one by one. It becomes clear that Mr. Jingles isn't the only killer out there. Sound familiar? Yes, AHS: 1984 takes inspiration from the Friday the 13th and Halloween franchises, of course!
Where to watch American Horror Story: 1984:
Dead of Summer, Freeform (2016)
In the same vein as the previous show, Freeform's Dead of Summer takes place at a summer camp that holds dark secrets.
In 1989, we meet the young teenage counselors of Camp Stillwater, described as an "idyllic Midwestern summer camp" – certainly a beautiful camp that's the perfect backdrop for first love, secret trysts in the darkened forests, and… killing people?
It certainly seems that way when the darkness within the campgrounds awakens and things at Camp Stillwater take a turn for the worse. What started as a blissful summer before the dawn of a new decade turns into a complete nightmare. Either way, it'll definitely be a summer they'll never forget.
Where to watch Dead of Summer:
The Haunting of Bly Manor, Netflix (2020)
The long-awaited Netflix horror original series and the second installment in their The Haunting series, The Haunting of Bly Manor, was just released – and just in time to make it onto this list, too!
Through the narration of a guest at a wedding in 2007, she tells the story of an American teacher living in London in 1987.
Dani Clayton is hired by a wealthy man as an au pair for his orphaned niece and nephew who resides in the family country home, the eponymous Bly Manor. Though she's haunted by the ghosts in her own past, suspicious events begin to take place throughout the mansion, and before long, Dani begins to see the ghosts of the manor's past as well.
Where to watch The Haunting of Bly Manor:
Pose Season 1, FX (2018)
FX's Pose tells a story that we haven't often seen on our TV screens before, but certainly, one that we should know.
In the late 1980s in New York City, the African-American and Latino LGBTQ ball subculture was on the rise. If you're unsure what that is, think RuPaul's Drag Race, but some 30-odd years ago: events where participants from "Houses" (i.e. basically your chosen family) compete across a variety of categories for prizes or trophies.
Amidst this rising culture, Pose also interweaves the part of New York City that showcased the social and literary scene as well as the rising "yuppie" corporate culture.
Where to watch Pose:
The Deuce Season 3, HBO (2019)
In this gripping HBO original, we trace the roots of one of the most lucrative businesses today: porn. With the first two seasons taking place throughout the 1970s, The Deuce's third and final season takes us forward to 1984-1985, where the mafia is no longer the king of the streets of New York and the underground porn industry in Times Square is being taken over by larger corporations.
Now that VHS exists to further bolster the industry, porn directors and filmmakers butt heads on method: as an art with scripts, a storyline, and theatrics, or as "amateurs" shot with a VHS home camcorder?
Where to watch The Deuce:
Chernobyl, HBO/Sky Atlantic (2019)
In April 1986, one of the most devastating nuclear accidents in history occurred in the north of the then-Ukrainian Soviet Socialist Republic. Known commonly now as the Chernobyl disaster, the joint production between HBO in the US and Sky UK titled Chernobyl tells the dramatized version of events from the hours leading up to the accident to the containment and recovery efforts that followed.
It homes in on the perspectives of several people involved, particularly of the first responders who immediately went to the scene to help, only to suffer the effects of radiation later on. Because of some creative liberties in telling the story, however, Chernobyl has received criticism for its "too evil and conniving" portrayal of some Soviet officials.
Where to watch Chernobyl:
Black Monday, Showtime (2019 – 2021)
The October 19, 1987 stock market crash was the worst in the history of Wall Street. And Showtime's Black Monday tells the story of the employees of Jammer Group, a Wall Street trading firm, in the year leading up to the date that is commonly referred to as Back Monday.
At the forefront of this series is Maurice Monroe, a long-time stockbroker who's living under a false identity. As well as his colleagues – newbie Blair Pfaff who's trying to make a name for himself while also trying to please his bride-to-be Tiffany who's used to getting what she wants. Keith Shankar, a closeted homosexual who's keen on bullying Blair. And Dawn Darcy, the only woman stockbroker at the firm who's trying to prove her worth in this male-dominated industry.
Where to watch Black Monday:
Deadly Class, SyFy (2018 – 2019)
For a darker, more twisted look at the 80s and particularly at the counterculture that was prominent during this time you can check out SyFy's short-lived series Deadly Class.
Based on a comic book series by the same name, executive-produced by Marvel powerhouses Anthony and Joe Russo, and starring such names as Benedict Wong and Lana Condor, Deadly Class follows students of King's Dominion, an elite private boarding school for the children of the world's top crime families.
At the center of it all is Marcus, a homeless teen who's recruited to attend the school by Master Lin, the school's headmaster. Now Marcus has to learn how to survive King's Dominion's cut-throat curriculum and find his place among the other students, many of which are part of cliques like you've never seen – crime syndicates, drug cartels, gangs, the Yakuza and a death cult.
Where to watch Deadly Class:
Bridge and Tunnel, Epix (2021 – 2022)
Ed Burns is known for his New York City-set films. And his Epix coming-of-age dramedy Bridge and Tunnel is no different.
The year is 1980 and six recent college graduates (Jimmy, Jill, Stacey, Mikey, Tammy, and Pags) spend one last summer in their hometown of Long Island, New York before going their separate ways to start their careers.
Each member of the friend group has their own career aspirations and problems to deal with. But they are determined to make their last summer together unforgettable.
Where to watch Bridge and Tunnel: