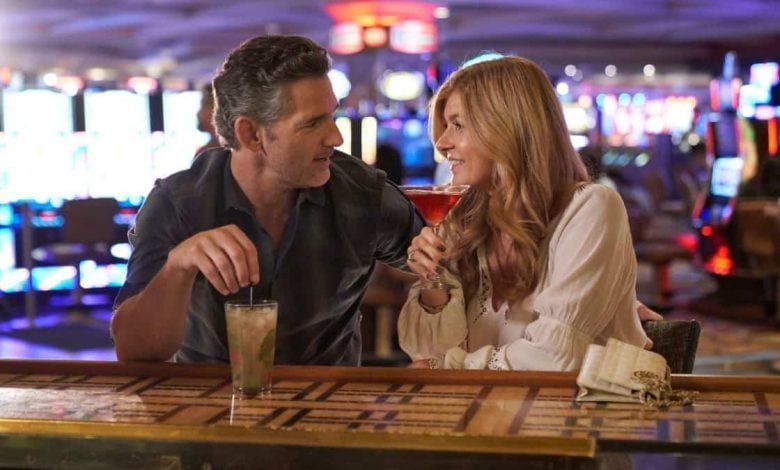 The popularity of podcasts has been at a steady rise since at least the mid-2000s when iTunes began making them available through their platform. According to Music Oomph, there are over 700,000 active podcasts comprised of more than 29 million episodes across 100 different languages. Now, that is a lot of podcasts!
Podcasts often center around a narrative and yet, it's still open to the listeners' imagination. We take in the information (which can usually be counted on to be reliable and factual), immerse ourselves in the stories being told, and we're granted the freedom to watch it all play out in our mind's eye.
They are also a great way for people to learn more about the world. Whether the genre is random trivia, daily news, true crime, paranormal, or self-help. Given the vast potential that podcasts have, it's no wonder that it only continues to gain a larger audience each year.
So yeah, we can pretty much all agree that podcasts are awesome enough to be great foundations for dramatization on both the big and small screen. With that, we've put together a list of ongoing and upcoming drama series based on podcasts.
Current podcast-based TV Shows
Homecoming, Amazon (2018-2020)
The podcast
Gimlet Media released its pioneer scripted podcast series on November 16, 2016, in the form of Homecoming.
In the podcast, we're treated to a collection of phone calls, therapy sessions, and conversations that effectively tie the whole story together.
The main characters are a caseworker and her supervisor assigned to an experimental facility. As well as a soldier who wants to retransition to civilian life.
Accompanied by an eerie soundtrack and the distant buzzes of background noise, Homecoming is a psychological thriller that unfolds over twelve episodes.
The series
Two years after the podcast was released, the web television production premiered on Amazon Prime Video. The show was created by the podcast creators, Eli Horowitz and Micah Bloomberg, who served as writers and executive producers as well.
The show sticks quite closely to the podcast and stars Julia Roberts as the main character, Heidi Bergman, in Roberts' major small screen debut. Joining her are Bobby Cannavale, Stephan James, Shea Whigham, Alex Karpovsky, and Sissy Spacek.
Though the story played out over two seasons in the original, the show combines both seasons into one, ten-episode series (which you can watch on Amazon now). However, the second season is currently in production and will deviate from the podcast. It will star Janelle Monáe and Chris Cooper, alongside Stephan James and Hong Chau from the first season.
Dirty John, Bravo (2018-present)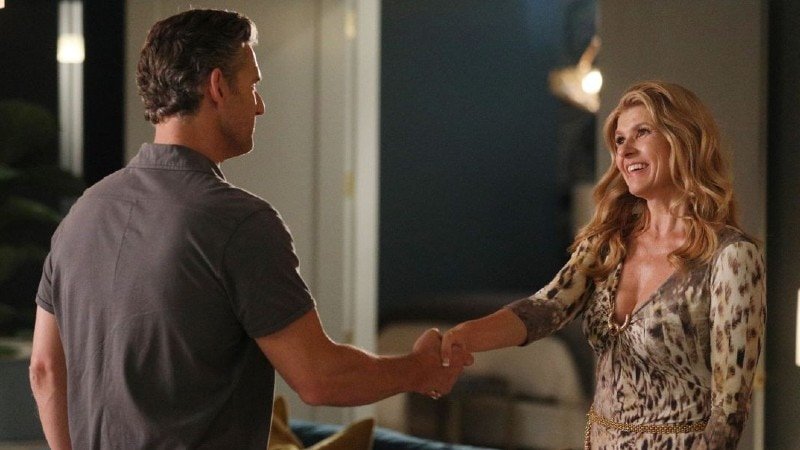 The podcast
Created by LA Times in collaboration with Wondery and hosted by Pulitzer Prize finalist Christopher Goffard, Dirty John is a true-crime podcast that tells the life story of John Michael Meehan. If the name doesn't ring a bell, Meehan was a well-known conman who gained notoriety in the mid-2010s, after he was killed in 2016.
He was known as a swindler. He had an extensive history of manipulating people for money and sex, stealing from people, and basically lying about every single part of his life.
The Dirty John podcast was released in 2017 and focused mainly on his relationship with Debra Newell, along with some insight into both his actions and the actions of those he manipulated.
The series
The Dirty John TV adaptation first premiered in November 2018 on Bravo, and then was made available on Amazon and Netflix later on.
The first season starred Connie Britton as Newell and Eric Bana as Meehan, with Juno Temple and Julia Garner as Newell's two daughters. Britton and Garner both received nominations for their performances in the show, and positive reviews praise all the actors' abilities to bring the eeriness of the story to the forefront.
Though the first season has wrapped up, it was announced in September 2019 that it would proceed as an anthology. With the second season titled Dirty John: The Betty Broderick Story premiering in 2020.
Limetown, Facebook Watch (2019)
The podcast
The fictional podcast series Limetown, created by Zack Akers and Skip Bronkie for Two-Up Productions, harkens a little to the mystery of the Roanoke colony. Except in a modern setting of a neuroscience research facility in Tennessee.
This audio drama spanned over six parts and was told from the perspective of Lia Haddock, a reporter for American Public Radio, as she tries to find out what happened to the over 300 people who disappeared from the research facility.
The first season dives into Haddock's investigation, while the second narrates what happens after Haddock is (spoiler alert!) abducted in the season one finale.
The series
The Limetown TV adaptation premiered on Facebook Watch in October 2019. Lia Haddock was played by Jessica Biel while Emile Haddock, her uncle, was played by Stanley Tucci.
Limetown features a mix of the supernatural in the form of mysterious forces, telepathy, and shadow people. Along with real-life events like murder and well, missing people.
At the end of the first season, we do finally get some answers as to what happened to everyone but that's as far as we'll ever know. Sadly, Limetown was canceled after its first season.
Lore, Amazon (2017-2018)
The podcast
Lore was created by Aaron Mahnke back in 2015, and as of writing, is on its 135th episode.
Reminiscent of our days telling scary stories around a bonfire, each episode goes into a deep dive of dark events throughout human history. Odd burial grounds, body snatching, curses, and the asylum where lobotomies originated. And Lore even touches upon folklore from different cultures like elves, changelings, and vampires.
It's incredibly fascinating, and Mahnke's narration coupled with the background music makes for an addicting and vastly informative podcast.
The series
The content and information in each Lore podcast episode were interesting enough to develop into an anthology series, which premiered in October 2017 on Amazon Prime Video.
Thanks to the mesmerizing quality of Mahnke's voice, he stayed on as the show's narrator and producer alongside Gale Anne Hurd of The Walking Dead franchise. It used a combination of cinematic scenes and documentary footage to, like the original podcast, weave stories that both entertained and informed its audience.
Throughout the show, we see familiar faces like Robert Patrick, Holland Roden, Adam Goldberg, and Kristin Bauer van Straten.
Despite garnering generally favorable reviews, Lore was canceled after only two seasons and 12 episodes in total. Luckily, Mahnke has continued producing podcast episodes for our listening pleasure.
Dr. Death, Peacock (2021)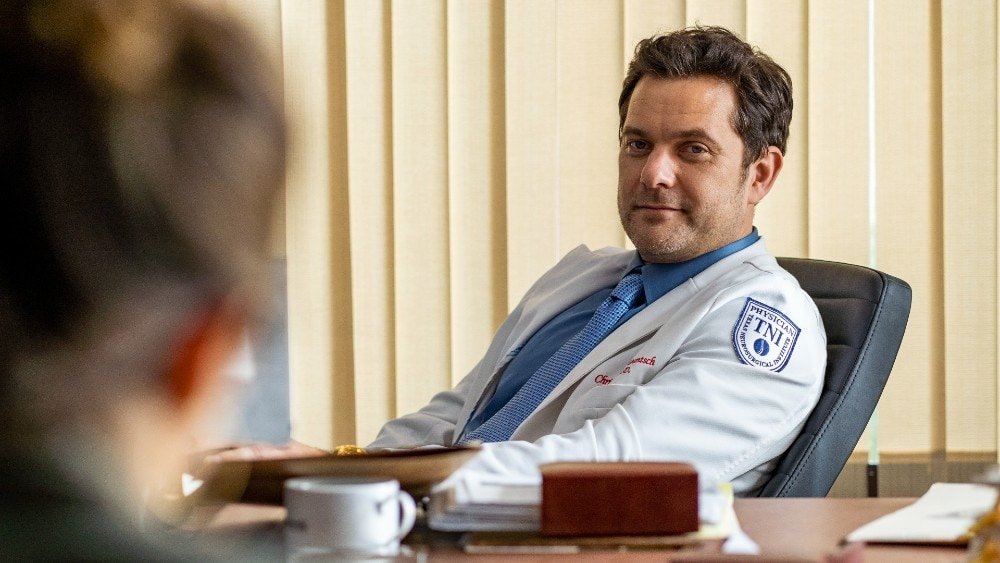 The podcast
From Wondery, the podcast network that brought us the true crime story of Dirty John, comes another heart-stopping podcast based on real-life events: the story of Dr. Christopher Duntsch a.k. Dr. Death.
If you haven't heard of this case yet, hold onto your hats because it's a doozy – and a fairly recent one, too.
Duntsch was a neurosurgeon based out of the Dallas-Fort Worth-Arlington area of Texas. He began his surgical career in 2010 and the horrific events started soon after that. Many of the patients that he operated on either emerged severely maimed or died soon after.
Evidence that emerged in court proceedings showed that he did, indeed, have the intention of killing all 31 of his surgery patients. In 2013, the Texas Medical Board finally revoked his license and in 2017, he was convicted of gross malpractice and sentenced to life in prison with the first possibility in parole in 2045.
The Dr. Death podcast is hosted by Laura Beil, an esteemed medical reporter, and runs for ten episodes.
The series
In October 2018, Universal Cable Productions ordered a Dr. Death TV series with Happy! producer Patrick Macmanus executive producing and writing the script.
And on July 15, 2021, the 8-episode miniseries premiered on Peacock, receiving favorable reviews, with EW's Kristen Baldwin calling it "gripping adaptation of the true-crime podcast".
Joshua Jackson plays Duntsch, the arrogant and narcissistic doctor who maimed several of his patients and even killed two of them.
Whit Alec Baldwin and Christian Slater also appearing on the series as fellow surgeons who led the campaign to stop Dr. Duntsch.
Upcoming TV Shows that are based on podcasts
Now, let's take a look at the podcasts that are being used for future TV adaptations!
Welcome to Night Vale
Welcome to Night Vale had its beginnings back in 2012 and was published by Night Vale Presents in March 2015.
Creators Joseph Fink and Jeffrey Cranor built the Night Vale community around the idea "of a town in that desert where all conspiracy theories were real". So you can just imagine how many weird, paranormal things could happen in this small desert town.
Presented in the format of a radio show, the bi-monthly episodes feature updates for the Night Vale community through news, local weather, and announcements. The story unfolds to add more characters as they go through mysterious lights in the sky, a character that hypnotizes the whole town, a corporate nemesis, and an invasion led by a demon puppy summoned from Hell.
Yes, Welcome to Night Vale is a healthy mix of spooky and deadpan supernatural horror that we never knew we needed in our horror-loving lives.
The television adaptation was announced in December 2017 with executive producer Gennifer Hutchison (Breaking Bad, Better Call Saul) under Sony Pictures Television and developed for FX. Both Fink and Cranor will also serve as executive producers so we have high hopes that the series will maintain the surreal, absurd, and magical realism that the podcast emanates.
Alice Isn't Dead
Alice Isn't Dead is a fictional, scripted podcast in the form of an audio diary with heavy doses of supernatural horror and dark humor. This is consistent with the general vibe of the podcast network that published it: Night Vale Presents.
That's right, apart from having its own TV adaptation, Welcome to Night Vale co-creator Fink will be executive producing the Alice Isn't Dead series. Which makes sense, considering he's also the podcast's author.
In Alice Isn't Dead, a long-haul truck driver traverses America in search of her wife, Alice, who she has long since presumed to be dead.
The main character, revealed to be named Keisha, chronicles her journey trying to find Alice as well as the supernatural misadventures that she has along the way. Of these include the Thistle Man (a paranormal stalker and serial murderer), and a conspiracy beyond what she could have ever imagined.
If the voice of Keisha sounds familiar, you may have heard it in a couple of places before. Fans of Welcome to Night Vale know her as Dana Cardinal, while TV show buffs may recognize her as Astrid Farnsworth from Fringe and Carly Lever from The Good Doctor.
Over My Dead Body
Wondery seems to have a knack for producing podcasts fit for the small screen, as it adds another slated for TV production. Over My Dead Body now has two seasons, with each one featuring a new true crime story.
The first season, titled "Tally", features the story of Dan Markel and Wendi Adelson: the "perfect" couple whose love story turns a really bad, really wrong turn.
Hosted by Matthew Shaer, it hones in on the picture-perfect relationship from various perspectives to reveal the horrors that were brewing beneath the surface. As it turns out, Markel and Adelson were having troubles of their own. When Markel suddenly gets shot in his driveway, all eyes are on Adelson and fingers are pointed in her and her family's direction. The case is still ongoing, so the podcast continued to provide updates as they come.
The TV adaptation is set to be produced by the multi-faceted Elizabeth Banks. But there's no news yet regarding premiere dates. According to Cheat Sheet, they're still in the planning phase and are working on developing a script.
Tanis
Tanis is a fictional mystery and horror podcast. But it's fairly easy to mistake it as nonfiction as it references real-life historical events and its fictional nature is actually never acknowledged. In addition to that, supplemental documents and interviews are released on the website to lend to the notion that the narration is, in fact, very real.
Creator Terry Miles narrates the podcast through the persona of Nic Silver, a former radio host. Somewhat like unraveling a complex conspiracy theory, Silver jumps into the rabbit hole of something he's seen referenced as Tanis. With no knowledge of what or where Tanis is, he meets an "information specialist" who helps him unearth the secret.
The first season of the podcast premiered in 2015 and capped off in 2018 with its fourth season. As of 2017, it was announced that Universal Cable Productions and Dark House Entertainment were collaborating with Miles and TV writer, Lee Shipman, to adapt the podcast for TV.
With the plethora of amazing podcasts available across various streaming services, the TV industry will never run out of foundations for future series.
So, definitely check out the original podcasts before binging the TV shows – or, do them both in parallel!