There's just something so gratifying about seeing a lawbreaker be brought to justice. That's probably why we all love to watch legal drama shows so much. We may not be the one putting the bad guys in jail, but it's fascinating to watch our favorite fictional attorneys doing so. And one of the best legal dramas of the past few years has been Suits.
Harvey Specter, Mike Ross, Donna Paulsen, Louis Litt, Rachel Zane, and Jessica Pearson are only some of the names we've all learned to love since the pilot episode of Suits aired back in 2011. But now that Suits has ended (with a finale that gave us Darvey wedding no less!) with a little help from our friends at Reelgood we've put together a list of shows across the legal drama spectrum that'll keep that law-abiding binge-watcher in all of us alive!
Bull
Bull is a different take on a legal drama series as it follows the employees of a jury consulting firm headed by Dr. Jason Bull, a psychologist, and trial science expert. His team is composed of a variety of professionals who all have something unique to contribute to helping their clients. Viewers, then, get a rare view into the process with which the right jurors are selected and how lawyers can appeal to them and win them over.
Three seasons in, the end of Suits coincides perfectly with the premiere of season 4 of the show.
Goliath
In this straight-to-series legal drama by Amazon Studios, Goliath follows a disgraced lawyer on a quest for redemption in a justice system controlled by society's rich and powerful. The lead character is played by Billy Bob Thornton, who all but walks away from his career after a murderer he helped walk free went on to kill an entire family.
Season 3 is set to premiere in early October 2019, so you have just enough time after finishing Suits to binge-watch the 16 episodes in the first two seasons!
Better Call Saul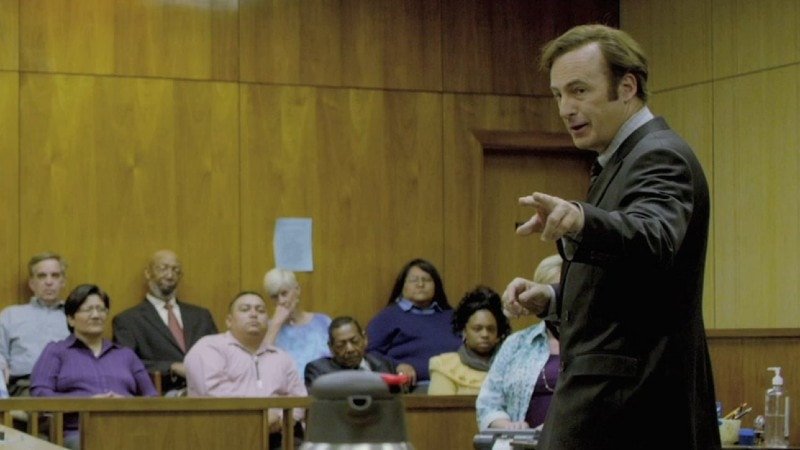 If you're a fan of Breaking Bad, then you're going to love Better Call Saul. Set some six years before the events in Breaking Bad, the spin-off Better Call Saul tells the story of Jimmy McGill – or, as we all know already know him, Saul Goodman.
Previously a con-man, Jimmy finds inspiration from a fellow employee at his brother's law firm who's in law school. He pursues a college degree and further studies at law school, passing the bar and eventually, after being denied employment at his brother's firm, establishes his own hole-in-the-wall law firm. It's during this time that he adopts the alias "Saul Goodman" and soon after, meets Walt and Jesse.
Billions
Showtime's Billions features Emmy and Golden Globe winners Paul Giamatti and Damian Lewis going head-to-head in the fast-paced, constantly changing New York finance industry. Based loosely on real-life events and various high profile executives, Giamatti plays Attorney Chuck Rhodes while Lewis is Bobby "Axe" Axelrod, a hedge fund king. The two are constantly at odds, utilizing their network, skills, and smarts to stay one step ahead of the other.
Billions was recently renewed for its fifth season, so be sure to catch up on its first four!
The Good Wife
The Good Wife is a jarring legal and political drama that aired its first episode back in 2009 and its last in 2016, officially ending after seven seasons.
Who's the good wife? It's Alicia Florrick, the brilliant wife of the Cook County, Illinois attorney. After her husband's reputation tanks in the wake of a political corruption and sex scandal, Alicia returns to her career as a defense attorney as a means to provide for her family.
The Good Wife may be over, but fans will still be able to see some of their favorite characters in the spin-off sequel: The Good Fight.
The Good Fight
Another spin-off series, The Good Fight branches off from its predecessor and previous entry on this list, The Good Wife, as it follows Diane Lockhart after she goes bankrupt and is forced out of her firm. Though still a central character in the show, The Good Fight shifts focus onto Lockhart's goddaughter, along with the family troubles that they both experience.
What has made The Good Fight stand out is its fearlessness in using real-life events as an inspiration for its legal and political drama. Not to mention the award-winning performance of Christine Baranski as Lockhart!
How to Get Away With Murder
Originally on ABC, Netflix released the first three seasons of How to Get Away with Murder on its platform just in time for the primetime premiere of its fourth.
From the brilliant minds of Shonda Rhimes and Peter Nowalk, Viola Davis stars as Annalise Keating, an exceptional lawyer mentoring a group of five students in her criminal law class. The group, along with Keating's legal team, get caught up in a murder plot that continues to unravel their personal and professional lives.
Currently on its fifth season (now also available on Netflix), How to Get Away With Murder was renewed for its sixth and sadly final season.
The Practice
The Practice may have ended way back in 2004, but Amazon Video has got you covered with all eight seasons on its streaming service. Fans who can't get enough can continue watching Boston Legal, its spin-off series.
Unlike the other legal dramas of the time, The Practice diverged from showing a perfect, proper American legal system to show the flip side: what happens when what you need to do in legal proceedings goes against their personal moral compasses.
Bluff City Law
Legal drama fans can jump straight onto the Bluff City Law ship now that Suits has wrapped up! The pilot episode aired just a few days ago, which means there's not a lot that needs to be caught upon.
Set in Memphis, Tennessee, Bluff City Law follows the story of a father and his estranged daughter as they attempt to reconnect through working together at an elite law firm. Alongside the personal aspect of the show is a glimpse what it's like to work on controversial landmark civil rights cases.
Catch Bluff City Law on NBC every Monday night.
Pearson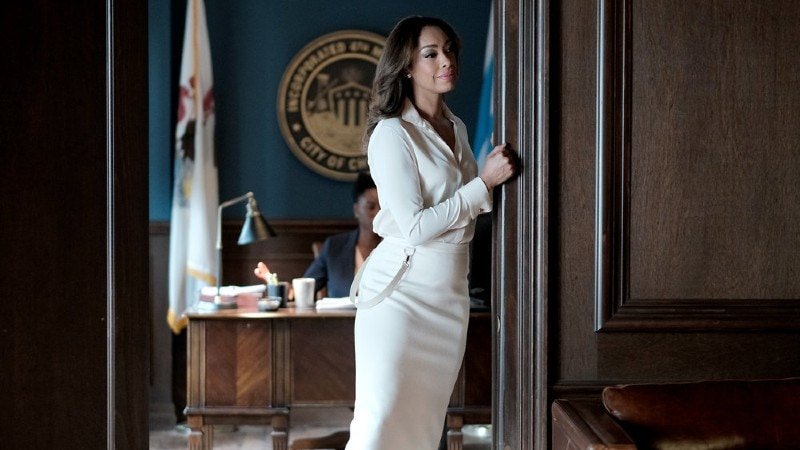 And while we're talking about the one and only Jessica Pearson we can't forget to mention Suits spin-off Pearson which follows Jessica, fresh from her departure from Suits back in season 7, as she takes a new job working for the mayor of Chicago. And although the show was canceled after only one season the 10-episode first season is a great weekend binge for those who want to see more of Jessica Pearson in action!