In most Western media surrounding action and espionage, the focus is usually on the United States and its various government organizations, right?
Sometimes, they'll be coordinating with international institutions so viewers will get a glimpse of that but really, we're all probably more familiar with how American 'secret operations' work (in fiction, at least!).
When we think of British spies, there's definitely one that immediately comes to mind, however, and that's none other than 007 himself, James Bond!
Let's be honest, anything that we DO know about British espionage came from the many, many James Bond movies that have come out (and, okay, Austin Powers might have contributed to that knowledge somewhat, too).
Now, we've got a comprehensive list of the best British spy series to add to that information, too!
Who knows how close to reality these TV shows actually are, but it's the impossibilities in fiction that we all love anyway.
Let's get started!
Spooks, BBC One/BBC Three (2002 – 2011)
The BBC One spy drama series Spooks aired over 10 seasons, clocking in almost 90 episodes in total!
It takes its title from a common slang term used to refer to spies, but internationally it was aired in some regions as simply MI-5.
Spooks follows a team of secret agents working in the MI-5's counter-terrorism unit that protects the country from international threats and terrorists.
As they work out of a secure location called The Grid under team leader Harry Pearce, viewers get a glimpse of the politics behind the spy game as well.
London Spy, BBC Two (2015)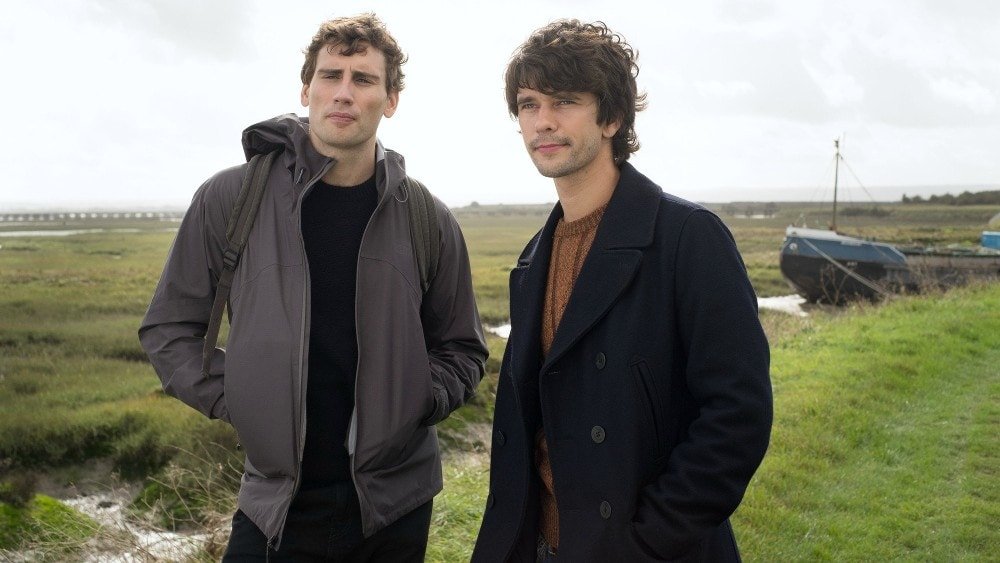 Tom Rob Smith, who wrote the movie Child 44 and also wrote for The Assassination of Gianni Versace, is behind BBC's London Spy, a five-part drama series that aired in 2015.
We first meet Danny Holt, a young and "hedonistic" man who spent his youth deep in the recesses of every nightclub in London.
He meets Alex Turner, a smart young man he finds is perfect for him.
One day, Danny finds Alex dead and discovers he worked for the Secret Intelligence Service – the MI6.
Danny is by no means a spy, but he jumps headfirst into the world of espionage to discover the truth about his lover's death.
Killing Eve, BBC America (2018 – 2022)
Killing Eve is a look into a fascinating relationship that forms between an intelligence officer and an elusive assassin that she's assigned to look into.
The series bagged several awards during its run, particularly for the performances of Sandra Oh and Jodie Comer in the lead roles.
Oh plays the titular Eve Polastri, who begins the series at a desk job with MI5.
Her passion for female assassins leads to being recruited into a secret division of MI6, where she's tasked to investigate the assassin Villanelle (Comer).
The two women cross paths and thus begins a cat-and-mouse game of obsession between them.
Deep State, Fox (2018 – 2019)
Fox's drama thriller Deep State aired for two seasons, with each season covering two separate events that transpire over the timeline of their respective seasons.
The first season of Deep State follows Max Easton, a former MI6 field agent who is pulled out of his retirement in order to return to the force for one last job, only to discover that this job stretches out onto a global scale.
The second season sees some characters return as they get caught up in a political crisis in Mali alongside a former CIA operative.
Danger Man, ITV (1960 – 1968)
Danger Man was the British title, but this ITV action series also went by Secret Agent, Destination Danger, and John Drake in other international broadcasts.
The four-season TV show operated on the premise that while every government in the world has their own equivalent of the secret service, even NATO had its own.
More messy and dangerous jobs were undertaken by security investigators like the series protagonist John Drake, who travels all over the world to get the job done.
Spies of Warsaw, BBC Four (2013)
Spies of Warsaw is a four-part historical fiction miniseries that aired in 2013.
Despite being a British production, it is primarily set (and filmed) in, as the title suggests, Warsaw and other cities of Poland.
Over the four episodes, the series follows Jean-François Mercier, a French intelligence agent who works for France's then-version of the CIA and MI5: the Deuxième Bureau.
He poses undercover as a military attaché at the French embassy in Warsaw and is soon embroiled in the events leading up to the Second World War.
Spy, Sky 1 (2011 – 2012)
As a breath of fresh air from the previous shows that are all on the serious drama side, Sky 1's Spy is a two-season sitcom that ended its run with a Christmas special episode.
The series follows Tim Elliot, a divorced single father hated by both his son and his ex-wife, who one day decides to quit his job as a sales assistant.
He applies for what he thinks is a simple data processing job but when he passes the exam, is informed that he's now being recruited to train as a spy for the MI5.
The Game, BBC Two/BBC America (2014)
British espionage thriller The Game aired over just one season, but its six episodes were definitely packed with drama and intrigue taking place in London during the early 1970s.
Agents within the MI5 have been made aware of Operation Glass, a plan by the Soviets to take down Britain, by a former KGB officer who wants to defect.
In order to prevent the plan from coming to fruition, the agency deploys Joe Lambe and a team of experts to investigate and locate dangerous sleeper agents across the country.
Alex Rider, Freevee/Prime Video (2020 – present)
Alex Rider is based on Anthony Horowitz' series of novels of the same name, and was adapted into Amazon's action spy thriller series.
It differs quite a bit from other espionage narratives as the eponymous protagonist is but a teenager, albeit a highly talented one.
Alex Rider is recruited by MI6's Department of Special Operations to infiltrate a suspicious academy aimed at 'rehabilitating' the children of the rich.
Along the way, Alex discovers skills he never knew he had that prove him not just adept but highly skilled at being a spy.
M.I. High, CBBC (2007 – 2014)
Like the previous show, M.I. High features someone much younger than you'd expect as the show's protagonist and in this case, it's more than just one person!
As a matter of fact, viewers will meet four teenage students at Saint Heart's secondary school who are also undercover spies working for the show's fictional version of the Secret Intelligence Service: MI9.
The school's caretaker is also their undercover handler and father figure, helping them navigate balancing their work and lives as students – a necessary skill so their covers don't get blown like those that came before them.
Cambridge Spies, BBC Two (2003)
BBC's Cambridge Spies is based on the real-life story of the Cambridge Five spy ring that operated between 1934 and 1951.
The four-part miniseries focused primarily on the infamous quartet: Anthony Blunt, Guy Burgess, Donald Maclean, and Kim Philby, students at Cambridge University.
They are approached by intelligence officers and though initially thinking they are British, the men soon realize they're being asked to spy ON Britain for Russia.
With firm resolve in their beliefs, they accept despite the dangers involved if they're caught passing along the information to the Soviets during the Second World War.
The Night Manager, BBC One/AMC (2016)
Another series adapted from a novel of the same name (this one by John le Carré) is The Night Manager.
It aired over six episodes, featured a star-studded ensemble cast, and even took home many awards for production and acting!
The drama centers on Jonathan Pine, the titular night manager of a high-class hotel in Cairo, Egypt.
Because of his unassuming position, Jonathan is recruited by the head of a Foreign Office task force investigating illegal arms trading to infiltrate the gang of Richard Roper, a notorious arms dealer.
The Little Drummer Girl, BBC One (2018)
Another one of John le Carré's spy novels is adapted into a series in The Little Drummer Girl, a six-episode spy thriller based on the novel of the same name.
The series takes place in 1979 where viewers meet Charlie Ross, an aspiring British actress in her early 20s.
Her political views lean towards the radical left wing and she's recruited by an Israeli spymaster named Martin Kurtz, who works for a secret agency within the Mossad.
Kurtz needs her help to find a Palestinian terrorist and infiltrate his group to prevent their threats of terrorism against Europe.
The Ipcress File, ITV (2022)
ITV's The Ipcress Files is one of the newest releases on the list and aired over just 6 episodes.
The spy thriller was very loosely adapted from Len Deighton's novel The IPCRESS File, written in 1962, with several changes made in plot, character, and new elements added.
The series centers on the fictional WOOC(P), a division of the intelligence community, and its director Major Dalby.
Dalby gives Corporal Harry Palmer, a black market crook, a chance to avoid prison time by offering him a spot on his team set to investigate the disappearance of a nuclear scientist – a mission that becomes much bigger than they intended.
Hunted, Channel 4 (2015 – present)
Hunted is the first reality series on the list, with a premise so fascinating that it's really no surprise that not only has the show continued to this day (with over 10 seasons to date: 6 with regular civilians and 4 with celebrities), but it has also been adapted into several international versions.
Basically, Hunted gives its contestants a chance to experience what it would be like to be a spy on the run!
That's right, in each season a number of contestants are recruited to go into hiding for 25 days – all while a team of Hunters try to chase them down.
These Hunters are individuals from law enforcement, intelligence agencies, and even teams on foot, and have access to all the tools and information they need to capture the participants.
Those who are creative enough to evade capture all win a share of the prize!
Spy City, Magenta TV/AMC+ (2020)
Though a British series, Spy City was first aired in Germany before it was picked up by AMC+ to air in the United States.
Of course, airing in Germany makes perfect sense considering the six-episode miniseries unfolds in Berlin!
Spy City is a thriller about Fielding Scott, a British spy sent to Berlin in 1961, right before the construction of the Berlin Wall, in order to find out why it seems that the enemy is always able to get their hands on vital British information.
Scott must infiltrate the British Embassy to sniff out – and eliminate – the mole.
The Professionals, ITV (1977 – 1983)
The Professionals is a crime action series that aired over five seasons and almost 60 episodes beginning back in the late 1970s!
The series centers on a fictional department – inspired by a combination of the Criminal Investigation Department (CID) and MI5 – that is tasked with investigating missions that are beyond the capability of regular law enforcement.
In fact, they've even been sanctioned by Home Security to use any means necessary, essentially granting them permission to use even more controversial, illegal methods, to capture the criminals.
CI5: The New Professionals, Sky One (1999)
Following The Professionals roughly 16 years later was Sky One's CI5: The New Professionals, which was considered the former's 'updated version'.
Indeed, much of the format is the same in that the events unfold through high-powered action scenes similar to what you might see in a James Bond film, albeit the original characters (agents Bodie and Doyle, and their boss Crowley) are replaced by an entire team of agents tasked with battling crimes and threats against the public.
Traitors, Channel 4 (2019)
In some cases, a spy could indeed be deemed a traitor, though you can't deny them the respect for risking it all to go against their own country.
Channel 4's Traitors centers on the young civil servant Feef Symonds, who works an 'unremarkable' desk job at the Cabinet Office now that the Second World War is over.
She jumps at the chance to turn this around when she's recruited by an agent of the US Office of Strategic Services to spy on her own country to ensure no threats are still looming beneath the surface.
Informer, BBC One (2018)
Many probably don't realize that spying isn't just about the grand scale of spilling a country's secrets; oftentimes it's very much about the smaller-scale espionage that happens to this day, with ordinary civilians.
BBC One's crime drama Informers is much like that in that it centers on Raza Shar, a civilian and family man hiding a secret double life – he was coerced by British counterterrorism officers into becoming their informant as they target a group possibly linked to an international terrorist attack.
The Secret Agent, BBC 2 (1992)
Joseph Conrad's 1907 novel The Secret Agent was adapted into this BBC three-part miniseries and involves a spy and an informant.
Alfred Verloc is inactive but is once again recruited into the business by the Russian embassy in order to spy on an anarchist group.
Motivated by money, Verloc seeks help from the Professor to carry out his plan but when he is still unsuccessful, he risks his personal life by further recruiting the help of his wife's already mentally unstable younger brother.
The Honourable Woman, BBC Two/SundanceTV (2014)
The Honourable Woman dives into the complicated politics between two warring nations, and one woman's determination to do her part to alleviate the conflict.
Eight years prior to the start of the series, the Anglo-Jewish businesswoman Nessa Stein is handed the reins to their family's company after her brother steps down, and she shifts the business from supplying arms to using optical fiber cables to connect Israel and Palestine.
However, she's thrown into a larger political game when someone close to her business is suddenly killed.
Fleming: The Man Who Would Be Bond, BBC America/Sky Atlantic (2014)
We're all pretty familiar with James Bond, but what do we all know about his creator Ian Fleming?
The four-part miniseries Fleming: The Man Who Would Be Bond is a fictionalized biography of Fleming's career in the British military and the events that would inspire and lead to the creation of Bond.
This includes his early life as a rich playboy who finally seeks purpose when he begins a job with an intelligence agency against the Nazis.
Wish Me Luck, ITV (1988 – 1990)
During World War Two, an organization centered on espionage and aid to resistance groups called the Special Operations Executive was formed in secret.
It is this organization that is the basis for a similar group called the Outfit in ITV's drama series Wish Me Luck.
The show places strong female characters at the forefront and highlights their exploits as undercover agents during the war as well as the conditions they had to work under as women during wartime.
The Saint, IV (1962 – 1969)
The Saint employs a more unconventional portrayal of a spy in its protagonist Simon Templar, a character created by Leslie Charteris who eventually featured in many types of media outside of the original stories and this series.
Templar acts as a Robin Hood-esque figure, protecting those who either cannot or will not be helped by local law enforcement.
Oftentimes, this involves going up against the rich – hence the reference to Robin Hood – using means technically against the law but for the greater good.
Red Election, Viaplay/Ovation (2021)
Domestic spy thrillers are cool enough as it is, but cooperation between espionage organizations really ups the excitement.
Ten-part series Red Election chronicles the coordination between two countries who are facing a common enemy and join forces to overcome it.
MI5 intelligence officer Beatrice Ogilvry represents Britain in partnership with Danish secret service agent Katrine Poulson as they stop a Russian political attack that could ruin both countries.
The Avengers, ITV/ABC (1961 – 1969)
Though we're not talking about the Marvel universe here, the British action series The Avengers held its own flame during the time it aired in the 1960s.
In the first season, it followed spies David Keel and his partner John Steed, but season two onwards shifted focus onto Steed as the head of the missions and his parade of memorable assistants.
Together, they would team up to thwart the evil schemes aimed to wreak havoc across the world.
Tinker Tailor Soldier Spy, BBC2 (1979)
John le Carré makes yet another appearance with perhaps what is the most popular adaptation of one of his novels: 1979 TV series Tinker Tailor Soldier Spy (and the 2011 film adaptation of the same name).
Over just seven episodes, the show unfolds the story of failed missions and moles in high places.
The head of the British Secret Intelligence Service, known only as Control, and his deputy George Smiley are fired after an embarrassing failure of a mission.
However, George is later forced out of retirement to identify the mole that caused the mission to fail.
Mr. Palfrey of Westminster, ITV (1984 – 1985)
You know what they say: it's always the ones that you least expect.
That's certainly the case in Mr. Palfrey of Westminster, a two-season spy drama from ITV.
The titular Mr. Palfrey is an unassuming, mild-mannered, middle-aged man who no one would ever say a bad thing about.
However, while most of those around him think he's simply a mid-rank civil servant, those who work with him (like his secretary and his more action-packed assistant) know of his real nature as an intelligence spy!
Callan, ITV (1967 – 1972)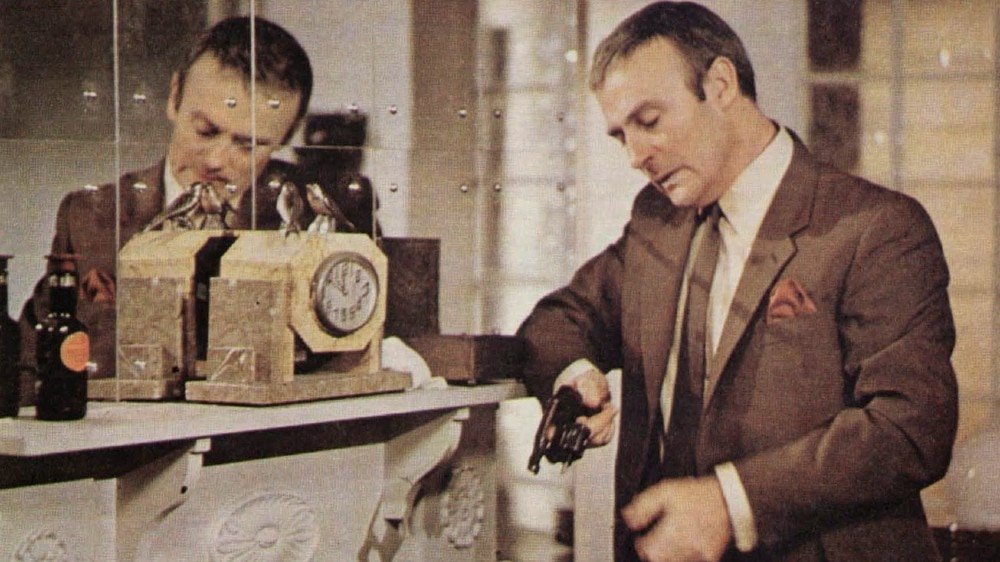 Yet another older British spy drama is 1967's Callan.
The show follows David Callan (played by Edward Woodward), a state secret service agent who's tasked with eliminating internal security threats to the UK using any method necessary.
What's interesting about this show is that in stark contrast to other shows on this list, Callan portrayed The Section, the fictional government agency that Callan works for (which in large parts is modeled after real-life MI5), in quite a sinister light since the agency encouraged Callan to use ruthless methods to get the job done.
A Spy Among Friends, ITVX (2022)
Last is the upcoming 6-episoe espionage drama series, A Spy Among Friends, which is set to premiere on December 8, 2022.
It's a story of personal betrayal and turmoil, because what happens when a friend betrays your country?
Set in 1963 in England, A Spy Among Friends follows Nicholas Elliott and Kim Philby – friends, colleagues, and MI6 intelligence officers.
However, Nicholas finds out one day that his friend has defected to the Soviet Union as all this time, he was a double agent for the KGB.