For those of us outside the United States, sometimes the distinction between the Central Intelligence Agency (CIA) and the Federal Bureau of Intelligence (FBI) can get a little blurry. Heck, that might even be true for those who are in the US, too!
We know about as much as we can see from our TV screens and absorb that information at face value.
We know they're both intelligence agencies, but one common misconception is that both organizations also deal with law enforcement. In fact, only the FBI does that; the CIA is foremost for gathering intelligence albeit with authorization for covert operations.
Another main – and frankly the most important – difference is this: the FBI's priorities are domestic whereas the CIA has its sights set on deterring international threats.
So, now that that's somewhat clarified, that might help us get a better understanding of what's going on whenever we watch shows or movies involving either of the two agencies.
In a bid to hopefully help you understand it even more, we've put together a list of amazing, action-packed TV shows about the CIA! From real-life stories to fictionalized serials, active agents to retired agents, and sometimes even unwitting participants to confidential CIA programs – this list has got them all.
These shows are bound to get your adrenaline pumping and keep you on the edge of your seat. Enjoy!
Tom Clancy's Jack Ryan, Prime Video (2018 – 2023)
The character of Jack Ryan is one that's very familiar to those who are fans of the spy thriller genre.
He first showed up in the series of novels by author Tom Clancy before making his way to the big screen in 1990 in The Hunt for Red October. Now, he's made his way onto the small screen with a series adaptation starring John Krasinski (The Office, A Quiet Place) in the titular role.
A former Marine now working as an analyst for the CIA, Ryan stumbles upon a pattern in dubious bank transfers that ultimately uncovers a plot by an Islamist extremist. He is then wrenched from his desk job and thrown into the field for the first time, working with the agency to deter the looming global threat.
Where to watch Tom Clancy's Jack Ryan:
Hanna, Prime Video (2019 – 2021)
Hanna is another action drama series from Amazon Prime Video, and another that's an adaptation from a previous medium. This time, the series has its origins from the 2011 film of the same name starring Saoirse Ronan (Little Women, Atonement).
Similar to the movie, Hanna follows the eponymous character, a young 15-year-old girl who has lived her whole life isolated in a forest in Poland. Erik, the man she knows to be her father, rescued her from a DNA modification program in the CIA when she was an infant.
Constantly in hiding and on the run from a CIA agent tasked with eliminating her, Hanna is determined to find out the truth about who she really is.
Where to watch Hanna:
Homeland, Showtime (2011 – 2020)
Showtime's Homeland is a critically acclaimed political thriller that received several awards during its eight-season run, both for its gripping storyline and the outstanding performance of the cast members. Amongst those is Claire Danes (Romeo & Juliet) who played the role of Carrie Mathison, the main character.
When we meet Mathison, we learn that she's a CIA operations officer with bipolar disorder; an unauthorized but successful operation in Iraq boosts her to a job in Langley, at the CIA's Counterterrorism Center.
When she takes on the case of Nicholas Brody, a former Marine sergeant who has returned after eight years as a captive of al-Qaeda, Mathison suspects that his allegiance has shifted against his country and that he's now planning an attack against the United States.
Where to watch Homeland:
The Looming Tower, Hulu (2018)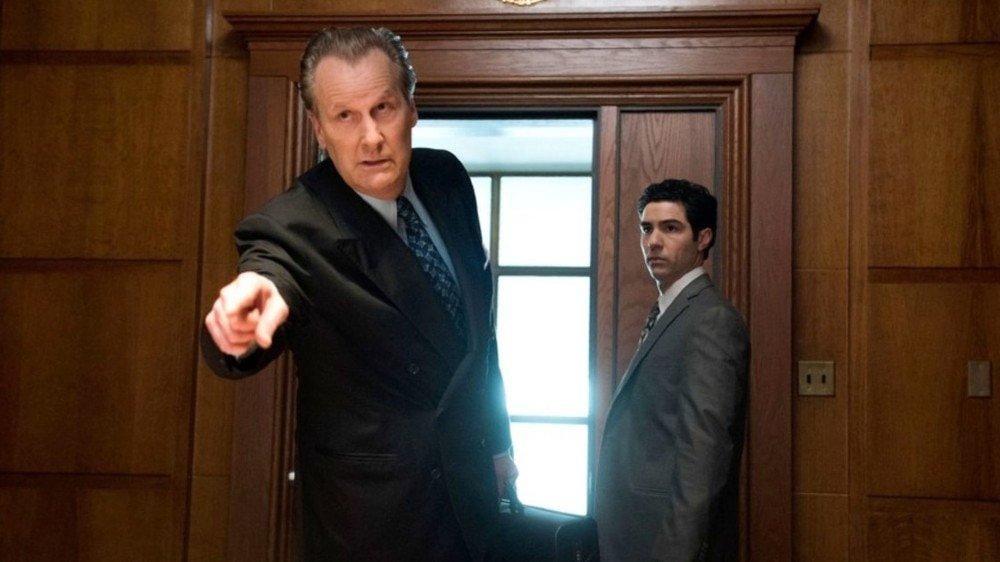 Based on Lawrence Wright's Pulitzer-Prize winning book entitled The Looming Tower: Al-Qaeda and the Road to 9/11, Hulu's miniseries adaptation The Looming Tower tells the story of Osama bin Laden and al-Qaeda during its rise in the late 90s.
Oftentimes in large-scale investigations involving different law enforcement agencies, there's some tension over jurisdiction and access to information. This was also the case between the FBI and the CIA, as we'll learn in both the book and the series adaptation.
Through its 10 episodes, the series showcases the operations of each agency's counterterrorism divisions and follows its members as they race to gather and claim ownership of any information relevant to stopping bin Laden.
This rivalry, as we'll learn, "may have inadvertently set the path for the tragedy of 9/11."
Where to watch The Looming Tower:
Berlin Station, Epix (2016 – 2019)
In a way similar to Jack Ryan, the Epix series Berlin Station tells the story of a whip-smart CIA analyst who is assigned to a new role within the agency that takes him on a whole new adventure that will change him and his life forever.
In this case, we follow Daniel Miller, a newly transferred officer from Langley to the CIA station in Berlin, Germany. His move entails more than what can be seen on the surface, however, as he's been placed there undercover in order to investigate a leak within the agency.
As he gets closer to uncovering the source of the leak, Miller begins to learn that the deeper into the agency you go, the more pervasive the deception is.
Where to watch Berlin Station:
Treadstone, USA Network (2019)
While I personally adored the Jason Bourne film franchise, I would be lying if I said I had a complete grasp of the entire operation despite having watched all the movies more than a few times by now. As I'm sure is the case with all covert CIA operations, there are many moving parts and it's always hard to keep up – even in the fictional world. USA Network's tie-in series Treadstone is here to hopefully clear up that confusion.
The show further expounds on the Operation Treadstone origin story, so to speak, from its roots in East Berlin in the 70s to its present-day consequences (especially now that former assets have been 'awakened' and are resuming their previous deadly missions around the globe).
Where to watch Treadstone:
Covert Affairs, USA Network (2010 – 2014)
In another action drama series from USA Network, Covert Affairs puts a female lead in the front and center of the show with Annie Walker (played by Piper Perabo from Notorious and Turn Up Charlie).
Annie starts out as a trainee in the CIA but is suddenly promoted to field operative in the Domestic Protection Division. Guided by her handler Auggie, a military intelligence officer, Annie learns the ropes of being a field agent undercover – originally as an acquisitions specialist for the Smithsonian and later as a large-scale import/export mogul.
As the series progresses, the trials and tribulations of her job in the CIA slowly turn Annie from an eager agent into an iron-willed spy.
Where to watch Covert Affairs:
Chuck, NBC (2007 – 2012)
When it comes to TV shows about the CIA, NBC's Chuck is one of the first to come to mind and it's a small break of comedic relief from the drama genre of the shows previously mentioned.
The titular Chuck Bartowski is your run-of-the-mill computer whiz living a normal life as a Stanford University dropout and electronics store employee. That is, until one day when he unwittingly downloads the entire CIA and NSA database, leaving it permanently encoded in his brain through embedded images and turning him into the agencies' most valuable asset – and liability.
With two undercover agents now forced into his life to look over him, Chuck is recruited to assist on covert missions while still having to maintain his "boring life" image to those closest to him.
Where to watch Chuck:
Wormwood, Netflix (2017)
Diving right back into the more serious side of things, Netflix's Wormwood is an absolutely fascinating docudrama miniseries.
At this point, we can glean that working in the CIA has its risks, but Wormwood details a story of just how much the work can affect one's personal life and mental well-being.
The six-part docuseries centers on the life of Frank Olson, a scientist who worked for a government biological warfare program. His mysterious death in 1953 was deemed an accident and then later a suicide after he was unknowingly dosed (by the CIA) with LSD, but many believe that there's more to the story.
In between the interviews and archival footage surrounding the incident are reenactments of Olson's final days; the story is told primarily through the lens of his son Eric, who has spent the last 60 years searching for the truth.
Where to watch Wormwood:
Condor, Audience/Epix (2018 – present)
Condor is based on the 1975 movie Three Days of the Condor (itself an adaptation of James Grady's novel Six Days of the Condor). It's currently awaiting the release of its third and fourth seasons on Epix after its move from Audience.
Condor follows Joe Turner, a wide-eyed and idealistic young man who joins the CIA as an analyst with the hopes of making changes from within the organization.
Things seem to start off well when one of his algorithms is used to identify and prevent a terrorist attack. However, this puts him on the map of the bad guys, and his entire team is assassinated. Now he's on the run from the killers and his idealism is tested as he does everything he can to survive.
Where to watch Condor:
The Recruit, Netflix (2022 – present)
Speaking of young, idealistic CIA operatives, we also have to mention Netflix's newest drama The Recruit.
The series follows Owen Hendricks (played by Noah Centineo), a young lawyer who just started working for the CIA.
Owen's life is turned upside down when he meets an asset who threatens to expose her relationship with the agency unless she's exonerated from the CIA.
So, when Owen starts negotiating with the asset, he is quickly pulled into complicated international politics and finds himself facing dangerous individuals and groups, all while risking his life in order to get the job done.
Where to watch The Recruit:
Missing, ABC (2012)
When a TV show about the CIA involves some kind of conspiracy, does that really come as a surprise anymore? In ABC's espionage thriller series Missing, well, the title alone should give you an idea as to what this conspiracy entails.
The show primarily follows Becca Winstone, a retired CIA agent who is forced back into the game when her son goes missing during a summer exchange program in Rome, Italy.
She teams up with an Interpol agent to try and find him but discovers that there's something much bigger at play here – an international conspiracy involving the CIA that reveals her husband, whom she had thought died years ago in a car bombing, is actually alive.
ABC's Missing is not to be confused with the Canadian series of the same name! Though there are similarities (like a female lead in a government agency), the W Network/Lifetime series Missing features a woman with sudden psychic abilities that allows her to have visions with clues on missing persons. It's pretty cool, but she works with the FBI and not the CIA.
Where to watch Missing:
State of Affairs, NBC (2014 – 2015)
When the President of the United States has a few dozen decisions to get through every day before they even get a chance to have lunch, you wonder how they're able to gather the information they need to make these choices. That's where the President's Daily Brief (PDB) comes in – a document prepared every day that informs them of the most pressing security and intelligence issues.
The NBC series State of Affairs is centered on this document and the character who prepares it: Charlie Tucker (played by Grey's Anatomy alum Katherine Heigl), a CIA analyst.
Not only does Charlie have to deal with pushing boundaries and making judgment calls to do her job right, but also her complicated personal relationship with the President – whose son she was engaged to before he was killed in a terrorist attack.
Where to watch State of Affairs:
CHAOS, CBS (2011)
CBS' Chaos (stylized in all caps) is a comedy-drama that, sadly, aired for just one season. The show's title is a reference to the intelligence team at the center of the series: the Clandestine Homeland Administration and Oversight Services (CHAOS) unit, which is made up of a group of rogue CIA agents.
Their task is to investigate national security threats, and it's a job that they're fighting to keep afloat amidst budget cuts within the organization.
New to the team is Agent Rick Martinez, who they quickly discover is a strategically placed mole for the CIA's National Clandestine Service Director. Instead of getting him removed, however, they recruit him onto their side for real to provide invaluable information for their missions.
Where to watch CHAOS:
Taken, NBC (2017 – 2018)
From the Taken movie franchise, itself a national treasure on its own, comes this iconic dialogue between the protagonist Bryan Mills and one of the men who kidnapped his teenage daughter:
If you've seen the movies, you'll know that Bryan is a retired member of the US Special Forces, and he does indeed have a very deadly set of skills. NBC's Taken series adaptation explores this "very long career" of which he speaks of, as it serves as the prequel to the events in the films.
Here, we meet a young Bryan Mills as he works as a superspy with his team on covert operations all around the world.
Where to watch Taken:
The Assets, ABC (2014)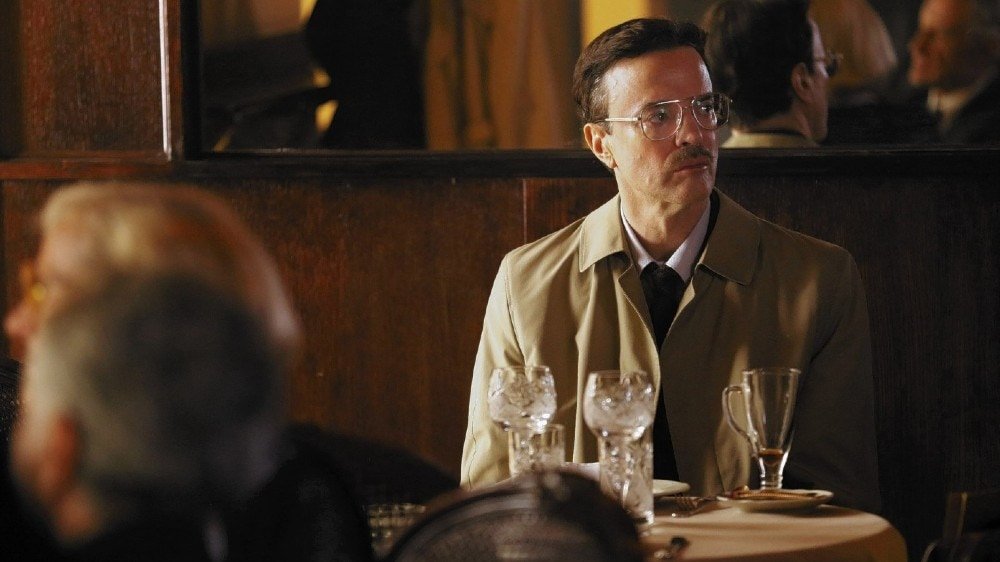 ABC returns with another espionage drama titled The Assets, an eight-part miniseries based on real-life events that are detailed in the book Circle of Treason: A CIA Account of Traitor Aldrich Ames and the Men He Betrayed, written by retired CIA officers Sandra Grimes and Jeanne Vertefeuille.
Aldrich Ames was a CIA officer who turned spy for the Russian KGB and leaked them confidential and highly valuable information about the CIA's intelligence assets.
The book, and the series adaptation of it, narrates the initial suspicion, investigation, and eventual capture of Ames by the novel's authors.
Where to watch The Assets:
Special Ops: Lioness, Paramount+ (2023 – present)
Among the freshest TV shows on this list is Paramount+'s Special Ops: Lioness.
Starring Zoe Saldaña, Special Ops: Lioness follows Joe, a CIA Officer who's in charge of the top-secret Lioness Program, a group of female officers who work to root out women terrorists at the height of the War on Terror.
During the series we see Joe trying to balance her personal and professional lives while dealing with the complexities of her job.
Where to watch Special Ops: Lioness:
Quantico (Season 2), ABC (2015 – 2018)
ABC's Quantico does start out primarily within the confines of the FBI, with the show's main characters in training at the FBI Academy in Quantico, Virginia, interspersed with a secondary timeline showing a bombing in the present-day timeline. However, the show's second season does move us into CIA territory.
At the onset of the second season, the main character Alex Parrish (played by the stunning and talented Priyanka Chopra Jonas) has since been fired by the FBI. Flashbacks reveal, however, that she was working undercover at the CIA training facility called "The Farm".
Now, her mission is to uncover a breakout faction of the CIA called the AIC and determine their connection to a hostage crisis happening in the current timeline.
Where to watch Quantico season 2:
Alias, ABC (2001 – 2006)
Last but definitely not least is ABC's Alias, a spy thriller classic from the early 2000s that has not only won numerous accolades but has garnered a following of loyal fans.
Sydney Bristow, the protagonist, begins as an agent for an organization called SD-6. While she is under the assumption that they are a covert branch of the CIA, in reality, they are a criminal organization and an enemy of the United States.
When Sydney discovers the truth, she takes her extraordinary skills to the real CIA and begins her work as a double agent.
As the series progresses, Sydney's work as a spy continues as she encounters several other criminal organizations and secret operations.
Where to watch Alias: