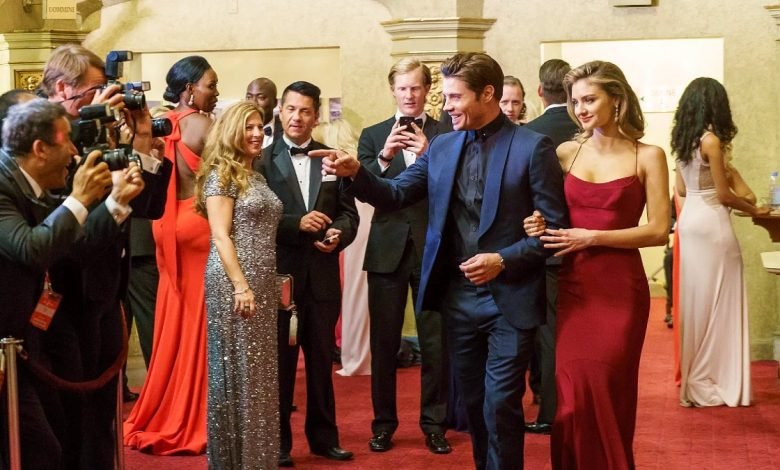 Hollywood, Los Angeles – home to the stars and a place of never-ending entertainment where aspiring actors and artists in the film industry flock to to make their wildest dreams come true.
But do any of us on the outside really know what goes on behind all the flashing lights, cameras, and action? I doubt even those on the inside know everything that goes on in Tinseltown!
It's this mystery (and well, let's be honest, the obvious luxury) that keeps us all intrigued and eager to get a glimpse of what life is like in Hollywood.
What happens behind the scenes, when all the glitz and glamor dies down? I'm sure it's not all just a walk in the park, but aren't we all just dying to peep into the lives of veteran and would-be celebrities – even if it's just vicariously through our own TV screens?
Even the lives of those who work behind the scenes are bound to be fascinating. Don't we all also wonder what it would be like to work on set with the stars?
Well, that's what we're here for!
We've put together a list of shows to somewhat satisfy our curiosity on the "lifestyles of the rich and the famous", as well as those who work for them. So let's kick it off with the best TV shows about Hollywood!
Hollywood, Netflix (2020)
From the brilliant minds of Ryan Murphy (Glee, American Horror Story) and Ian Brennan (Glee, Scream Queens) comes Hollywood, a Netflix drama miniseries featuring a stellar cast.
World War II is over and Hollywood is on its way back to its former glory, with stars returning to the silver screen after their various contributions to the war effort.
Set primarily in the 1940s and the period now known as the Golden Age of Hollywood, Hollywood follows the stories of several aspiring actors and filmmakers – some of whom are fictionalized versions of real-life notable figures in the business! – as they too, fight to make their dreams come true in the movie capital of the world.
Entourage, HBO (2004 – 2011)
If you've ever wondered what it might be like for an up and coming actor in modern Hollywood, HBO's Entourage is the way to go as it's loosely based on the early experiences of Hollywood big shot Mark Wahlberg and his friends.
At the center of the show is Vince Chase, an aspiring actor from Queens, New York City, as he moves with his friends to L.A. to further his career. His best friend becomes his manager, another buddy becomes his driver/assistant, and his half-brother even becomes his all-around chef, bodyguard, and trainer!
Entourage illustrated a satirical and light-hearted view into Hollywood, and it's a timeless series up until now.
BoJack Horseman, Netflix (2014 – 2020)
We all love an animated series for adults, and Netflix's BoJack Horseman should definitely be one to put on your "must watch" list.
Set in an alternate (animated) universe where society is composed of both humans and anthropomorphic animals – so yes, the titular character has the head of a horse and the body of a man.
His fame peaked when he starred in a 90s sitcom called Horsin' Around but his success and fame have since dwindled to almost nothing. Now, he's planning a comeback with the release of a tell-all autobiography and in the process of working with a ghostwriter, the show portrays his experiences with drug use, alcoholism, depression, and the human condition.
Curb Your Enthusiasm, HBO (2000 – present)
Fans of Seinfeld are sure to get a kick out of Curb Your Enthusiasm, yet another brilliant creation from the mind of the former's co-creator, Larry David!
Throughout its ten seasons so far, Curb Your Enthusiasm follows the story of a semi-fictionalized version of Larry David himself, as a retired writer and producer still living in Los Angeles.
The series relies heavily on cringe humor and improvisation from the actors and guest stars (who also often play fictionalized versions of themselves) as it plays out Larry's social awkwardness, his issues with everyday social conventions, his impatience with other people, and the awkward situations these attitudes get him into.
Love, Netflix (2016 – 2018)
Fresh off her work as the high-strung Britta in Community, Gillian Jacobs starred in Netflix's Love as the free-spirited, alcoholic wild-child Mickey Dobbs.
The romantic comedy series provides a "down to earth" view of what it could be like to date in the bustling City of Angels.
Mickey works as a program manager at a satellite radio station and a chance encounter puts her in Gus Cruikshank's path. Wildly different from Mickey, Gus is the awkward nice guy; he's an on-set teacher for teen actors but aspires to be a show writer.
Despite their separate emotional baggage and different personalities, they rely on each other to figure out what love truly is in the end.
Famous in Love, Freeform (2017 – 2018)
Some people just get lucky when catching their big break in Hollywood, and that's what happened to the main star of Freeform's drama series Famous in Love.
Paige Townsen was just your average college student who was trying to balance her school workload with her personal life. After auditioning and landing the lead role in a Hollywood blockbuster, her entire life launches into a tailspin.
Now she has to add her rising fame into the mix and though she's still determined to balance work with school, and old relationships with new ones with her co-stars, Paige realizes that the life of a celebrity isn't at all like she expected it to be.
The Arrangement, E! (2017 – 2018)
E!'s two-season drama series The Arrangement certainly brought a fresh lens into Hollywood with its storyline and tells a story that, for all we know, could actually be happening to some extent!
The show primarily follows Megan Morrison, a young and beautiful actress who's determined to go from obscurity to superstardom.
She auditions for the lead role in a blockbuster movie opposite famous action star, Kyle West. She not only lands the role but is then approached by Kyle's producing partner and leader of a self-help organization.
He offers her a secret contract – the titular "arrangement", so to speak – of $10 million to marry West, and it's a decision that changes her life forever.
Get Shorty, Epix (2017 – 2019)
Get Shorty from Epix is inspired by Elmore Leonard's 1990 novel and the 1995 film of the same name, though this series adaptation simply borrows the premise without the characters and plot.
It tells the story of Miles Daly, the "muscle" behind a notoriously murderous crime ring in Pahrump, Nevada. He's also a father though and he would do anything to protect his daughter, "Shorty".
He moves his family to Los Angeles, where he attempts to leave the criminal world behind and become a movie producer. However, it ends up following him to L.A. where he works with a washed-up B movie producer, Rick Moreweather, to navigate the highs and lows of Hollywood.
Episodes, BBC Two/Showtime (2011 – 2017)
Episodes follows powerhouse married couple Sean and Beverly Lincoln, who are fresh from yet another win at the BAFTAs for their hugely successful sitcom, Lyman's Boys.
As is common in real life with successful series, the Lincolns are asked to move to Hollywood to create an American remake of their show. Once there, they are forced to cast the successful Matt LeBlanc – yes, with LeBlanc himself playing a "larger than life" fictionalized version of himself – in the lead role.
Through constant changes in production for the remake, the relationship between the Lincolns and LeBlanc changes from professional to personal as well.
UnREAL, Lifetime/Hulu (2015 – 2018)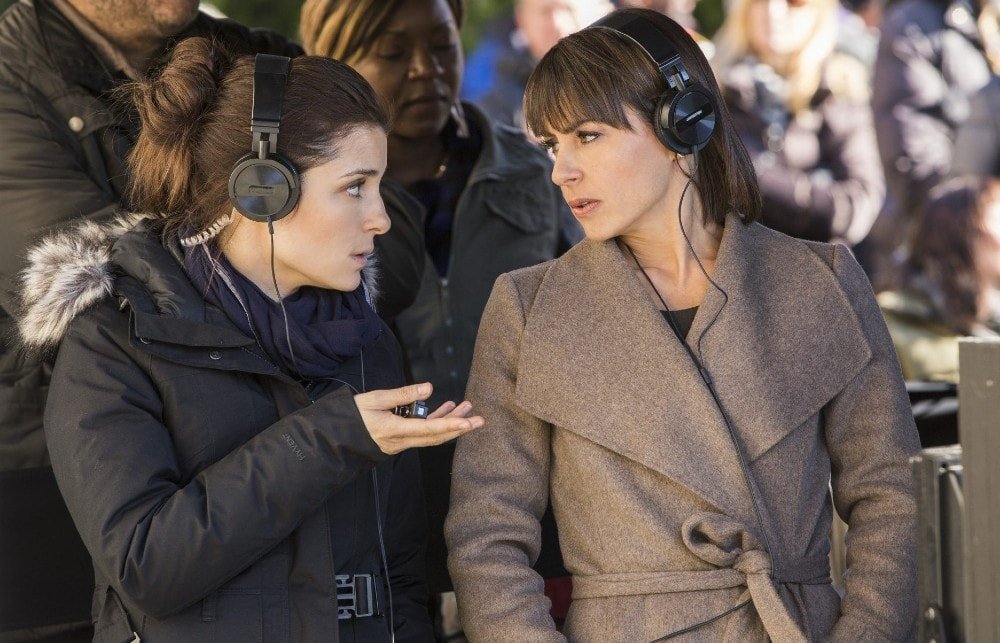 It's probably pretty common knowledge that most reality shows are still, to an extent, scripted – some parts are edited or reshot to get better angles and reactions! The Lifetime drama series UnREAL delves more into that dynamic and opens our eyes to what filming a reality show is really like.
Rachel Goldberg is a producer on a popular dating show called Everlasting. Her boss, the show's executive producer Quinn King, is constantly pressuring her to push the contestants further and instigate drama to boost ratings.
Rachel's exceptional at her job, but even that struggles a little bit when her personal life gets entangled with the contestants and others who work on the show.
30 Rock, NBC (2006 – 2013)
Award-winning sitcom 30 Rock remains a classic to this day. Its use of surreal humor to satirize the atmosphere within the NBC studio, the relationships between the employees, and the entertainment industry itself is probably the best part of the series.
Based on Tina Fey's experiences working on Saturday Night Live, Fey created the show and stars as Liz Lemon, showrunner of the fictional live sketch comedy show TGS with Tracy Jordan.
Though she has supervisory responsibilities as showrunner, Liz often butts heads with network executive Jack Donaghy while also struggling to control the behavior and attitude of the stars who work on the show.
Studio 60 on the Sunset Strip, NBC (2006 – 2007)
In a similar vein to 30 Rock, this NBC comedy series takes us behind the scenes of the production on a new live comedy series – the titular Studio 60 on the Sunset Strip or what they simply call Studio 60.
At the onset, Studio 60 is suffering some major setbacks that threaten to take the show off the air completely – on-air mishaps, misbehaving actors, and an uncoordinated control room just being a few of those obstacles.
Friends and colleagues Danny Tripp and Matt Albie used to work on Studio 60 as segment producer and writer, respectively, but they've now returned and taken over as director/executive producer and head writer in the hopes of saving the show.
The Comeback, HBO (2005, 2014)
Lisa Kudrow (Friends) created and starred in this mockumentary-style satirical take on the entertainment industry, where both seasons are formatted as "found footage".
In the first season, Valerie Cherish (played by Kudrow) is preparing to make a TV comeback on a network sitcom after a decade of obscurity following her rise to fame in the early 90s. As part of her contract with the sitcom, she was also asked to film her journey returning to television as a documentary.
The second season takes place nine years later (both in the show and in real life!) and chronicles Valerie's attempt to produce her own reality series.
Die Hart, Quibi (2020 – present)
In real life Hollywood, we all know actor and comedian Kevin Hart to be the trusty, comedic sidekick in all the action movies, right? Well, Hart himself has taken this reputation of his and made a series with it at the center of the premise.
Quibi's comedy-action series Die Hart features Hart in a fictionalized version of himself as he lands his dream role as the lead in an action movie. However, he must first attend the "world's greatest action star school" to properly train himself.
While there, his limits and wits are tested by the crazed director and tough rival student.
Joey, NBC (2004 – 2006)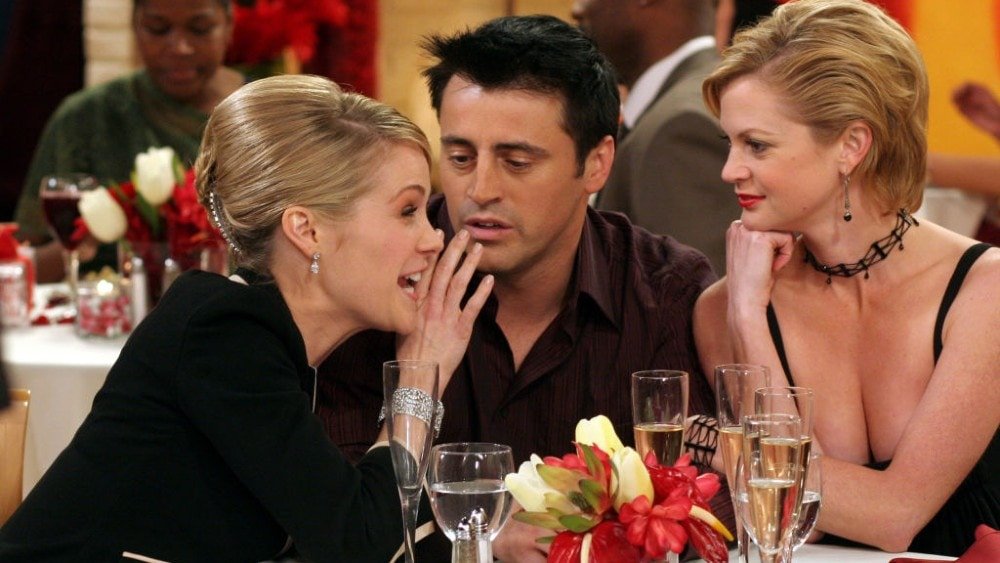 The character of Joey was probably one of the most easily likable in the classic Friends sitcom of the 90s to early 2000s, so it's no surprise that he's the only one who got his own self-titled spin-off after Friends ended!
Matt LeBlanc reprises his role as the titular Joey Tribbiani. At the onset of Joey, he has moved out to Hollywood to try and further his career as an actor.
He leaves his friends to reunite with his real family, where he makes a best friend out of his genius nephew Michael and fellow aspiring actor, Zach.
Consistent with the character we've come to know and love, Joey continues to be a womanizer and foodie who loves sandwiches and pizza.
Action, Fox (1999)
Despite being short-lived, Fox's Action received high praise for the critical perspective it presented towards the Hollywood industry, which may have been something rare for the time it aired.
Action followed a struggling producer named Peter Dragon – a man who started in the gay pornography business but eventually found his way to action movies. However, his latest project bombed at the box office and now he's desperate to rebuild his reputation and make his next film a success.
To do that, he gets started on his next action film and enlists the help of a child-star-turned-pornstar who's now also the VP of Production at his company.