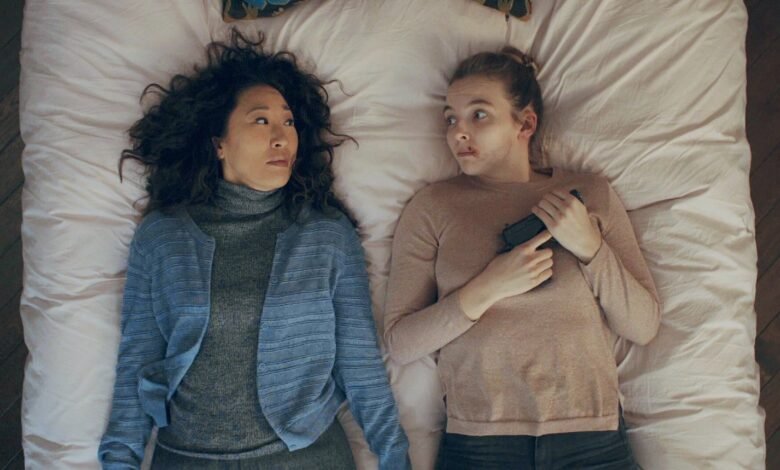 The concept of assassins and hitmen sometimes seems so absurd – are there really people out there who are specially trained and then hired to track and kill people? It sounds like something you'd only hear about in movies and TV shows.
And yet, you still hear whispers of such "services" being available, especially within the dark web.
Despite this, the idea we likely have of assassins are the sometimes awesome, sometimes terrifying image that we see in the media we consume.
The MCU's Black Widow, for example, was previously a trained assassin and there's no doubt that she is very cool. There's also Keanu Reeves as John Wick, who's part of a huge, secret organization of assassins. And let's not forget Angeline Jolie and James McAvoy in Wanted, where they're even trained to curve bullets!
There are also plenty of such characters in TV shows, and that's exactly what we're here for.
In this list, we're talking about the best TV shows about hitmen and assassins – a great source for shows to binge if you're a fan of the action or crime thriller genre (and maybe a bit of comedy, too!).
Let's get started!
Barry, HBO (2018 – present)
Now I know we said this list is great for action fans, but we're starting it off a little lighter with HBO's dark comedy starring Bill Hader, Barry.
Hader plays the eponymous character, a "low-rent" hitman from the Midwest who has become increasingly depressed and dissatisfied with his life as a criminal.
An ordered hit on an aspiring actor takes Barry to Los Angeles and the target's acting class, where he's surprised to find an open and welcoming community.
Abandoning his mission, he now hopes to be part of the LA theater scene as well, but we all know that you can't just walk away from criminal life and he'll have to balance both.
Cleaners, Crackle (2013 – 2014)
Crackle's action series Cleaners puts two gorgeous young women at the forefront as cutthroat contract killers: Veronica and Roxie.
Described as "highly trained and lethal", the pair's lives are pushed into a whirlwind when a job they're running for their boss – who they simply refer to as Mother – takes a wrong turn.
In a classic case of the hunter becoming the hunted, Veronica and Roxie are forced to go on the run.
They're not just fighting for survival against the FBI or Mother's client, either; they're also running from a team of their own peers that Mother has sent to take them out.
Meanwhile, Mother herself is just barely staying out of reach of the FBI.
Hitmen, Sky One (2020 – present)
We've got another dark comedy on our hands with Sky One's Hitmen, which is also available for streaming on NBC's Peacock platform.
From popular British comedy duo Mel Giedroyc and Sue Perkins (hosts of The Great British Bake Off), the women star as Jamie and Fran, best friends and contract killers who ended up in the hitmen business completely by accident.
Now employed by the mysterious and unseen Mr. K, the duo work out of their van as they attempt to successfully execute each hit.
They're definitely not your typical guns for hire, as their constant bickering and general incompetence as killers often ends in misadventures along the way.
Mr Inbetween, Fox Showcase/FX (2018 – 2021)
Something that has always been baffling about those active in the seedy criminal underworld is that oftentimes, their personal lives portray them in a completely different light.
In the case of Fox's crime drama Mr Inbetween, the protagonist Ray Shoesmith has a similar story.
Ray is a hitman for hire who has his own violent methods for killing his targets and who follows his boss' orders without question. At the same time, he is a boyfriend, brother, and father.
In between his hits, he tries his best to care for his daughter and ex-wife, his new girlfriend, and his terminally ill brother, but the persona that's needed for his professional life soon begins to affect his personal relationships as well.
Quarry, Cinemax (2016)
Cinemax's Quarry is an action crime drama that tells a story of trauma, desperation, and coping through the lens of its main character, Mac Conway.
Played by the talented Logan Marshall-Green, Mac is a Marine who has just returned to his hometown in Memphis from an assignment in Vietnam in 1972.
Upon his return, however, he finds himself "demonized by the public" and at odds with his family and loved ones.
When Mac and his friend are approached by a man called The Broker with an offer to become a contract killer, the soldier in him craves having a mission; his life changes once again as he is dragged into a large criminal network rife with danger and corruption.
Human Target, Fox (2010 – 2011)
In a different vein from the previous shows on the list, Fox's Human Target instead tells the story of a man who managed to successfully leave the life of an assassin behind – though he did jump straight into an adjacent and equally dangerous line of work.
Christopher Chance is a San Francisco-based former assassin who was recruited and trained from a young age by "The Old Man".
Poised to take his place as the leader of the assassin's organization, Christopher fled instead to start a new life.
Now, he works as a private security contractor and bodyguard to his clients, protecting them by secretly becoming involved in their lives whether as a fellow plane passenger or company employee.
Sr. Ávila, HBO Latinoamérica (2013 – 2018)
In the first foreign language series on our list, Sr. Ávila hails from Mexico and was aired via the region's HBO network.
Much like the previously mentioned Mr Inbetween, the titular protagonist in Sr. Ávila, Roberto Ávila, is living a secret double life.
By day, he is a doting father and dedicated husband, on top of being a life insurance salesman.
From the outside, he seems like an ordinary, middle-class working man. Beneath the surface, however, he is actually a hired killer working for an organized crime group.
Eventually, he moves up the ranks and gets ready to lead the organization, but the lines between his two lives begin to blur dangerously.
Golgo 13, TV Tokyo (2008 – 2009)
We've got another international series next with the Japanese Golgo 13, an anime series that aired over 50 episodes both locally and internationally.
The series was based on the manga of the same name that follows Duke Togo or, as he is more well-known by his clients, Golgo 13 and was reimagined to suit the current realities of the real world.
Golgo 13 is a mercenary assassin who operates all around the world and just isn't choosy about his clients: he'll work for any law enforcement agency, foreign government, criminal organization, or even lone individual who has enough money to pay him.
Each episode tracked his missions and the interactions he had with both his clients and the targets.
Killing Eve, BBC America (2018 – 2022)
Killing Eve is a thriller series from BBC America that really takes the spy thriller genre to a whole other level.
The titular Eve Polastri is an intelligence officer with the MI5 who, after secretly investigating a witness on a case, is promptly fired.
Luckily, her interest in female killers leads to her being brought in by a secret division of the MI6 to assist in the pursuit of an international assassin, Villanelle.
As the investigation progresses, Eve finds increasing connections between her life and Villanelle's, and an obsession between the two women begins to grow.
Instead of carrying out their actual jobs, their focus shifts on doing whatever they can to find out more about each other.
Nikita, The CW (2010 – 2013)
Though we're talking about the 2010 Nikita series here, this is actually the second series adaptation following La Femme Nikita that aired in 1997 and was based on Luc Besson's French film of the same name.
In this adaptation, the eponymous Nikita was a troubled teenager in prison and on death row. However, her death is faked and she's rescued by a secret organization called Division so that she could "start a new life".
What she didn't know was that 'new life' was actually that of an assassin, rigorously trained by Division themselves.
Nikita goes rogue and is now determined to bring down the organization that killed her fiancé and has been after her for three years.
The Fixer, ITV (2008 – 2009)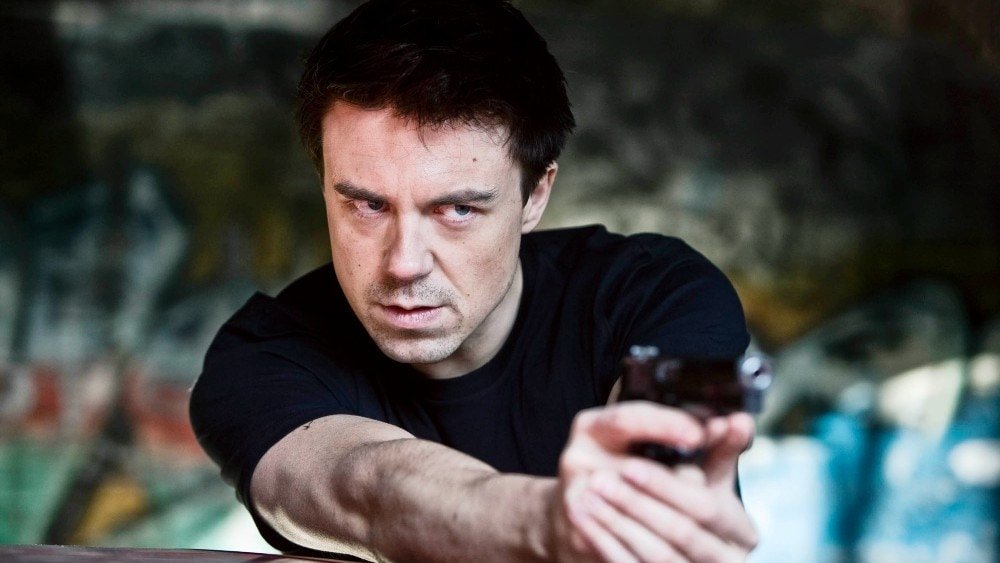 ITV's The Fixer is a British action-drama series that aired for two seasons of just 12 episodes.
The series follows John Mercer, a former Special Forces operative who has been convicted with a life sentence – his crime being the murder of his aunt and uncle after he discovered that they had been abusing his sister.
After only five years into his sentence, the government successfully arranges for his early release but this comes with a hefty price.
In exchange for his freedom, he must become part of a state-run undercover team as an assassin for the government, being a "fixer" in that his targets are criminals and rogue cops that are outside the reach of the law.
Pink, YouTube/Hulu (2007 – 2009)
Having aired in the late 2000s, Pink was one of the very first web series to premiere on both YouTube and later on, on Hulu as well!
The show follows Natalie "Nate" Cross, a government assassin who is hired to kill and dispose of criminals.
She was practically born into this kind of life, with a father who taught her how to shoot a rifle and gave her a more masculine nickname to boot.
Nate's goal is to always get her targets but they're not the only men she's looking for either – she's also on the hunt for her future husband!
Wu Assassins, Netflix (2019)
The title of this series itself is enough to tell us this fits exactly into the theme of this list.
Netflix's Wu Assassins may have aired for just one season on the streaming giant but don't worry – a standalone film is set to be produced continuing the first season's storyline!
Through the series, we meet Kai Jin, a young chef working out of Chinatown in present-day San Francisco.
He discovers he's the last in line to be a Wu Assassin, whose destiny it is to fight the five Wu Warlords.
Each possesses a supernatural power influenced by the earth's elements, and it's up to Kai to recover these powers before they're used to destroy the world.
Treadstone, USA Network (2019)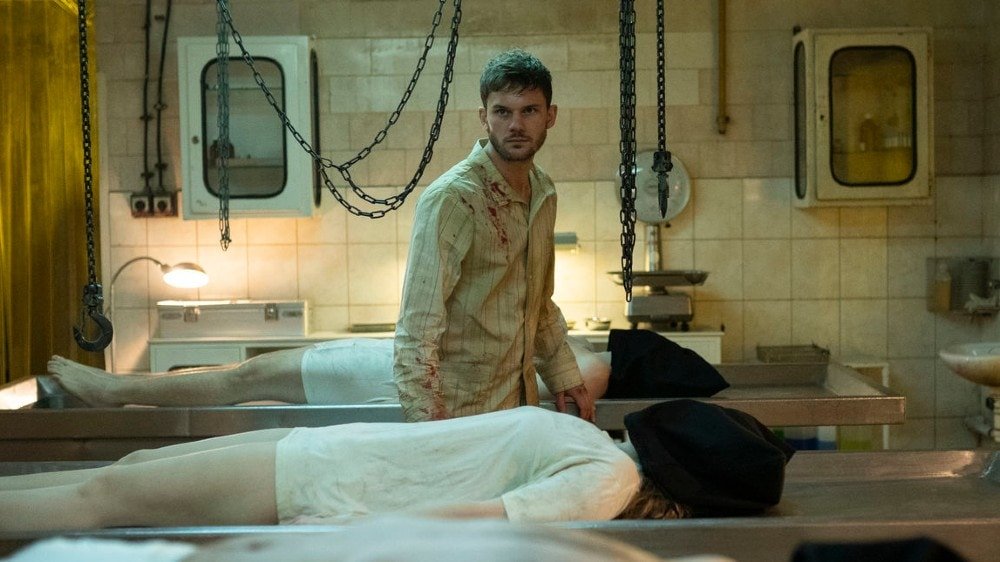 Avid fans of the action spy genres may be thinking that this title sounds familiar.
That's because it comes directly from Operation Treadstone, the fictional covert CIA program that used behavior modification techniques to turn its recruits into near-superhuman assassins – the very backbone of the Bourne film franchise.
While Treadstone doesn't actually involve Jason Bourne himself quite yet, the series does further explore the ins and outs of the program itself, providing a richer background to what the operation entails and even follows some of the sleeper agents themselves after they are once again 'awakened' to continue their deadly missions.
Deadly Class, Syfy (2019)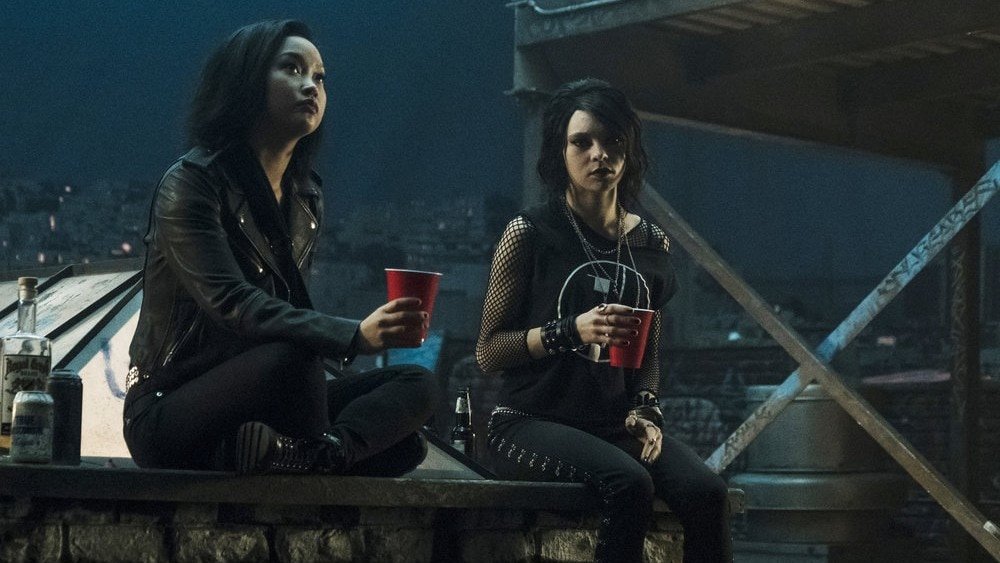 Most of the shows (or even movies) about assassins show the main characters already a killer carrying out their missions; rarely do we see them while they're still in training.
Well, Syfy's Deadly Class is one of those series that shows us exactly that!
Set in the 1980s, Deadly Class takes place at an elite, secret boarding school called King's Dominion where teenagers who are members of the world's most powerful crime families are sent to be trained as deadly assassins.
The academy's newest recruit Marcus, however, is simply a disillusioned and homeless teenager, who now must find his place within a group of ruthless peers while saving as much of his humanity as he can.
Callan, ITV (1967 – 1972)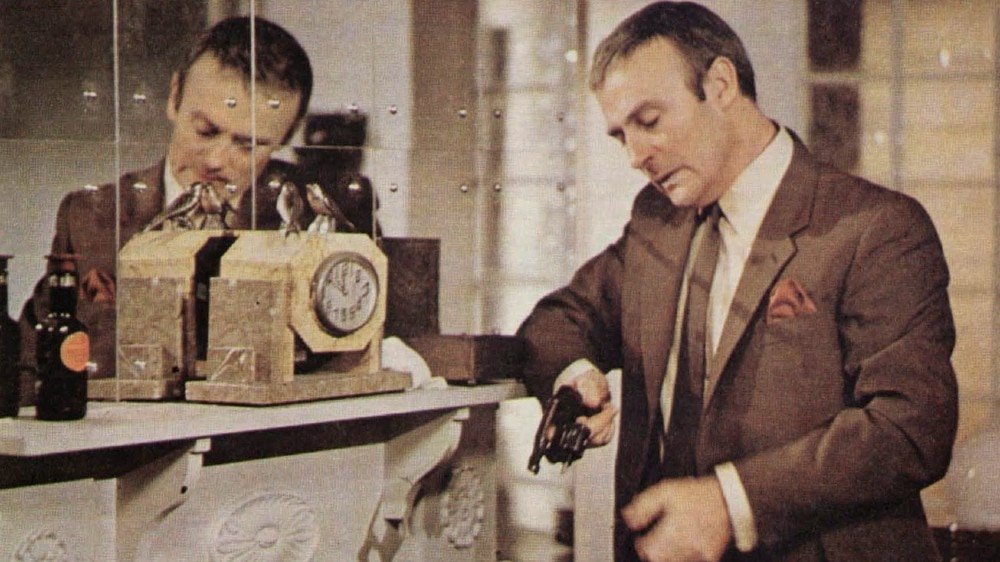 Last but not least, Callan is a British spy series that made a name for itself in large part due to its villainous portrayal of its own government agency – the MI5.
The titular character is David Callan, a secret service agent who is tasked with stopping internal threats to the country.
On the surface, it seems as though Callan's responsibilities lie within the regular jurisdiction of the MI5 but in reality, he has the freedom to use any method that he sees fit.
In dealing with these threats, the government not only turns a blind eye to these ruthless methods but may even push for them to get the results they want.