Getting stranded on an island isn't something the average person would actually want to happen to them.
Thinking about movies like Fantasy Island, I Still Know What You Did Last Summer, or even the recent Jurassic World, and that's enough to make any person paranoid about traveling to an island without having a solid escape route planned.
In this list of TV shows about being stranded on an island, maybe we can learn a thing or two about how we could possibly survive on the off chance that it could ever happen to us! In any case, these shows are sure to provide boundless entertainment, so let's get started.
Lost, ABC (2004 – 2010)
Of course, ABC's Lost is on this list; it's often hailed as one of the greatest TV shows of all time and is practically the epitome of the stranded on an island trope!
It begins on a commercial flight between Sydney and Los Angeles, which then proceeds to crash on a mysterious, unknown island somewhere in the middle of the South Pacific Ocean.
Tensions rise within the group of survivors as they decide on the best course for survival against the supernatural secrets hiding in the shadows on the island.
Wrecked, TBS (2016 – 2018)
TBS's Wrecked is a departure in genre from the previous show's supernatural drama vibe, but it still very much relates to it.
Wrecked is a sitcom series that actually parodies Lost!
The storyline shows a rescue mission to a group of stranded passengers that failed, leaving the ragtag group of survivors to fend for themselves.
They're now completely on their own and disconnected from the rest of the world.
With a mixture of personalities, knowledge, and survival instincts, the group struggles to co-exist without the modern world's comforts.
The Wilds, Amazon Prime Video (2020 – 2022)
The Wilds is a drama series that follows a group of young women who were on their way to a women's empowerment retreat in Hawaii called the Dawn of Eve when their plane crashes and leaves them stranded on a deserted island.
Unbeknownst to them, they're actually the unwitting participants in a social experiment by the head of that very same retreat program!
Though they are eventually 'rescued', a second experiment begins with a group of men and the female group begins to connect the dots to the truth.
Gilligan's Island, CBS (1964 – 1967)
We're going back several decades with this one, but CBS' Gilligan's Island is also arguably one of the most popular pop culture references when it comes to the deserted island theme, even up to the present day.
The popular sitcom follows the two-man crew of the SS Minnow, as well as their five tourist passengers, who sail into a storm and are shipwrecked while on a supposedly short tour from Hawaii.
Constant attempts are made to rescue them, but they are often unknowingly prevented by the Minnow's bumbling first mate, Gilligan.
The New Adventures of Gilligan, ABC (1974 – 1975)
Several years after the end of Gilligan's Island, ABC premiered an animated series based entirely on it entitled The New Adventures of Gilligan!
Many of the original cast members even returned to provide the voice for their animated character versions.
The overall plot line remained largely the same, with the episodes unfolding in much the same manner as the original as well.
However, seeing as the cartoon format had it targeting a younger audience, they also added a 'moral of the story' bit after each episode as well!
The Adventures of Robinson Crusoe, ORTF/ZDF/BBC (1965 – 1966)
The 1719 novel Robinson Crusoe is yet another staple icon in this theme, as well as in the literary world as a whole!
Thus, The Adventures of Robinson Crusoe, a French-German series was adapted from the novel and made into a program suited for a young audience.
The show follows the eponymous character Robinson Crusoe, an Englishman, and his adventures on the deserted island he is stuck on.
It also tells of his past through flashbacks, and how his struggle to survive changes him into a better man than he once was.
Crusoe, NBC (2008 – 2009)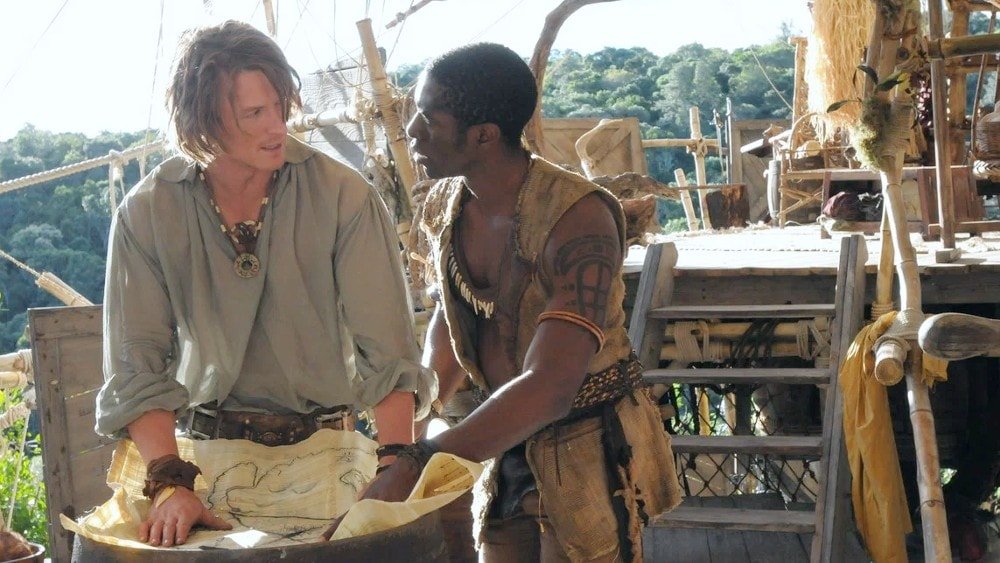 Decades after the first adaptation aired came NC's Crusoe, also loosely based on the original novel by Defoe – but with a slightly more comedic twist.
When we meet the titular Crusoe in this series, he has been stranded on the island for about six years, but his desperation to go home has not dampened.
The series follows his adventures with his sole companion Friday, a native who he befriended.
Throughout the series, we learn more about the life he left behind in England and how he ended up on the island.
Return to Paradise, GMA Network (2022 – present)
Return to Paradise is an ongoing Filipino drama series that just premiered this August 2022!
In typical telenovela format, episodes are released daily and thus, have already racked up over 60 episodes over the few months it has been on the air.
Return to Paradise follows Red and Eden, two college students who find themselves stranded on an island after a plane crash.
With only each other to rely on for survival, they begin to fall in love.
However, secrets unearthed after their rescue threaten to complicate their relationship with each other and their families.
The Stranded, Netflix (2019)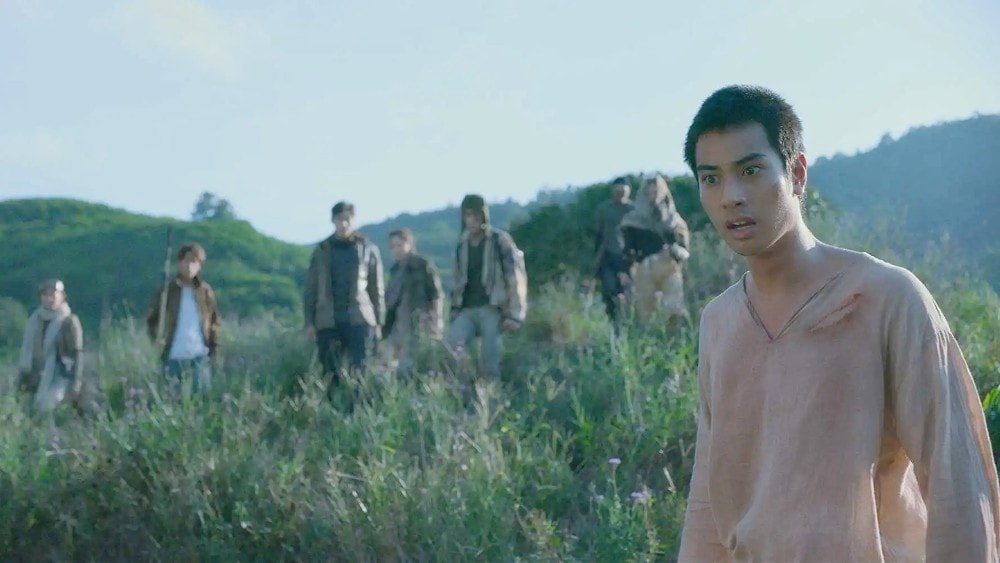 The next foreign language series on the list is The Stranded, a Thai fantasy drama that premiered internationally on Netflix.
Here, the group marooned on an island is composed of privileged teenage students from an elite school.
On the last night of high school, as they party away, a powerful tsunami hits, and they're all swept off onto a mysterious island.
As they slowly get their bearings and formulate a plan to escape, they discover secrets that hint at something much more suspicious at play.
Flight 29 Down, Discovery Kids (2005 – 2007)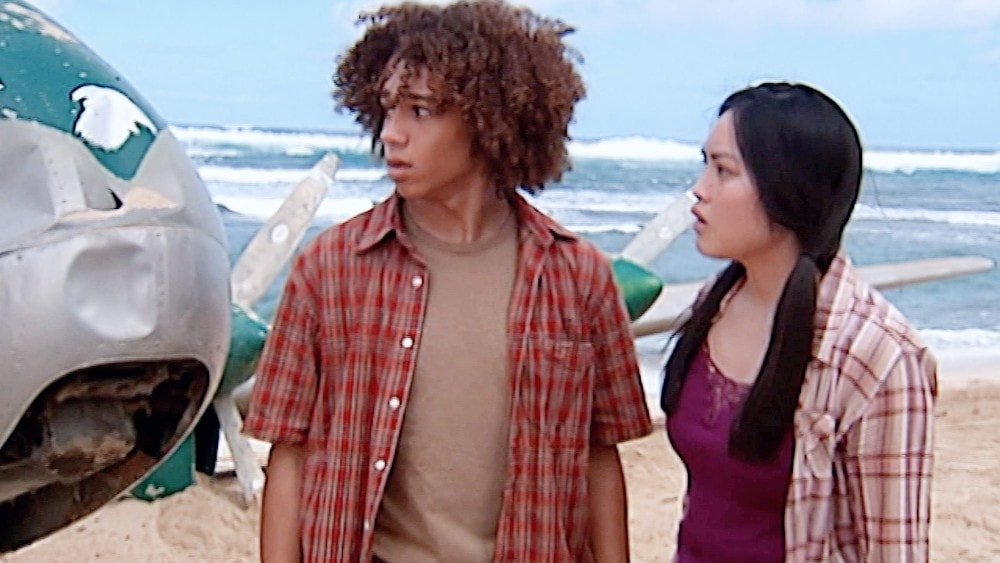 Flight 29 Down is a comedy adventure series geared towards a much younger audience than most of those previously mentioned.
As you may have guessed from the series title, the show begins when Flight 29, a small propeller-driven airliner, flies into a tropical storm on its way to Palau for an eco-camping trip and promptly crashes.
Its passengers are a group of young teens who immediately set up a plan to survive and escape.
Luckily, one communication device allows them to record their thoughts and adventures, and maybe even catch a signal to the outside world.
The Lost Islands, Network 10 (1976)
The Australian adventure series The Lost Islands begins on a ship called the United World, which is carrying teenagers from all over the world.
When a hurricane hits and sinks the ship, the survivors are not counted and five of them are blown off and marooned on an uncharted island called Tambu.
There is a local community established by descendants of another ship that sunk centuries ago, and they are governed by a mysterious tyrant named Q.
The survivors are harbored in secret, as Q hunts for them out of fear of their knowledge of the outside world.
The Great Escapists, Amazon Prime Video (2021)
Actors Richard Hammond and Tony Belleci play fictionalized versions of themselves in Amazon Prime's The Great Escapists.
The two are friends who had set out on a fishing trip together, only for their ship to get hit by a storm and sink.
They end up on an unnamed island in the Pacific Ocean and resort to using their shipwreck to rebuild a way to escape.
However, Hammond constantly sabotages their efforts every time they get close, as he wants to keep their adventure going.
Mysterious Island, Family Channel (2005)
Mysterious Island is another series based on a novel from centuries ago, specifically Jules Verne's L'île mystérieuse.
Where the other shows on the list involve shipwrecks and plane crashes, Mysterious Island brings something different: a hot air balloon blowing off course to an island in the Pacific!
The passengers were refugees wanting to escape from the American Civil War who managed to rebuild society on the deserted island.
However, they soon begin to suspect that someone is watching and controlling their every move.
The New People, ABC (1969 – 1970)
ABC's The New People is both an adventure drama and a social commentary, showing the counterculture prominent in American society throughout the 1960s.
It follows a group of teenagers who were returning from a goodwill tour in Southeast Asia, which some of them believed to be 'fake' as a distraction from what was really going on in their own country.
These teens are stranded on an abandoned island that was originally meant for above-ground nuclear testing, leaving the establishments and resources intact for them to survive off of.
De hemligas ö, TV1 (1972)
The adventure drama series De hemligas ö adds another foreign language film to the slate as a Swedish original that aired over just six episodes in the early 1970s.
It was based on a novel of the same name that had political themes despite being targeted at youth.
In the series, a group of boy scouts is marooned on a deserted island and set to build their own civilization, as well as the triumphs and troubles that come with that.
The I-Land, Netflix (2019)
Netflix's The I-Land begins on the mysterious island in question, as opposed to what led the characters to end up there.
The science fiction thriller series follows ten strangers who wake up on the island with no memories of who they are or how they got there.
Tensions rise quickly due to conflicting personalities until one of them discovers that they are part of a prison simulation program aimed at "rehabilitation", albeit through obviously questionable methods.
They Were Ten (Ils étaient dix), M6/Channel 4 (2021)
They Were Ten, or Ils étaient dix in the original title, is a French adaptation of Agatha Christie's famous novel And Then There Were None, but in a modern setting.
Ten strangers – five men and five women – are invited to a luxury hotel on an unknown, abandoned tropical island.
They soon discover that they've been cut off from the rest of the world, and have no idea who their mysterious benefactor even is.
Their journey to get to the truth requires a look into their past, which none of them are particularly eager to do.
And Then There Were None, BBC One (2015)
BBC One's And Then There Were None is a British three-part adaptation of the mystery novel, and it features a stellar ensemble cast.
Unlike the aforementioned French series, this one is set back in 1939, when ten strangers are invited to an isolated island called Soldier's Island, located off the coast of Devon.
As they settle down for dinner, an announcement booms to inform them that they have all been accused of murder in the past.
One by one, they start dying in a manner similar to those narrated in the Ten Little Indians poem they found in their bedrooms.
Harper's Island, CBS (2009)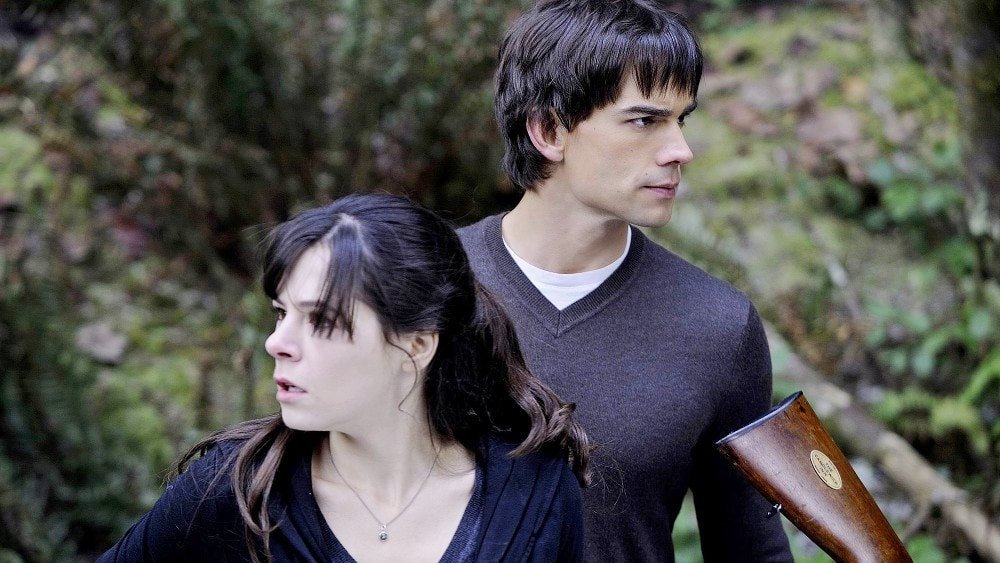 Harper's Island connects in some way to the previous adaptations of Christie's novel, as many have described it as reminiscent of the Ten Little Indians poem also at the center of And Then There Were None.
In Harper's Island, Abby Mills returns to her hometown, the eponymous island, after leaving 7 years prior when a serial killer murdered her mother and five others.
Abby's return also marks the killer's return, however, and now everyone is a suspect as the island's citizens are killed one by one.
Yellowjackets, Showtime (2021 – present)
Yellowjackets isn't strictly about being stranded on an island, but we figured getting lost out in the Canadian wilderness pretty much cuts it, too.
The horror-thriller series follows a group of teenage girls who are on a flight back to New Jersey following a soccer tournament in Seattle, back in 1996.
Their plane crashes, leaving them stranded somewhere in Ontario.
The series chronicles their descent into crazed cannibalism, crossed with narratives of their current lives as they tell their truth 25 years later.
Persons Unknown, NBC (2010)
The last show on our list is another honorable mention, as NBC's Persons Unknown follows a diverse group of seven strangers who wake up in an abandoned ghost town with their memories completely wiped.
All they know is that they're being watched.
Eventually, they discover that they're being subjected to a series of psychological and physical tests, as those in charge attempt to manipulate their every decision and move.
To what end, well, they'll have to find out for themselves!