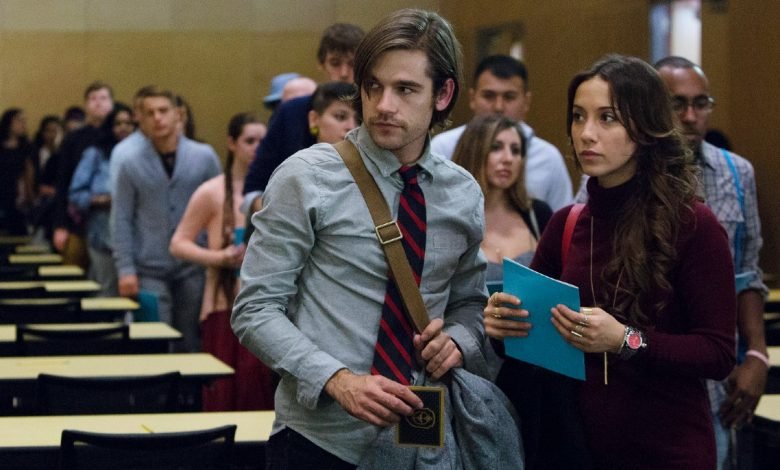 This article contains affiliate links. We may earn a small commission from qualifying purchases.
Let's face it, when we were kids, us, Harry Potter fans, were all (im)patiently waiting for our Hogwarts letters to arrive in the mail – even as we got older than the 11-year-old Hogwarts requirement.
We, too, wanted a class schedule filled with Charms, Herbology, Potions, Transfiguration, and Defense Against the Dark Arts. Not to mention the experience of shopping for cauldrons, quills, school robes, pets, and a wand, of course!
There was no better experience than immersing ourselves in the magical world of Harry Potter. For some, myself included, the influence has carried over into our adult lives – I mean, if my Deathly Hallows tattoo doesn't show you that, nothing will!
Needless to say, Harry Potter has become a timeless part of the literary world and will continue to be so (though if somewhat hindered now by the recent controversies with the author).
---
Don't want to read the whole article? Then check out our video on the top 10 TV shows about magic schools:
---
Regardless, there are a lot of similar TV shows to Harry Potter that harken back to the memories of a magical education.
That's where we come in: we've put together a list of TV shows that are set in a magic school! So whip out your wands, don your school robes, and settle down to binge these series about magical schools!
Legacies, The CW (2018 – 2022)
The second spin-off to come from the hit series The Vampire Diaries, Legacies follows the storyline primarily established within its predecessor spin-off, The Originals.
In it, we continue to follow Hope MIkaelson, the daughter of vampire-werewolf hybrid Klaus Mikaelson and werewolf Hayley Marshall. She's 17 years old and a descendant of some very powerful vampire, witch, and werewolf bloodlines.
With her parents gone and no one to guide her, she relies on what she can learn at the Salvatore School for the Young and Gifted.
The school, founded by The Vampire Diaries' Alaric Saltzman and Caroline Forbes (later Salvatore) is intended as a place for young people like Hope, and many others, to learn to control and hone their abilities and impulses.
While there, Hope becomes friends with other supernaturals and faces a whole new set of obstacles both inside and outside the school.
Where to watch Legacies:
Vampire Academy, Peacock (2022 – present)
Developed by Julie Plec and Marguerite MacIntyre (The Vampire Diaries co-creator and actor respectively) and based on Richelle Mead's YA book series by the same name, Peacock's Vampire Academy is set in St Vladimir's Academy, a boarding school inhabited by the half-human, half-vampire Dhampirs, and the Moroi, vampires who wield one of the four magic elements – fire, water, air or earth.
At the center of this story are Rose Hathaway, a guardian-in-training, and her best friend Lissa Dragomir, a royal Moroi princess.
After a terrible accident flips their lives upside down, Rose and Lissa must band together to survive the royal vampire politics and their last year at the Academy.
Where to watch Vampire Academy:
The Magicians, Syfy (2015 – 2020)

Based on Lev Grossman's 2009 novel of the same name, The Magicians primarily follows graduate student Quentin Coldwater.
When we meet him at the onset of the series, he is a newly enrolled student at the Brakebills University for Magical Pedagogy. It sounds like the perfect place for Quentin's goal: to train to become a magician.
While at Brakebills University, however, Quentin gets a little more than he bargained for.
He's been a fan of the Fillory and Further series since he was a child, and its author Christopher Plover has even become somewhat of a hero to him. Quentin soon discovers that the world he read about in the book is actually based on fact and that it's actually posing a real threat to humanity in his current world.
Where to watch The Magicians:
Hex, Sky One (2004 – 2005)
Hex is a British TV show that aired for two seasons (or series, as it's called with British shows) back in the early 2000s.
While the story is less about the school itself and focuses on the two separate heroines in each season, events do primarily take place at a remote English school called Medenham Hall.
Formerly a manor house and ground called the Mcbain estate, Medenhal Hall was the site of an 18th-century scandal involving the Medenham witches, who were then tried and executed.
The protagonist, Cassie Hughes, is a descendant of that powerful line whose powers of telekinesis, pyrokinesis, and clairvoyance are awakened.
While at Medenham Hall, Cassie crosses paths with the leader of the Nephilim, the fallen angel Azazel. This sets of a series of events that leads to a battle between good and evil, culminating at the end of the second season.
Where to watch Hex:
Fate: The Winx Saga, Netflix (2021 – 2022)
Netflix throws in its first contribution to the list with Fate: The Winx Saga, a series based on Nickelodeon's Italian-American animated series, Winx Club.
Though its creator Iginio Straffi first pitched a live-action remake in 2011, official production began in 2019, and we now have the 6-episode first season available to stream on Netflix.
Fate: The Winx Saga takes place in a magical world called the Otherworld, where fairies, witches, and other supernatural beings are the norm.
We follow the story of Bloom, a young fire fairy who was raised by human parents on Earth. In an attempt to get a better grasp of her powers and who she really is, she enrolls at Alfea College, a magical boarding school.
Her new roommates and friends help her discover the truth about her magical origins, all while preparing to protect themselves against the Burned Ones who have returned to threaten their world.
Where to watch Fate: The Winx Saga:
Chilling Adventures of Sabrina, Netflix (2018 – 2020)
Those of us who grew up knowing Sabrina Spellman from the Archie comics series, and later as personified by Melissa Joan Hart in the Sabrina the Teenage Witch, were in for a brand new treat with Netflix's supernatural horror adaptation that was released in 2018.
A stark departure from the light tone previous adaptations took, Chilling Adventures of Sabrina is described as a "dark coming-of-age story" for Sabrina as she attempts to come to terms with her dual nature as a half-human, half-witch.
This internal battle was central to Part 1 of the series, but after Sabrina accepts her fate as a witch, she begins her education at the Academy of the Unseen Arts, where a new host of problems falls into her lap – involving the Church of Night, Lilith, and even Lucifer Morningstar himself.
Will Sabrina and her friends be able to battle the dark forces threatening both the human world and their own?
Where to watch Chilling Adventures of Sabrina:
Wednesday, Netflix (2022 – present)
Yet another Netflix show featuring a magical school that quickly became a hit is the recently-released Wednesday.
As the name suggests, Wednesday follows Wednesday Addams, Gomez and Morticia Addams' macabre daughter who starts to develop psychic abilities just like her mother.
After getting expelled from her last normie high school, her parents send Wednesday to Nevermore Academy, a boarding school for outcasts that host sirens, vampires, werewolves, gorgons, and other creatures with special abilities such as telekinesis and shape-shifting.
Wednesday doesn't want to be at Nevermore, the school where her own parents fell in love and built a legacy. However, when gruesome murders start taking place near the school, Wednesday quickly becomes enthralled by them and finds that staying at Nevermore might not be so bad after all.
Where to watch Wednesday:
American Horror Story: Coven, FX (2013 – 2014)
American Horror Story: Coven is the third season in the American Horror Story anthology franchise (and in my personal opinion, one of the best thus far).
From the title itself, Coven follows a small group of young witches in a coven under the tutelage of Cordelia Foxx, a witch who can see visions of the past and future, and the headmistress of Miss Robichaux's Academy.
Though the Academy is intended to help young witches strengthen and control their powers while maintaining a suitable life in the modern world, there is still also the question of who becomes powerful enough to become the next Supreme: the witch with the Seven Wonders, or magical abilities, that rules all other witches.
This is the source of conflict not just between the girls at the Academy, but also between Cordelia and her mother, who is the current Supreme.
Where to watch American Horror Story: Coven:
Motherland: Fort Salem, Freeform (2020 – 2022)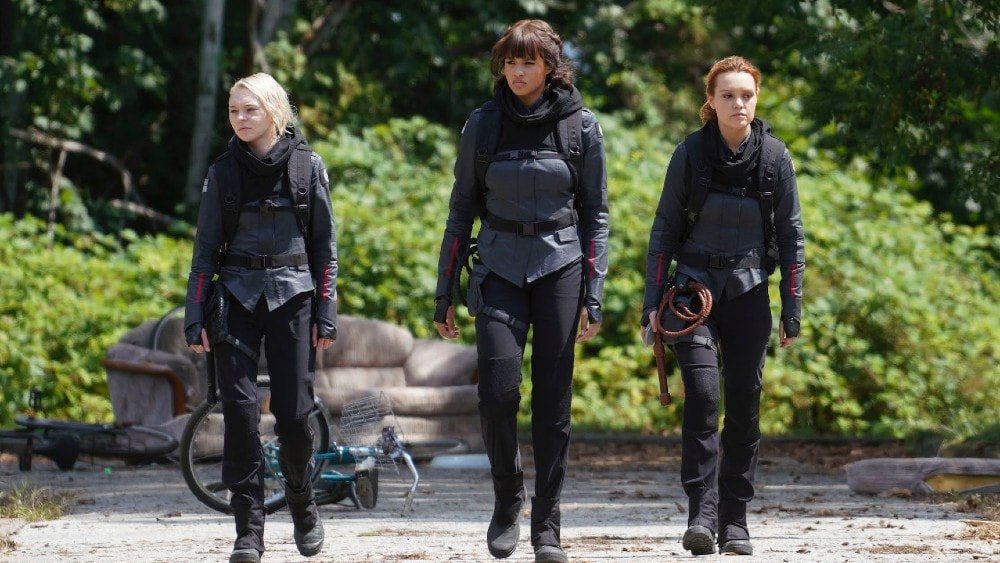 Freeform's supernatural drama Motherland: Fort Salem takes us to a different kind of school, but an extremely fascinating one nonetheless.
Given the unique perspective and world that it's set in, it comes as no surprise that it was renewed for a second season so quickly!
Motherland: Fort Salem is set in an alternative world – one that is dominated by women and where, thanks to an agreement called the Salem Accords, America ended the persecution of witches 300 years ago. Because of this, witches are able to roam free and in this case, enlist in the military!
The show follows three of these soldiers in particular: Raelle Collar, Abigail Bellweather, and Tally Craven as they undergo training for combat witchcraft to prepare for deployment against the Spree, a terrorist organization against the military conscription of witches.
Where to watch Motherland: Fort Salem:
The Order, Netflix (2019 – 2020)
The Order is a Canadian-American supernatural drama that premiered on Netflix, airing for two seasons before getting canceled in mid-2020.
While the show is technically set at a school, it's not Belgrave University itself that's a school for the magical arts. In fact, it's just your regular ol' college – but it is hiding a dark and magical secret.
College freshman Jack Morton is just starting off his university journey when he gets dragged into the underground world of magic and monsters. He is recruited into the Hermetic Order of the Blue Rose, a secret society that teaches magic and operates through the university system as well, recruiting students and professors alike.
Soon, Jack finds himself in the middle of a battle between magic practitioners and werewolves, leading him to further uncover secrets about himself and his family.
Where to watch The Order:
The Worst Witch, CBBC/Netflix (2017 – 2020)
Though we're focusing on the 2017 adaptation of the novel series of the same name, The Worst Witch in fact began in 1998 with the original series.
Both parent series and this reboot follow Mildred Hubble, a young girl from a non-witching family. She is admitted into Miss Cackle's Academy where she tries to learn about magic, though she struggles to find her footing as someone completely new to the world of the supernatural.
Thankfully, she has her friends to help her learn – and accompany her on all her misadventures, of course.
The Worst Witch was also later developed into a sequel titled Weirdsister College, which follows Mildred in her freshman year at a university for magical students. Additionally, a spin-off called The New Worst Witch followed the witching journey of Mildred's younger cousin, Hettie!
Where to watch The Worst Witch: