It's been a year since the end of Game of Thrones and say what you will about how that last season played out (and believe me, I have a lot of opinions about that), but I'm still in withdrawal after not having a new season to look forward to anymore.
Game of Thrones turned into quite the pop culture phenomenon over its eight seasons. Personally, I followed Game of Thrones year after year like a loyal soldier in Cersei's army. Okay, I took a break after the Red Wedding episode because I was devastated by those deaths, but I came back to the fold halfway through the next season.
The talented actors who were part of it will always have "that actor who played Sansa/Theon/Jon Snow/Joffrey" attached to a description of their career, even with many other notable roles under their belt. But there are actually quite a few other TV shows out there that star some of our favorite Game of Thrones actors – which we've decided to compile for all our fellow fans!
Now that the series is over, these TV shows on our list will fill the void of not seeing our faves on the small screen – and it's also a pleasant shock to see them outside of the thick coats of the North or the summer dresses of King's Landing.
Maisie Williams (Arya Stark)
In 2015, Maisie Williams had a recurring role on Doctor Who as Ashildr, a puppet maker and storyteller who is revived by the Twelfth Doctor and given immortality, later adopting the name of "Me". She appears in four episodes, each highlighting encounters with the doctor across different periods of time as a result of her immortality.
This year, Williams is also set to star in a new action comedy series from Sky called Two Weeks to Live, where she plays a young girl with spectacular survival skills who's on a strange secret mission to honor her dead father.
Richard Madden (Robb Stark)
Following his heartbreaking exit from Game of Thrones, Richard Madden's first long-term TV appearance was in 2016 as notable Italian politician Cosimo de' Medici in Medici: Masters of Florence.
After that, Madden was cast in the lead role in Bodyguard, a six-episode British political thriller that delves into the issues of monitoring of private information by the government. Here, Madden plays PS David Budd, a former war veteran suffering from PTSD as he's assigned to protect the British Home Secretary.
Iwan Rheon (Ramsay Bolton)
Everybody hates Ramsay Bolton. Luckily, Iwan Rheon has a multitude of other roles where he plays much more likable characters. Pre-GoT, he starred as shy guy Simon Bellamy in three seasons of E4's Misfits, where he gains powers of invisibility after a freak electrical storm.
During his run as Ramsay, he simultaneously played quite an opposing role in Vicious, as a sweet albeit troubled neighbor to an elderly gay couple in Covent Garden. Some of his main roles after GoT include a main role in the first season of Riviera as the son of a deceased billionaire in the French Riviera. As well as a somewhat villainous role in the single-season of Marvel's Inhumans.
Michiel Huisman (Daario Naharis)
Though he was generally well-liked as Daenerys' lover and army commander, he was not as well-received by fans for his character Steven Crain in the 2018 Netflix horror series, The Haunting of Hill House. Oh, Huisman definitely played the character well, but Steven himself was just…thoroughly unlikeable.
Prior to GoT, Huisman had roles in several Dutch TV series' as well as the main role in Treme, an American drama series centered on how residents in New Orleans tried to rebuild their lives after the devastation brought by Hurricane Katrina in 2005.
Michelle Fairley (Catlyn Stark) and Conleth Hill (Lord Varys)
Together, Fairley and Hill had recurring roles in the second and third seasons of Suits, a hugely popular American legal drama that just recently aired its series finale. Hill played Edward Darby, the managing partner of Pearson Darby Specter following a necessary merger. Fairley played Ava Hessington, the CEO of a major oil company being charged with bribery and murder. Catlyn and Varys may have had an amicable acquaintance at best, but Ava and Edward were practically family.
As individuals, both Fairley and Hill have had illustrious TV careers. Between 2014 and 2015, Fairley had a 13-episode run in Resurrection, an American fantasy drama series about a town whose citizens have been coming back to life. Most recently, she has also starred in The Feed as a member of the Hatfield family, whose patriarch invented a dangerous technology enabling everyone to share information, emotions, and memories.
During his role as Varys, Hill had various recurring guest roles in other shows as well. Some of these include Arthur & George, 12 Monkeys, and most recently, in the three-part psychological thriller Vienna Blood.
Kit Harington (Jon Snow)
Though it was just a quick appearance in a three-part BBC One miniseries, Kit Harington did land the lead role in Gunpowder in 2017.
In the period drama series, he played Robert Catesby (who, by coincidence or not, Harington is a direct descendant of!), a historical religious leader of English Catholics in the late 16th to early 17th century. Going off the title, the show is based on the famous Gunpowder Plot of 1605 – a failed assassination attempt on King James I.
Lena Headey (Cersei Lannister)
Lena Headey has established herself as an incredible film actress, with notable roles in many big-name feature films like 300 and The Purge. Thanks to her strong and tough features, as well as her consistently phenomenal performances in strong female roles, she's become pretty synonymous to that kind of character.
When it comes to TV shows, she played Sarah Connor in Terminator: The Sarah Connor Chronicles across both seasons of the spin-off series – yet another badass female lead role to add to her arsenal.
Nikolaj Coster-Waldau (Jamie Lannister)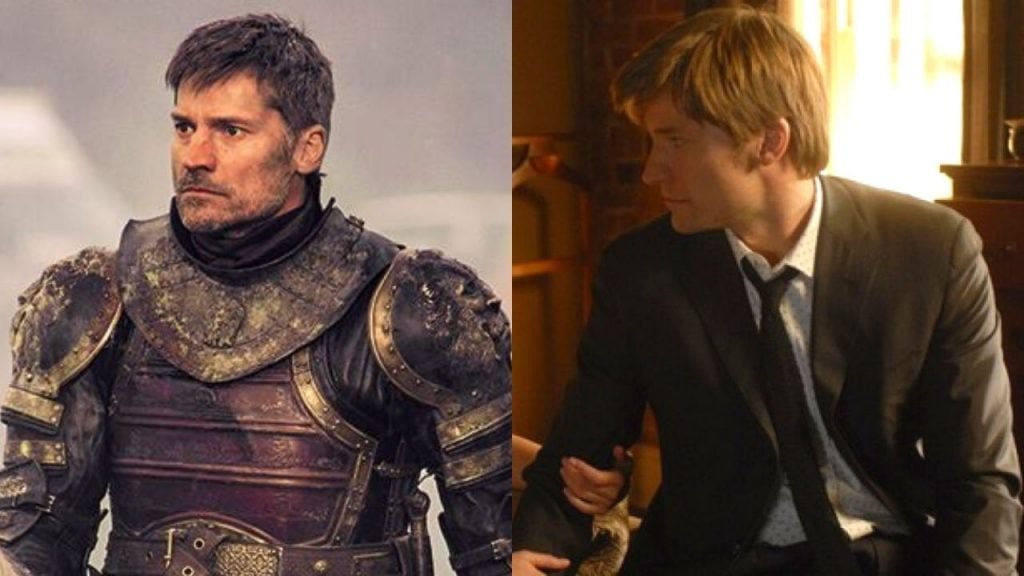 A lot of Coster-Waldau's early film and television credits are from his home country of Denmark before his debut in the US industry back in 2001.
His first major TV role was in Fox's New Amsterdam in 2008. In the show, he played John Amsterdam, a 400-year-old homicide detective in the NYPD whose immortality came from a spell cast by a Native American girl after he saved her life as a Dutch soldier in 1642. In order to end his immortality, he needed to find his "true love". Sadly, the series only ran for eight episodes.
Rose Leslie (Ygritte)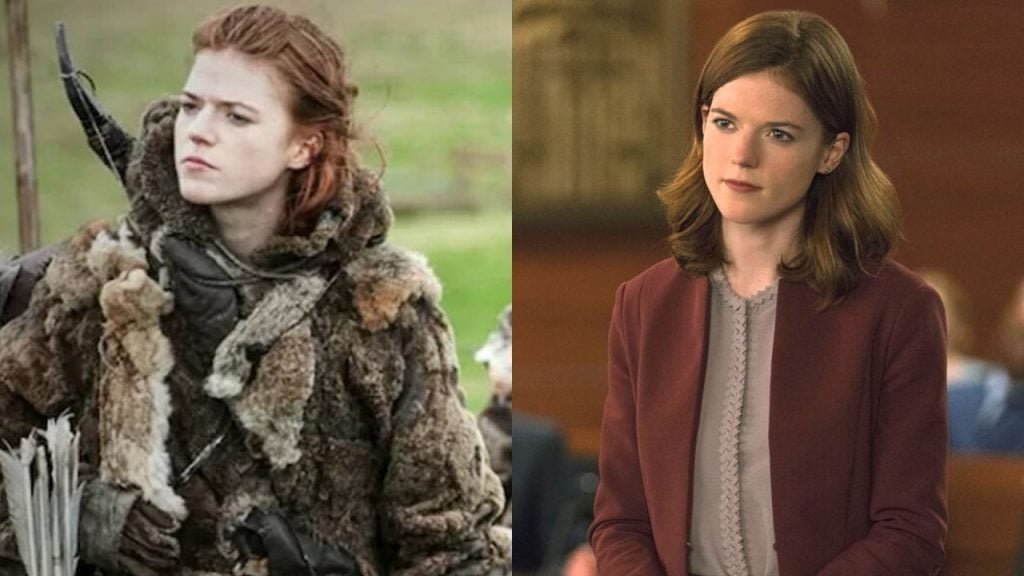 Before joining the Wildlings beyond the wall, Rose Leslie gained fame in her role as Gwen Dawson in Downton Abbey, a former housemaid at Downton who returns as a successful woman after following her ambition to work as a secretary.
Her next major role after her heartbreaking death in front of Jon Snow (and subsequent exit from Game of Thrones) came in 2017. She landed a main role in the CBS All Access legal drama spin-off The Good Fight, where she plays the main character's goddaughter Maia Rindell throughout all three seasons so far and will resume her role in the upcoming fourth (which premiered this April).
Jason Momoa (Khal Drogo)
Jason Momoa had several major TV roles prior to playing the powerful Khal of the Dothraki, though this is arguably what shot him to recent mainstream fame. In the late 90s to early 2000s, he had a major role in Baywatch: Hawaii and a main role in another series set in Hawaii, North Shore, in 2004. Following that, he starred as Ronon Dex in the sci-fi series Stargate Atlantis.
Since he was killed off early in the GoT series, Momoa has since been able to rack up big roles on both the big and small screen (hello, Aquaman!). From 2016 to 2018, he both executive-produced and starred in a historical drama called Frontier. Most recently, he is currently the main character in See, an Apple TV+ dystopian series. Though it's set in the distant future, society has somewhat regressed as a result of the entire human race losing our sense of sight.
Hannah Murray (Gilly) and Joe Dempsie (Gendry Baratheon)
Murray and Dempsey form another pair on our list after appearing together in the British comedy-drama series Skins. They played Cassie and Chris, respectively, during the show's first generation a.k.a. the first two seasons. Cassie is a shy, eccentric girl (somewhat similar to Gilly) with an eating disorder. Whilst Chris is the party animal with absentee parents (kind of the opposite to the tough persona of Gendry – though the absentee parents are a point of similarity).
While Murray's TV roles have centered around those two shows, Dempsie has had quite a few minor roles across many other shows, particularly during the period that Gendry was nowhere to be found. He landed another main role as an MI6 Field Agent in Deep State, a British thriller series with two seasons so far.
Gwendoline Christie (Brienne of Tarth)
Most, if not all, of Christie's acting experience before Game of Thrones was as a stage actress. Fans of both the A Song of Ice and Fire novels and Christie herself had commented about her being cast in the role of Brienne – a near-perfect match because of Christie's tall frame (she's over 6 feet tall, after all) and androgynous features.
In addition to her role as Brienne, between 2012 and 2013 she was cast as Lexi, a 17-year-old alien princess in the British sci-fi TV program Wizards vs Aliens. In 2017, she took on the lead role of Miranda Hilmarson, a Constable with the Sydney Police Force, who partners up with a Sydney detective (played by Elisabeth Moss) to solve the death of an unidentified Asian girl on Top of the Lake.
Aidan Gillen (Petyr "Littlefinger" Baelish)
Aidan Gillen is another from the GoT cast with a notable career in both film and television before, during, and after his role as Littlefinger. His longest television role was as Tommy Carcetti, the ambitious politician on the Baltimore City Council in The Wire from 2004 to 2008.
His more recent projects include a ten-episode appearance as Aberama Gold in the period drama Peaky Blinders – this began in 2017 after Littlefinger is flawlessly tricked by Sansa and subsequently killed by Arya, the perennial badass. At present, he is the main character in an American historical drama titled Project Blue Book, based on the real-life studies of UFOs of the same name. In it, he plays Dr. J. Allen Hynek, the academic and scientist behind the studies.
Iain Glen (Ser Jorah Mormont)
Lastly, we take a look at the small screen appearances of Iain Glen – and there are many. One of his more recent memorable roles is the eponymous character in the Jack Taylor mystery series. There are currently three seasons and nine episodes, though each episode is roughly 90 to 100 minutes long, so they're practically movies. Jack Taylor is a former police detective-turned-private investigator who takes on cases that the police cannot – or will not – investigate.
From 2016 to 2019, he played a celebrity chef and hotel owner named Leo in Delicious throughout its four seasons. His most recent role is much more mainstream as part of the DC Universe – yup, he has a pretty big role in the superhero action series Titans. It may not be the main character, but Iain Glen is Bruce Wayne starting in the second season!
Glen had a minor, one-episode appearance in Ripper Street, a British drama-mystery series set six months after the Jack the Ripper murders. Why mention this when Glen was only in one episode? Well, because it stars fellow GoT star Jerome Flynn (Ser Bronn of the Blackwater) as Detective Sergeant Bennet Drake.
As we wrap up our list, you might be wondering a little about other main characters like Sophie Jonas (née Turner), Emilia Clarke, or Peter Dinklage.
Well, in the case of these actors, in particular, they've mostly continued their careers in the film industry. You may recognize Dinklage from Three Billboards Outside Ebbing, Missouri, and X-Men: Days of Future Past. Jonas has also been in the recent X-Men movies as the young Jean Grey. Clarke, on the other hand, has starred in various movies like Terminator Genisys, Me Before You, and Last Christmas.
So if you're ever missing Game of Thrones or any of your favorite characters, try watching some of the other TV shows that they appear in!