This article contains affiliate links. We may earn a small commission from qualifying purchases.
We all have different ideas that pop into our heads when we think about fairies and elves.
They're not really like the other supernatural beings that have a set of identifying characteristics, right? Vampires have fangs and feast on blood; witches cast spells and curses, and werewolves transform on a full moon.
But what about fairies? They could be small and mischievous like Tinkerbell, or beautiful and mysterious like the faeries in Shadowhunters. Elves, on the other hand, could draw images that range from Santa's toymakers in the North Pole to the woodland elves in Lord of the Rings.
There's a multitude of myths and legends from various folklore across the world about these otherworldly creatures.
While some of these have similarities, every story brings something new and unique to the table and that mystery is really where the fun lies! The same can certainly be said of these fantasy TV shows about fairies and elves.
Let them transport you to another world – where you'll learn a thing or two about what fairies and elves could be!
TV SHOWS ABOUT FAIRIES
Carnival Row, Prime Video (2019 – present)
Though heavily steeped in the urban fantasy genre, Prime Video's Carnival Row is also reflective of the global political climate today.
The show centers around a group of mythological creatures (of various kinds) who have been pushed out of their homelands by humankind and forced to coexist with humans. Their freedoms are limited and grow increasingly so in a largely intolerant society.
Inspector Rycroft "Philo" Philostrate, a half-fae himself, is investigating a series of mysterious murders, and his former lover, the fae Vignette Stonemoss, may be the only one who can help him solve the case. Will this quell the rising tensions between the humans and the immigrant population of mythical creatures, or only make it worse?
Where to watch Carnival Row:
Fate: The Winx Saga, Netflix (2021)
Adapted from Nickelodeon's animated series Winx Club, Netflix's Fate: The Winx Saga (which premieres on January 22nd) tells the story of five fairies – Bloom, Stella, Musa, Terra, and Aisha – who're in their first year at Alfea College, a magical boarding school in the Otherworld where fairies go to learn how to control their powers.
In addition to the usual high-school drama of rivalries, intrigue, and love, at the Alfea the five fairies have to learn to master their magic to defend themselves against monsters that are out to destroy them.
Which can prove to be especially hard for our protagonist Bloom who until recently thought that she's human. But a tragic accident brought her powers forth and now she's intent on discovering her true origin, whatever dark secrets it might hold.
Where to watch Fate: The Winx Saga:
Cursed, Netflix (2020)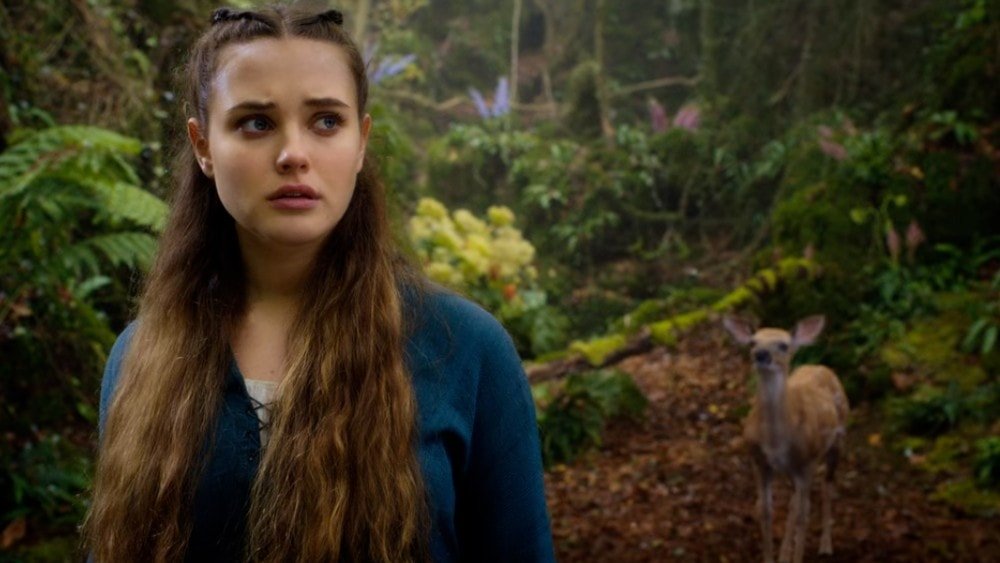 Move aside, (future) King Arthur – the Fey heroine Nimue is coming through!
Based on Frank Miller and Tom Wheeler's illustrated novel of the same name, Netflix's Cursed is a reimagining of the popular legend of King Arthur and the sword Excalibur (known in Cursed as the Sword of Power).
Nimue, a Fey woman, is turned away by her village for being "cursed" but is fated to become the Lady of the Lake, a powerful enchantress central to the original legend. When she is entrusted the Sword of Power by her mother, she must embrace her destiny as Fey Queen, save her people, and lead them in a war against religious zealots called the Red Paladins.
Where to watch Fate: The Winx Saga:
Shadowhunters, Freeform (2016 – 2019)
In Freeform's supernatural drama Shadowhunters, our world is also home to Shadowhunters (human-angel hybrids who hunt demons) and Downworlders (werewolves, warlocks, vampires, and the fair folk) – and us regular humans, also known as mundanes, have no idea.
The fairies, or Seelies, are beautiful and mysterious, but cunning – though they can't lie, they can expertly maneuver lies into their sentences to make it seem like the truth!
The main heroine in Shadowhunters, Clary Fray, is awakened to the reality of the supernatural world on her 18th birthday – and drags her best friend Simon right along with her. After her mother goes missing, Clary gets caught up in the world of demon-hunting and finds out more about herself than she had ever expected.
Where to watch Shadowhunters:
The Other Kingdom, Nickelodeon (2016)
We're going in a more light-hearted direction with this next show geared towards a younger audience.
Nickelodeon's The Other Kingdom follows Astral, a fairy princess from Athenia and next in line to sit on the throne. As with any teenager, Astral craves the chance to live another life – a human life, in her case.
She's given the chance to enroll as a high school freshman exchange student, and for the most part, her human life is filled with laughter, fun, and romance. That is until she learns of an evil plan brewing in Athenia and at the end of her 90 days in our world, she must decide whether to stay human or return to save her kingdom.
Where to watch The Other Kingdom:
Once Upon a Time, ABC (2011 – 2018)
In a TV show that's a beautiful melting pot of probably every single fairytale we know from the Brothers Grimm to Hans Christian Andersen and Disney original characters, it's inevitable for us to encounter fairies along the way.
ABC's Once Upon A Time follows the residents of the fictional town of Storybrooke, all of whom are fairytale characters who have had their memories erased by the Evil Queen. Emma Swan, who as an infant was transported to the human world by her parents Snow White and Prince Charming, is their only hope to break the curse.
In Once Upon A Time, the fairies are human in appearance and we meet the Blue Fairy, the Fairy Godmother, and even Tinkerbell!
Where to watch Once Upon a Time:
Lost Girl, Showcase (2010 – 2015)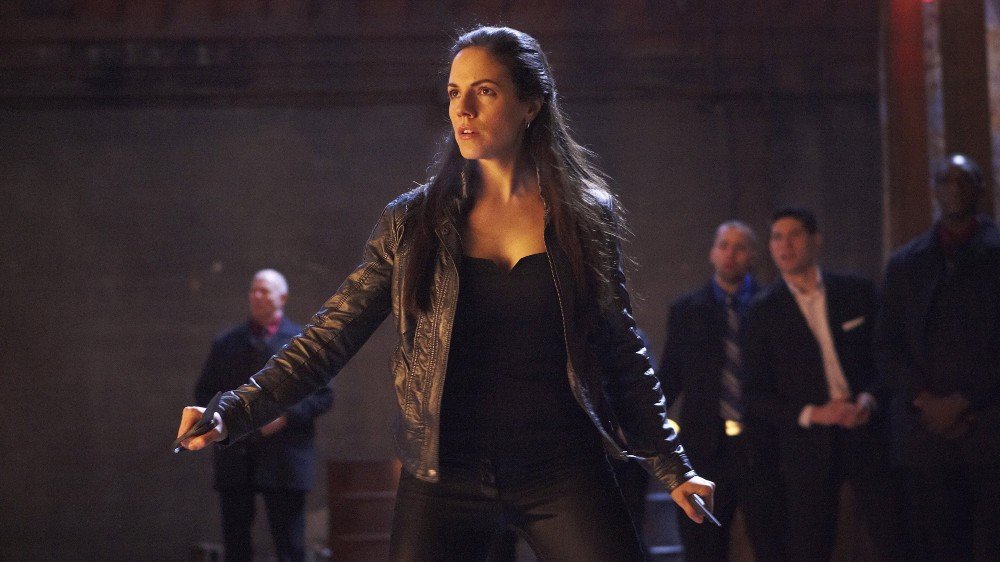 The Canadian supernatural series Lost Girl gives an interesting take on the Fae folk, as here they have the ability to suck the life force out of humans as a means of feeding themselves and surviving.
The so-called "lost girl" in the series is Bo Dennis, a girl on the run from her hometown after a sexual encounter with her boyfriend ends up killing him. She later learns that she is a succubus, a kind of Fae that feeds off of both a human's life force and their sexual energy.
As Bo journeys to trace her origins, she learns to control her abilities and use them to help both humans and Fae in need.
Where to watch Lost Girl:
The Magicians, Syfy (2015 – 2020)
Based on the novel of the same name by Lev Grossman, Syfy's The Magicians begins at the fictional Brakebills University for Magical Pedagogy.
Quentin Coldwater is a young graduate student who enrolls at the university for training to become a magician while his best friend, Julia Wicker, is denied entry and seeks her magical training elsewhere.
While studying, Quentin finds that the fantasy world from his favorite childhood novels Fillory and Further is actually real and a threat to the human world. The fairies that Quentin and his friends encounter while trying to save humankind are cunning, and – like the Seelies in Shadowhunters – are purposely deceptive when they speak.
Where to watch The Magicians:
TV SHOWS ABOUT ELVES
The Dark Crystal: Age of Resistance, Netflix (2019)
Our first show about elves is a Netflix production called The Dark Crystal: Age of Resistance.
Though it may be animated, it has drawn in fans both young and old; the latter may be those who watched the 1982 film The Dark Crystal, of which this series serves as a prequel to the events.
Age of Resistance follows three Gelflings named Rian, Deet, and Gelfling princess Brea as they discover a terrible and evil secret about the rulers of their planet, the Skeksis. They journey to unite their three Gelfling clans – Stonewood, Vapra, and Grottan – in a bid to save their race, and their planet, from total destruction.
Where to watch The Dark Crystal: Age of Resistance:
The Shannara Chronicles, MTV/Spike (2016 – 2017)
Based on the fantasy series of novels The Sword of Shannara written by Terry Brooks, The Shannara Chronicles is set in the fictional Four Lands.
The series primarily follows three young heroes and their mentor as they journey to the Ellcrys, an ancient tree that guards and seals a dangerous place called the Forbidding. Their mission is to save the Ellcrys from dying because its death will lead to all banished demons to return to the Four Lands.
The heroes of the show are Wil, a half-human half-elf destined to save their world, Eretria, a human raised by thieves, and Amberle, an Elven Princess responsible for protecting the tree.
Where to watch The Shannara Chronicles:
The Witcher, Netflix (2019 – present)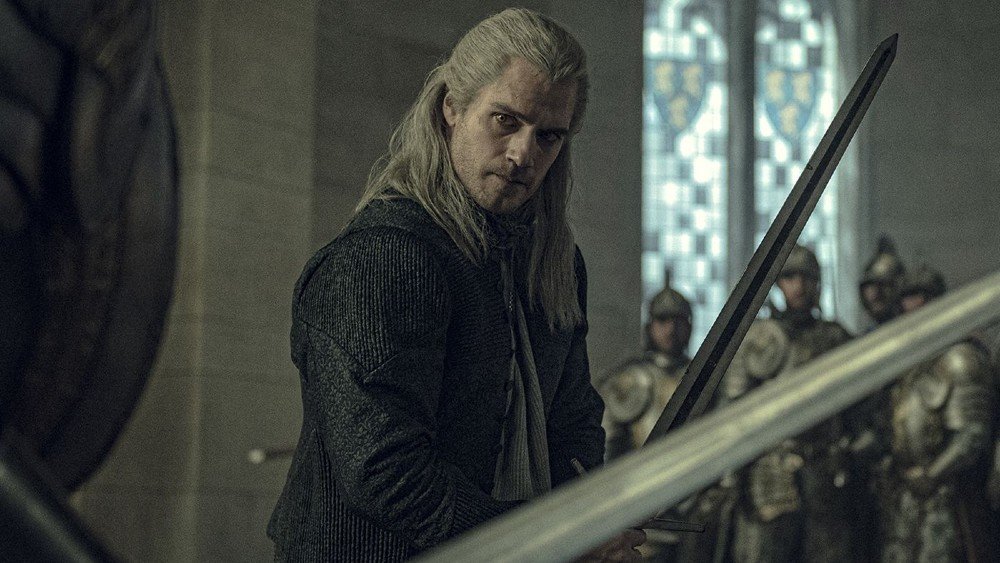 What started as a series of fantasy novels and short stories from Polish writer Andrzej Sapkowski has evolved into a world of its own with movies, graphic novels, video games, and now a second TV series adaptation.
Netflix's The Witcher is set on the fictional "Continent" and follows the titular witcher Geralt of Rivia as he fights their invaders and finds his destiny, the Crown Princess Ciri of Cintra. Though he hunts monsters, Geralt discovers that humans are often more vicious.
In The Witcher, elves are just one of the humanoid races living on the Continent, and are known to be very attractive but also quite arrogant, believing humans to be somewhat inferior.
Where to watch The Witcher:
Disenchantment, Netflix (2018 – present)
Matt Groening is an animated sitcom genius and the incredible success of The Simpsons and Futurama is just incontrovertible proof. His newest animation, Disenchantment, seems to be on the same path to success and like his previous work, is also for a more mature audience!
Groening takes us all the way back to the medieval ages this time, to a fantasy kingdom called Dreamland.
Disenchantment follows Bean, Dreamland's teen princess who enjoys the more-than-occasional alcoholic drink, her friend Elfo who's an optimistic but naive half-elf, and Bean's chaotic but fun-loving personal demon Luci, as they embark on various misadventures and cross paths with ogres, trolls, and even humans!
Where to watch Disenchantment:
Elves, Netflix (2021 – present)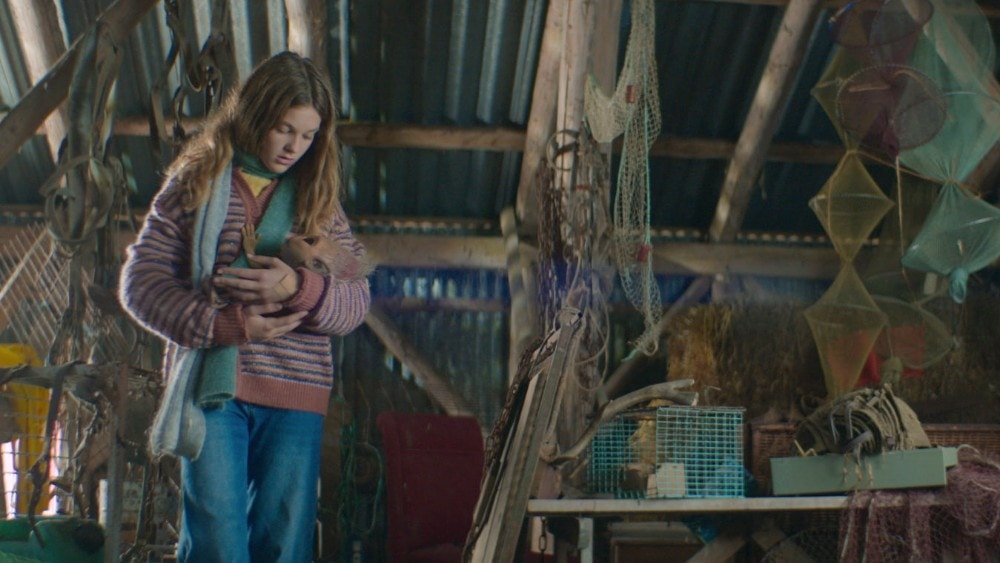 Yet another Netflix series about elves is the streaming service's recently-released Danish supernatural small-town mystery TV show Elves.
Elves follows the Svane family as they head to a remote Danish island for Christmas vacation. Their plan is to spend the Christmas holidays together at a remote cabin and strengthen their family bond.
But little do they know that the island houses a community of hostile elves. So, when the Svanes' youngest daughter Josefine takes in a baby elf who belongs to this mysterious community, the creatures start to wreak havoc on the humans.
Where to watch Elves:
The Bureau of Magical Things, Eleven/10 Shake (2018 – present)
The last series on this list of best TV shows about fairies and elves is an Australian show called The Bureau of Magical Things that actually prominently features both elves and fairies.
A long time ago human and magic worlds peacefully existed side by side. However, due to technological advancements, the magic world has been slowly disappearing along with all its creatures.
When Kyra, a seemingly normal teenager, discovers a magic book that turns her into a tri-ling (part-elf, part, fairy, and part-human) she discovers the wonders of the magic world. But along with it, she uncovers that there's a mysterious figure that threatens both the magic and human worlds.
So, Kyra, along with her human best friend Peter and the elves and fairies she befriends at the Department of Magical Intervention, must try to unite all three species to save them and the worlds they live in.
Where to watch The Bureau of Magical Things: